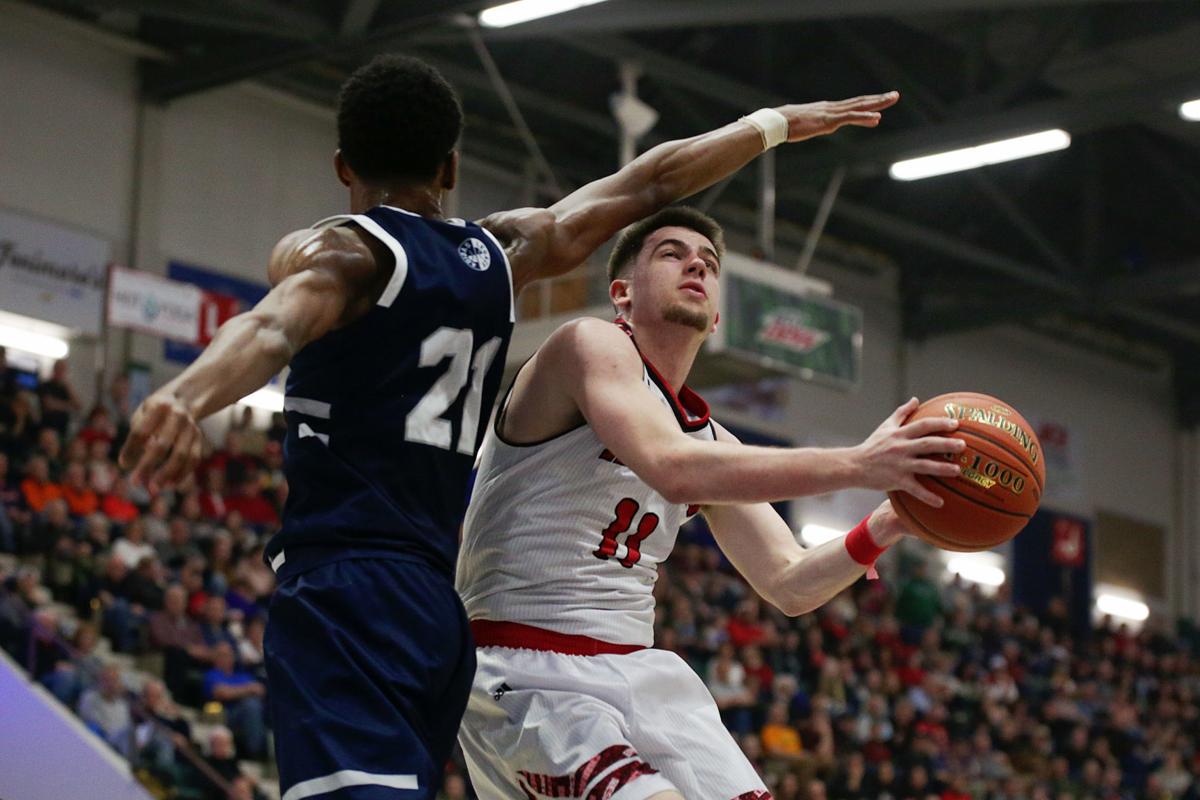 Sure, the Glens Falls players and coaches say they want to win in regulation, but do you really believe them?
For the second consecutive game, the Indians needed a little more time for basketball to continue their season. The 6,000 or so people at Cool Insuring Arena didn't mind.
And you could see why. It was as if they shared a guilty pleasure in watching this team get pushed to its limits — because it always finds a little more.
After playing an exhausting 32 minutes — there were 35 fouls in the game and South Bronx Prep committed its 10th foul with 6:08 left in the fourth quarter — Glens Falls showed character in the extra period.
Because character is found in rebounds, assists and hustle.
It started off with a kangaroo-like defensive rebound from senior reserve Rece McClements. He next grabbed another one, this one offensive, followed by one from senior Kyle Vachon during the same sequence. A bit later, Vachon scored Glens Falls' go-ahead basket on a great drive-and-dish from Trent Girard.
Joseph Girard III dished to Trent for a 3 to put the Indians up 73-68. A bit later, Joseph scored on an inbounds from Trent, followed by two foul shots from Trent to make it 77-70 with 33.5 seconds left.
And later, with the game realistically over, a play that typified not just Joseph Girard's will to win, but the team's as well. A South Bronx Prep player inbounding tried to roll the ball a short ways to his teammate so as not to take any time off the clock. Joseph Girard dove for it, got a hand on it and managed to tie it up for a jump ball.
The possession arrow favored Glens Falls. And if you still had functioning eardrums at that point, you lasted longer than most.
"If there's a way we can win, he's going to find it," Glens Falls coach Rob Girard said of Joseph. "Just everybody follows him and that's what we are. That's who we've been since the playoffs started is other guys contributing and knowing their roles."
"We just were being more aggressive," McClements said. "We were getting on the floor, diving, that was big."
Vachon said the crowd was a sixth man during the second half in general, but especially overtime.
"It's a great feeling to play with that support," Vachon said. "It's that support behind us that gives us all the extra energy."
The "sixth man" showed some energy, too. It had a real quick first step to the ticket windows for Sunday's game.
Be the first to know
Get local news delivered to your inbox!