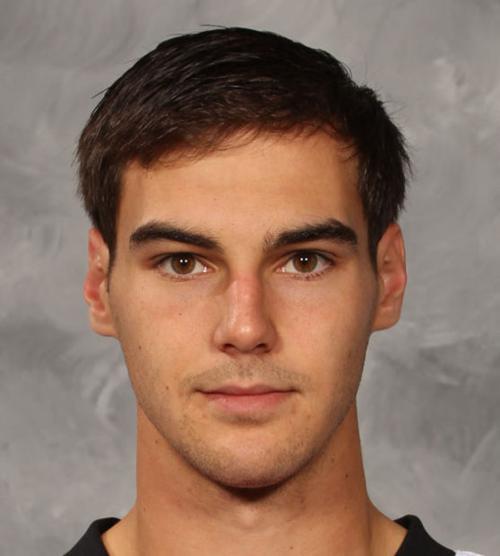 BRIDGEPORT, Conn. -- The Adirondack Phantoms suffered both game and personnel losses Sunday at Bridgeport.
The Sound Tigers won 4-1 behind two goals from David Ullstrom, but the Phantoms also lost left wing Eric Wellwood to a severe lower leg injury in the second period.
Wellwood fell into the boards on a penalty kill and caught the back of his right leg with his own skate, cutting tendons. He skated to the bench, then off the ice with the trainer while the puck was still in play, leaving a trail of blood. He was immediately taken to a nearby hospital for surgery.
"They'll obviously close up the wound with the vascular injury and he'll have surgery again (Monday) morning if there's any need to have surgery pertaining to the tendons," head coach Terry Murray said in a phone interview. "I don't think anyone really saw it. It was away from the play. In conversation, everyone figures it was an accident that happened to himself. The play was already in the offensive zone and this happened in the neutral zone, so we're not sure exactly what took place."
Ullstrom, recently sent down from the New York Islanders, made his mark quickly, scoring 46 seconds into the game on assists from Matt Watkins and Ty Wishart. That combination struck again three minutes into the second period, with Ullstrom notching his eighth AHL goal of the season.
Adirondack scored at 7:28 of the second period on Jason Akeson's team-leading 16th goal of the season, with assists going to Marcel Noebels and Blake Kessel.
Wishart picked up his third assist by feeding Brock Nelson to put Bridgeport up 3-1 4:46 into the third period. John Persson added the last goal in the final minute of play.
Rick DiPietro made 34 saves for Bridgeport, while Cal Heeter stopped 36 of 40 shots.
Adirondack is next in action Friday, when it hosts Springfield at 7 p.m.
First period — 1, Bridgeport, Ullstrom 7 (Watkins, Wishart), 0:46. Penalties — FitzGerald, Adk (fighting), 12:58; Wishart, Bri (fighting), 12:58; Sundstrom, Bri (holding), 13:16; Landry, Bri (closing hand on puck), 15:28; Kessel, Adk (interference), 17:45.
Second period — 2, Bridgeport, Ullstrom 8 (Watkins, Wishart), 3:02; 3, Adirondack, Akeson 16 (Noebels, Kessel), 7:28. Penalties — Niederreiter, Bri (interference), 3:30; McIver, Bri (roughing), 5:13; FitzGerald, Adk (roughing), 7:37; FitzGerald, Adk (fighting), 7:37; McIver, Bri (fighting), 7:37; Nelson, Bri (slashing), 11:24.
Third period — 4, Bridgeport, Nelson 23 (Wishart), 4:46; 5, Bridgeport, Persson 17 (Ullstrom, Landry), 19:09. Penalties — DeFazio, Bri (hooking), 0:47; Mathers, Adk (too many men), 2:36; Landry, Bri (slashing), 14:26; Roe, Adk (holding), 16:39.
Shots on Goal — Adirondack 10-16-9--35; Bridgeport 11-14-15--40.
Power Play Opportunities — Adirondack 0-7; Bridgeport 0-4.
Goalies — Adirondack, Heeter 10-15-3 (40 shots-36 saves). Bridgeport, DiPietro 8-6-0 (35 shots-34 saves).
Be the first to know
Get local news delivered to your inbox!