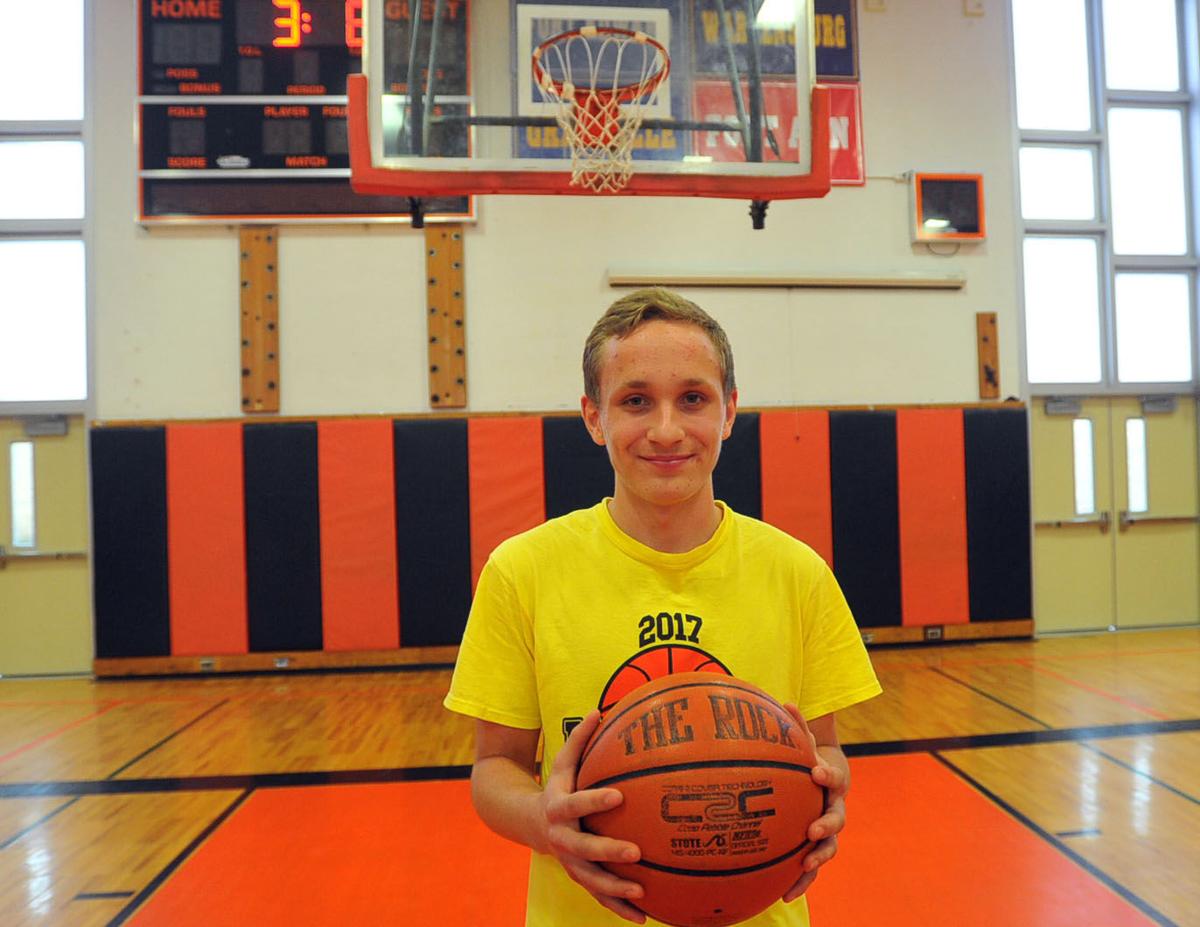 CORINTH — Coach Chris Doody got a text from a friend around 6:30 a.m. Friday, with a video clip from ESPN SportCenter's Top 10 and the question, "Is this your team?"
Sure enough, there was Doody's Corinth unified basketball team at No. 8.
The coach has pulled out his phone twice all season, both in Thursday's championship game. First just to get a photo in the final game, and then with a few seconds left.
Corinth trailed Colonie by two and Doody invited boys basketball coach Craig Falkenbury to draw up a play and then pulled out his phone to take a video.
"You never know what's going to happen," Doody said. "Fortunately I did (pull out my phone), because it turned out to be something pretty cool."
Freshman Ryan Davis got the ball, stepped back outside the arc, crossed over and threw up a hook shot. The buzzer sounded. Then the shot landed and the net swished. Doody panned to the scoreboard. Corinth won 56-55.
Doody tweeted the video and, an hour later, heard from @SBNation, which wanted to share the video. He responded "absolutely." It spread from there. Doody never heard from the ESPN assignment desk, which usually asks for video for the Top 10 feature, so he had no idea it made SportsCenter until hearing from his friend the next morning.
He sent a note to all of his players. Davis saw the message and his stepmom turned on the TV. The video is on Davis's Facebook page, and all three of his dad, stepmom and mom's pages. Davis has seen it more than 10 times. No one can stop watching.
Davis is someone who likes to fool around with trick shots in practice, and the hook shot is his go-to. He also pulls it out when playing against his stepmom, who played high school basketball. He's made it a couple of times before, but he wasn't planning to pull it out in the game. It just kind of happened.
"I just heard 'shoot it,'" Davis said. "So I shot it."
Davis was new to Corinth this year; he moved from Hawaii last summer when his dad retired from the Navy. Before that, Davis had been to more than 10 schools (he stopped counting at double digits).
Everywhere he moved, Davis played basketball. It is how he found his group. Before this, it had been in the military's MWR (morale, wellness and recreation) program. Upon moving to Corinth, he joined the unified program.
Unified sports bring together special needs "athletes" and non-special needs "partners." There are strict rules on the proportion of athletes and partners. Corinth's unified program is three years old and has had support from the school throughout.
About 100 students were at the first game and now they're all talking about the team's championship and the shot Davis hit.
The talk has spread beyond the school. Doody was sitting in the barber's chair when the shot came up. The barber hadn't even realized it was this Corinth, never mind that it was a unified team. Now, they know.
"The best is putting unified basketball in the spotlight because it's something we want more schools to get involved with," Doody said. "Being unified definitely added a lot more special meaning to the whole thing."
Follow Diana C. Nearhos on Twitter @dianacnearhos.
Be the first to know
Get local news delivered to your inbox!