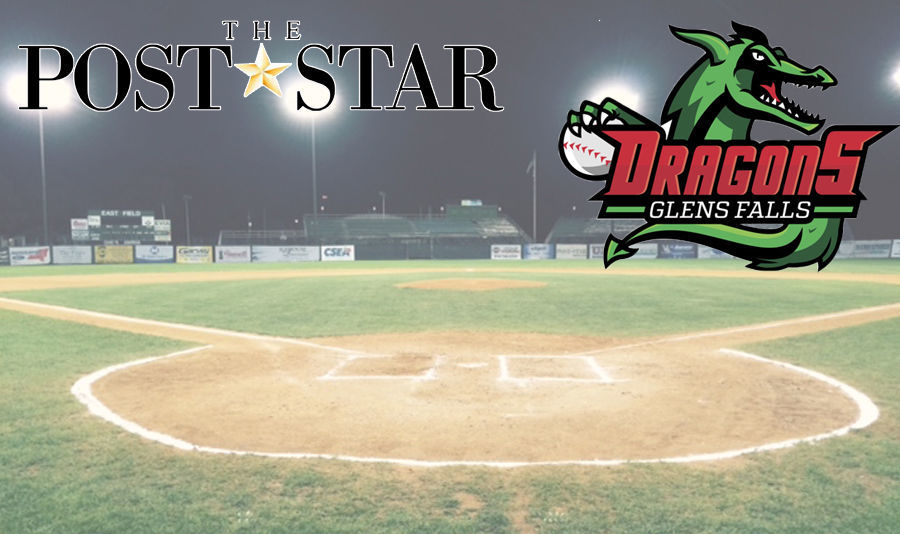 SAUGERTIES — Jack Gonzalez singled in Luke Petterson from third in the bottom of the eighth inning to give Saugerties an 8-7 win over Glens Falls in Perfect Game Collegiate Baseball League action Wednesday.
The Dragons (8-14) had taken a 7-4 lead in the top of the seventh on Phoenix Hernandez's RBI triple and his scoring on an error, but the Stallions (11-9) responded with three runs of their own in the bottom half of the inning on Tyler Kelder's three-run double.
The Dragons scored one run on a balk in the third, another in the fourth on Alex Phillips' solo home run and two in the fifth. Phillips drove in one of the two in the fifth on a fielder's choice.
You have free articles remaining.
Hernandez finished 3 for 4, while Brian Uliana was 2 for 5.
Saugerties 8, Glens Falls 7
Glens Falls 001 120 210 — 7 11 1
Saugerties 301 000 31x — 8 8 4
WP — Napoleon. LP — Phelps. 2B — Vaglica (GF), Torres (GF), Feinstein (S), Kelder (S). 3B — Hernandez (GF). HR — Phillips (GF).