QUEENSBURY — Running on a sunny, unseasonably warm November Saturday seemed like the perfect reward for a most unusual Foothills Council cross country season.
Queensbury defended its home turf as the boys took back the league championship from Scotia, while the Spartans' girls came up second in their bid to unseat Scotia, falling 45-64, with Glens Falls (73) taking third.
The Queensbury boys finished with 37 points, followed by Scotia (54) and Schuylerville (89).
Photos: Foothills cross country championships
Foothills Cross Country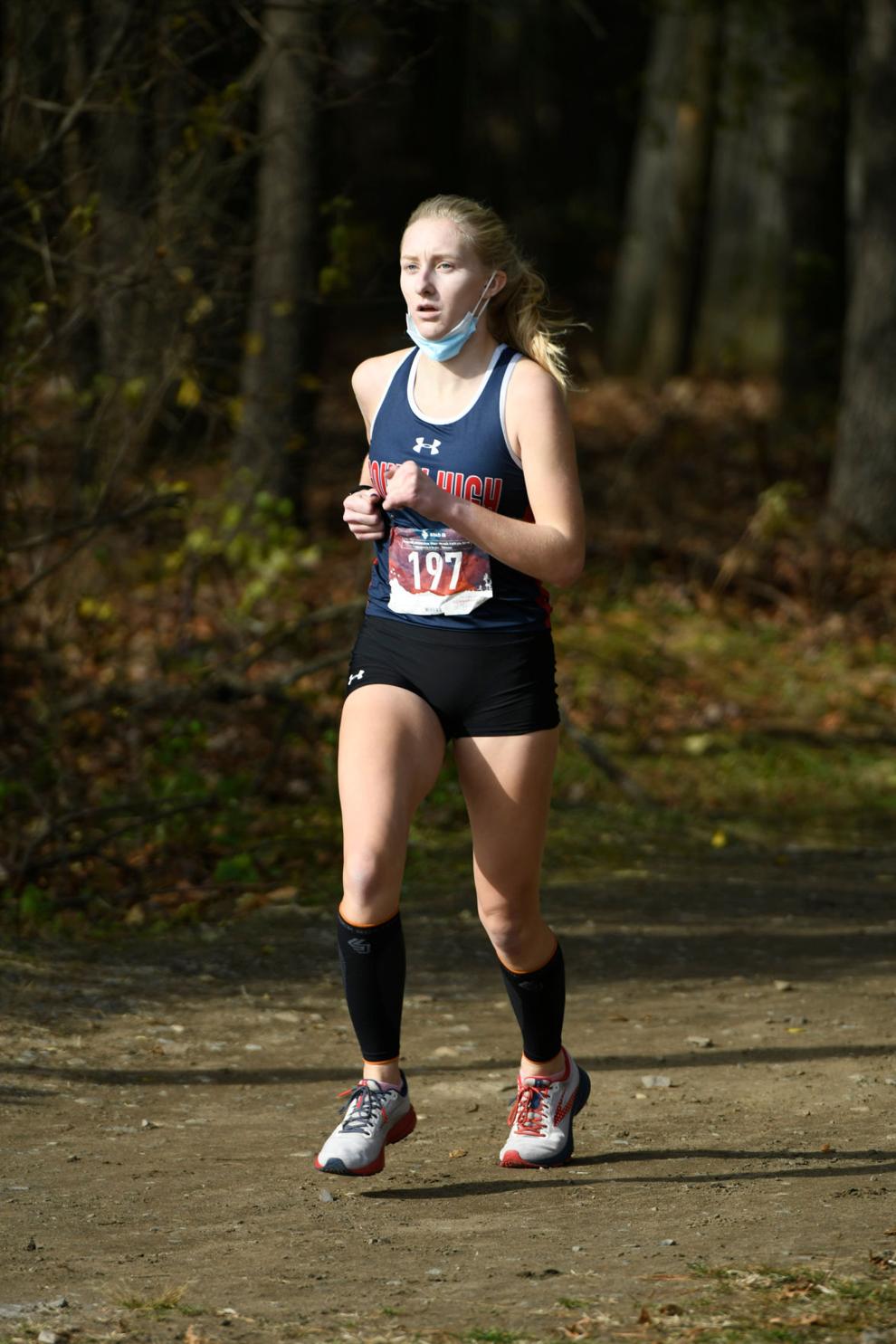 Foothills Cross Country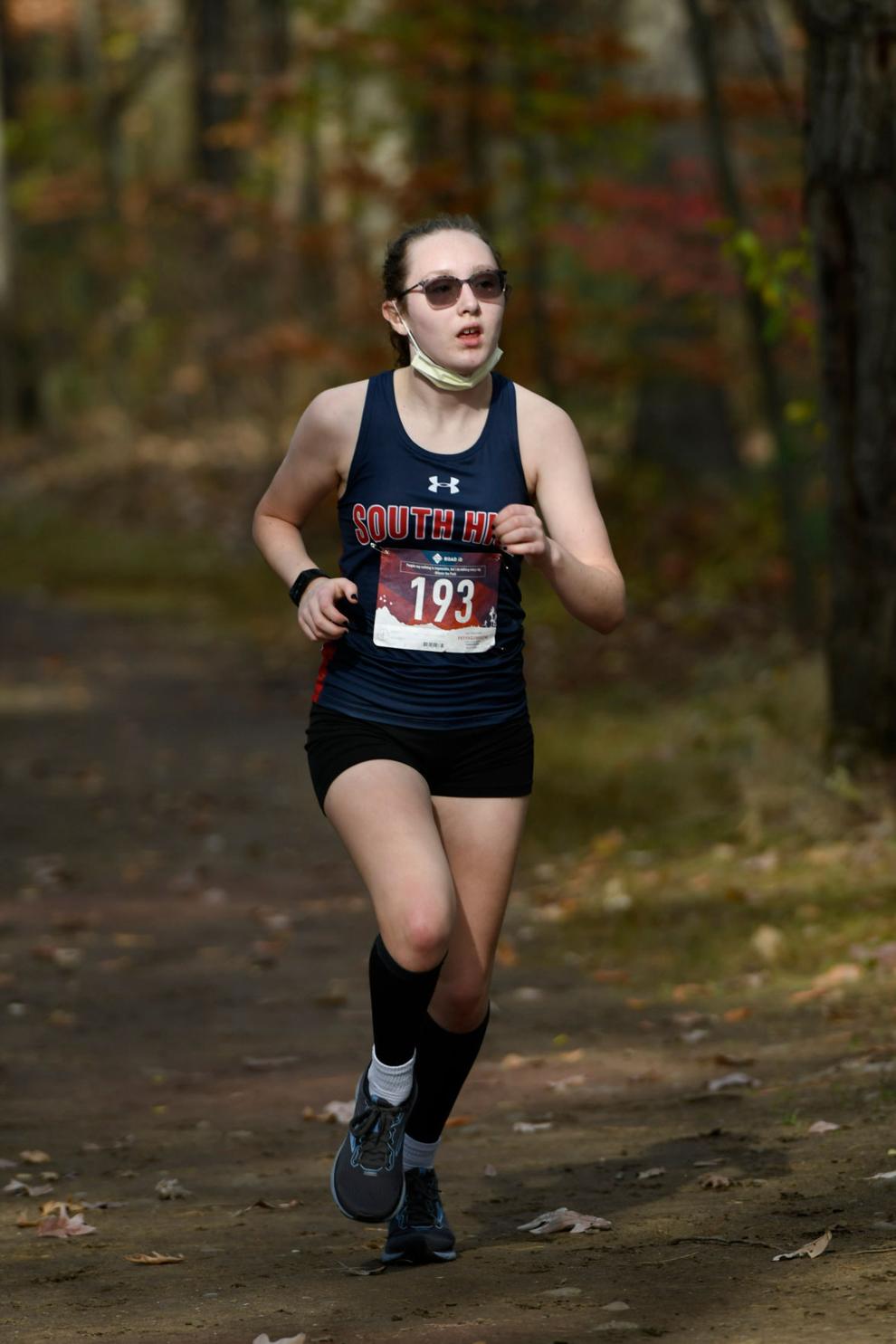 Foothills Cross Country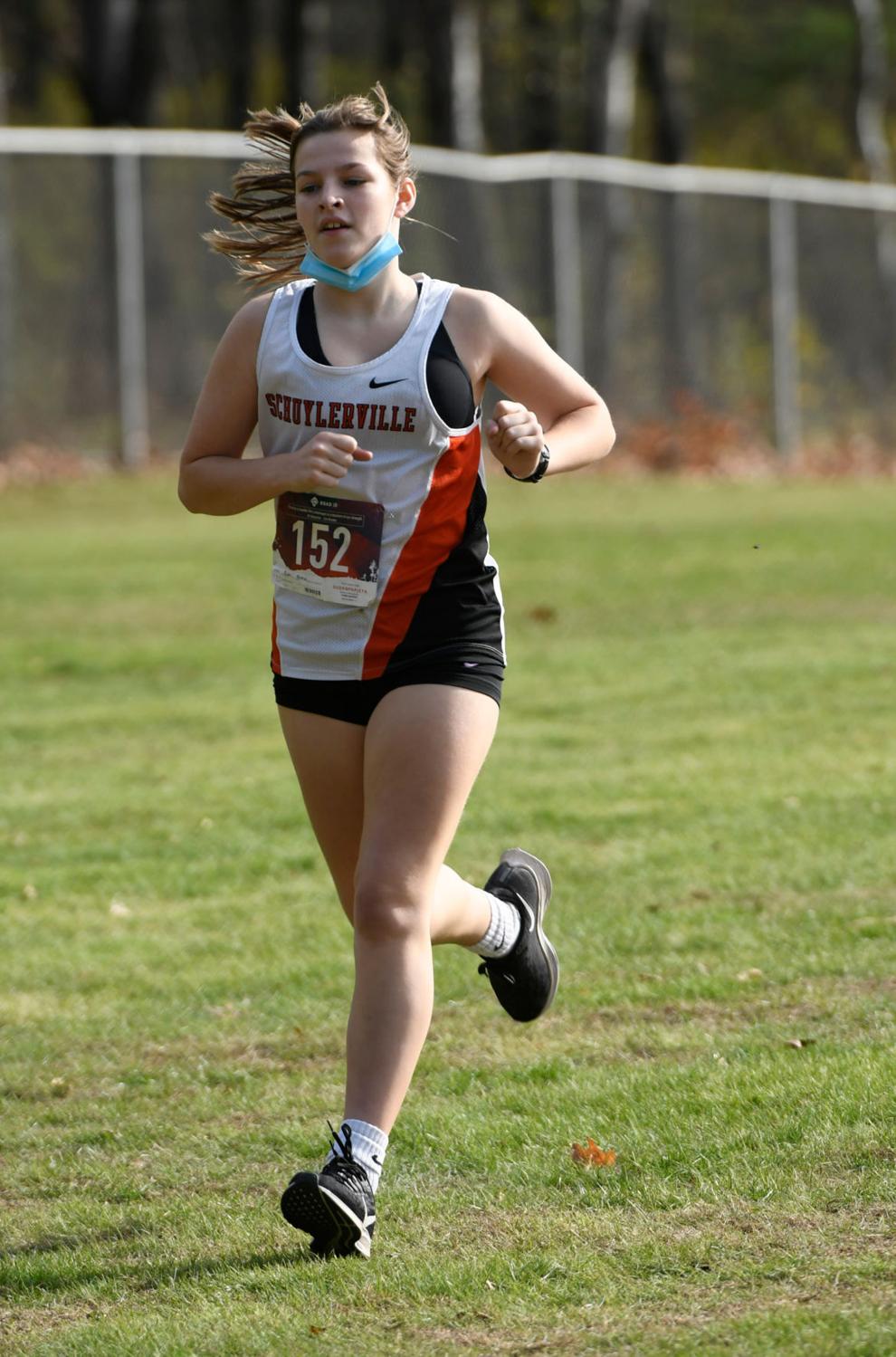 Foothills Cross Country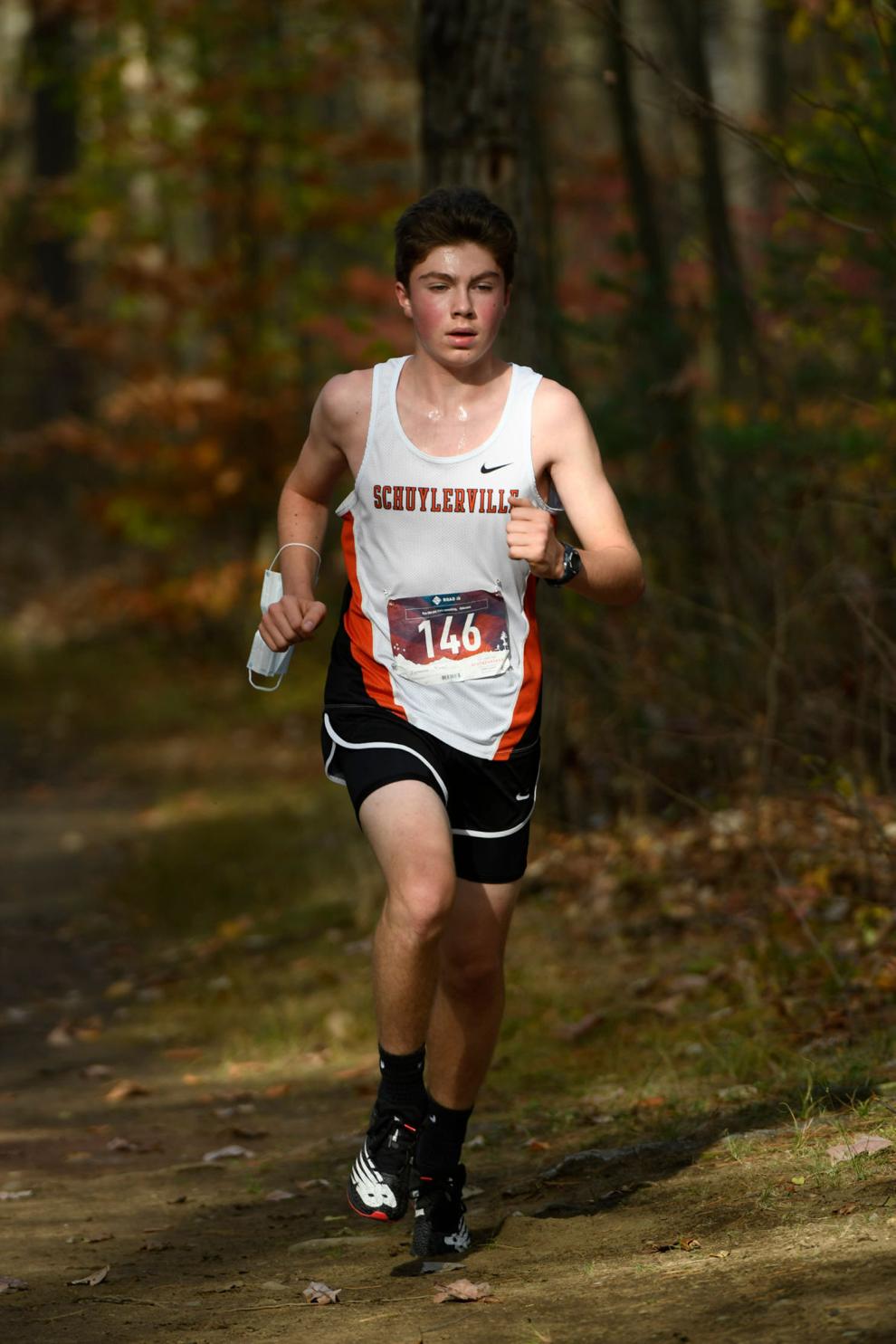 Foothills Cross Country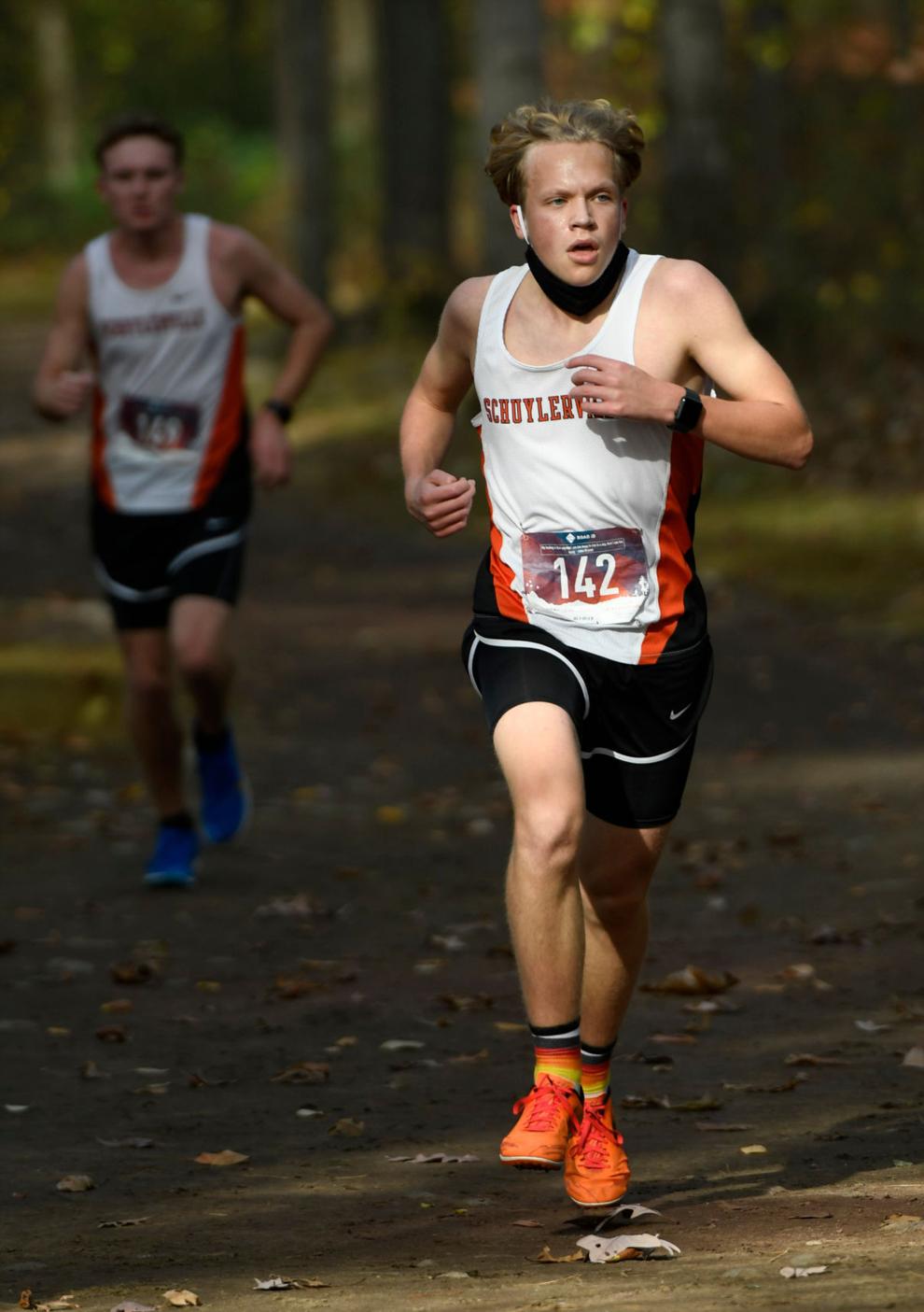 Foothills Cross Country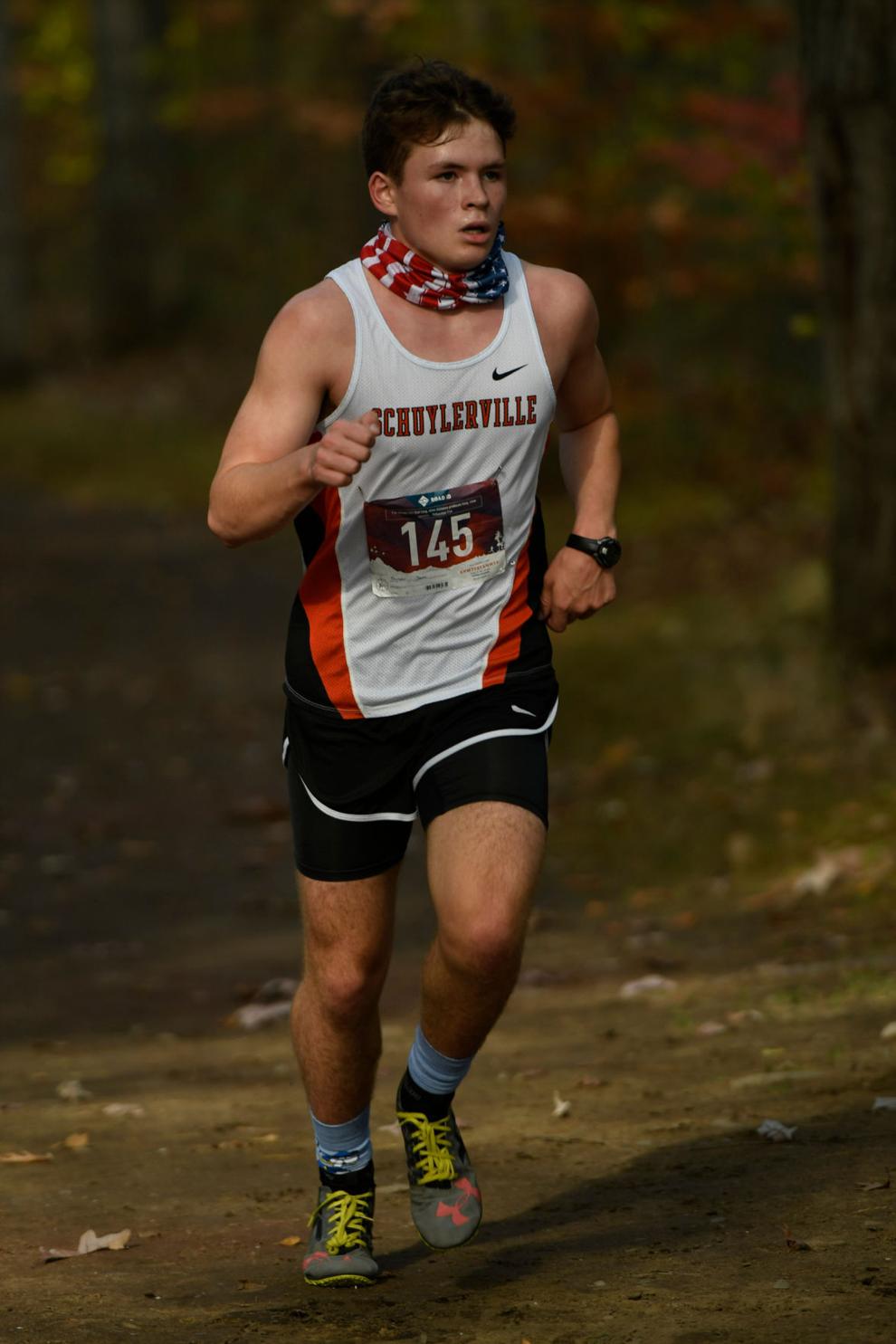 Foothills Cross Country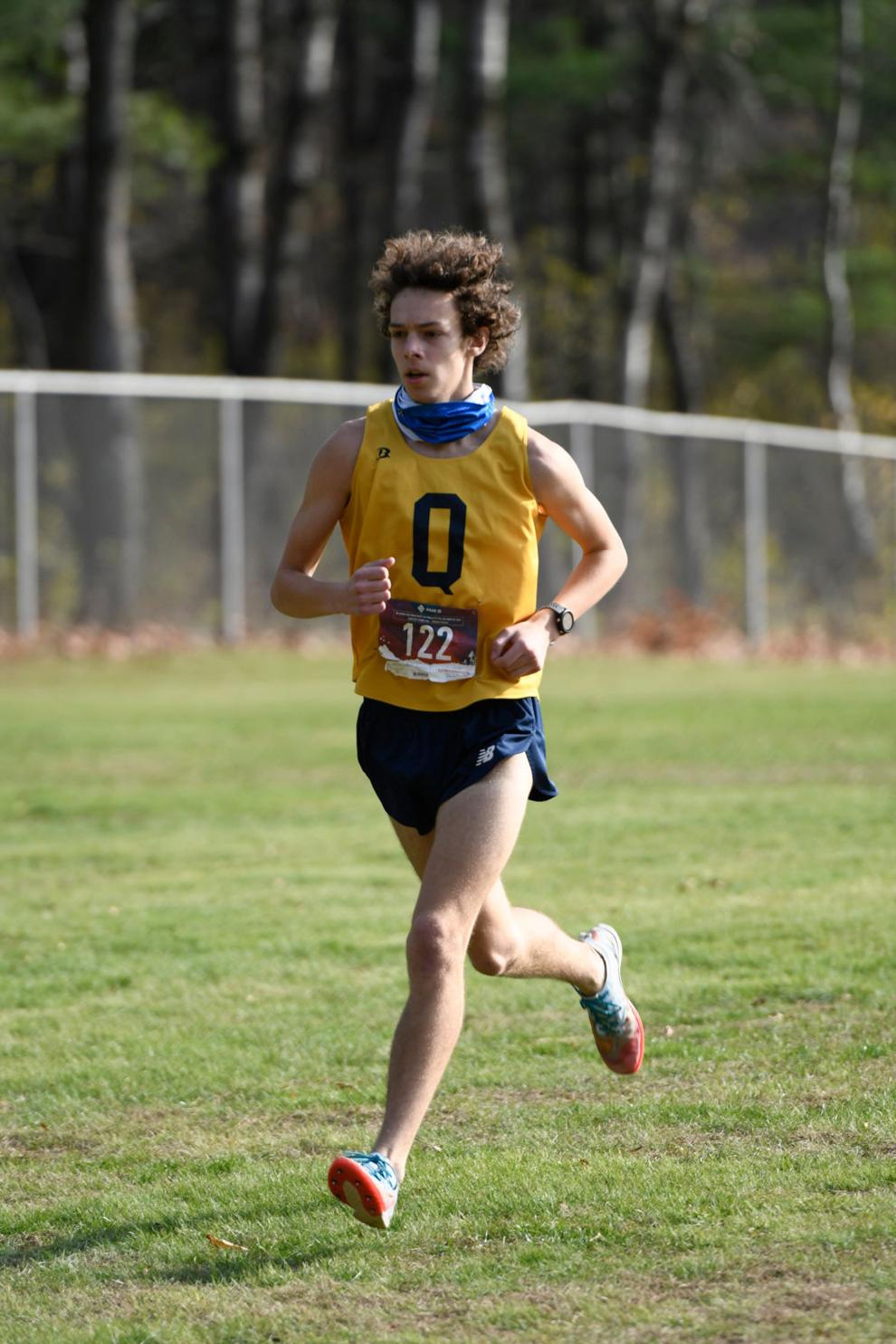 Foothills Cross Country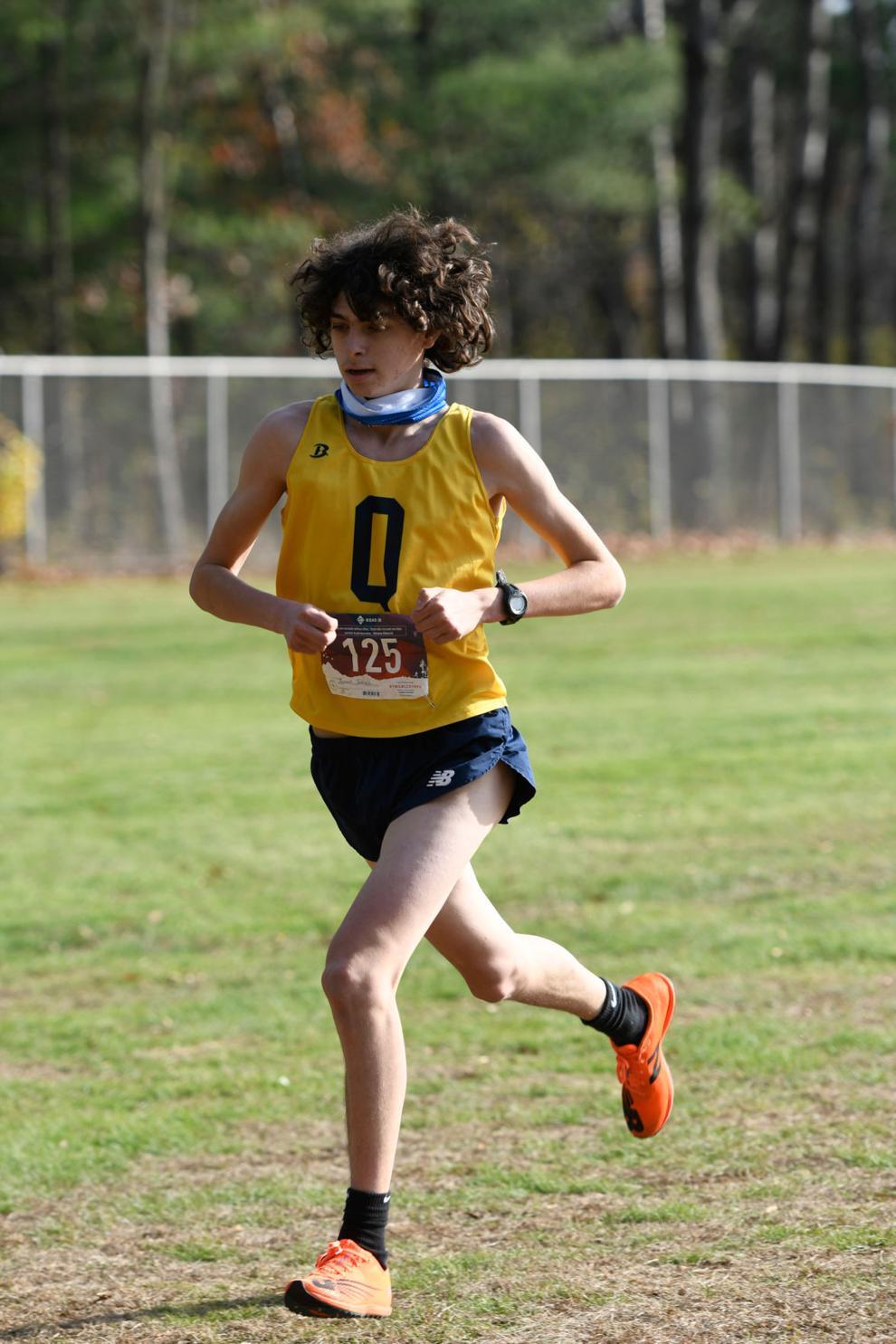 Foothills Cross Country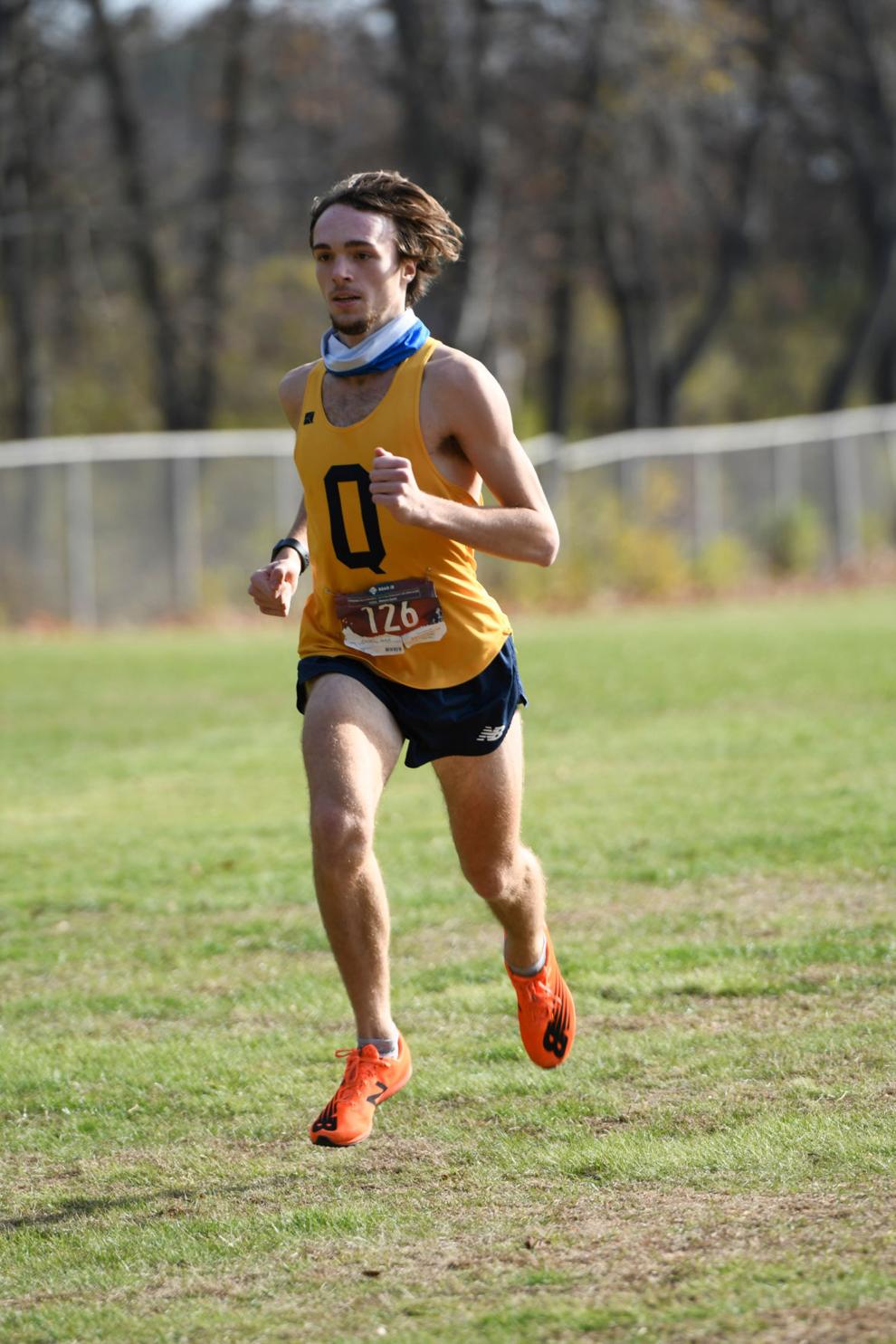 Foothills Cross Country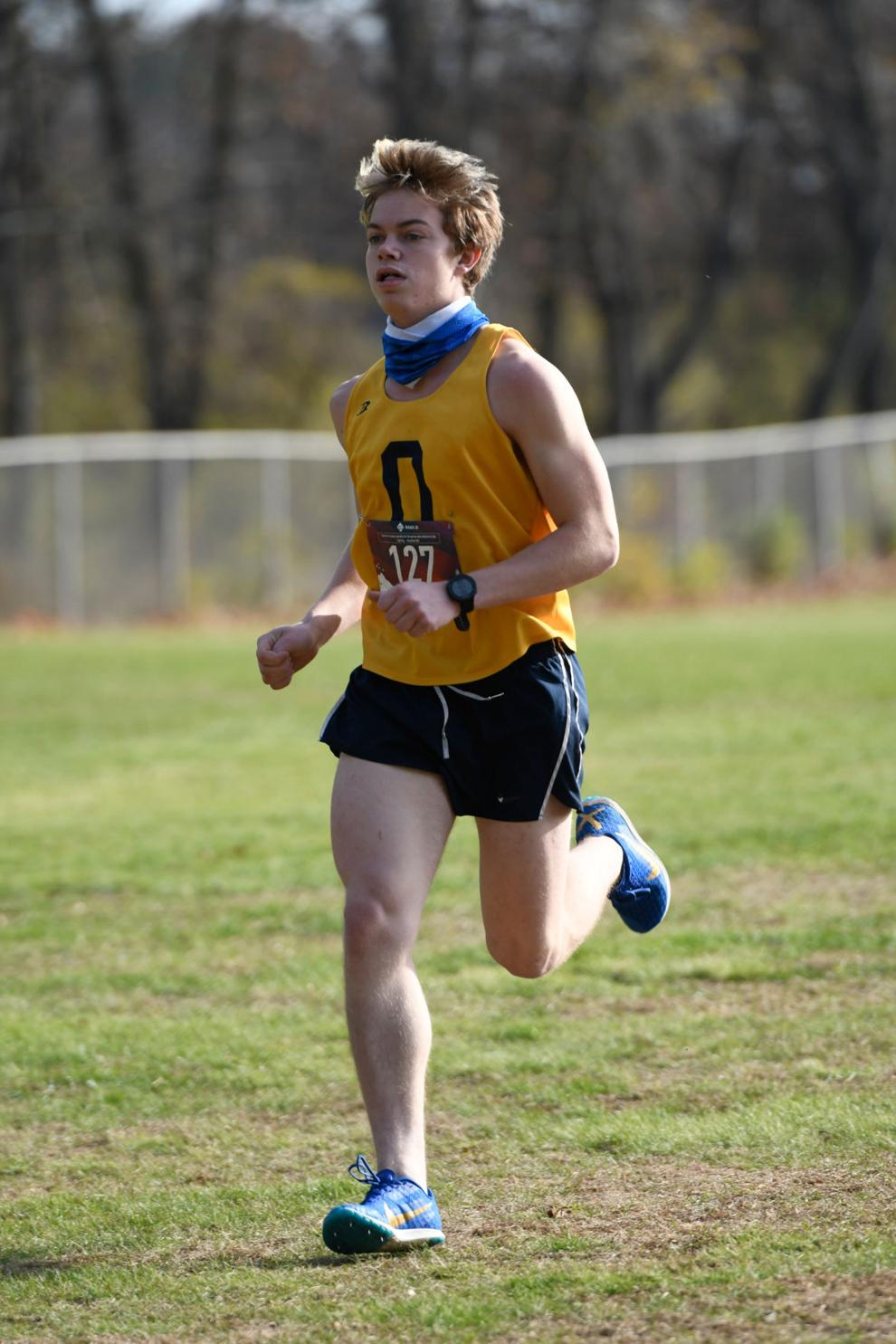 Foothills Cross Country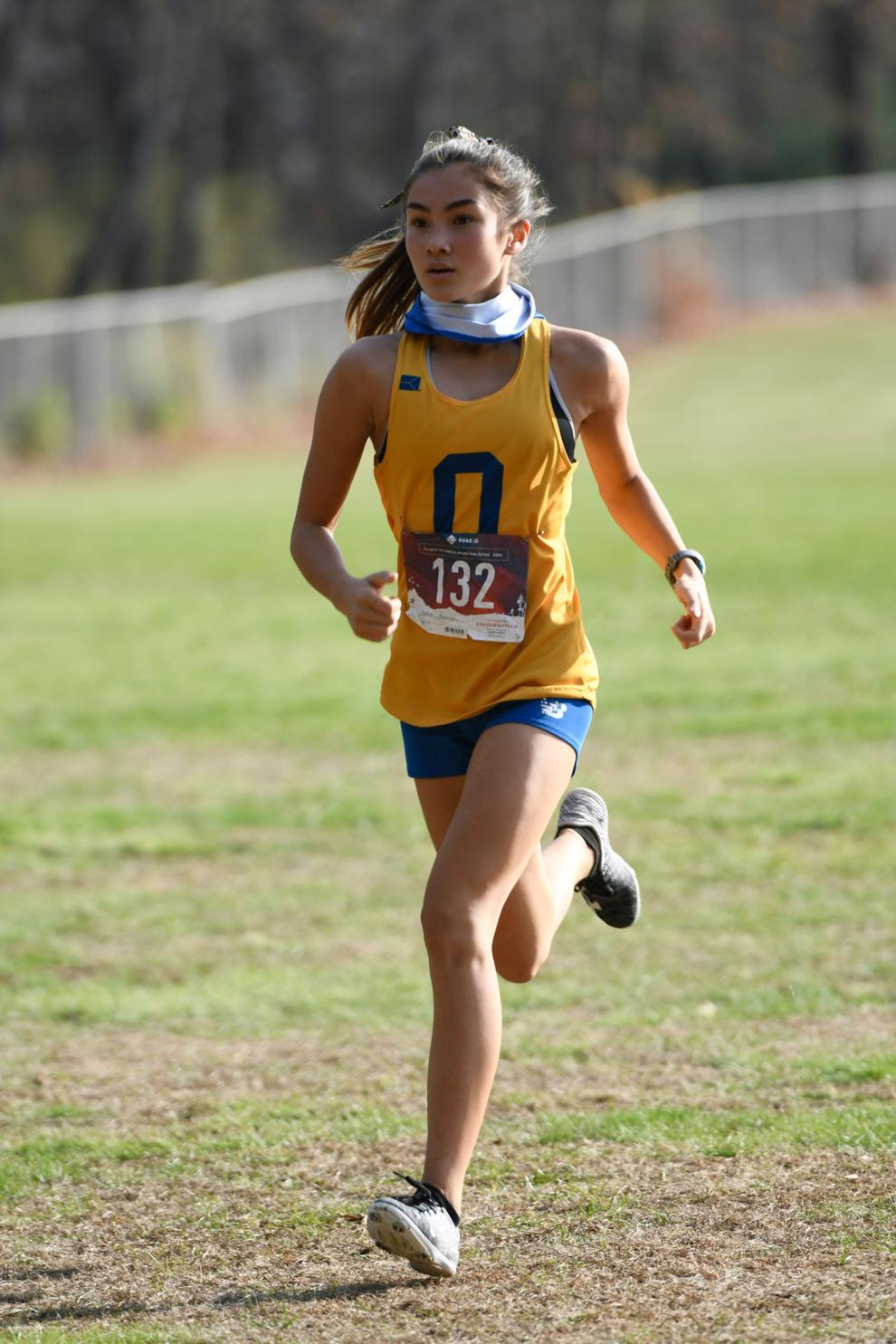 Foothills Cross Country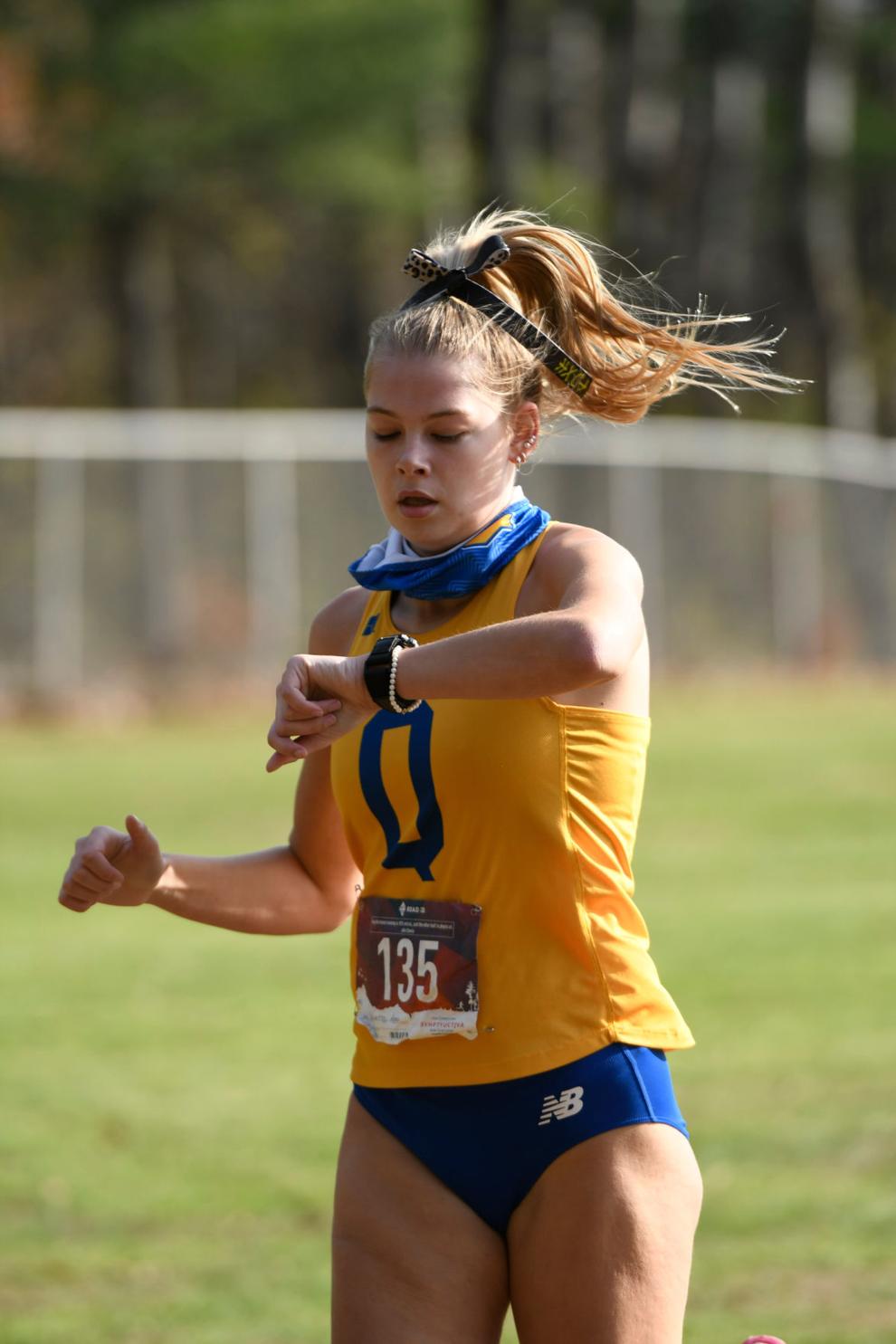 "We lost to Scotia last year, and I wasn't able to participate in the race last year," said Queensbury junior Jack Hicks, who placed third overall in 17 minutes, 28 seconds, behind a pair of Scotia runners. "I'm really proud of what we did today. Everyone ran well."
"We were really happy about it — we were just hoping to stay close to Scotia," Spartans freshman Miranda Habshi said. "Midway through the race, they told me I was only 10 seconds behind the second Scotia girl."
That was where Habshi finished, fourth overall in 21:18.7. Glens Falls' Clara Avery finished second overall for the girls in 20:30.1.
In a race where runners ran by themselves — starting off at one-minute intervals — the real challenge was in the minds of each athlete on the breeze-swept course.
"You really have to dig deep," Queensbury co-coach Kevin Sullivan said. "You have to mentally create these scenarios to keep up your pace — pretend you hear footsteps or something. It's a lot different than when you're in a pack of 10, you don't get any of that natural feedback of other runners around you."
"My biggest thing is to focus on what I can see — 'Let me get to that tree,' 'Let me get to that hill,' and focus on my stride," Hicks said. "I try to look for positive aspects, like 'I'm done with the hills, it's all flat from here.' It's really easy to get inside your head (in a bad way). You have to learn how to deal with yourself mentally."
Habshi said she focused on the time on her watch to maintain her pace and picked up speed on the turns. Senior Lance Hayes, who finished seventh overall, did away with his watch entirely.
"I stopped wearing a watch the last two meets — it was demoralizing if you're not running the pace you wanted," said Hayes, who also got a boost on the turns. "You don't want to settle in, you want to pick up the pace going around the corners."
The pandemic directives on social distancing turned an already individual sport into a solitary exercise this fall. Each team ran in its own half-hour window Saturday at the Queensbury campus.
Thus, by the time the Spartans ran early in the afternoon, Scotia's times were already known by co-coaches Sullivan and Matt Flint.
"We didn't tell them too much — you don't want them overthinking it — but you give them an idea of where they're standing," Flint said. "On the course, it's about them executing for themselves."
"My best race was last week, but my time was right around my goal — 17:28 is around where I should be," Hicks said.
Despite the individual running format, the Spartans maintained their usual philosophy at meets.
"We've always prided ourselves on running as a pack," Sullivan said. "We knew (Scotia) had a little hole between their third and fourth runners. Our philosophy is for our first and second runners to get the lowest time possible, and the next guys just keep moving up. We got eight of our 10 runners in before their fourth."
After a crazy season that started a month late — and was delayed for another 10 days because of a coronavirus shutdown at Queensbury — the Spartans persevered.
Connor Wiekierak, a soccer player and Nordic skier just looking to stay in shape this fall, ended up finishing second for the Spartans — and fifth overall — on Saturday, just behind South Glens Falls' Cowan Leininger. Schuylerville's Patrick McGloine placed eighth and Glens Falls' Jack Putnam was 10th overall.
On the girls side, Schuylerville's Alayna Wian finished sixth, followed by Queensbury's Maddie Powers in seventh and Glens Falls' Helena Trackey in ninth.
Schuylerville was able to compete despite switching to remote learning earlier this week because of a couple of positive tests among students.
"We as a district — based on best practices and protocols, and the number of kids and teachers quarantined by contact tracing — made that decision," Schuylerville athletic director John Bowen said. "We checked with Saratoga and Warren county departments of health, and since it was not the state Department of Health shutting us down, our kids were still eligible."
Foothills Council Championships
1. Queensbury 37, 2. Scotia 54, 3. Schuylerville 89, 4. South Glens Falls 101, 5. Glens Falls 129, 6. Johnstown 171, 7. Amsterdam 186, 8. Broadalbin-Perth 201, 9. Hudson Falls 271.
1. Noah Greski (Sco) 17:05.5, 2. Tyler Greene (Sco) 17:06.9, 3. Jack Hicks (Q) 17:28.0, 4. Cowan Leininger (SGF) 18:01.0, 5. Connor Wiekierak (Q) 18:03.1, 6. Alex Tebano (Sco) 18:05.3, 7. Lance Hayes (Q) 18:14.5, 8. Patrick McGloine (Schy) 18:16.4, 9. Noah Engel (Q) 18:17.9, 10. Jack Putnam (GF) 18:20.4, 11. Trevor Dzikowicz (A) 18:22.0, 12. Daryl Headen (Schy) 18:28.2, 13. Lucas Jenkin (Q) 18:28.7, 14. Patrick Russell (Q) 18:36.6, 15. Dylan Sechler (SGF) 18:50.1, 16. Trey Naselli (J) 18:50.8, 17. Julian Stedman (GF) 18:53.3, 18. Ben Jenkin (Q) 18:53.9, 19. Daniel Farbaniec (Schy) 19:00.8, 20. Liam Jones (Q) 19:01.2.
1. Scotia 45, 2. Queensbury 64, 3. Glens Falls 73, 4. Broadalbin-Perth 105, 5. Schuylerville 113, 6. Johnstown 164, 7. Amsterdam 169, 8. South Glens Falls 180, 9. Gloversville 234.
1. Stephanie James (Sco) 20:18.0, 2. Clara Avery (GF) 20:30.1, 3. Erin Smith (Sco) 21:09.8, 4. Miranda Habshi (Q) 21:18.7, 5. Delaney Krogh (Sco) 21:25.2, 6. Alayna Wian (Schy) 22:13.6, 7. Maddie Powers (Q) 22:15.3, 8. Cole Krempa (J) 22:41.3, 9. Helena Trackey (GF) 22:42.7, 10. Hayley Benware (Q) 22:55.0, 11. Nikki Stark (Schy) 23:01.2, 12. Haley Tomlinson (BP) 23:12.0, 13. Lily McNulty (SGF) 23:12.1, 14. Alex Brown (BP) 23:12.7, 15. Anna Schuette (Q) 23:19.0, 16. Sophia Allen (Sco) 23:21.5, 17. Emma Frasier (BP) 23:26.7, 18. Katherine Lieberth (GF) 23:39.8, 19. Sylvia Guillet (GF) 23:40.2, 20. Ashlee Greene (Sco) 23:47.6.
Follow Pete Tobey on Twitter @PTobeyPSVarsity.