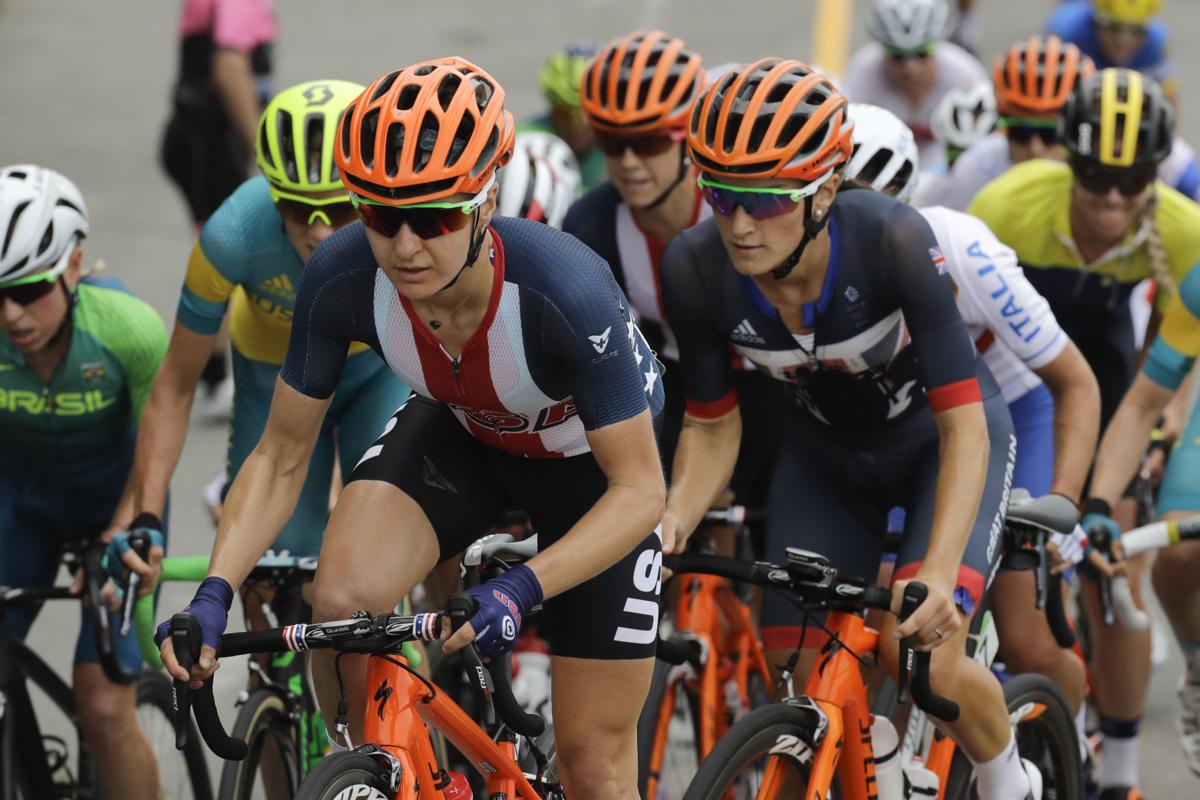 Megan Guarnier announced her retirement from professional cycling on Tuesday, bringing a close to an 11-year career that brought her three national championships and a trip to the Olympics.
Guarnier, 33, announced her retirement on her blog.
"I have far-over-achieved anything I ever thought to be possible within cycling when I embarked on this journey," Guarnier wrote on her blog. "I still love the sport, but the sacrifice in being away from my loyal husband and amazing family, along with the physical toll of 11 hard years as a clean athlete are catching up with me.
"I haven't reached all my goals and I haven't done everything I hoped to do," Guarnier's blog continued, "however with excitement and some anxiety it is time to move on to my next life chapter."
Guarnier was the valedictorian at Glens Falls High School in 2003. She also was known as a national-level swimmer. A shoulder injury, however, worsened at Middlebury College, and she turned to cycling as a way to fuel her competitive fire.
She became a professional cyclist following her graduation, but part-time. Her husband, Billy Crane, convinced her to quit her job at a firm that assessed risk management for nuclear plants to be a full-time cyclist in 2012.
Guarnier won the United States Road Race Championship in 2012, 2015 and 2016. Despite qualifying for the U.S. Olympic Team in 2012, she was named an alternate and did not travel to London.
She had a breakthrough season in 2015, when she won the overall Ladies Tour of Norway and Strade Bianche, was second overall in the Womens' Tour of New Zealand and third overall in the Giro Rosa.
Guarnier's third-place finish in the UCI Road World Championships provisionally qualified her for a spot on the 2016 U.S. Olympic Team. She cemented that spot with another strong year in 2016 before the Olympics in Rio de Janeiro. Besides winning her third U.S. Road Race Championship, she also was first overall in the Giro Rosa, Tour of California and Emakumeen Saria, as well as the Philadelphia Cycling Classic.
In the Olympics, Guarnier finished 11th. In 2017, she won stage 1 at the Tour of California, placed second overall in the Ladies Tour of Norway and was fourth overall at Giro Rosa. Winning the Women's Tour de Yorkshire was her top finish in 2018.
In a 2016 interview with The Post-Star, Guarnier said she wants to return to school after cycling and get a MD/PhD in neuroscience.