GLENS FALLS — Glens Falls senior and coveted national basketball prospect Joseph Girard III will announce his verbal college commitment Sunday at 7 p.m. inside The Queensbury Hotel's Adirondack Room, ending his nearly five-year recruitment.
Girard is deciding between Duke, Michigan, Notre Dame, Penn State, Boston College and Syracuse after narrowing his list from 25 schools to his "top six" in June.
"The community has always been a part of my career, so we wanted to include them in this," Girard said. "The Queensbury Hotel is a great place for people to go and enjoy themselves and my commitment. Glens Falls has been behind me 100 percent and we want (the people) to be able to come enjoy and live it with me."
Time, date and place are set: Joseph Girard III will announce his college decision at 7 p.m., Sunday inside The Queensbury Hotel's Adirondack Room. pic.twitter.com/JvLqKz7eV5

— Ellis L. Williams (@BookofEllis) October 9, 2018
Syracuse appears to have gained momentum lately as coach Jim Boeheim and assistant Gerry McNamara visited Glens Falls on Thursday.
McNamara is starting to frequent Glens Falls as he watched Girard account for six touchdowns during a 57-0 home win against Johnstown on Sept. 28.
Glens Falls Joseph Girard III senior season continues after a state title and the opportunity to play in front of the home crowd in the Federa…
Also in the Orange's favor, Girard took an official visit to Syracuse on June 28. It was one of only two officials he took despite being allowed five. The other came on Aug. 9 when Girard visited Boston College.
Girard, however, has said he does not need to take official visits to a school in order to commit to them. He believes he is comfortable with all six universities as he has taken unofficial visits to all of them.
Syracuse is not the only staff that has dropped in to Glens Falls recently.
On Sept. 14, Penn State coach Pat Chambers visited Glens Falls High School to see Girard. Two weeks later, Boston College coach Jim Christian stopped by Glens Falls to catch up with Girard also.
Duke and Michigan have not been in Glens Falls since the winter, but Girard's ties to Michigan coach John Beilein are well-documented.
Girard's father, Joe Jr., played hoops for Beilein at Le Moyne College, making the Wolverines another potential landing spot for Girard.
An offer from Duke speaks for itself, and the Blue Devils should never be counted out of any recruitment.
Programs like Boston College, Penn State and Notre Dame all have the three things Girard is looking for most: storied history, a talented coaching staff, and an opportunity to play for championships.
He'll find those three things regardless of the school he chooses, which is what makes Girard's decision difficult to predict.
"Right now I am excited but at the same time I am focused on football so it hasn't hit me yet,"said Girard, whose football team plays its regular-season final Friday night at Broadalbin-Perth. "I'm sure once Sunday comes I'll be anxious and excited all day. It's happening at 7 o'clock at night so I'll have to wait all day and probably have to take my mind off it with some football.
"Once it is over, I'll be excited for the night but once Monday hits, I got to get back focused on football because playoffs are starting."
10. Girard sells out gym in anticipation of breaking state record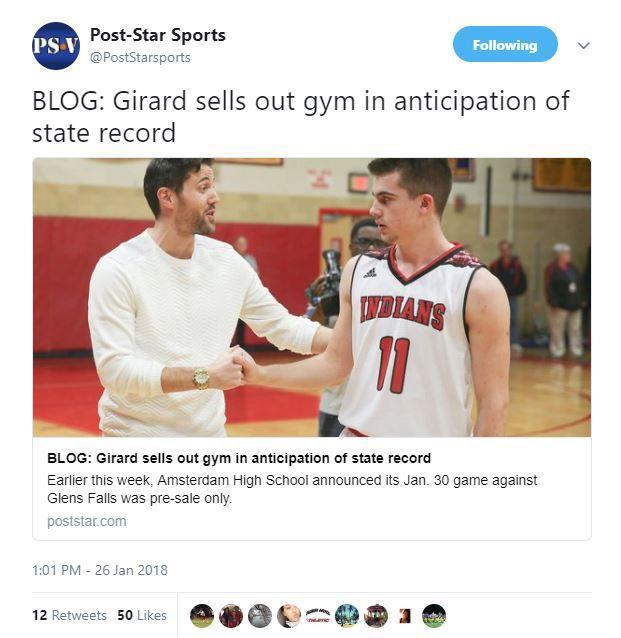 9. Girard adds several offers, including Syracuse, Oklahoma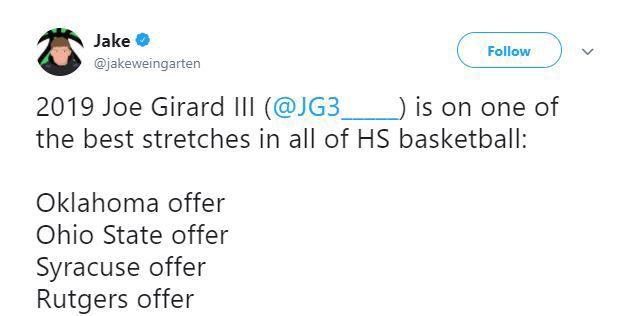 8. Off the backboard dunk generates over 50,000 views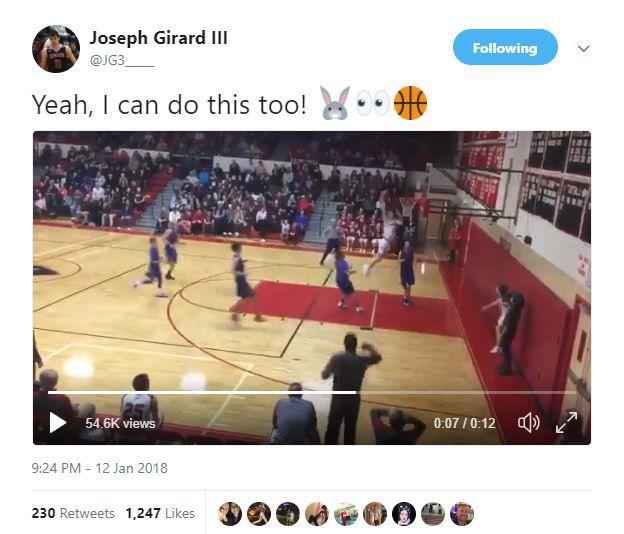 7. Girard adds offer from Michigan
6. Drops 60 points in quarterfinal playoff win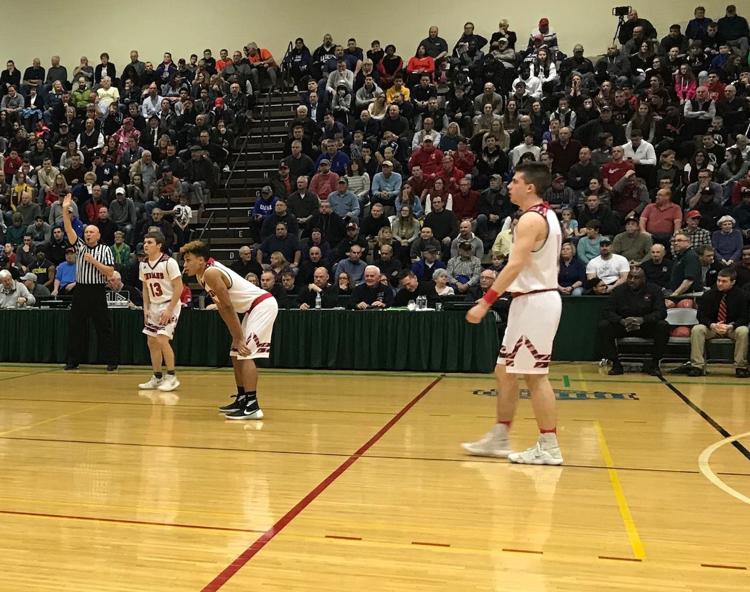 5. New York's first Mr. 3,000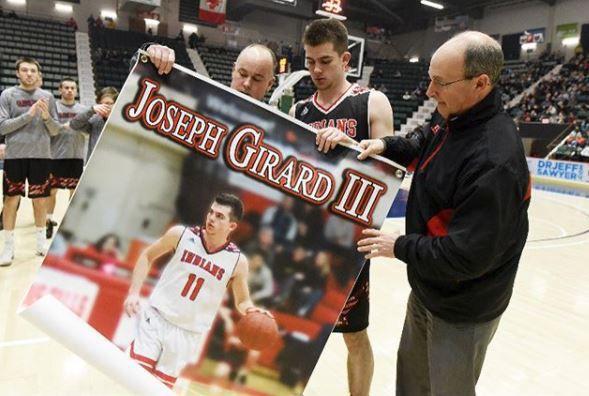 4. Setting Section II scoring record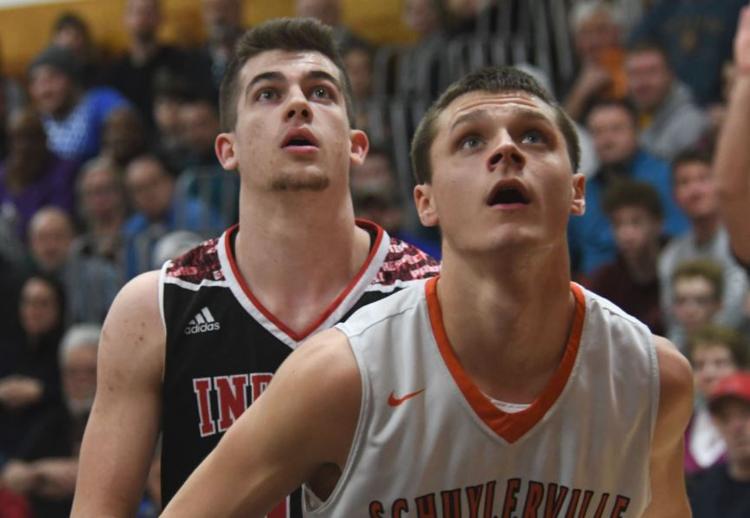 3. Girard adds offer from Duke and coach Krzyzewski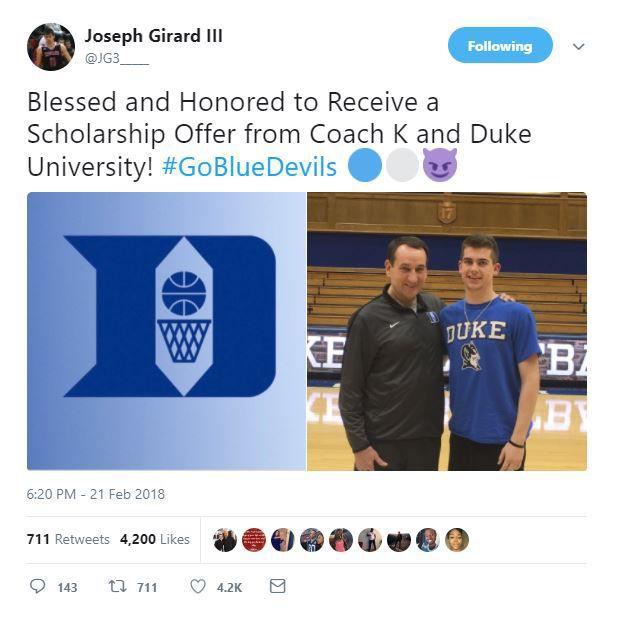 2. Girard breaks Jimmer Fredette's school record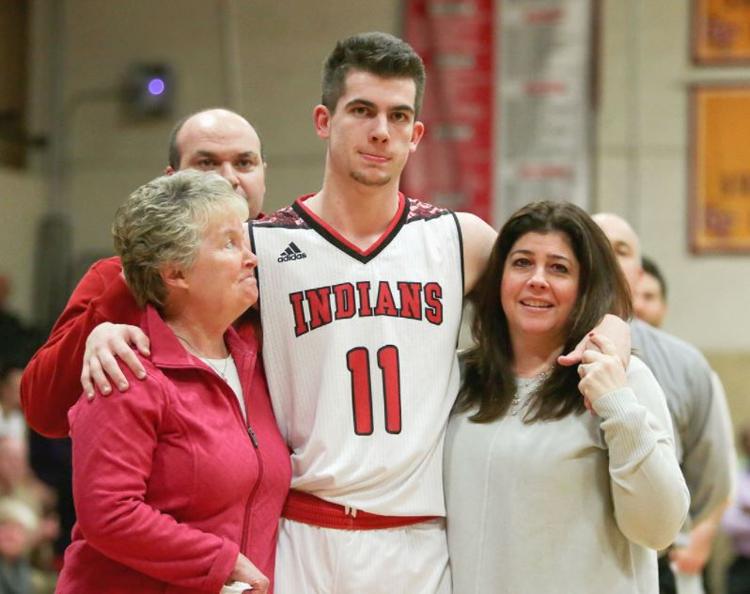 1. Passing Lance Stephenson's state scoring mark