There are plenty of wins to reminisce about. Lots of goals. And saves. And plaques.
This was a team that blazed a trail. In 2001, the Whitehall Railroaders became the first girls soccer team from the area to win a Section II title and make it to the state final four.
But when members of that team thought back to that season in interviews during the last couple of weeks, it wasn't the wins, goals and saves that came up most often.
They remembered the friendships and the teamwork. They talked about the bus trip to the state tournament and community support. They recalled a bond that carried them forward.
"Honestly, it felt like a sisterhood," said Ashley (Bakerian) Hatton, the goaltender on that team.
"(Coach Ceil) Brandi used to say we're a special group," former midfielder Heidi (Terry) Price said. "Once we were on the field, it didn't matter if we were friends or not, we were teammates. We all got along. We had one goal in mind, and we worked for it."
Their 2001 season ended with a loss in the state semifinals at Brockport. But the success that eluded them in western New York seems to have found them later in life.
Most of those players are now working professionals with jobs that serve the public in various ways. There are five teachers. Several others are in different branches of the medical profession. At least one is a military veteran.
They may also be contributing to future girls soccer teams. Among the players interviewed for this story, the daughters outnumber the sons 14 to 6. Some of those kids are already showing athletic potential.
All of this came out of a team that wasn't necessarily destined for greatness. The Railroaders of 2001 went 7-6-2 during the regular season, playing against mostly bigger schools in the Wasaren League, and were seeded fourth out of six teams for the Class D sectional tournament.
The team had played independently for many years — girls soccer was a relatively new sport in the area back then — and had only been in the Wasaren League for three years. The late-season success was something new for a football-oriented school.
"We had a feeling like we were making soccer an important sport," said Darcie (Atwood) Parrott, who was the team's senior sweeper. "Up to that point it was always football, football, football. ... I feel like we really put soccer in the limelight."
Parrott said she often found herself in art room during study hall periods in high school. She got her teaching degree from Castleton University and now teaches art in pre-K through eighth grade in the Slate Valley school district in Vermont.
Defense was a strong point during the Railroaders' late-season run that year. Nicole Enny-Tully, one of the seniors in back, said the defenders bought into their roles.
"There was never any jealousy of the girls that scored," she said. "We all had a role and played that role and worked hard as a team."
Enny-Tully went on to play two years of college basketball at St. John Fisher. She teaches fifth grade in Queensbury. She's done quite a bit of traveling and has been to six of the seven continents.
Tricia (Gordon) Leavens was a defender who took corner kicks and scored a couple of goals along the way in 2001. She said the camaraderie among those players has never left her.
"You never forget those memories, those friendships," she said.
She said she always loved working with kids growing up. She now teaches kindergarten in the Guilderland school district.
A neighbor of Leavens was Jen Baker, who was a 103-pound freshman in 2001. She recalled getting run over during her first time on the field.
"I remember feeling like the smallest fish in the biggest pond," she said. "It was great I had all my teammates there to encourage me to keep going on. ... Everybody was awesome; they accepted me and taught me a lot."
Baker spent eight years in the Air Force, where she was responsible for equipping F-16 and F-22 fighter pilots. She was stationed in Alaska and New Mexico and also deployed overseas several times. She's settled in Raleigh, N.C., where she's an operations manager for Fed Ex Ground.
The Railroaders' biggest game of the 2001 Section II tournament came against top-seeded New Lebanon in the semifinals on a freezing cold day at Tamarac. Midfielder Tarah (Currier) McKinney scored the only goal of a 1-0 victory, vanquishing the team that had knocked them out the previous two years.
"I remember kicking it off the front of my toe, and my toe just stinging. It was so cold," she said.
There's a slight southern accent in her voice now. She married former South High athlete Jason McKinney and moved to Georgia, where she teaches fifth grade math and science. She also serves as a facilitator on the school's leadership team.
"Teamwork ... I knew that made us a successful team, and that definitely is still with me today," she said.
The Railroaders locked up the Section II title with a 3-0 victory over St. Johnsville in the championship game. Ashley Telisky, who proved to be a key player down the stretch, scored twice in that game and the Railroaders celebrated afterward with the plaque.
Telisky became an emergency room doctor and an assistant professor of Emergency Medicine at Albany Medical Center. Her sister Pam, who was a sophomore midfielder on the 2001 team, also became a doctor.
The Railroaders' leading scorer that year was Krystle Shattuck. She assisted all three goals in the championship game and had a goal and an assist in Whitehall's 3-0 victory over Mercy in the state regional final, which punched their ticket to the state tournament. She went on to become a nurse at Glens Falls Hospital.
The week before the state final four was a big one in school. Players remember the community being behind the team and the school cheering them on before their bus trip.
"One of my favorite moments from that season was when we all walked out of school together, boarded our bus for states and received the most incredible sendoff from our school," Amber (Jillson) Frenyea said. "I remember feeling so proud of what we had accomplished and so honored to be able to represent Whitehall."
Frenyea, then a sophomore midfielder who was sometimes assigned to mark the opposing team's top scorer, went on to play basketball at Albany College of Pharmacy. She's now a pharmacist at Walmart on Quaker Road in Queensbury.
Yet another former player in the medical field is Jessica (Wager) Palmer, who is a veterinary technician at VCA Hamilton (N.Y.) Animal Hospital. She has two dogs, a cat and a retired race horse.
"It was just a really good, hard-working group of girls," she said. "Pretty close-knit, all fairly smart cookies, if I recall correctly. It doesn't surprise me at all that we went into the fields we went into."
Backstopping the team was Hatton, who had three straight shutouts from the sectional semifinals through the regional final. Like most goalies, she also remembers the tough moments too, like the 2-0 loss to Hamilton that ended their season.
She went on to get a nursing and science degree, but got a job with the U.S. Postal Service and stuck with that because the hours work well for her family. Sports remains a part of her life, including a son and daughter who play sports, and a nephew, Brandon Bakerian, who was on Whitehall's state championship baseball team last year.
"I tell my nephew ... remember these times, because you'll definitely miss it," she said. "And I definitely miss it."
What happened in 2001 stuck with many of the players through the years. Price worked as a prevention educator at the Council for Prevention in Hudson Falls for seven years and found herself drawing on her high school sports background.
"You're talking to kids about having goals, making decisions," she said. "I feel like I went back to it quite a bit."
High school sports also sometimes led to future careers. Becca (DeLuca) Nelson, a senior midfielder in 2001, sprained her ankle playing during basketball season and went through physical therapy as part of rehab.
She became a physical therapist and works at Glens Falls Hospital. She has three daughters who have dabbled in soccer.
"Being together as a team, all getting along, working together, being able to make as far as we did, it was pretty exciting," she said. "It's definitely a time I will never forget."
The sports connections are already starting to show up for members of the 2001 team. Kerrie (Kingsley) Tierney, who was a sophomore midfielder, is now a fourth-grade teacher in Ticonderoga. One of her stepsons is Conall Tierney, who played for Ticonderoga's state championship baseball team last year.
Many of the players still have stuff from that championship run, including jackets, sweatshirts, scrapbooks and a stuffed bear. And, of course, the memories of a team that did something special.
"It definitely inspired me," Tierney said of the 2001 season. "It showed me even though we were a small town and a small team, we could accomplish great things."
Photos: 2001 Whitehall girls soccer
2001 Whitehall girls soccer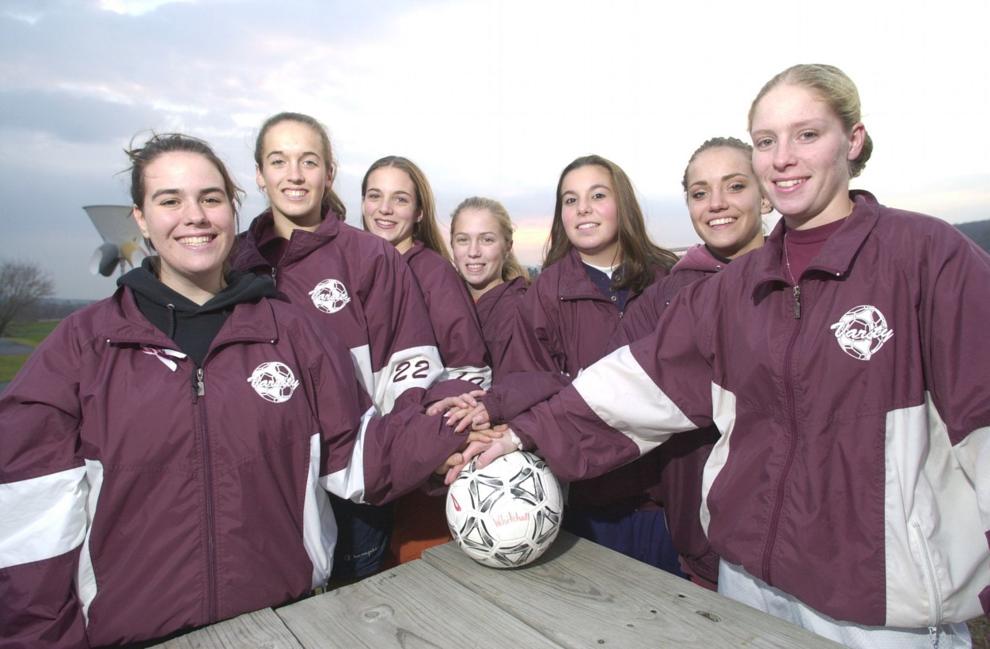 2001 Whitehall girls soccer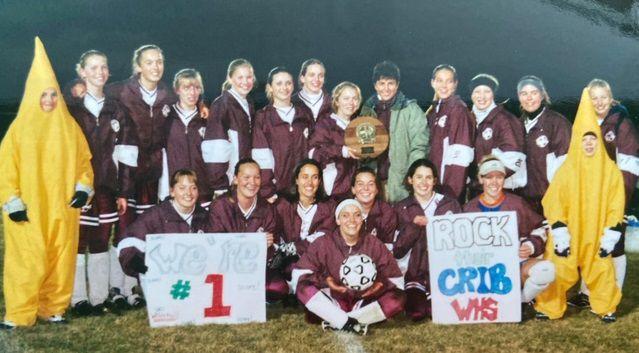 2001 Whitehall girls soccer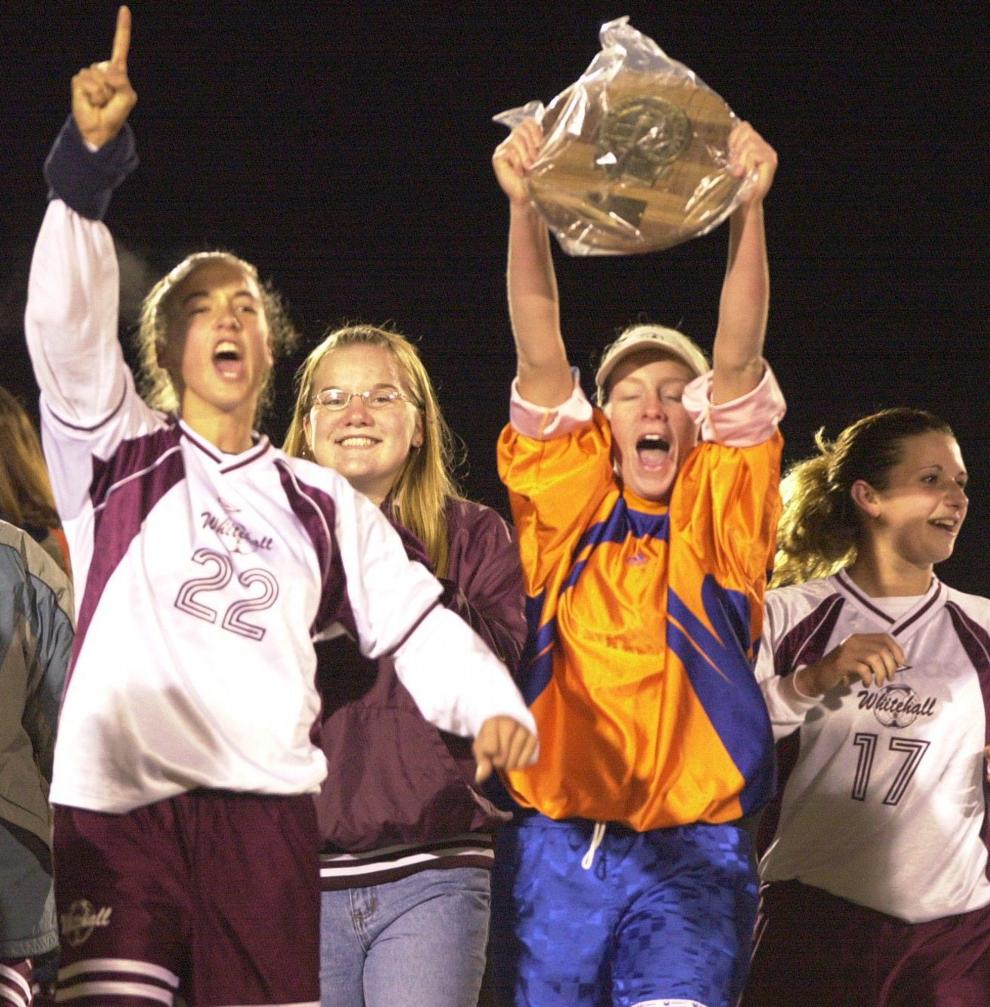 2001 Whitehall girls soccer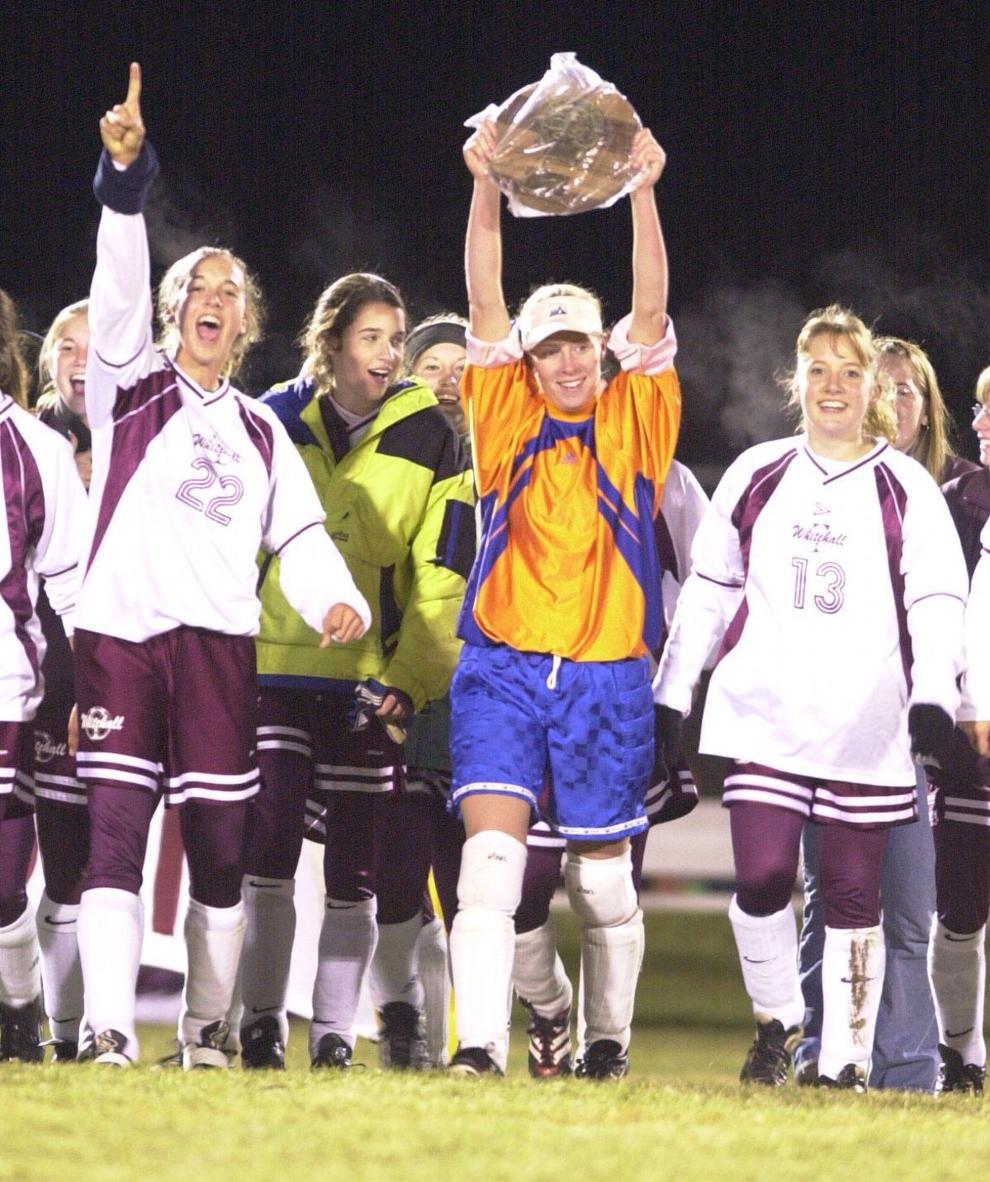 2001 Whitehall girls soccer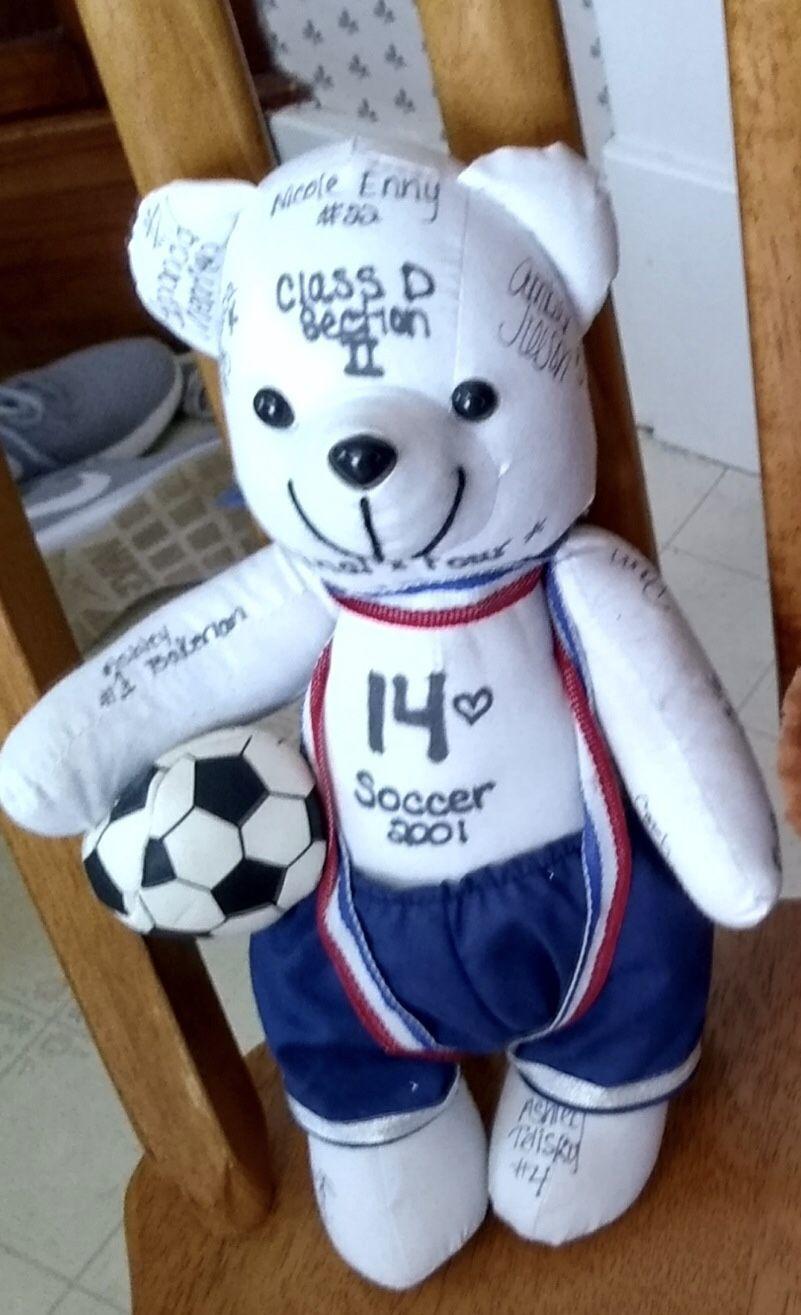 2001 Whitehall girls soccer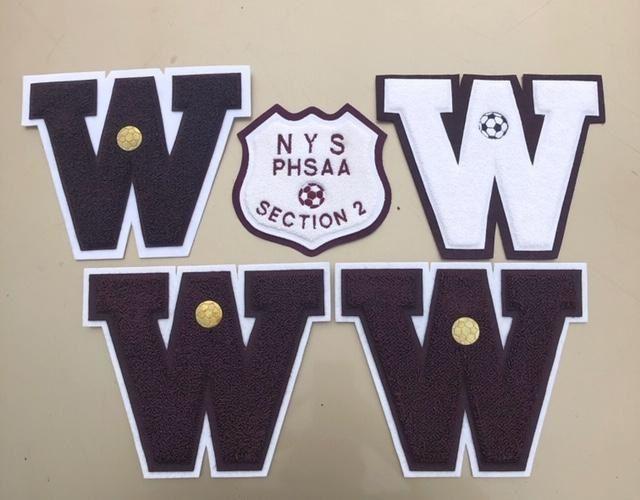 2001 Whitehall girls soccer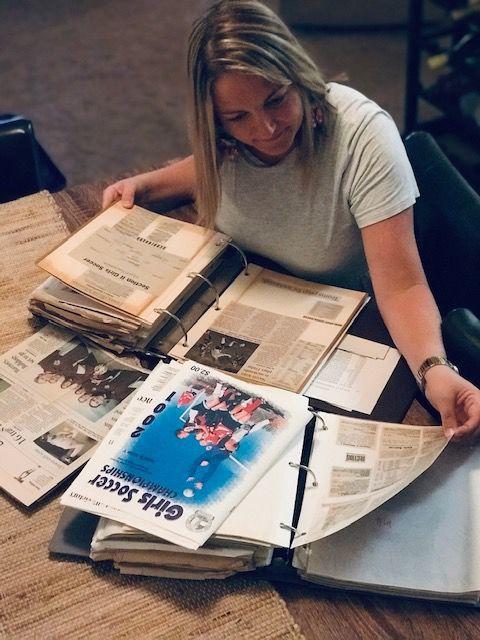 2001 Whitehall girls soccer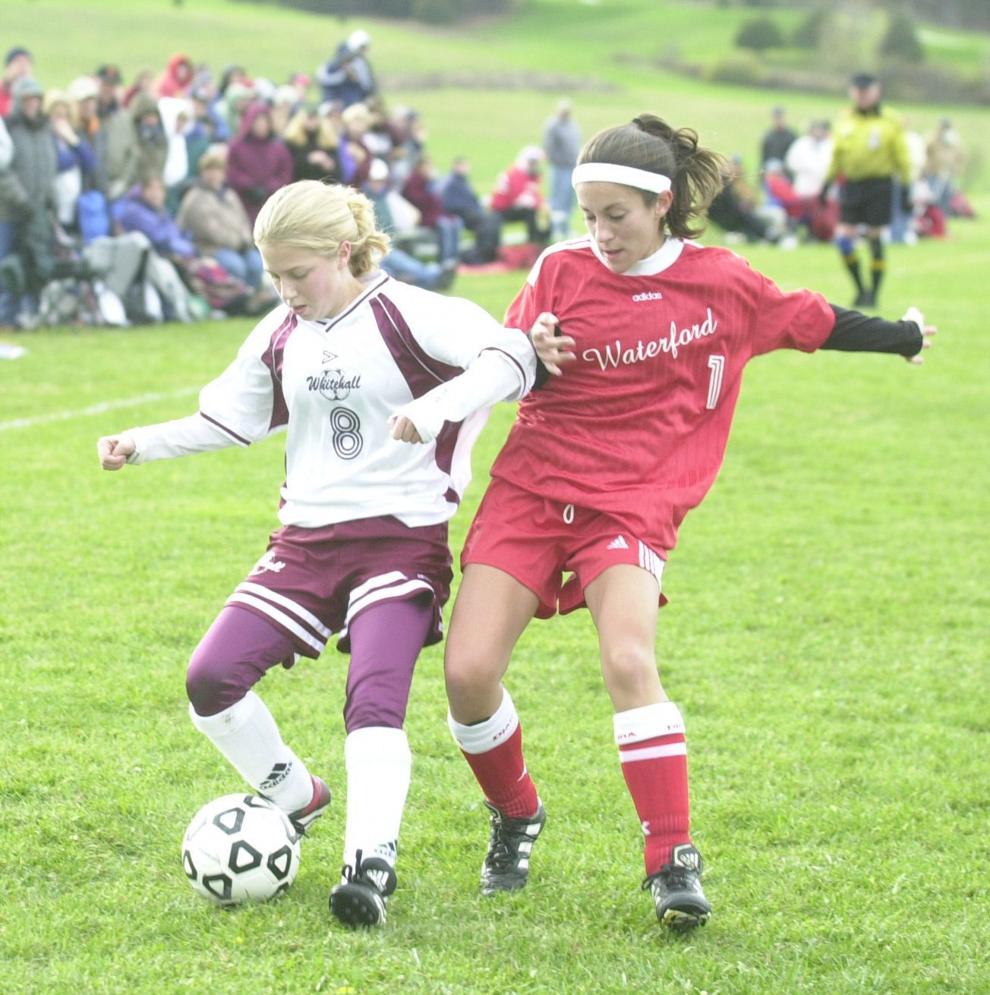 2001 Whitehall girls soccer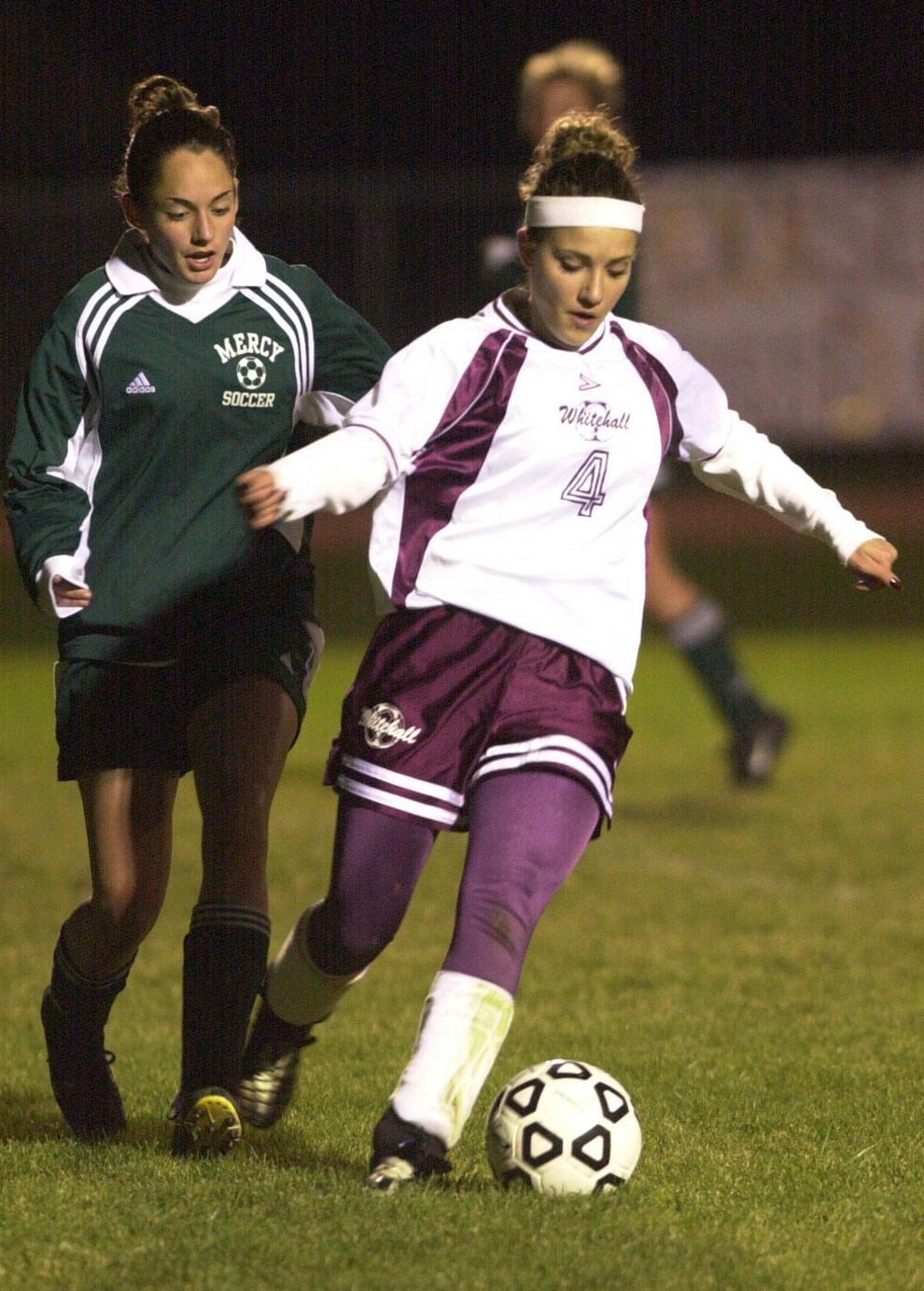 2001 Whitehall girls soccer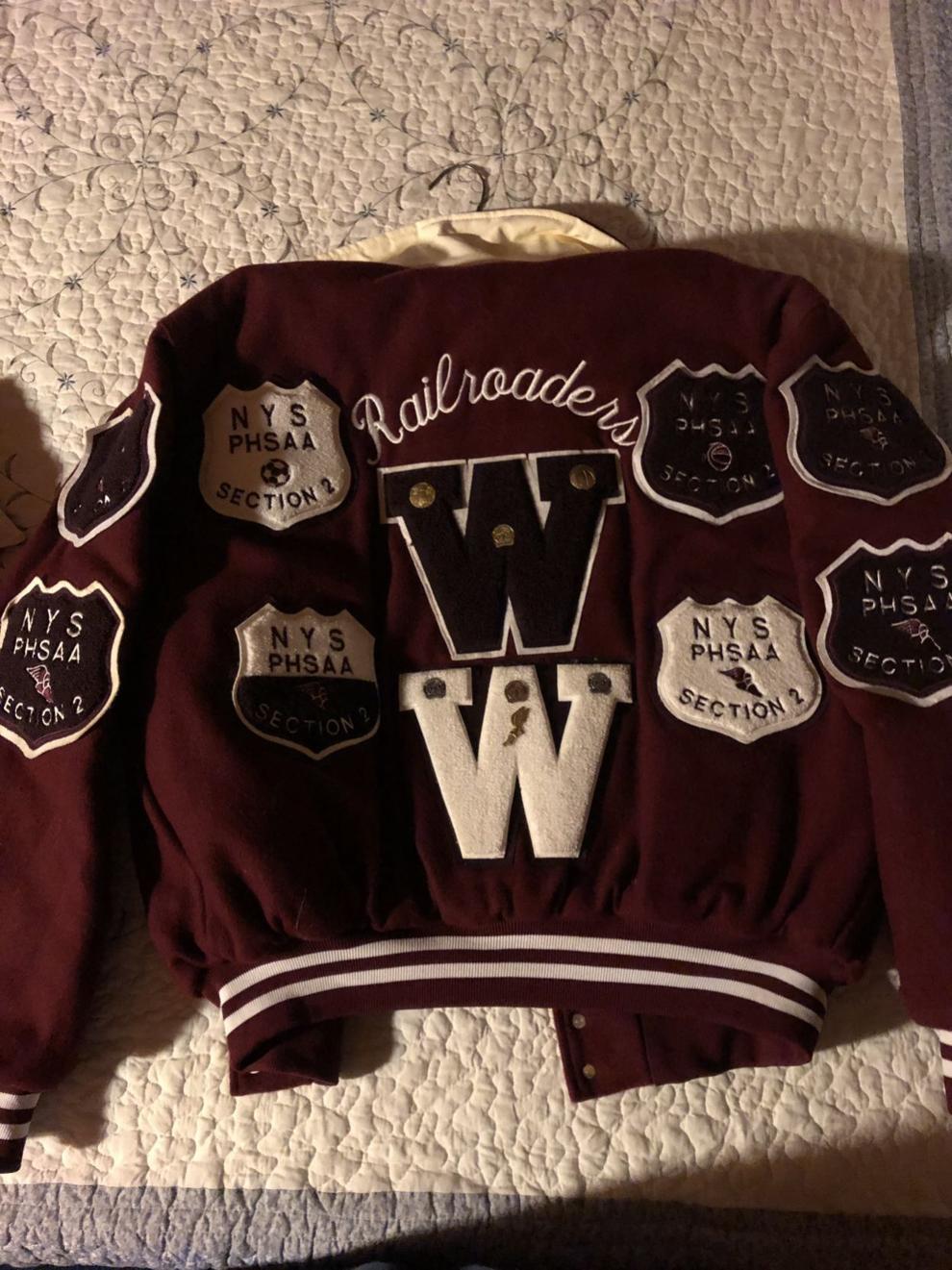 2001 Whitehall girls soccer

2001 Whitehall girls soccer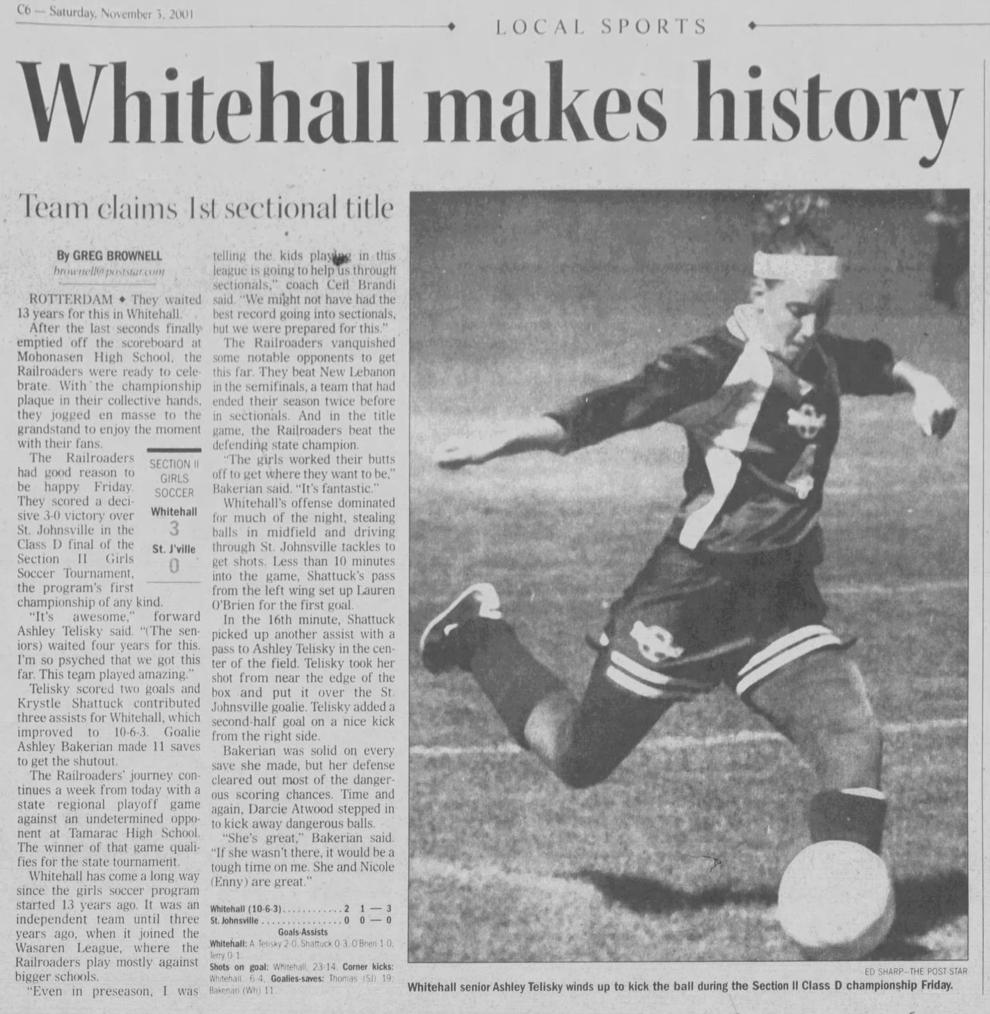 2001 Whitehall girls soccer
2001 Whitehall girls soccer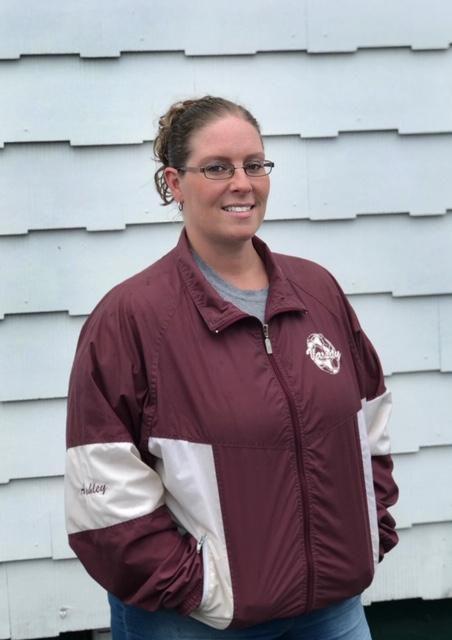 2001 Whitehall girls soccer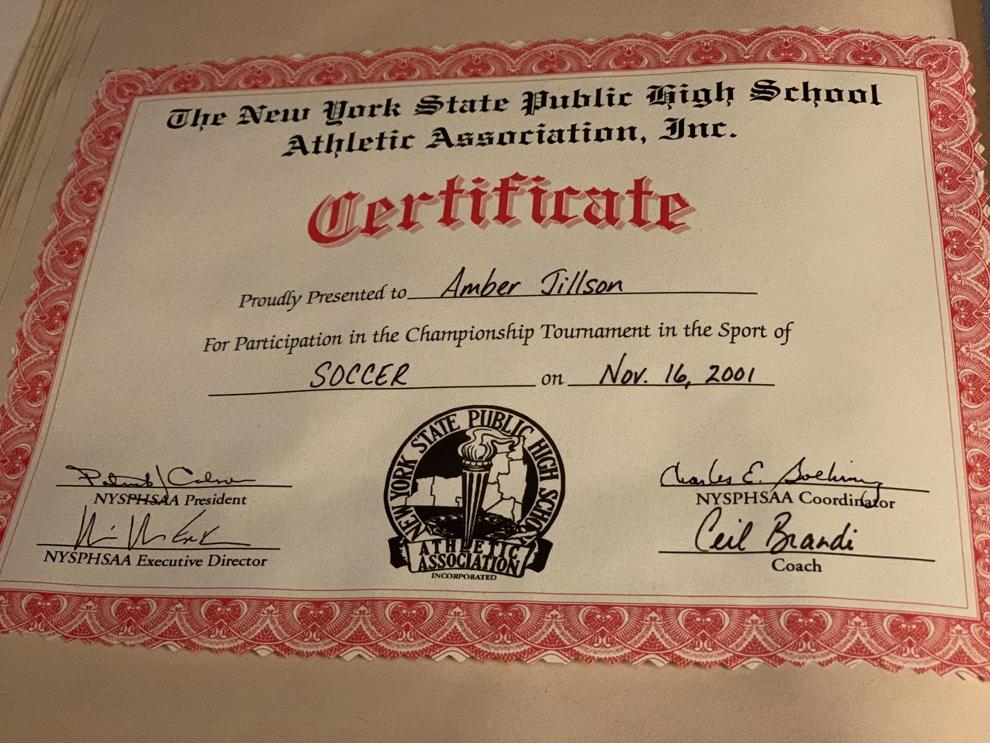 2001 Whitehall girls soccer
Staff writer Gretta Hochsprung contributed to this story. Follow Sports Editor Greg Brownell on Twitter: @glensfallsse.