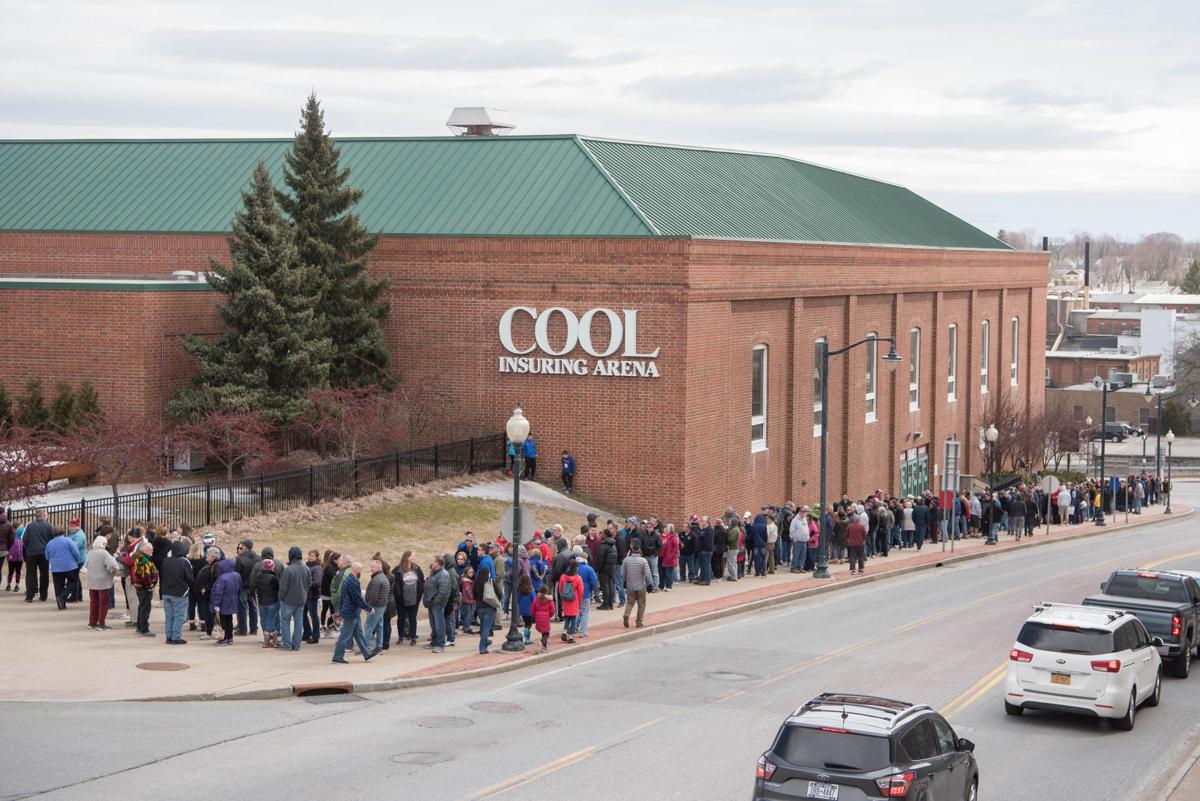 GLENS FALLS — The Cool Insuring Arena and Adirondack Thunder ECHL team were doing all right financially through February, but the ongoing coronavirus pandemic already has had bad effects.
Jeff Mead, the general manager for both the arena and Thunder, said he won't have final numbers until the fiscal year ends on June 30, but said they were a little ahead of last year.
"Revenues were up, primarily due to the corporate support from businesses around the area," Mead said.
The pandemic, however, caused the Thunder to lose four regular-season home games, including the "Pucks for Paws" night, which Mead said is always close to a sellout.
"Some teams had seven and eight home games left, so they really took a hit," Mead said.
Over 32 home games, the Thunder averaged 3,238 fans per game. That's down from last year, when they averaged 3,375 during a full regular season and two playoff games. This year's attendance put them fourth of six in the North Division. Maine and Brampton drew fewer fans than Adirondack.
Worcester and Brampton each had seven home games lost to the early cancellation of the season.
As for the arena, it lost the State Boys Basketball Tournament, a volleyball tournament and SUNY Adirondack's graduation due to the virus. A circus and the Rock of Ages-Def Leppard Tribute Band concert are looking for later dates than originally scheduled. For now, the first thing scheduled at the CIA is the Dr. Gators Medicine Show-Sandy's Clam Bar Reunion on May 16.
Mead said losing the State Boys Basketball Tournament was the biggest blow to the area.
"The arena does well, but the community does better than we do," he said.
The pandemic also forced Mead to lay off five members of the arena staff and five people from the hockey staff, which already was the smallest in the ECHL.
"It wasn't easy," Mead said. "We have a lot of hard-working, dedicated people, but unfortunately we're in the same boat as all the other businesses.
"Things are not great, but both (the team and arena) should come out of this OK," he added.
Follow Will Springstead on Twitter @WSpringsteadPSV.
Be the first to know
Get local news delivered to your inbox!