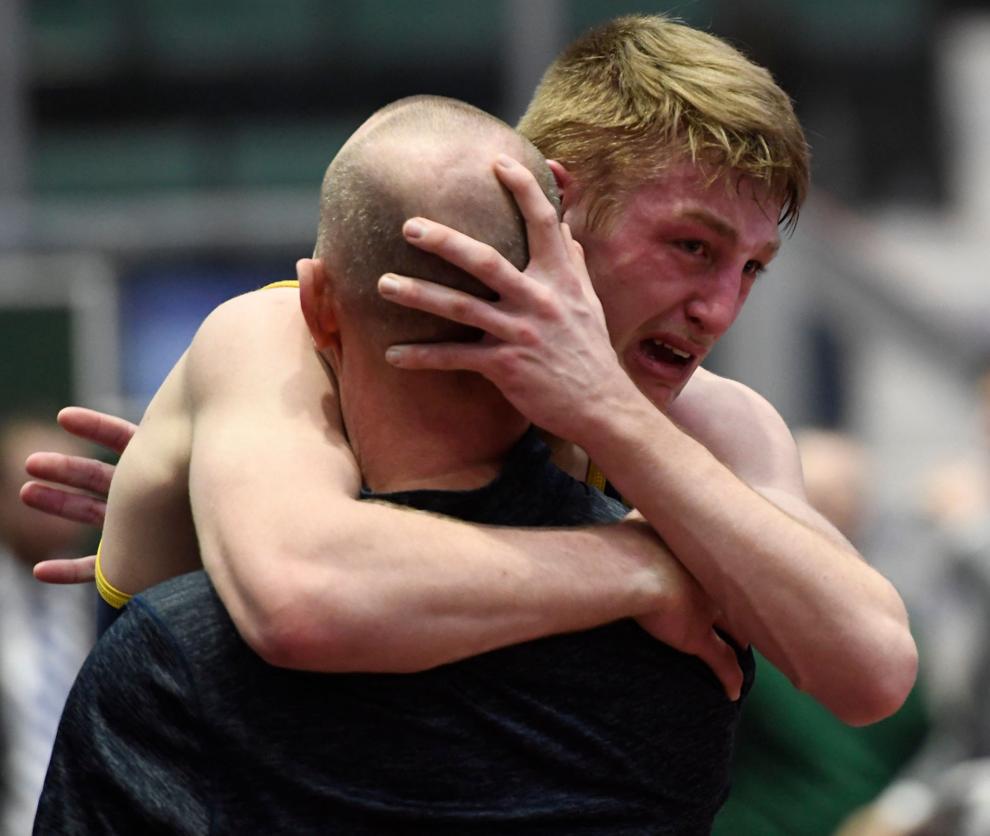 Hunter McKenna might never have wrestled at all in high school were it not for some miracles of modern medicine.
He might never have wrestled in his senior year if it weren't for a phone call from a former teammate around Christmas time, inviting him to Tennessee for the opportunity.
McKenna, Warrensburg's all-time leader in career victories, was diagnosed at age 12 with juvenile arthritis, a rheumatic disease that causes inflammation in the joints. In McKenna's case, it could have been severely debilitating.
"I always thought it was an older person disease," he said. "At 12 years old, it's weird to tell somebody that you have arthritis. At 18, it's still weird. I have the body of a 60-year-old.
"I wouldn't be able to walk, I'd be wheeling myself around," added McKenna, who plans to wrestle at Division III Augsburg University in Minneapolis next year. "Wrestling keeps me moving, it helps me a lot keeping me loose."
"It affects every joint in his body except his jaw," said Scott McKenna, Hunter's father and a longtime assistant wrestling coach with Mark Trapasso at Warrensburg.
McKenna's wrestling career had appeared all but over in December, as the state delayed the start of "high-risk" winter sports, including wrestling and basketball. Time appeared to be running out for wrestlers in New York state.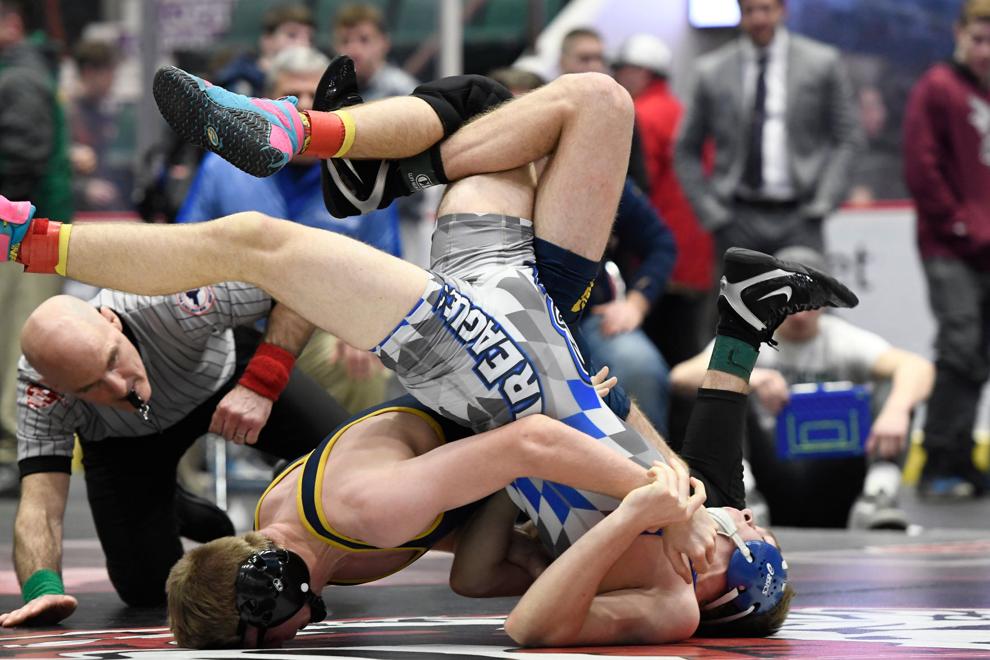 "I had posted something on Instagram saying how I didn't think wrestling was going to happen," said Hunter McKenna, a Section II champ and Most Outstanding Wrestler in the small schools last year. "At the time, I didn't see myself wrestling my senior year. It wasn't looking good."
Then came the phone call from former Warrensburg teammate Dylan Winchell, who had moved in with his aunt and uncle in Newport, Tennessee, over the summer to play football and wrestle at Cocke County High School.
Tennessee, like many other states, was far more open than New York during the pandemic. While New York had shut down "high-risk" sports and enforced mask-wearing and social distancing, other states continued to play sports like football and wrestling through the pandemic.
"I was sitting home in December, during Christmas break, and I get a call from Dylan Winchell," McKenna said. "He calls me up and says, 'We're looking for a 152-pounder. If you're interested, we've got a spot for you.'"
The opportunity to wrestle his senior season was too good to pass up — despite the fact that he would have to move 860-odd miles and 13 hours from home.
First he had to talk his parents into it.
"At first, it was a no-brainer, but when I told my family what I wanted to do, I started feeling a little nervous," Hunter McKenna said. "It was hard getting in that car the next weekend."
"The last thing I wanted to do was bring my kid to Tennessee to wrestle," Scott McKenna said. "He's been a Warrensburg kid forever. I coached there for 20-plus years. But I knew he would kick himself if he didn't do it."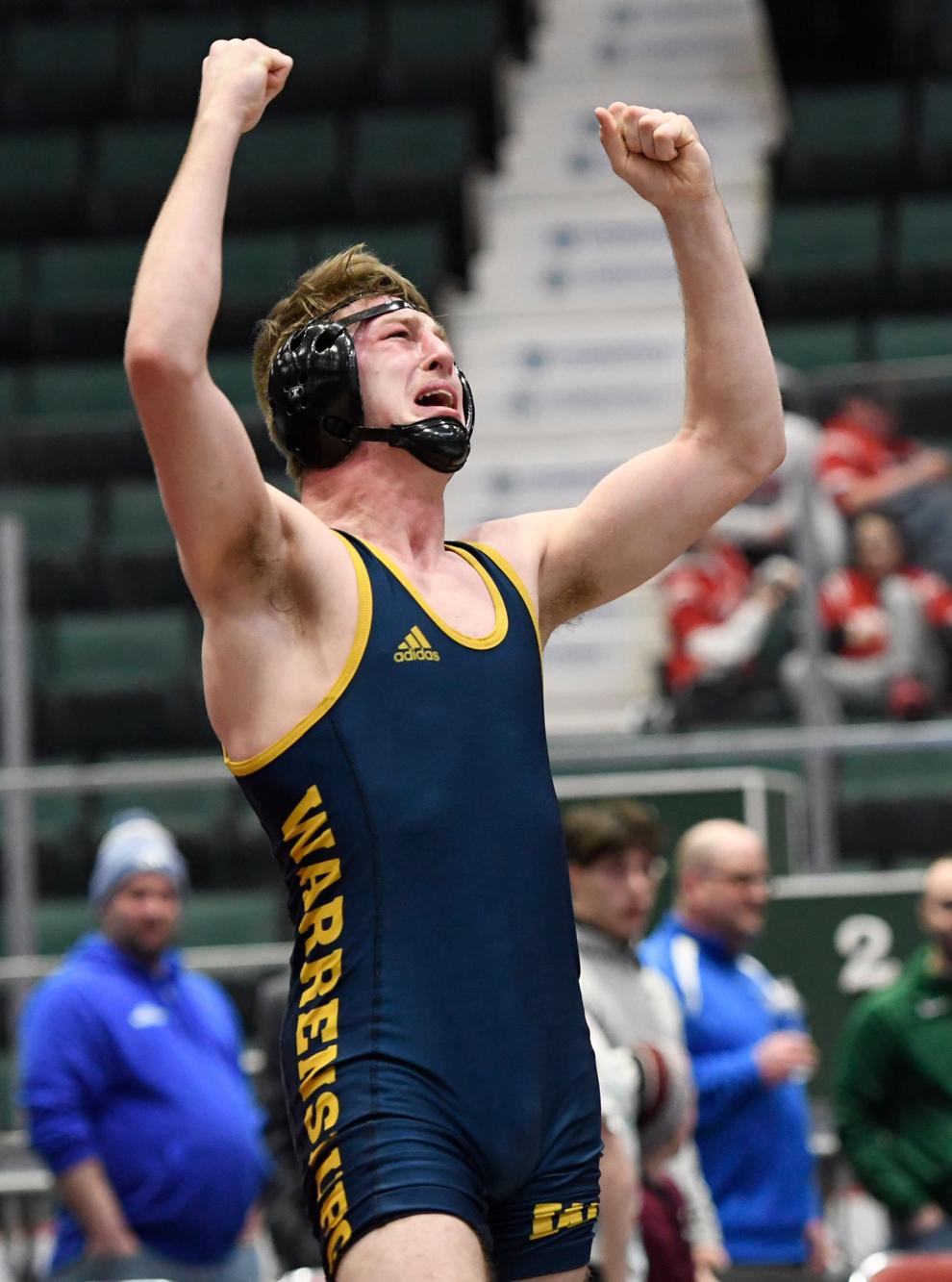 So at the beginning of the new year, the McKennas brought their oldest boy down to Tennessee for the final two months of high school wrestling season.
McKenna and Winchell were not the only area athletes to leave New York to pursue opportunities in less-restrictive states. Queensbury's Dylan Erickson moved to Texas to play football. Corinth's Devlin Blanchard moved to Colorado to wrestle.
"When I said I was moving out of state to wrestle, I got quite a few text messages saying they did the same thing," Hunter McKenna said.
"Every school we talked to about wrestling — the top three were Springfield, Norwich and Augsburg — said, 'If you have the opportunity, do it,'" Scott McKenna said.
In Tennessee, Hunter McKenna said athletes did not have to wear masks and masks were optional even for fans.
"No masks, full spectators, everything looked normal, like nothing's going on," he said.
Already Warrensburg's record-holder with 173 career wins, McKenna went 19-4 in Tennessee in January and February, and qualified for the state Class AAA meet at 152 pounds, where he knocked off the third seed before losing in the quarterfinals. Winchell also made the state meet, at 126.
The best part about the state meet was having his parents coming down to watch him — and his father coaching him from the corner.
"That was awesome," said Hunter McKenna, who is playing baseball this spring. "He's been in my corner since I was 4 years old.
"I had two months of wrestling, but it was great," he added. "There was a sense of normalcy. I was blessed to have a season."
The fact that he's able to wrestle at all is a triumph of medicine.
A wrestler since he was old enough to be on the mat, McKenna remembers coming home one day when he was 12 with what he thought was a tweaked ankle.
"But it went on for a few days, then it was my other ankle and my knees," he said. "A few days later, I fell out of bed and I couldn't move. I called out to my dad. It was a really scary situation."
Scott McKenna had to carry his son into the emergency room. Then it was on to Burlington for further analysis — and a diagnosis of juvenile arthritis.
His doctors found the right combination of drugs to keep his joints limber and functioning.
"I was in a lot of pain for a few weeks. It was weird and scary," Hunter McKenna said. "I've been on a few drugs for it. I used to go to Albany for 3 1/2 hours with an IV once a month. Then I got approved to do it at Glens Falls Hospital.
"Now I do a weekly injection myself and I live my life," he added.
After consulting with his doctors last summer, McKenna tried an experiment by going off his meds.
"About a month in, I was back to square one," he said. "That next day, we went right back to Albany. I got prednisone to get to walk, and the next day I was at Glens Falls for an IV."
McKenna said he loosens up throughout the course of the day, just keeping himself moving.
"In the mornings I'm a little stiff, I can't squeeze my hand to grab a pencil," he said. "By the end of the night, I can squeeze a pencil. I'm not like a normal teen where I can run a mile and feel fine. I've got to take my breaks."
Last month, McKenna committed to Augsburg, a small college in Minneapolis with one of the best Division III wrestling programs in the country. He's planning to major in business.
"I miss my parents but it certainly was a good experience to come down to Tennessee," he said. "It gets me ready for college, being away from home."
Although he will graduate from high school in Tennessee, McKenna plans to be back in town to watch his former teammates graduate in June.
"I grew up with them — they're my best friends," he said. "All of the stuff we did in the wrestling room, all of the bonding that we had — it was one heck of a time. We wrestled every weekend, we worked for that high school level, and when we got there, we rocked it out of the park."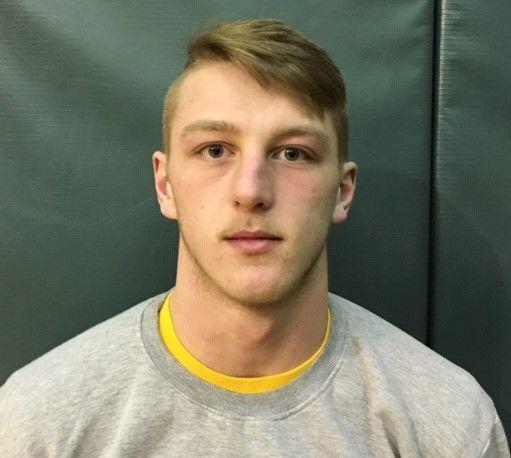 Follow Pete Tobey on Twitter @PTobeyPSVarsity.