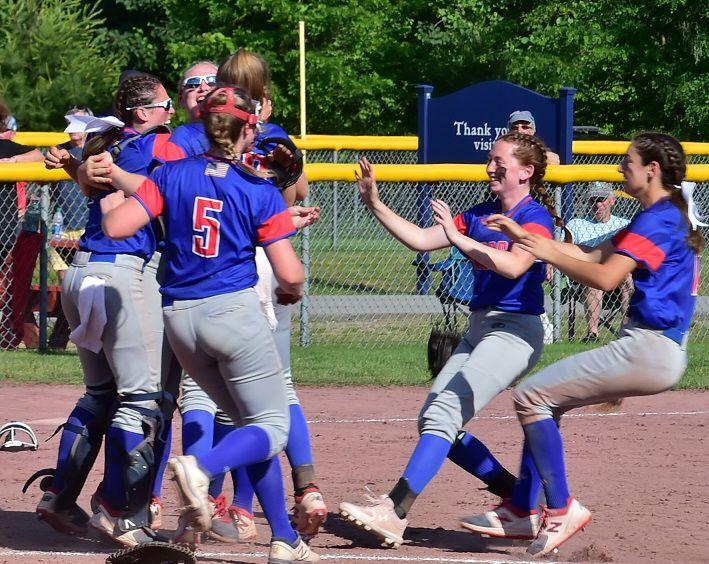 MOREAU — First pitch, strike.
Second pitch, another strike.
Third pitch, top shelf, a swing and a miss. Strike three, and the rush was on.
First, catcher Deme Kellogg charged out to hug pitcher Hannah Breen, then the rest of the South Glens Falls softball team joined them in a joyful, laughing mob.
The undefeated Bulldogs (16-0) are back on top in Section II.
Breen hurled a three-hit shutout with 11 strikeouts and one walk Saturday in a 5-0 Class A championship victory over Amsterdam at Moreau Rec. It was South High's first Section II title since 2012, and the 17th overall.
"It feels amazing. This was our goal all year, to be champions," said Breen, who retired 19 of the last 20 batters she faced. "Especially because we missed out on last year (because of the pandemic). That was our goal last year and our goal this year, and I'm so happy for this group because that's what we worked so hard for."
"It was devastating losing our season (in 2020), but coming back this year and winning this was so amazing," said Kellogg, one of four seniors — along with Breen, Courtney Robarge and Christine Mallette — who played on the 2019 South High team that was runner-up to Ballston Spa for the Class A title.
Breen gave up two first-inning singles — the first a line drive off her glove — but that only seemed to make her more determined. She struck out the side in the second inning, and allowed only a walk and a base hit — which was scrubbed when Kellogg threw the runner out attempting to steal — for the rest of the game.
"She was in the zone — she wasn't really talking today, she was getting herself ready," longtime South High coach Laurie Ciuffetelli said. "We did a nice job on defense. We had to shuffle around this year — we basically lost our whole infield two years ago, so the whole infield was new."
"I knew they were going to come out swinging, we played them before," said Breen, who will play softball at the College of Saint Rose next year. "I just had to keep my game and throw it where I knew — if they hit it — my defense was going to pick it up."
The Bulldogs also backed Breen up with their bats and aggressive baserunning, collecting eight hits and five stolen bases.
After Breen reached on an error in the second inning, courtesy runner Jade Maille stole second, then third and scored South High's first run on an overthrow to third.
The Bulldogs broke the game open in the third. Kellogg led off with a double to deep left field and scored on Molly Rafferty's RBI single. Emma Martens followed with an RBI double to the center-field fence, and she scored on fielder's choice groundout by Robarge.
"We were just staying consistent, we had our momentum and it pushed us through," said Rafferty, a senior who went 3 for 3 with two RBIs to lead South High's bats.
It was all the runs the Bulldogs needed with Breen bearing down.
"If you can at least get up a couple runs when you have a really good pitcher, you know it's in the other team's head," Ciuffetelli said. "Hannah pitches tougher, too, when she's on top."
"She was her steady self, but her rise ball was working really good today, and everyone was really swinging at it, so we kept throwing it," Kellogg said.
Kellogg, who is headed to Buffalo State for softball next year, added that she and Breen have worked together on pitching and catching for "as long as I can remember."
"I've had good pitchers, too, and (Breen) is obviously in the top group, but she's such an independent worker," Ciuffetelli said. "If we're not practicing, she and Deme are going somewhere to practice on a weekend. The two of them have put in a lot of extra time to make sure the pitching was there."
Five softball teammates — Hannah and Haley Breen, Rafferty, Maille and Robarge — also played on South High's unbeaten girls basketball team this year, going 12-0 in the pandemic-delayed winter season.
Like all other sports this school year, there is no state tournament to advance to, no more titles to pursue.
Watching her players celebrating on the field, Ciuffetelli said, "It's a shame (the postseason) doesn't go any farther, but they got to end on a win. When you go to states, only one team ends on a win."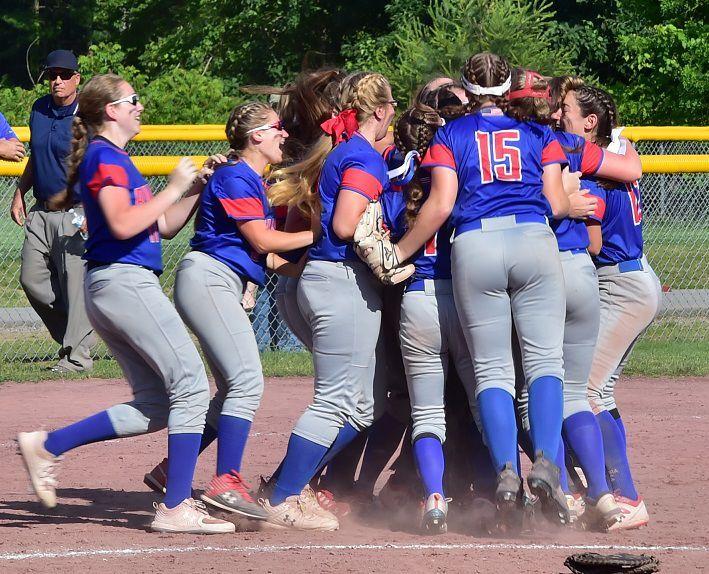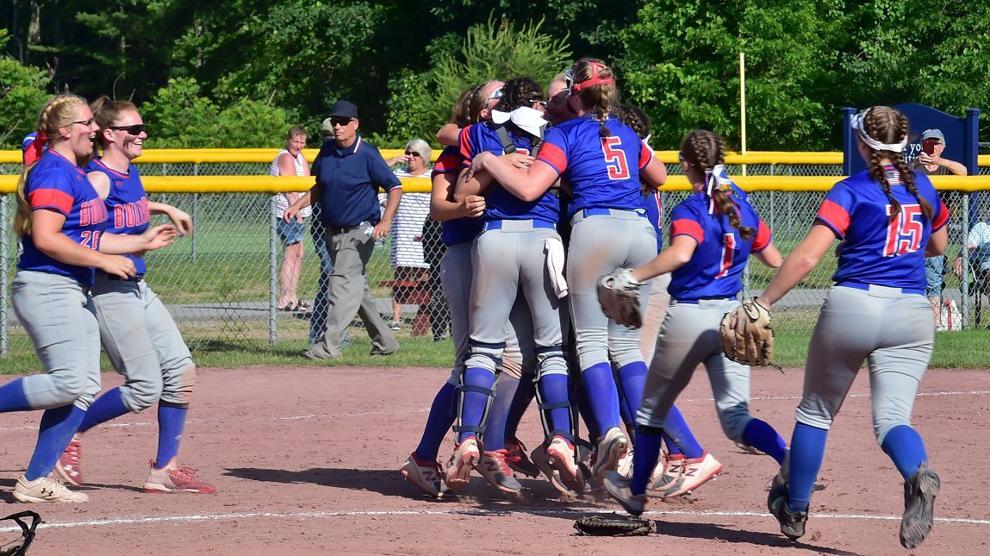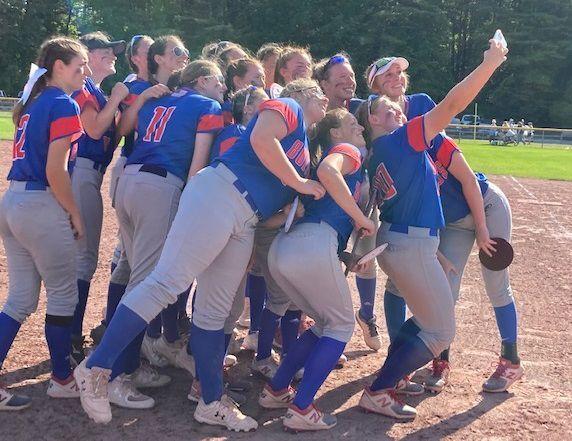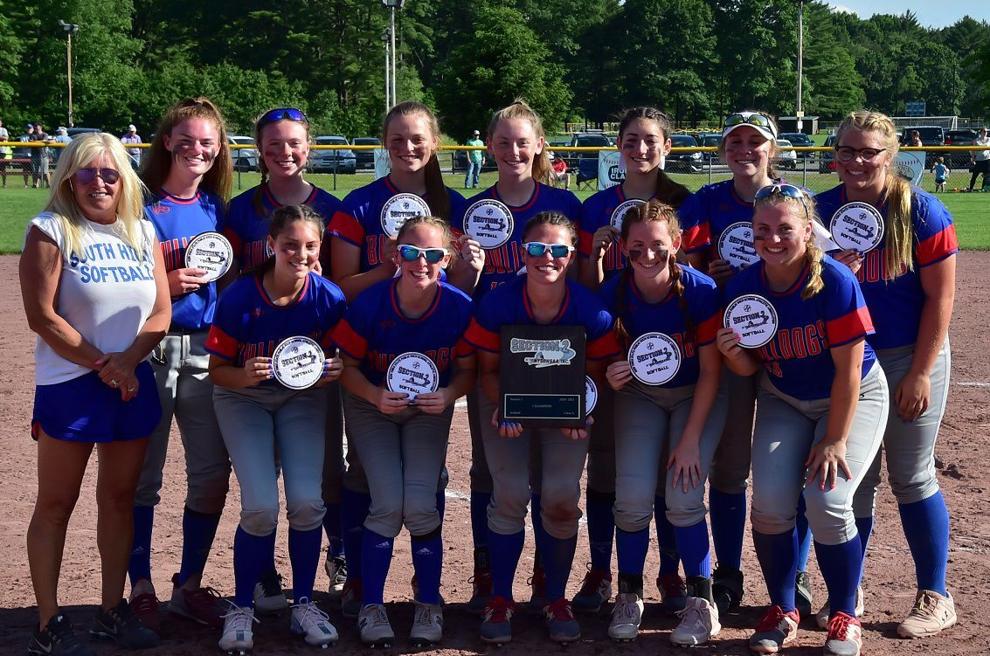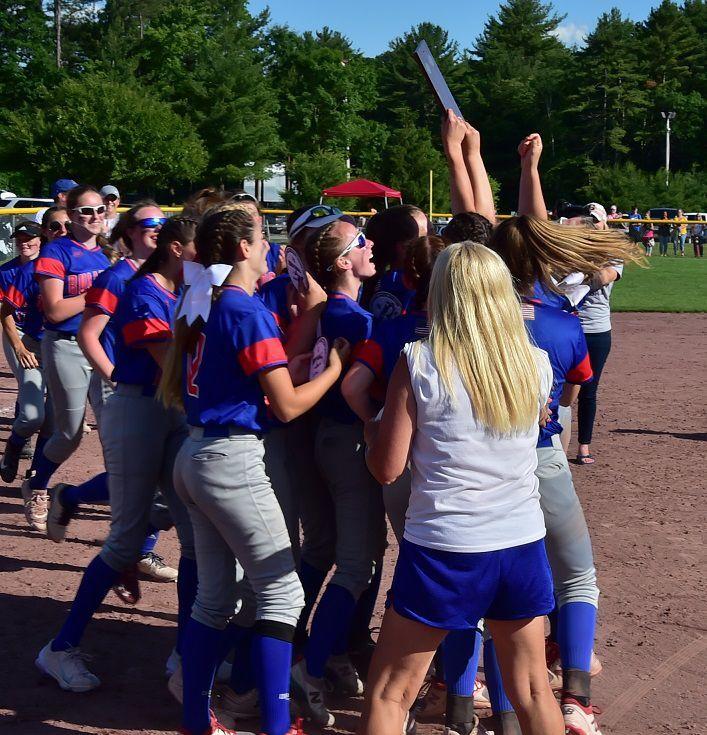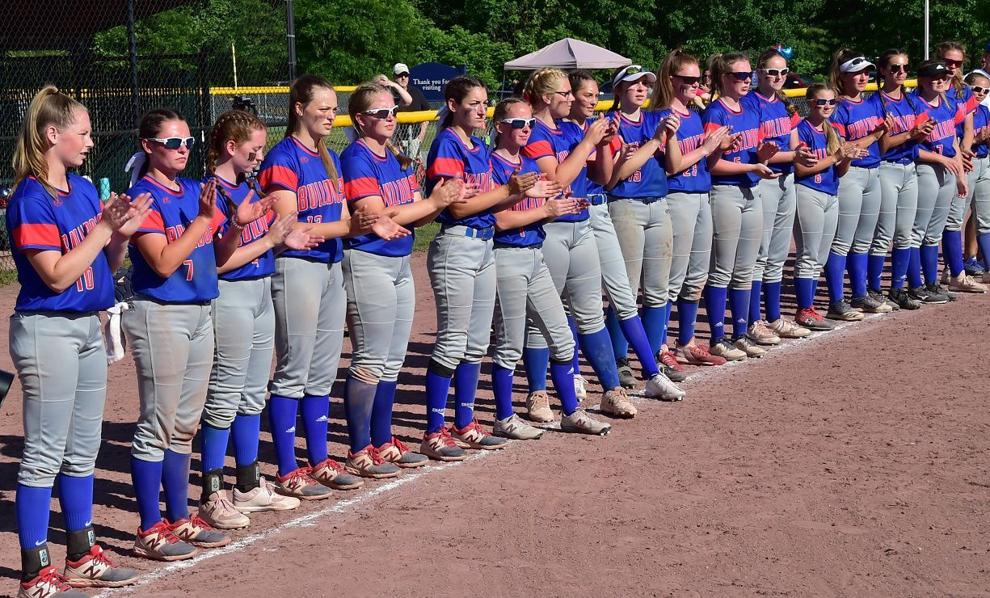 Follow Pete Tobey on Twitter @PTobeyPSVarsity.