COLONIE — When Fort Ann plays in a section final, the Cardinals boys soccer team is playing against more than just their opponents.
That is no disrespect to St. Johnsville on Tuesday night or the eight teams that came before them, but playing in nine consecutive title games brings an inherent pressure only kids from Fort Ann can understand.
When this Cardinals' streak started, most the current Fort Ann players were ballboys on those teams.
As coach Rich McCabe said, no senior class wants to be the one that loses in a section final, because none of the Cardinals know anything other than winning in big spots.
Such titanic pressure started showing its effects late Tuesday afternoon when Fort Ann trailed St. Johnsville by one goal late in the second half. With under a minute to play, senior captain Brendan Wright had a tap-in shot to tie, but sailed the ball and dropped to his knees in dismay.
A play he routinely buries got away.
Yet the Cardinals earned a penalty kick with 30 seconds remaining and fellow senior Sawyer Lunt stepped up to shoot.
With the pressure of nearly a decade's worth of history riding on his foot, Lunt scored, tying the game at one.
Momentum has never swung faster in McCabe's 30-plus year career. Fort Ann eventually scored the golden-goal winner in overtime, off a rebound shot from junior Aidan Barnes, to beat St. Johnsville 2-1 in a Class D final of the Section II Boys Soccer Tournament at Colonie High School.
You have free articles remaining.
"These guys have never lost a sectional game. They don't even know what it feels like," McCabe said. "I've lost a lot of them. I know what it feels like but these guys didn't quit today. And Barnes was in the right place at the right time."
The Cardinals advance to a state regional game on Saturday at Colonie High School against Mt. Academy (2 p.m.).
Playing in a ninth straight regional game nearly was not a reality. Though the Cardinals had plenty of chances, including two shots that bounced off crossbars, St. Johnsville scored with seven minutes to play and Fort Ann's hopes began to ebb.
Every time the Cardinals got close, a bounce would not go their way and scoring seemed impossible. But Fort Ann found a way to survive, allowing juniors on the team to dream about a possible 10th straight Section II title.
"Before I graduate, I'm just trying to get it to 10," Barnes said. "I got lucky and was just there. It was a great ball by Sawyer and the goalie bobbled it so I just put it in."
Playing in their senior seasons, captains Wright, Lunt and Luke Loso will never experience another soccer section title. But they'll never know the feeling of losing such a game either.
In overtime, Wright fed Lunt, whose shot was cleaned up by Barnes for the game-winner. When celebration erupted, Wright stood in disbelief.
With his hands in the air, he was not celebrating as much as he was appreciating the history he was now a part of, because he understood how close he was to losing it all.
"I was crying for him," Wright said of Lunt's game-tying penalty kick shot. "Us three grew up together and to win it like this is the sweetest thing ever. This one is by far the best one."
Boys soccer: Fort Ann vs. St. Johnsville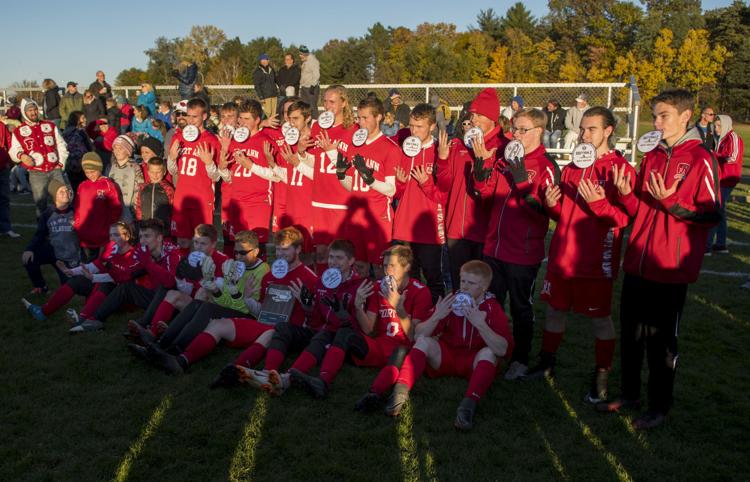 Boys soccer: Fort Ann vs. St. Johnsville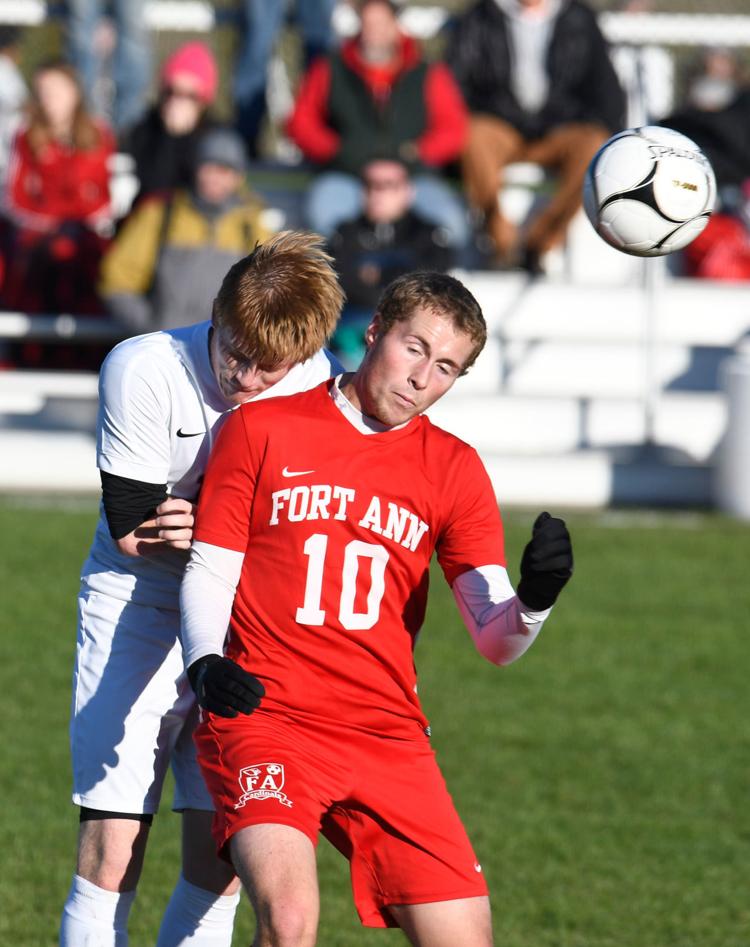 Boys soccer: Fort Ann vs. St. Johnsville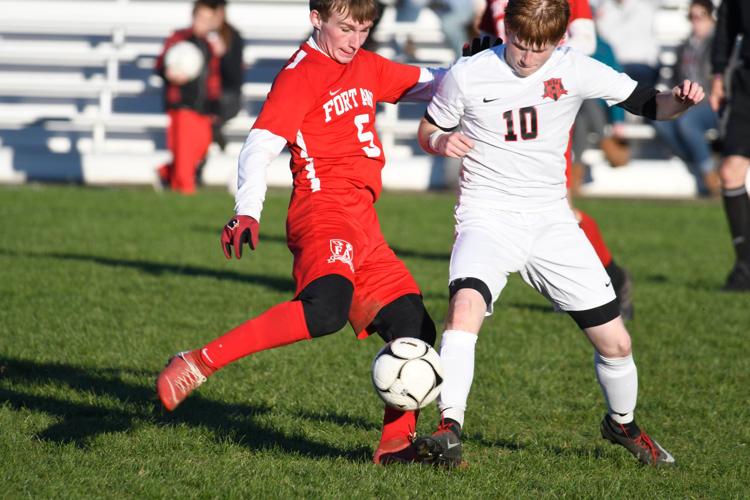 Boys soccer: Fort Ann vs. St. Johnsville
Boys soccer: Fort Ann vs. St. Johnsville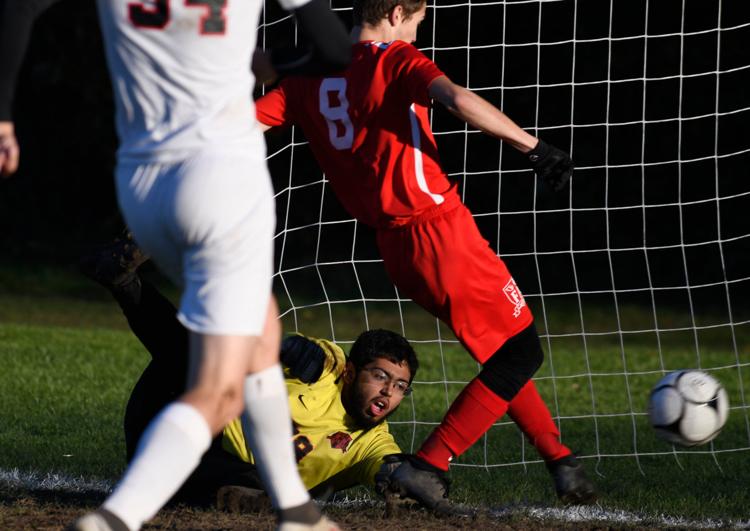 Boys soccer: Fort Ann vs. St. Johnsville
Boys soccer: Fort Ann vs. St. Johnsville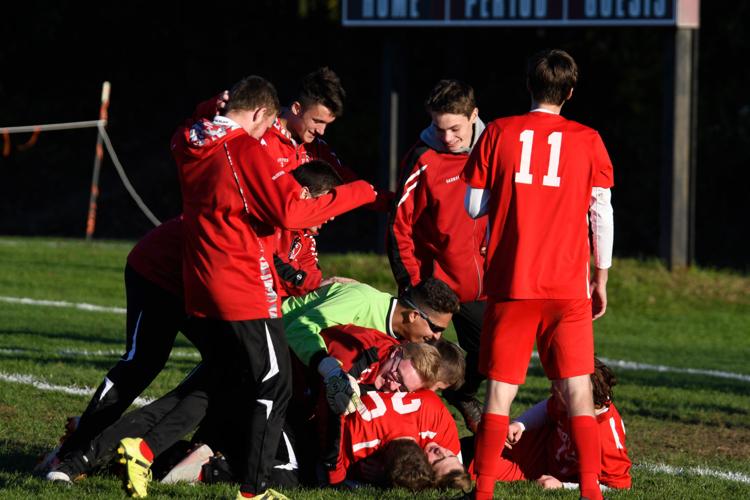 Boys soccer: Fort Ann vs. St. Johnsville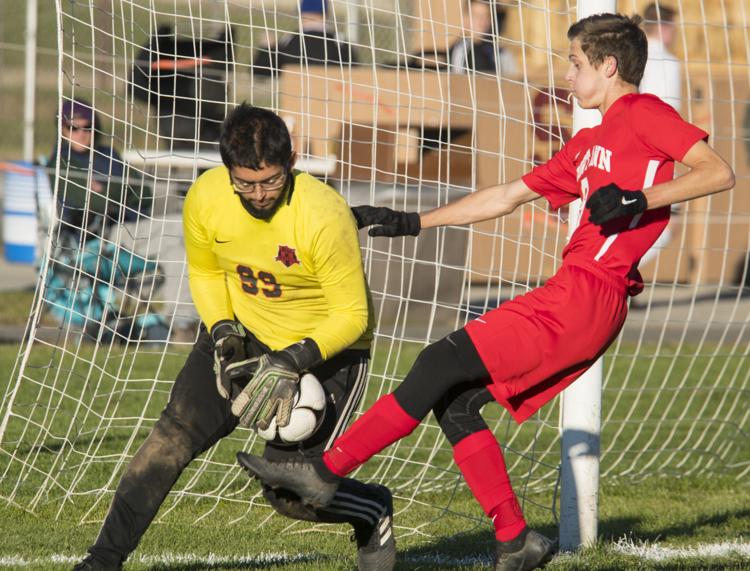 Boys soccer: Fort Ann vs. St. Johnsville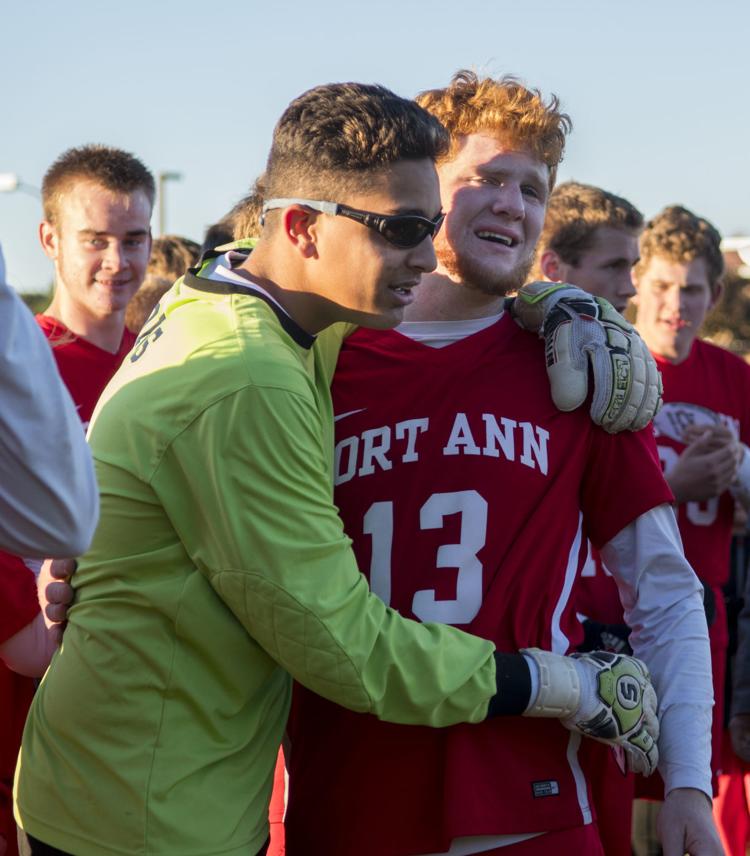 Boys soccer: Fort Ann vs. St. Johnsville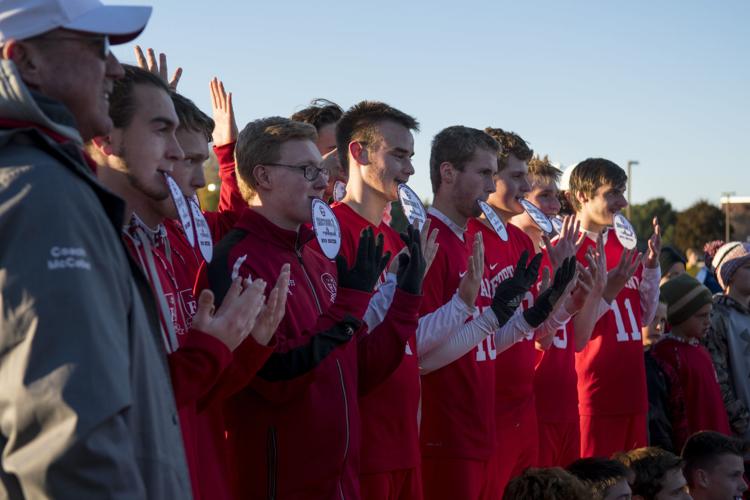 Fort Ann claims the plaque