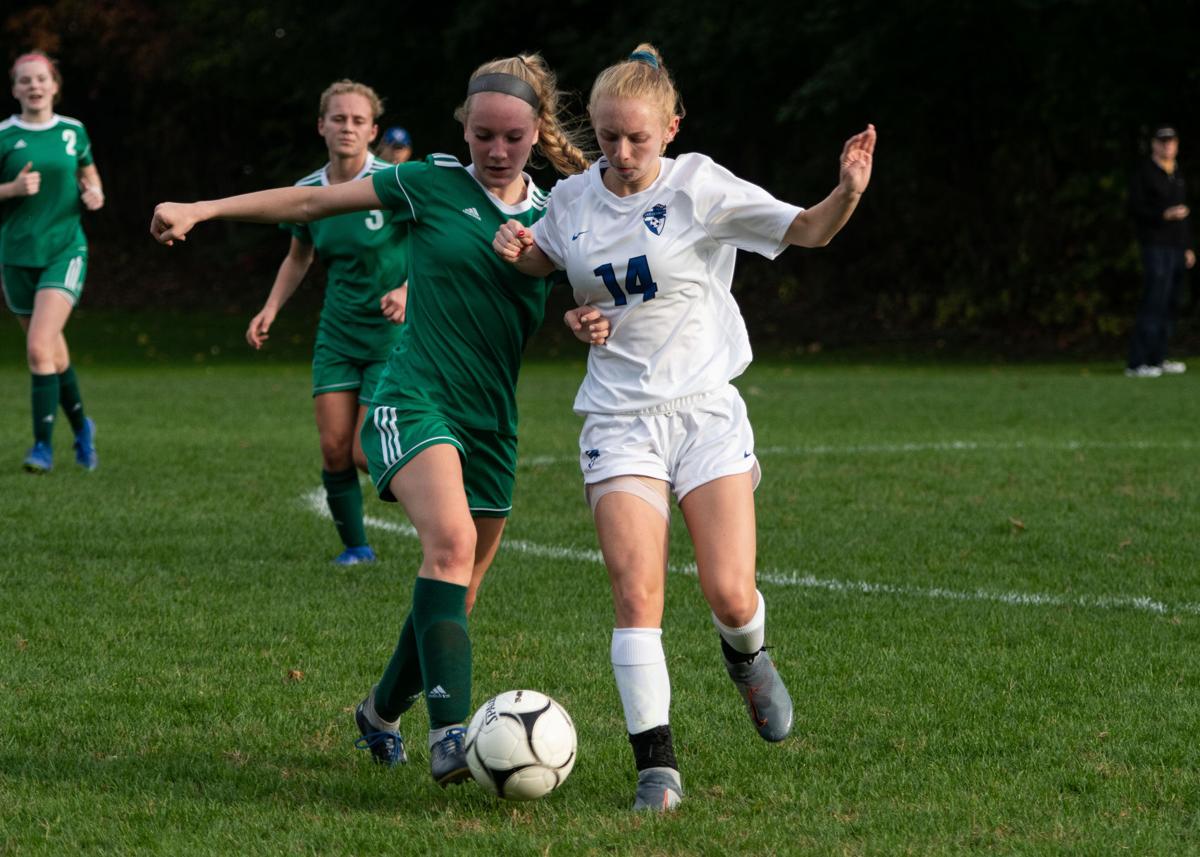 The Adirondack League has moved all of its fall sports to the spring, and the Foothills Council will play only low-risk sports during the fall.
Adirondack League schools voted 8-6 to move their fall sports to the "Fall II season," designated last week by the New York State Public High School Athletic Association as the window between March 1 and the first week of May.
The Foothills Council will allow varsity-only competition in cross country, golf and girls tennis, with practice beginning on Monday. Boys and girls soccer, field hockey and girls swimming were all moved to the Fall II season — joining football and volleyball, designated "high-risk" sports that were moved to early spring by NYSPHSAA last week.
The decisions were announced on Wednesday.
Because of continued concern over the coronavirus pandemic, there will be no spectators allowed at any Foothills event, and no junior varsity or modified competition this fall.
"It's not what everybody wanted, but it allows kids some opportunities within the protocols that have been set forth for us by the Department of Health and the governor's office," Glens Falls athletic director Chip Corlew said. "Our No. 1 priority is and always has been to get kids back academically, safely, first and foremost."
Local Foothills soccer coaches were not surprised by the decision. Schools are just reopening for in-person learning after being shuttered for most of the past six months amid the pandemic shutdown.
"It's disappointing, but not totally unexpected the way everything is right now," Queensbury boys soccer coach Pete Crotty said. "I feel for the kids — they lost their entire spring season, but at least there's an option to play. How that's all going to pan out at the end, we don't know, but at least there's an option."
Adirondack League president Daniel Ward said it was up to individual school districts if they wanted to forge ahead with an independent schedule in certain sports.
"But if they choose to play now, they're not allowed to play in Fall season II," said Ward, the Superintendent of Schools for Fort Edward.
Jason Humiston, the Fort Ann girls soccer coach and athletic director, said it was tough to tell his players the news Wednesday night.
"Our kids are completely devastated. They've been practicing on their own, getting ready to play this fall, and now they're let down again," said Humiston, whose own son plays soccer at Argyle. "Our coaching staff is devastated, too. We do it because we love kids and we love what we do. I see both sides of it, but it's very disappointing."
Foothills Council president Steve Nolan, the athletic director at Amsterdam, said it was unfortunate that the decisions about fall sports came so late.
"They should've been made earlier rather than at the 11th hour," Nolan said. "But I can't point fingers — no one's ever been through anything like this before. Everybody gave it an honest effort and we came up with something we hope will give kids the best experience possible."
The Foothills Council media release said every effort would be made to have league championships in each sport playing this fall. It outlined several rules and protocols for play, including roster limits of 10 for cross country and golf teams, and 20 for girls tennis.
The teams were kept small for a reason, Corlew said.
"We set the numbers so you can manage it for contact tracing if there are cases," he said. "And for maintaining 6 feet (social distance), we chose sports that allow that to happen."
Among the health and safety protocols: masks are required for all participants and personnel, unless an athlete is medically unable to wear one; students must supply their own water and supplies; when not competing, athletes must maintain 6 feet of social distance; no handshakes or fist bumps; and coaches/personnel must clean and disinfect frequently touched surfaces and equipment. If a school is closed for in-person education because of an increase in coronavirus cases, school-sponsored sports activities would also be suspended.
On Monday, the Wasaren League said it would move all fall sports until the Fall II season. The Suburban Council said it planned to go ahead with fall sports, but that not every school would play every sport. Ballston Spa announced Wednesday that it would move soccer and field hockey to the early spring, but go forward with the others, including girls swimming.
South Glens Falls girls soccer coach Steve Philo said the weather, which is often still wintry in early March, will be a huge factor in the Fall II season.
"We can have a March where it's pretty mild, or we can have one of those late snowstorms and not get on a field until April," Philo said. "If everyone had a turf field, it would be easier, but that's not the case for most schools up here.
"As long as we can give student-athletes every chance to get out and have a full season or a half-season or something in-between, that's what we're hoping for," he added.
"We all want all sports, but that's not the world we live in right now," Corlew said. "Hopefully, come March 1, things will be well and the numbers will continue in New York where we're able to offer the other sports."
Follow Pete Tobey on Twitter @PTobeyPSVarsity.