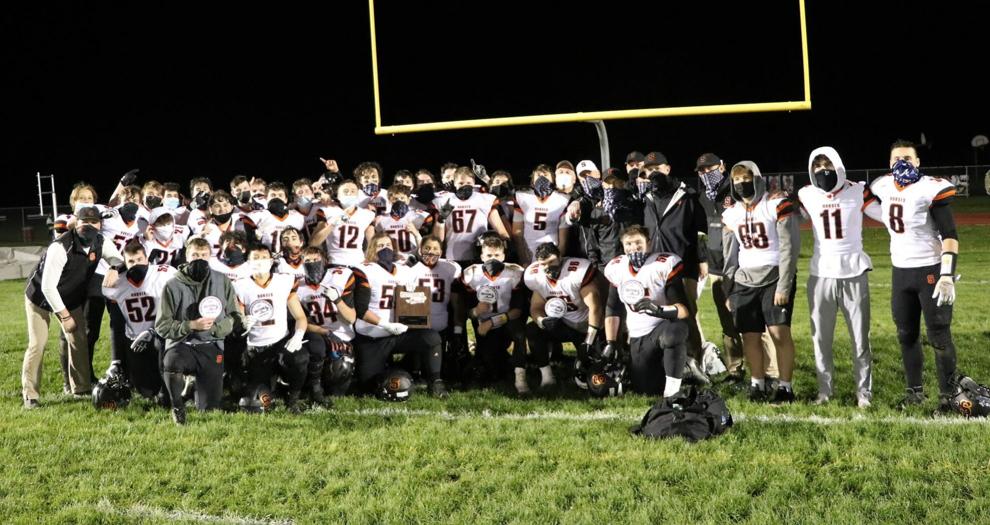 CLUMS CORNERS — Owen Sherman ran and passed for touchdowns Saturday night to lead Schuylerville to a 34-15 victory over Hoosick Falls-Tamarac for the Section II Class C football championship.
It was the second straight Section II title for the undefeated Black Horses (7-0), who won Class B in 2019 and reached the state title game. They dropped to Class C this season.
"We're ecstatic for our seniors to finish on a high note," Schuylerville head coach John Bowen said. "They're a very, very accomplished class with what they've been able to pull off the last two seasons. Two seasons in a row, we were the last team playing in the state."
Sherman ran 15 yards for a second-quarter score to put Schuylerville up 20-0 at halftime. He also hit Zach Bowen with a 15-yard scoring pass in the fourth. Sherman connected on seven of 15 passes for 121 yards.
Nick Abruscato opened the scoring for the Horses, jumping on a bad punt snap in the Wildcats' end zone. Jack Dwyer then scored on a 47-yard run for an early 14-0 lead.
Sam McGarrahan also scored for Schuylerville, on a 12-yard run in the third quarter for a 28-0 lead.
The Wildcats (6-1), in their first season as a merged team, got a 60-yard touchdown pass from Michael Dagostino to Dylan Baker and a 75-yard kickoff return by Josh Colegrove for another score.
"We knew they were going to be very tough, they had a great game plan," John Bowen said. "We were really pleased with the way we played defense. We started out a little tight on offense, but once we settled in, the boys played well."