QUEENSBURY — As collision courses go, it's hard to find fault with the Class A football schedule makers.
In Friday's regular-season finale, Queensbury and Burnt Hills — both 6-0 and ranked in the state — renew their Battle of the Spartans at 7 p.m. at Burnt Hills. At stake: the Class A Grasso title and two home playoff games, the reward for a division winner.
Playoff seedings will be officially announced on Sunday.
Friday's game is also a rematch of last year's Section II title game, won by Burnt Hills on a last-second touchdown, 27-20. Queensbury, ranked 11th in this week's state poll, is noticeably better this season, while fourth-ranked Burnt Hills remains its steady, playoff-caliber self.
"I think it's pretty evenly matched across the board," said Matt Crossman, Queensbury's second-year head coach. "Year in, year out, they're very disciplined — they're usually never out of position, mistakes are at a minimum and they're quick, their team speed is very good."
"Queensbury is a difficult team to play no matter what week of the season it is," Burnt Hills head coach Matt Shell said. "We have to be fundamentally sound and do all the little things right, because you can't get away with mistakes against an opponent like Queensbury, with the really physical and aggressive style they like to play."
Queensbury's usual ground-and-pound double-wing offense has shifted into overdrive this season. The team is averaging a whopping 56.7 points per game, reaching the 60s three times, including last week's 63-19 rout of South Glens Falls.
"Who would have thought that with the double wing?" Crossman said with a smile.
Despite missing one of its standout running backs — senior Brendan Scott dislocated his elbow against Glens Falls three weeks ago — Queensbury has not skipped a beat. Senior Liam O'Mara has scored 13 touchdowns this season, and is coming off a game in which he scored on a run, a pass and a punt return, and picked off two passes.
Quarterback Nate Angell threw three scoring passes against South High, adding an aerial dimension that Queensbury has not used much in recent years.
"(South High) had nine guys in the box, so we almost had to (throw it)," Crossman said. "It's nice to have the ability to do that, some receivers that can catch and obviously Nate's mobile enough to move around and get it to them."
None of that would be possible without the offensive line. Queensbury's starting unit — tackles Devin Hunt and Jeremiah Davis, rotating guards Sean Collins, Kellen Gannon and Benny Perez, and center Ryan Tubbs, along with ends Hunter Montgomery and Zaki Farah — jelled early in the season and have been on a roll.
"For the most part they're seniors across the board, they understand what they need to do and they take everything in stride," Crossman said.
Defensively, Queensbury has a very fast, aggressive, swarming style that has allowed 93 points this season.
Playing against the same six teams as Queensbury this season, Burnt Hills is averaging 46 points per game on offense and has allowed 53 points.
Coming off a 55-27 victory over Class B Glens Falls, Burnt Hills is powered by running backs Vincent Daviero (900 yards, 14 TDs) and D.J. Lashley, the latter of whom scored five touchdowns against the Indians. Senior quarterback Darien LaPietro is a three-year starter directing Burnt Hills' wing-T attack.
"For us, defensively, we can't get ourselves out of position," Crossman said. "Two of their scores last year in the sectional final was us (being) out of position. So it's one of those things where a pre-snap read is huge for us, making sure we have all of the chess pieces in place to make plays."
"It's Week 7 now — it's playoff time," Shell said. "That's the level you have to be playing at. We've got to be ready to take the next step and get ourselves to the point where we are a formidable opponent in the playoffs. ... Friday will tell us how far we've come."
CLASS D — Whitehall (3-0, 4-2) at Warrensburg (3-0, 5-1), 7 p.m.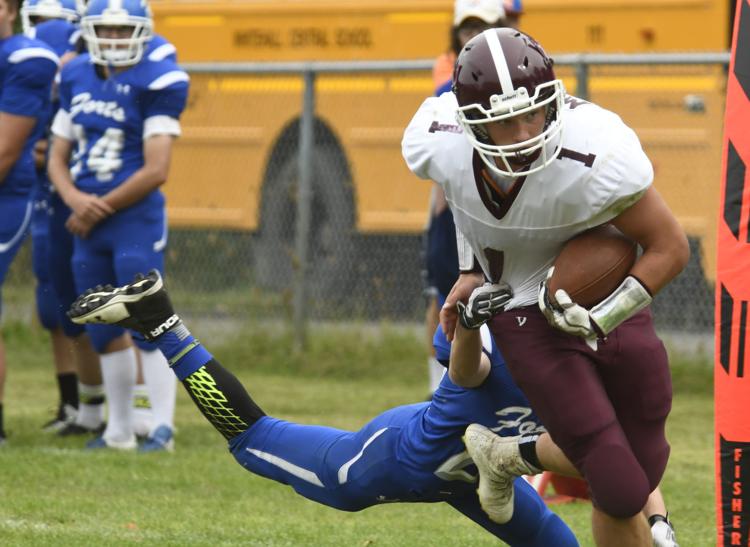 CLASS A — South Glens Falls (1-4, 1-5) at Ballston Spa (3-2, 3-3), 7 p.m.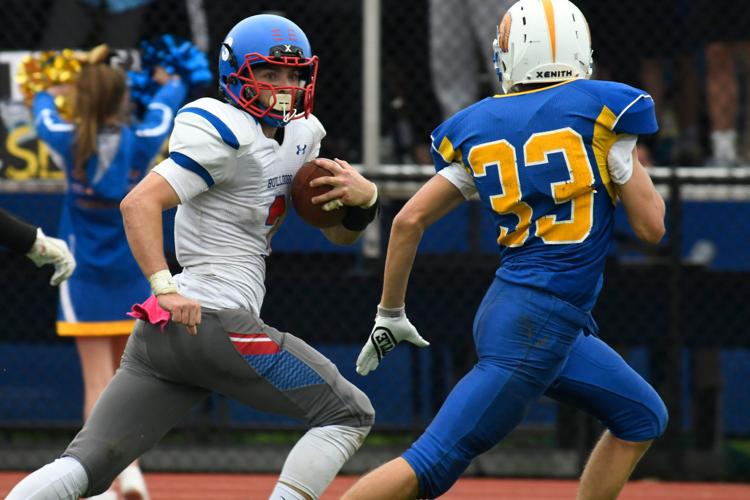 CLASS B — Glens Falls (3-0, 4-2) at Broadalbin-Perth (1-2, 3-2), 7 p.m.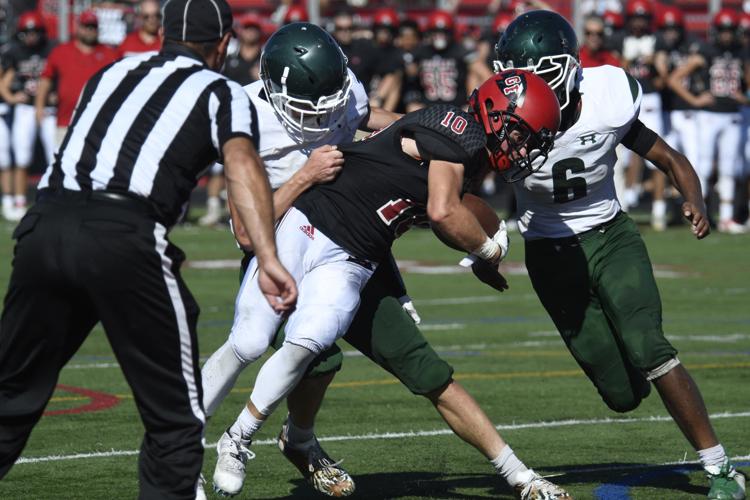 CLASS B — Johnstown (0-3, 2-4) at Schuylerville (2-1, 4-2), 7 p.m.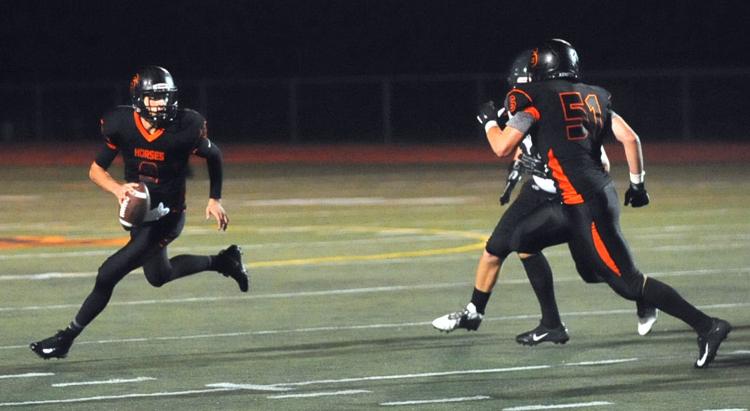 CLASS C — Cambridge-Salem (4-0, 6-0) at Greenwich (1-3, 1-5), 7 p.m.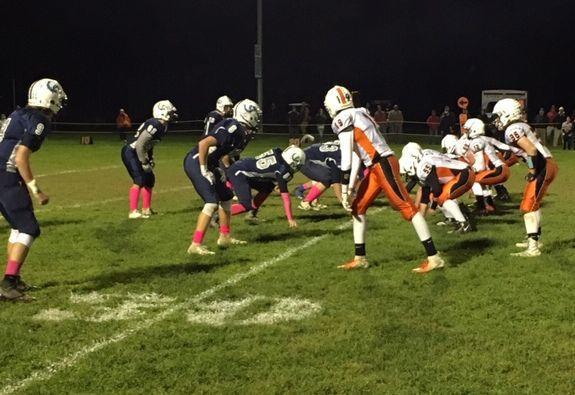 CLASS C — Corinth (0-4, 0-6) at Hoosick Falls (3-1, 5-1), 7 p.m.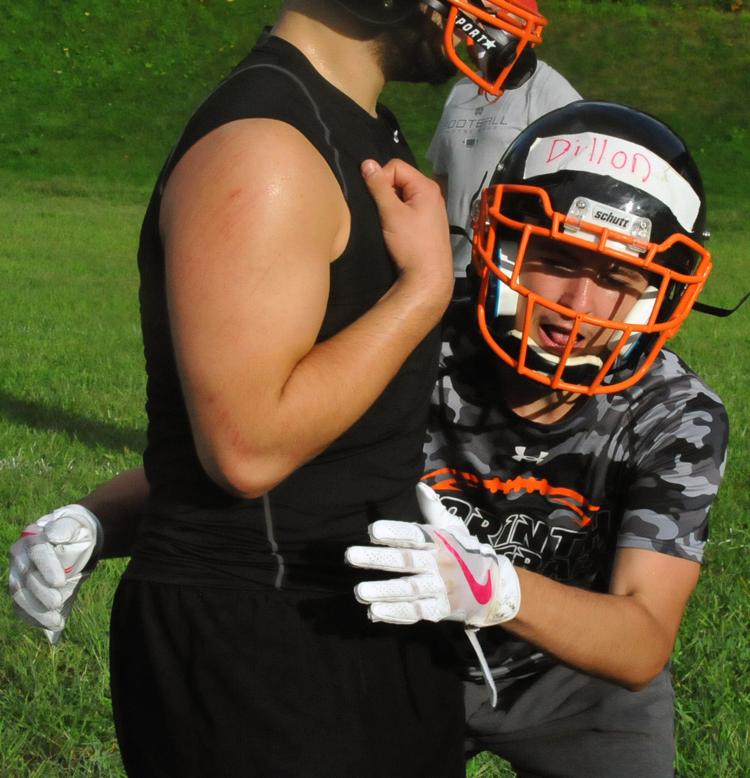 NON-LEAGUE — Hudson Falls (4-2) at Mohonasen (1-5), 7 p.m.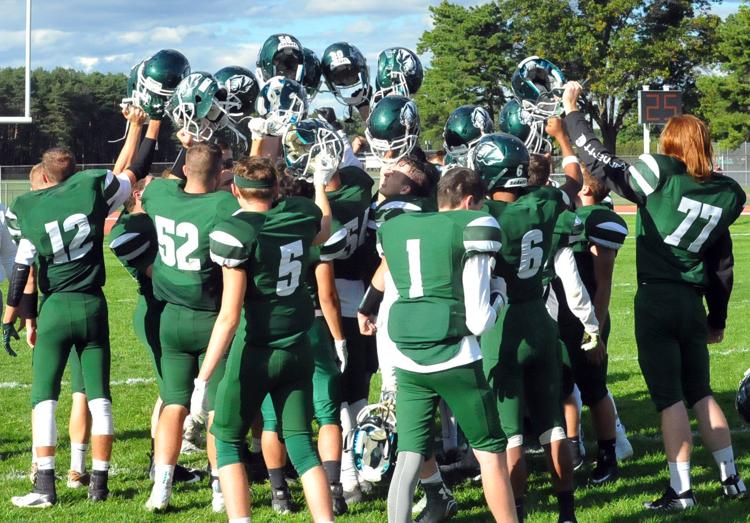 CLASS AA — Schenectady (1-5, 1-5) at Saratoga Springs (5-1, 5-1), 7 p.m.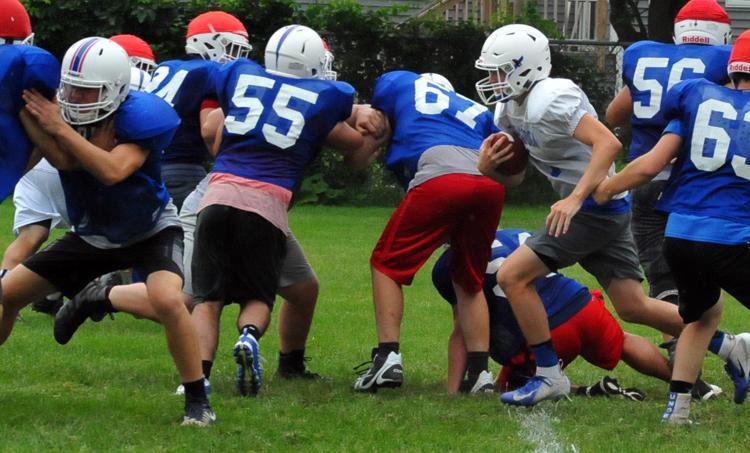 CHAMPLAIN VALLEY — Ticonderoga (1-5, 1-5) at AuSable Valley (0-6, 0-6), 7:30 p.m.