GLENS FALLS — For a few moments in the first quarter Saturday afternoon, Joseph Girard III was beating himself up.
At safety, he had given up a deep pass that led to a Schuylerville touchdown, then he was sacked a few moments later for a big loss back to the Black Horses' 25-yard line.
But being Girard, something special often happens on the football field.
On the next play, the Glens Falls senior quarterback broke loose for a sparkling touchdown run — darting left and sprinting all the way back to the right pylon — to give the Indians a 16-7 lead.
That got Glens Falls fired up on its way to a surprisingly one-sided 43-14 victory over Schuylerville in a season-opening Class B North showdown at Putt LaMay Memorial Field. It was a rematch of last year's Section II championship game, won by Glens Falls in overtime.
"I was just trying to make a play," said Girard, who accounted for all six of Glens Falls' touchdowns. "I got sacked the play before and I needed to make something happen, and it happened to be with my feet."
Girard ran for two first-quarter touchdowns and completed 10 of 14 passes for 278 yards and four touchdowns — two to slotback David Barclay — to lead the Indians.
"He's so dangerous the way he extends plays," Indians head coach Pat Lilac said. "He had two or three plays where they had him penned in, the play was dead and he ran for a first down and extended drives."
"Trying to tackle someone the caliber of Joe is a pretty formidable task," Schuylerville head coach John Bowen said. "Bottom line, when they had opportunities to make big plays, they did. There were a lot of heart-breaking and ultimately morale-breaking plays that they made, and that's what great teams do."
Girard has no lack of playmakers around him this season, and on all four of his touchdown passes, he let his receivers do the work.
First, he found sophomore Aalijah Sampson in the left flat. Sampson dodged two defenders and raced 40 yards to the end zone late in the second quarter. Then, with 31 seconds left in the half, Girard tossed a swing pass to Barclay that the junior took 17 yards through traffic for a 29-7 halftime lead.
In the third quarter, Girard hit Hogan Fox on another swing pass for an 8-yard score, then found Barclay with a short toss over the middle that turned into a 68-yard touchdown play.
"He's just a competitor — he never gives up and he's always looking out for us," Barclay said of Girard. "You just make yourself available and have faith in Joe, he'll get us the ball and at that point we just try to make a play after the catch."
"I've been sitting in the pocket a lot today," Girard said. "I dumped it off and we have guys who make plays. We just have to get athletes in space and give them the ball, I have really good faith that they'll make two or three guys miss on every play."
Lilac was even more impressed with his defense. While Schuylerville ultimately gained 263 total yards, most came in the second half as the Indians defused the Horses' explosive flexbone attack.
"Defense is what I'm most excited about," he said, "We had to play disciplined, because they're so good up front and they have a quarterback who has mastery of that offense. We were able to contain their running game."
"We've been prepping for them since Aug. 13, so we just came in and set the tone early — they had two quick three-and-outs, no points on the board — and we never let up," Barclay said. "Seven points (allowed) by our starting defense against a great Schuylerville offense like this is pretty remarkable."
Stratton Sherman, Schuylerville's senior quarterback, scored in the first quarter and delivered a 24-yard strike to Justin Carte in the fourth to account for the Horses' scoring.
In a five-team division like Class B North, every game is important for home-field advantage in sectionals, and the win gives Glens Falls a big step toward that goal.
"Coming into the game, if you looked at it on paper, us two were probably the favorites (for the division)," Lilac said. "You're always playing the regular season to get home-field advantage, and this was a big win."
Football: Schuylerville at Glens Falls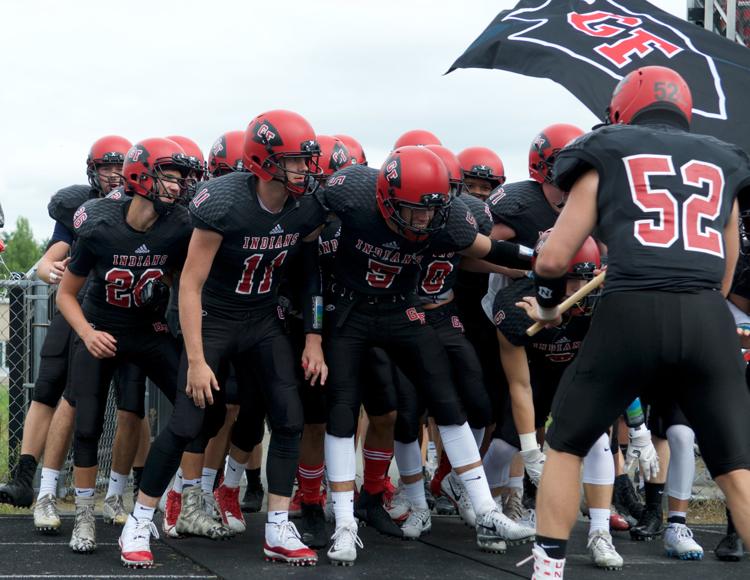 Football: Schuylerville at Glens Falls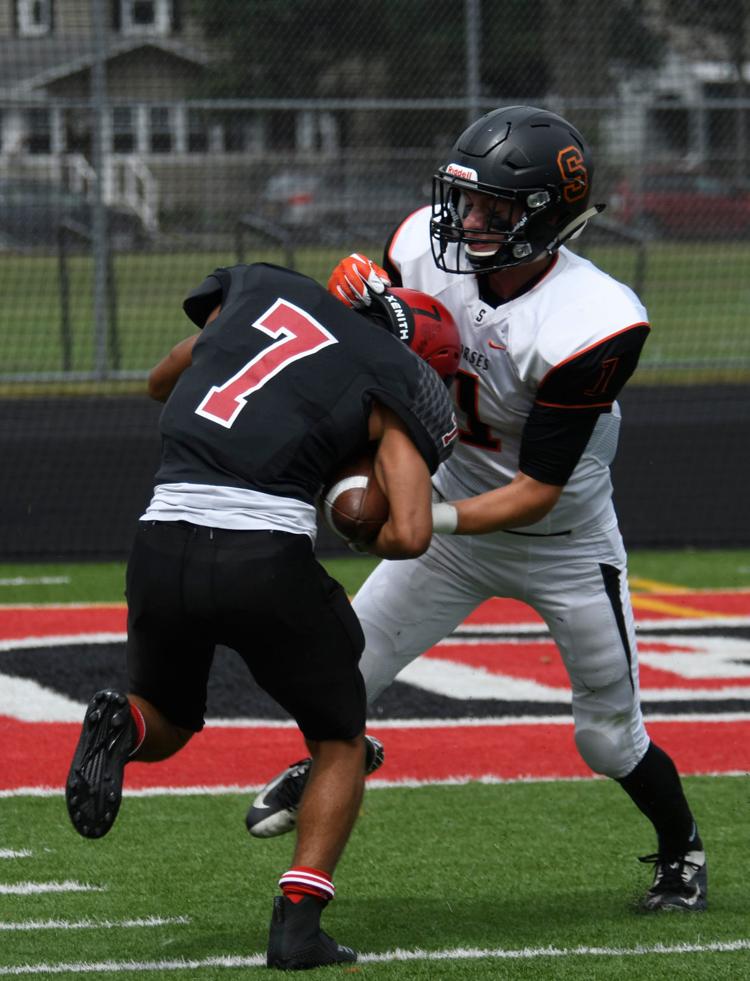 Football: Schuylerville at Glens Falls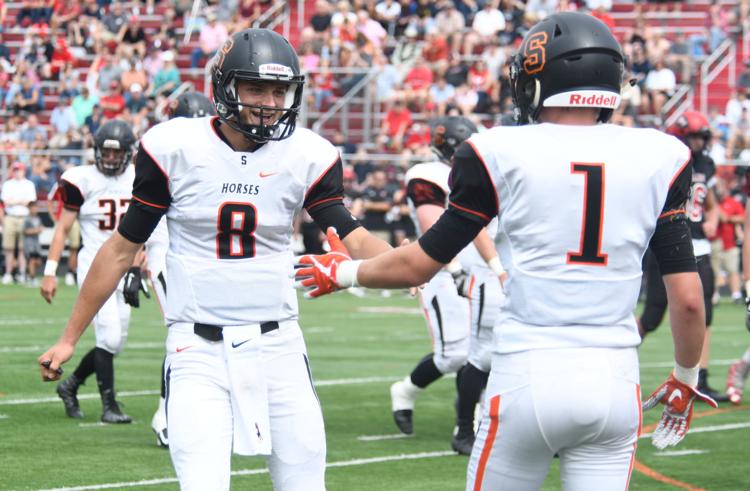 Football: Schuylerville at Glens Falls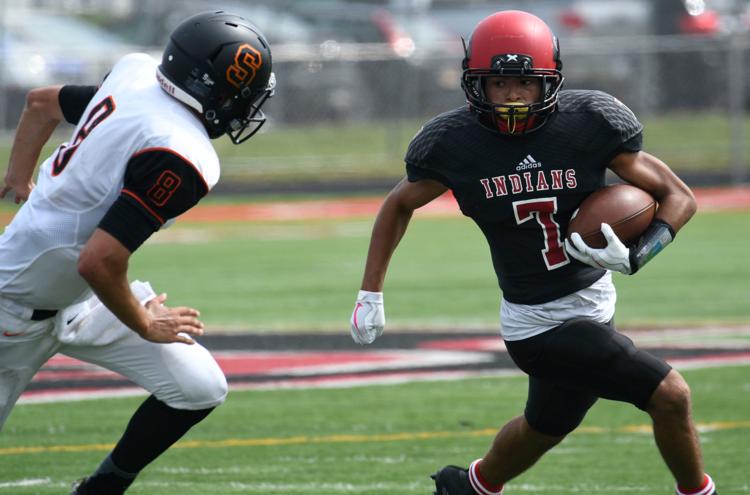 Football: Schuylerville at Glens Falls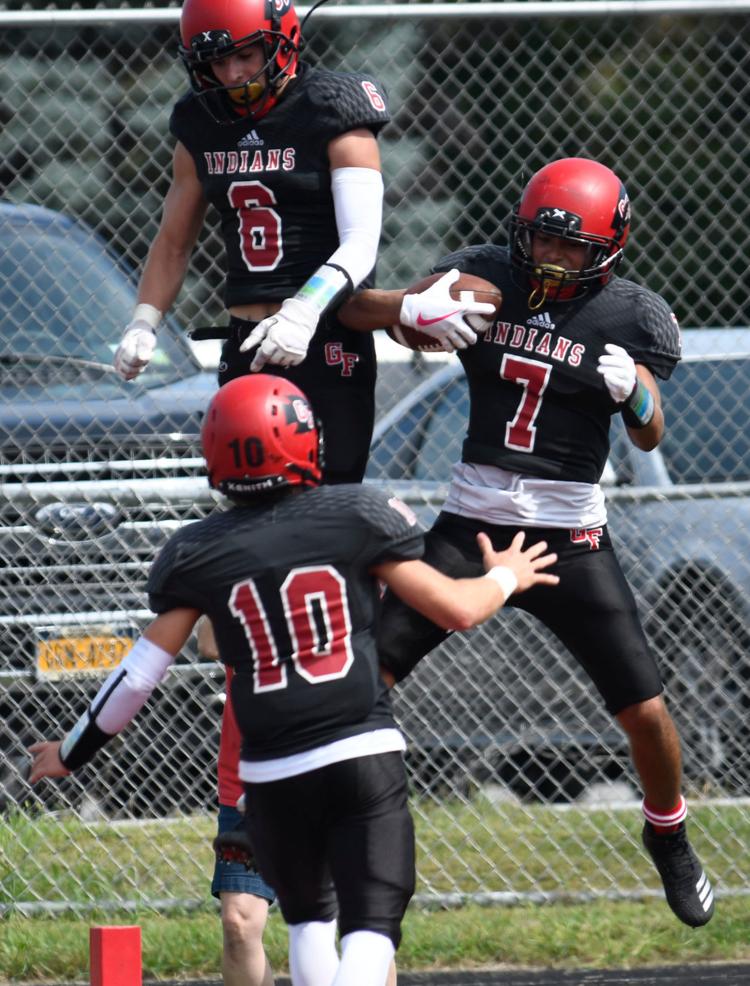 It's a reach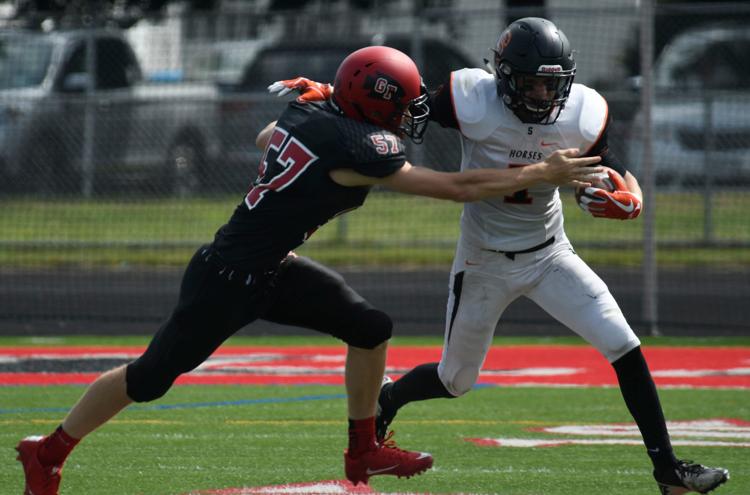 Football: Schuylerville at Glens Falls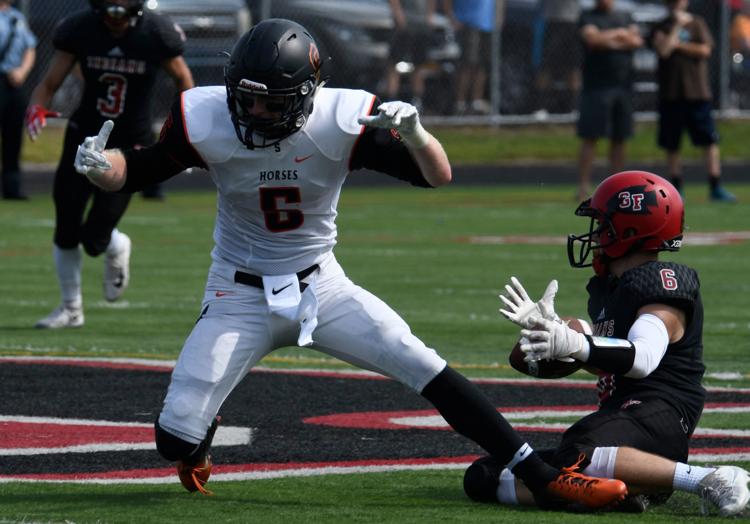 Football: Schuylerville at Glens Falls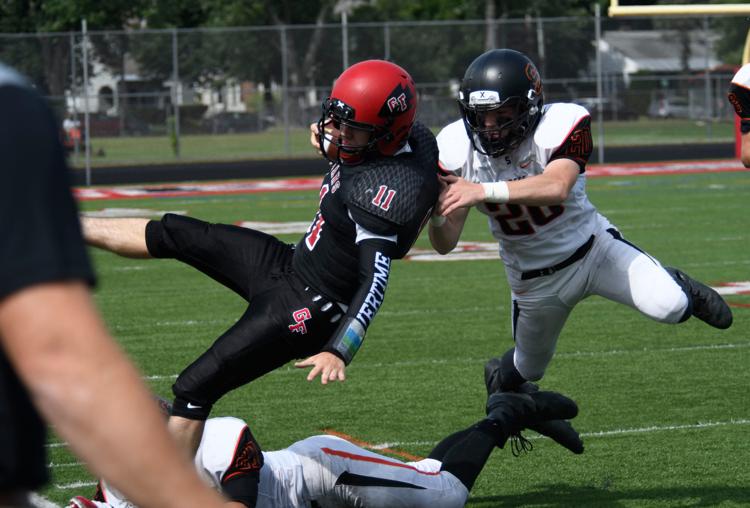 Football: Schuylerville at Glens Falls