QUEENSBURY — The Queensbury Spartans scored early and late, but what happened halfway through made the biggest difference in Friday's 27-14 Class A non-division loss to Averill Park.
Just when the Spartans appeared ready to take the momentum back from Averill Park, a disputed call brought them back to earth on the final play of the first half.
Queensbury's Zion Freeman and the Warriors' Ryan Heffner both leaped high for Trey Bailey's long option pass to the corner of the end zone, and both appeared to come down clutching the ball when they landed.
The play was ruled an interception for Heffner, bringing shouts of disbelief from the Queensbury sideline, and leaving the Spartans down 14-7.
"That was huge," Averill Park head coach Zach Gobel said. "Ryan Heffner making that play, that's the heart and soul of this team — if the ball's near his hands, he's going to fight for it."
"That definitely lowered the mood going into halftime," Queensbury senior lineman Scott Miller said. "I saw (Freeman) go up and come down with it — I thought he caught it. They gave (Heffner) the interception, and the mood plummeted, you could kind of sense it in the air."
"That was a big play," Spartans senior Aidan Bleibtrey said. "We would've gone into the half tied or at least down one — big difference between being down seven points. That would have given us huge momentum heading into the second half, and I think we would've carried it over."
As it turned out, it was Averill Park with all of the momentum, and the Warriors capitalized immediately coming out of halftime. On the first play, Max O'Connor ripped off a 74-yard run, setting up Gavin Giordano's 6-yard quarterback draw for a 20-7 Warrior lead.
"That hurt, that took the wind out of our sails," said Queensbury head coach Matt Crossman, whose team dropped to 0-2 overall.
"We just slipped up on that play, he had a good run," Bleibtrey said. "We just had to recover, but we weren't really able to."
Averill Park (2-1) then went into ball-control mode and kept the chains moving. The Spartans stopped them with a goal-line stand late in the fourth quarter, but fumbled back into their own end zone, where Dan Milanese scored his second touchdown of the day for a 27-7 lead with 1:28 left.
Queensbury finished with a 13-yard touchdown run by Bleibtrey for the final score.
Bailey led the Spartans with 139 yards on 18 carries, including a 43-yard touchdown run near the end of the first quarter.
In the second, Milanese bashed in from 3 yards out and Giordano hit Jack Adams with a 16-yard scoring pass to give the Warriors their 14-7 lead.
"They did a good job of grinding out the yards they needed to get first downs," Crossman said. "As soon as we got them to a third and long, third and medium, they were able to convert. It was tough to get off the field today. ... We were starting to creep back in, and they'd put together a long drive. That's usually our style."
Crossman still looked at the positives: the way the Spartans kept battling, and the fact that their two losses are non-leaguers. Queensbury opens Class A Grasso play Friday night at South Glens Falls.
"Our goal is always to be in the playoffs," he said. "These first two games are losses, we count them as losses, but they don't count against whether we're in the playoffs or not. This Friday does."
PHOTOS: Averill Park at Queensbury football
Football: Averill Park at Queensbury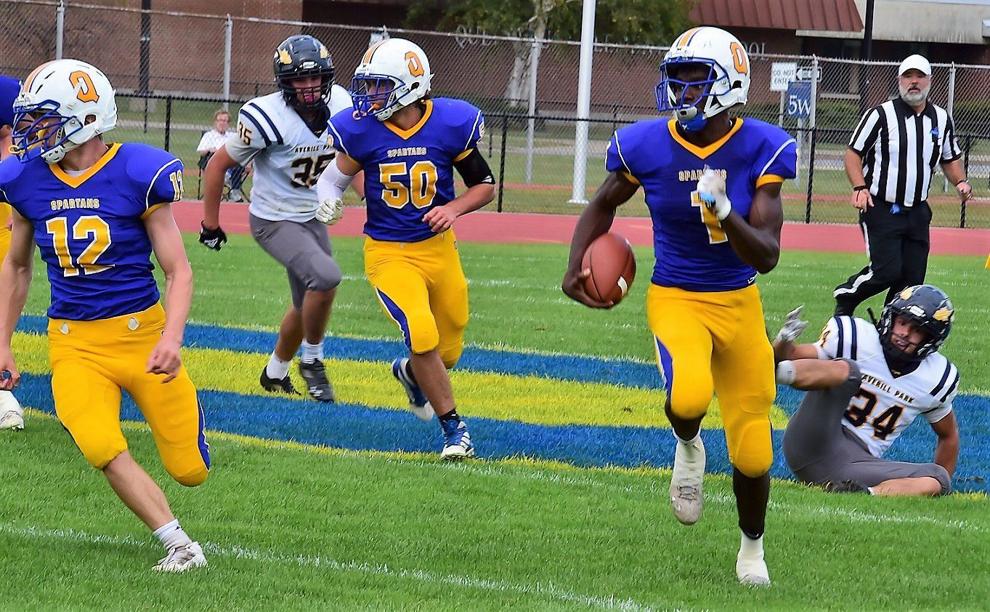 Football: Averill Park at Queensbury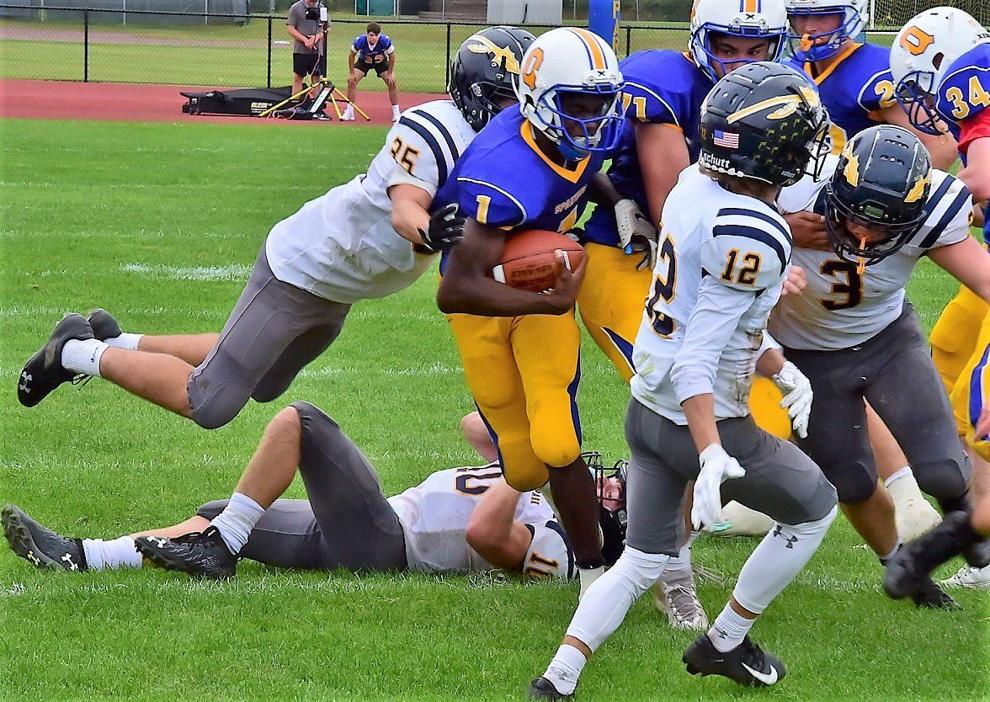 Football: Averill Park at Queensbury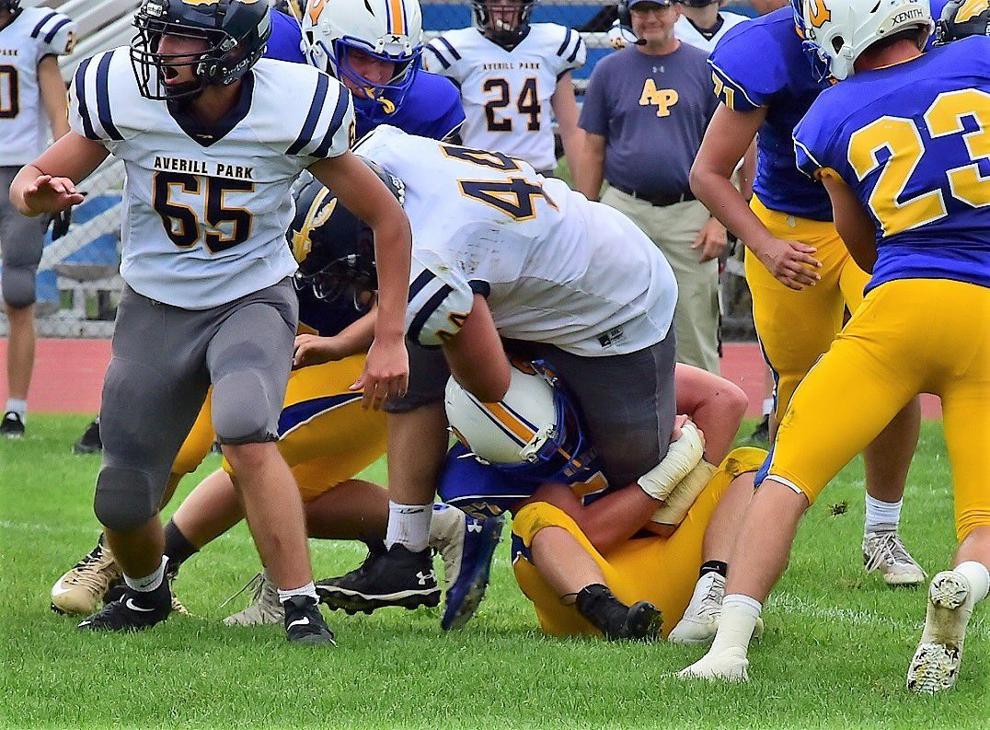 Football: Averill Park at Queensbury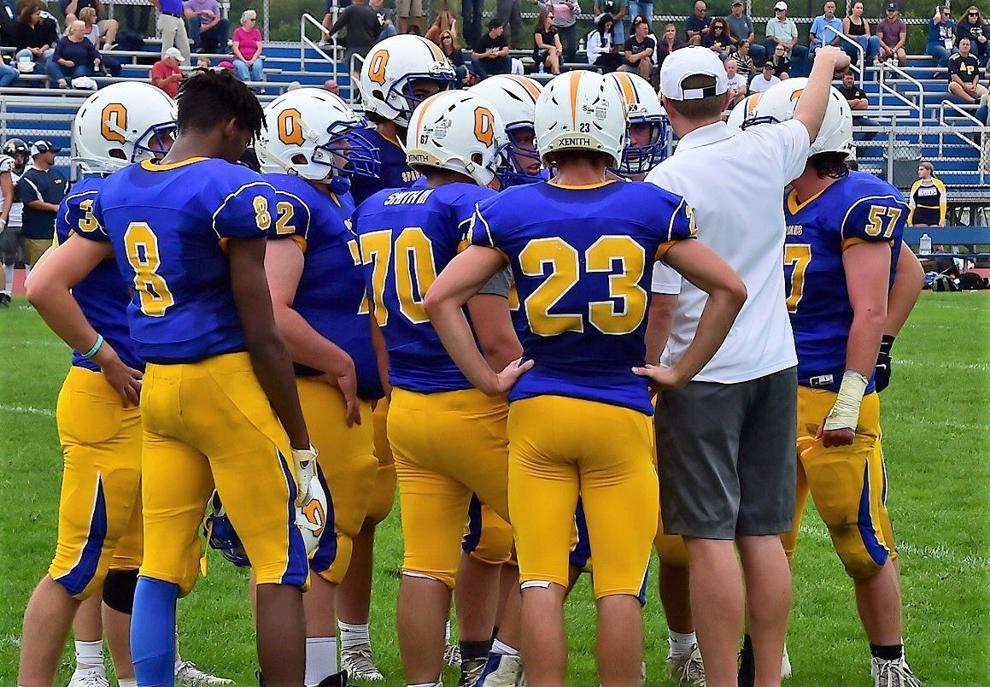 Football: Averill Park at Queensbury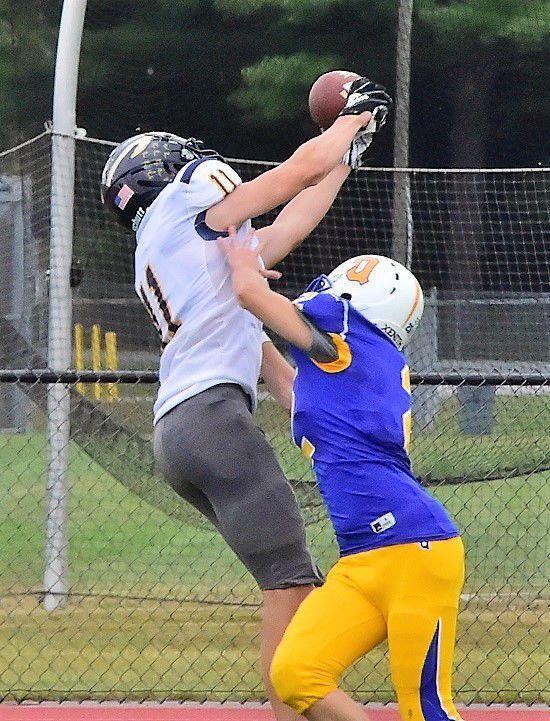 Football: Averill Park at Queensbury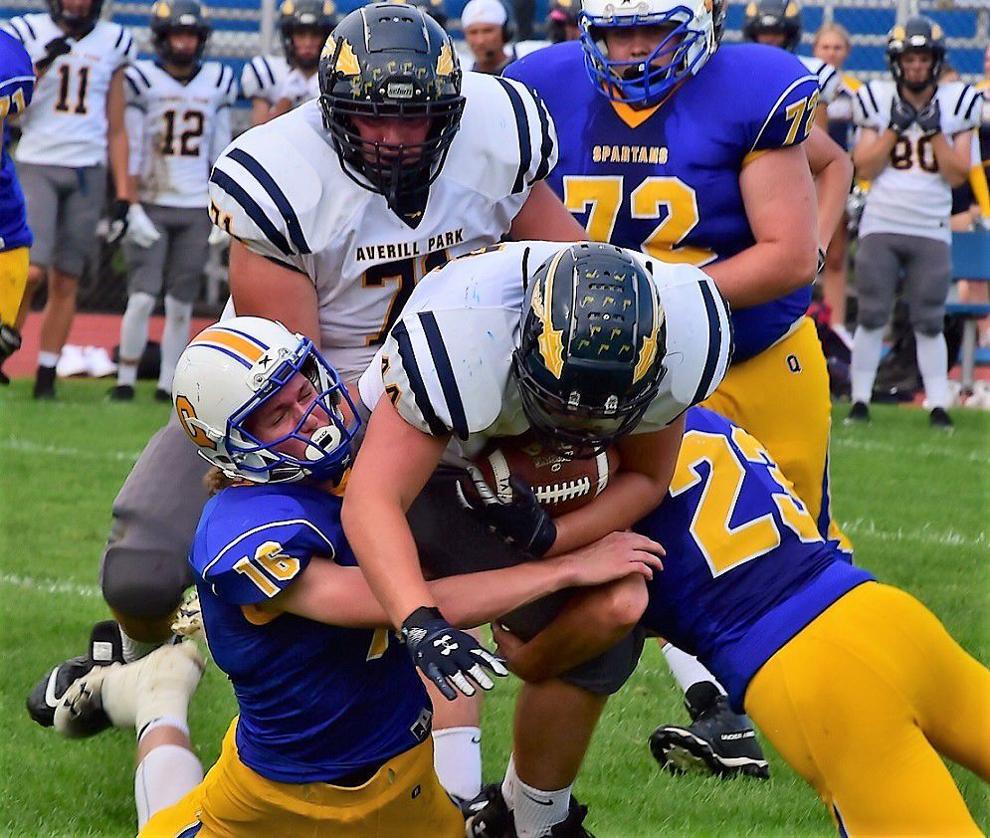 Football: Averill Park at Queensbury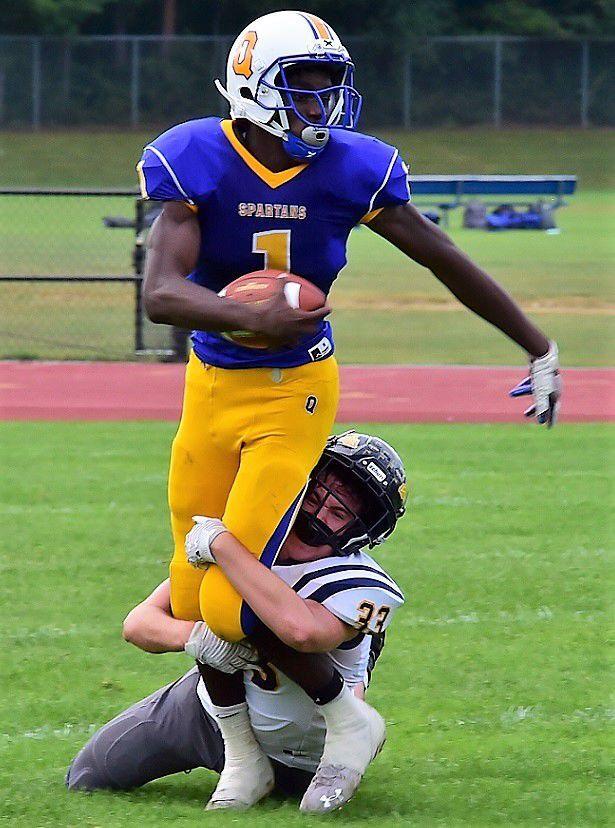 Football: Averill Park at Queensbury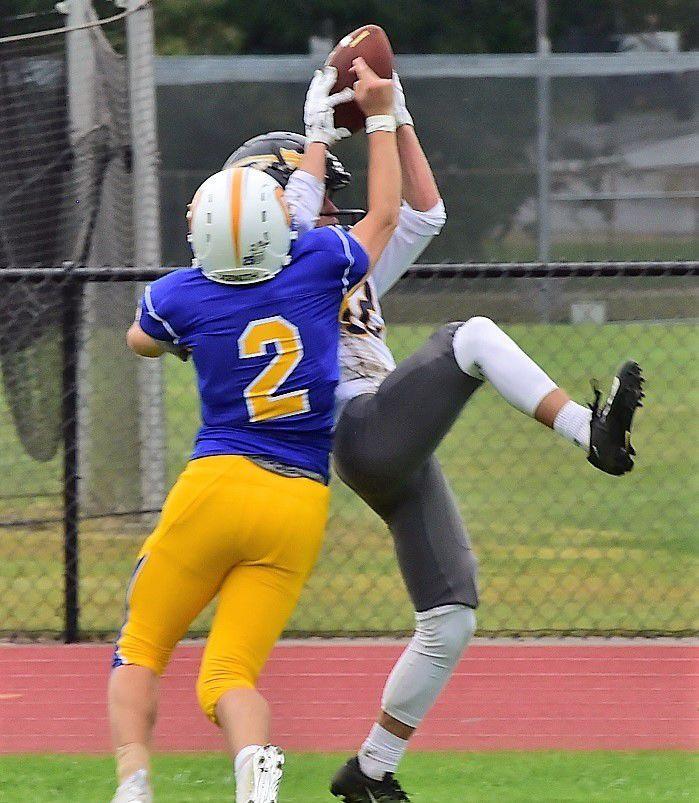 Football: Averill Park at Queensbury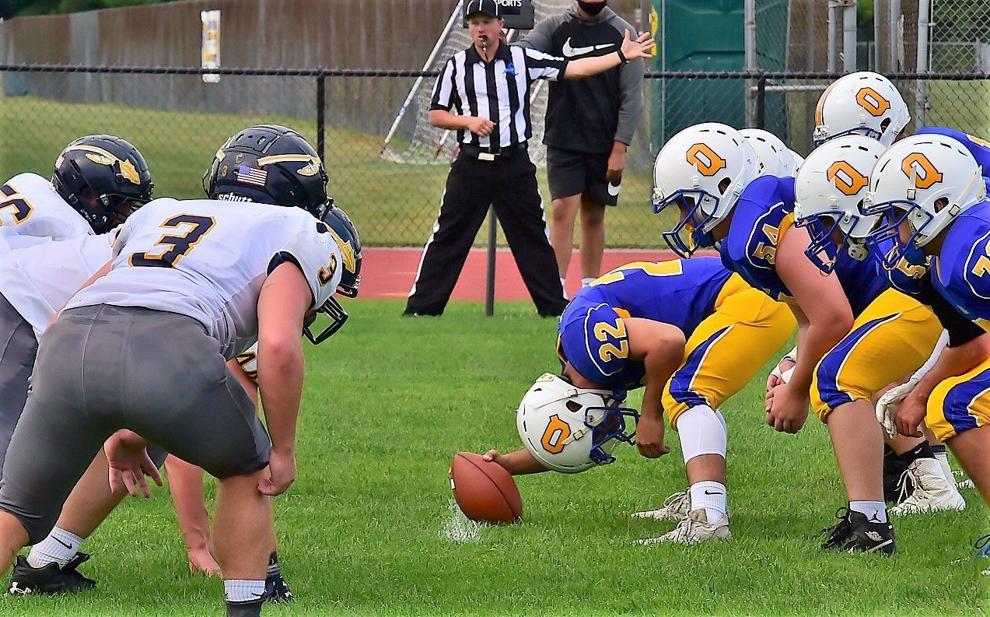 Football: Averill Park at Queensbury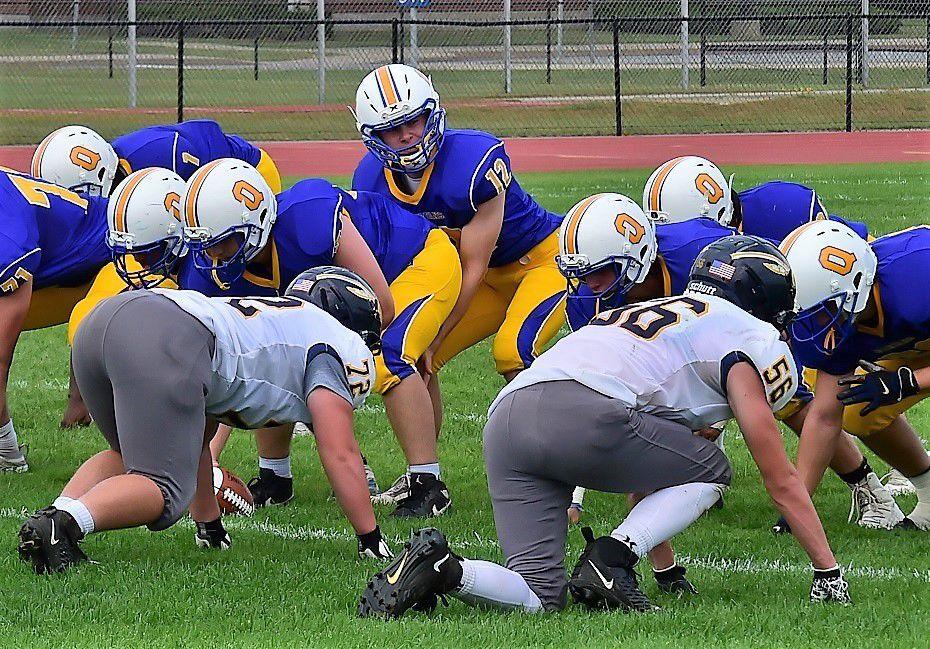 Football: Averill Park at Queensbury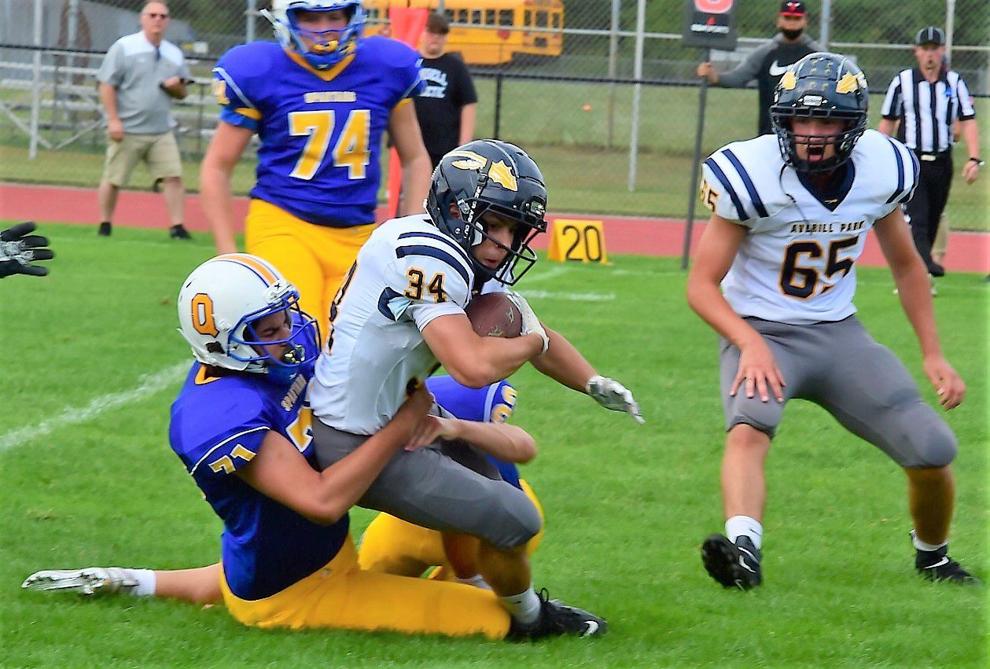 Football: Averill Park at Queensbury