TROY — As the minutes ticked down, it became apparent Greenwich's girls basketball season would not continue another day.
Instead of hanging their heads, the Witches are choosing to look at the positives.
"They made us proud," coach Jason Slater said, "and they made the community proud."
Greenwich, which entered this weekend perfect through 26 games, suffered its first loss on Saturday, a 70-52 defeat to Millbrook in the Class C semifinals of the State Girls Basketball Tournament at Hudson Valley Community College.
It was the Witches' first appearance in a state semifinal since the 1993-94 season. Their opponent, Millbrook, is one win away from capturing its third state title in four seasons.
Such history lessons are helpful in keeping perspective.
"I said this to them in the locker room, but they're 49-2 the last two years. We lost in the sectional final (last season) and the state semifinal today," Slater said. "The team unity and the work ethic has set a pretty strong standard going forward. My point guard (Norah Niesz), I've had since ninth grade. She's in the gym no matter if it's July or Christmas eve, and it shows."
Three players reached double figures for Greenwich, led by Niesz's 22-point outing that including a 4-for-7 showing from distance. Grace Autiello (16 points) and Brooke Kuzmich (10 points, six assists, four steals) were the Witches' other major offensive contributors.
Greenwich delivered an admirable first punch in the opening minutes, holding a 10-8 lead midway through the first quarter. The advantage was short-lived — Millbrook responded with a seven-point run en route to a 20-15 lead after eight minutes.
The difference was only eight points at the half, but Millbrook had little interest in allowing the Witches to hang around. The Blazers outscored Greenwich by 15 points in the third, effectively clinching their berth in the state title game.
Scores from Saturday's action in the state basketball tournaments.
To the Witches' credit, there was no mailing in for the final eight minutes. Greenwich outscored Millbook 18-13 in the fourth — with the Blazers' starters remaining in the game for much of that time — to close the season on a high note.
"It shows a lot about their character," Slater said. "They're not gonna hang their head or throw in the towel. We were down at halftime and they could've easily said, 'Whatever.' But that's not them and it showed. Right to the final buzzer, they battled."
While Millbrook possessed almost as many losses (three) as the other three remaining Class C teams combined (four) entering this weekend, the Blazers showed why they're such a tough draw.
Millbrook has two forwards, junior Natalie Fox and senior Emily Grasseler, who each stand well over 6 feet tall — an envy of any Class AA team, let alone those that play in Class C.
The pair delivered on their reputation. Fox single-handedly outrebounded the Greenwich team, 20 to 18, while also scoring a team-high 19 points. Eleven of her boards were on the offensive end.
Grasseler also proved a tough assignment, as she scored 18 with eight rebounds.
"I think we did the best we could, considering what we were up against," Slater said. "They're the defending state champions for a reason and we knew we'd have our hands full with their size. We can't grow overnight. Our plan was to make it a fast-paced game, knowing if we got into the half-court it was gonna be a struggle."
Greenwich finishes the season 26-1. While the Witches' starting lineup featured three seniors, the future looks bright with the two other starters — one a sophomore, the other a freshman — returning in 2023-24. There's also junior Adrianna Rojas, an all-state selection last year, who hasn't been on the court since sectional play due to injury.
"There's no reason we can't be back in this spot next year, if they keep up the time they put into it," Slater said. "There were some tears in there, but there's nothing to hang their heads about. They've got a proud bunch of coaches and community.
"We're not gonna be content with this. We're gonna keep working and give it another run next year."
PHOTOS: Greenwich vs. Millbrook
Girls basketball: Greenwich vs. Millbrook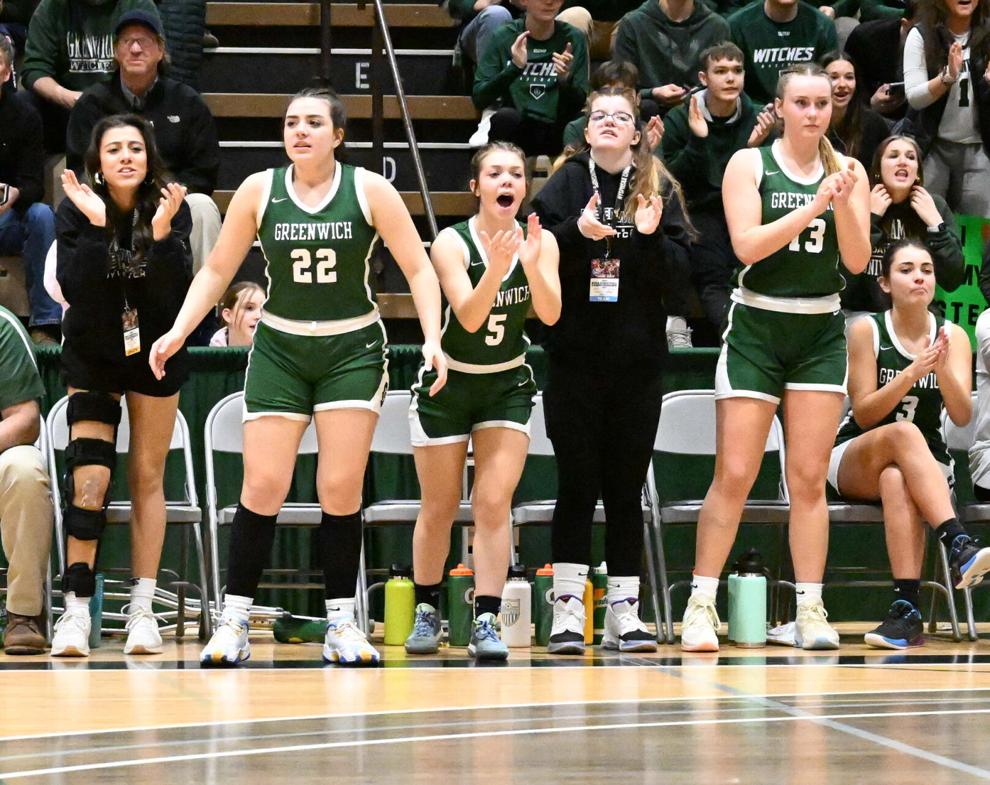 Girls basketball: Greenwich vs. Millbrook
Girls basketball: Greenwich vs. Millbrook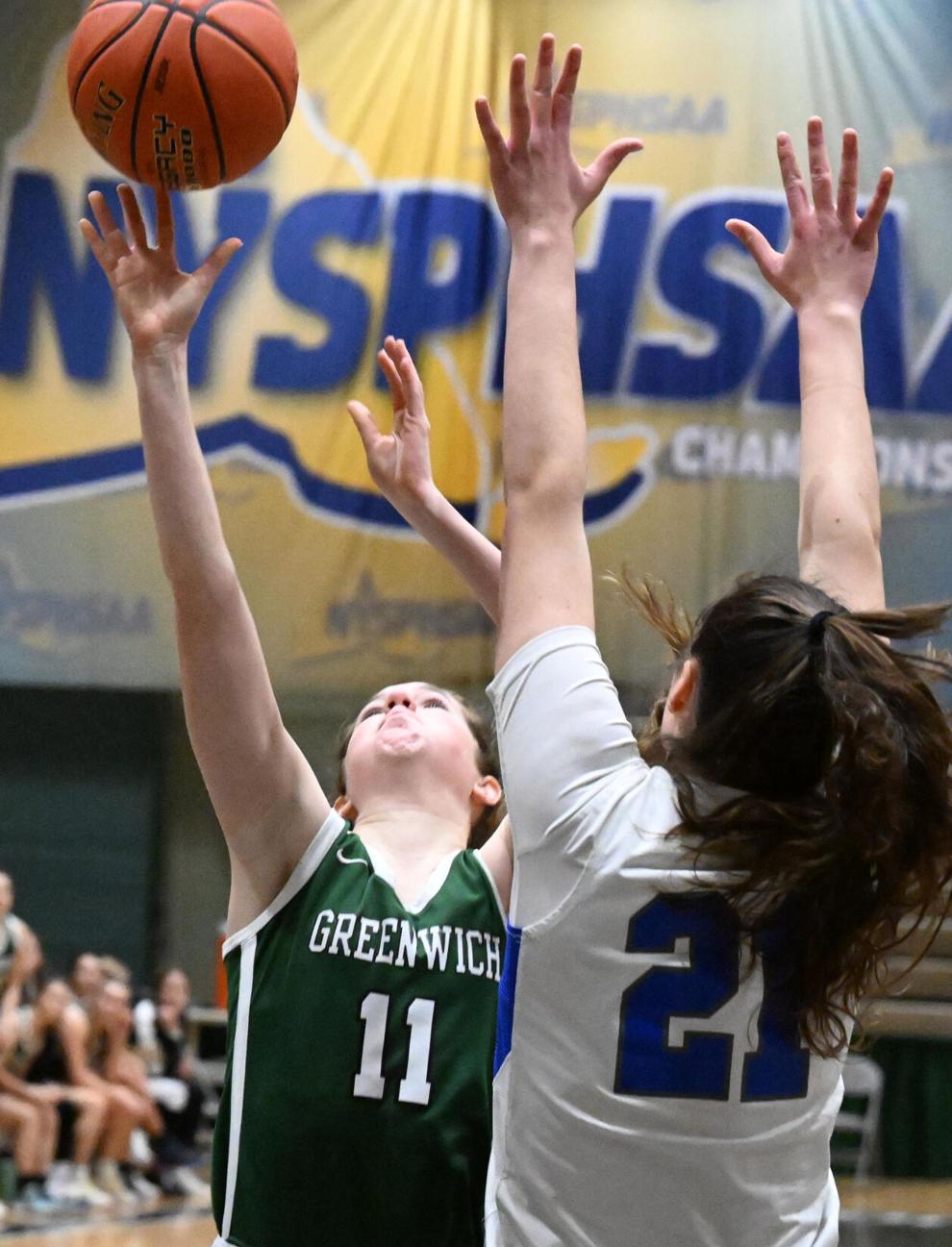 Girls basketball: Greenwich vs. Millbrook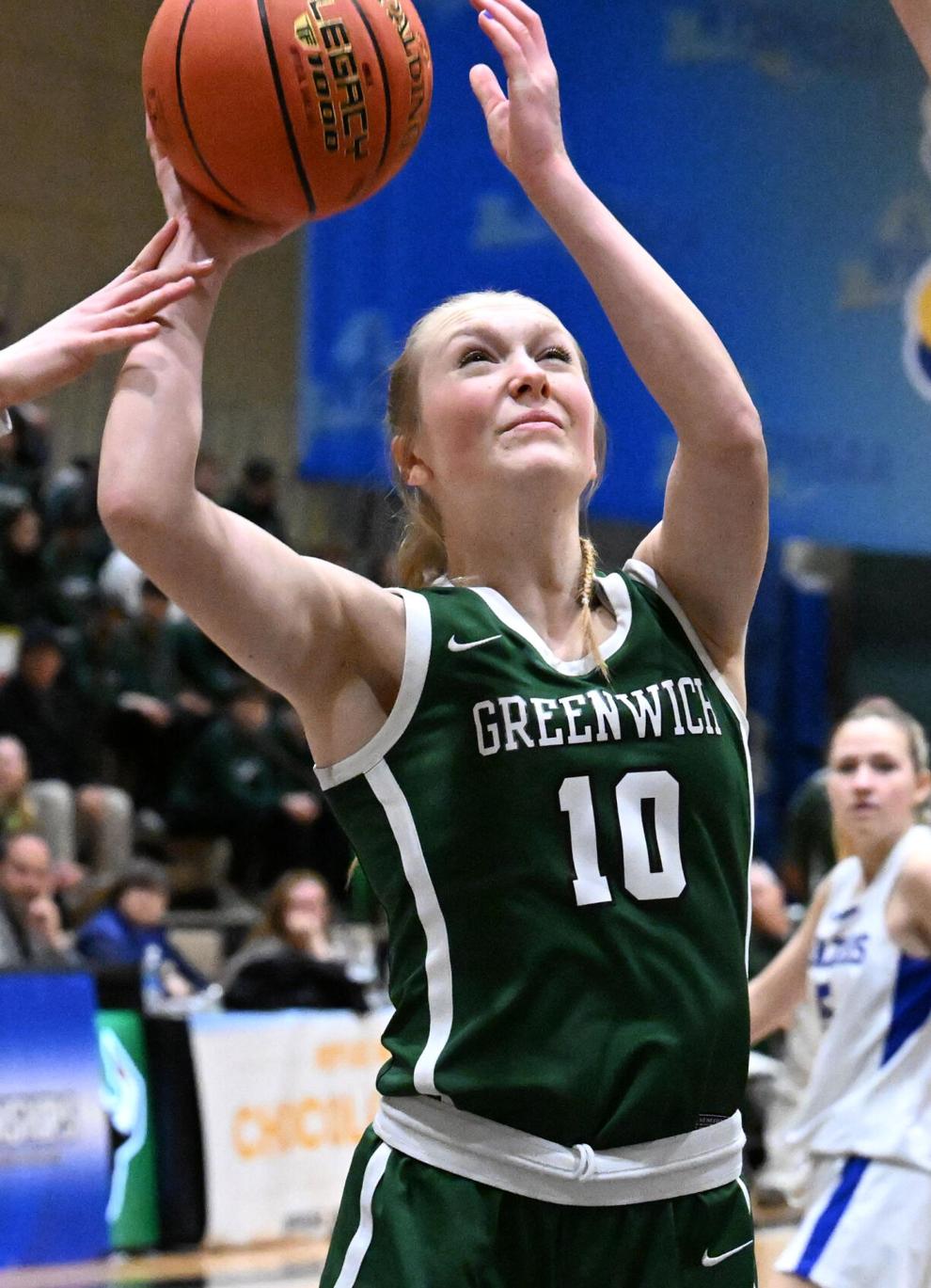 Girls basketball: Greenwich vs. Millbrook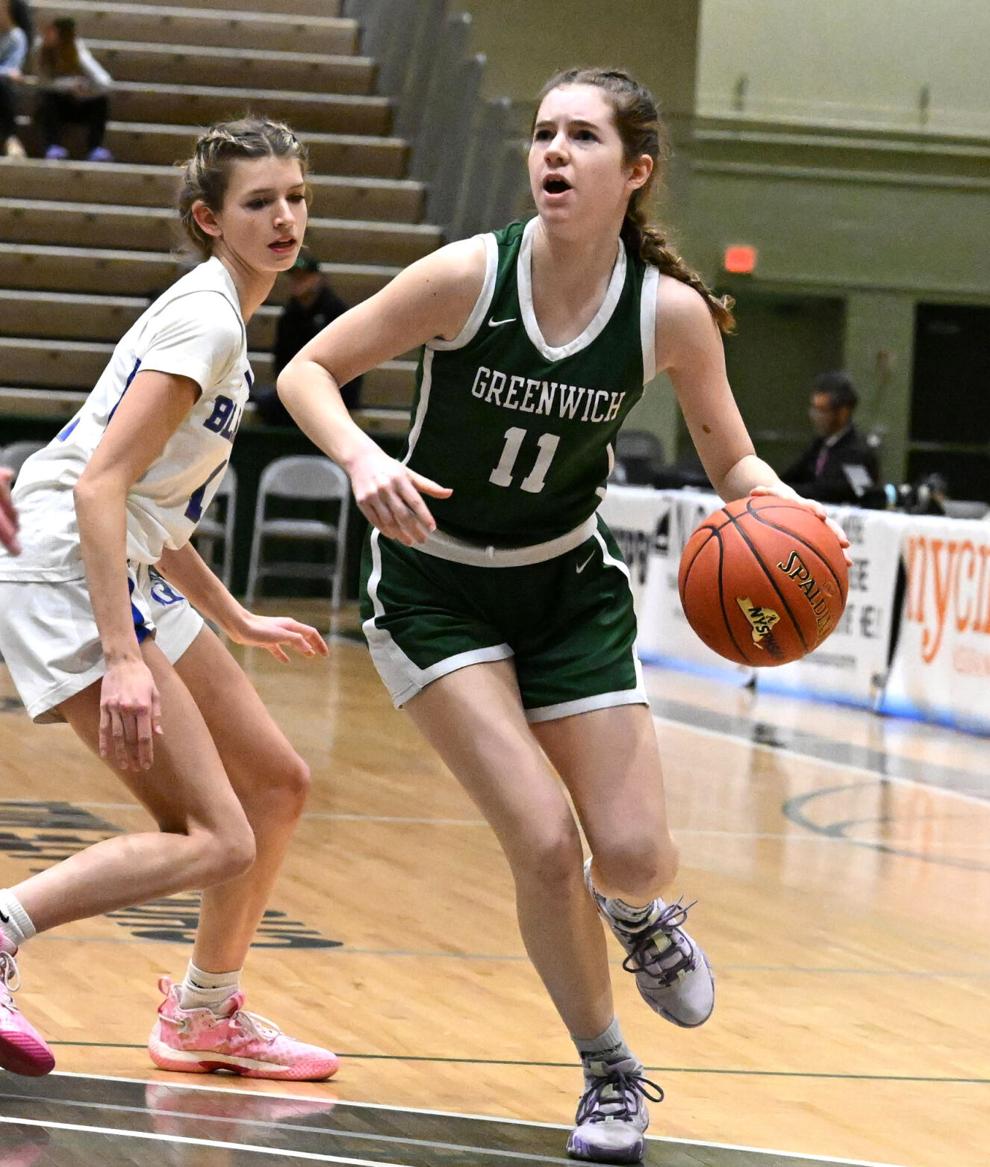 Girls basketball: Greenwich vs. Millbrook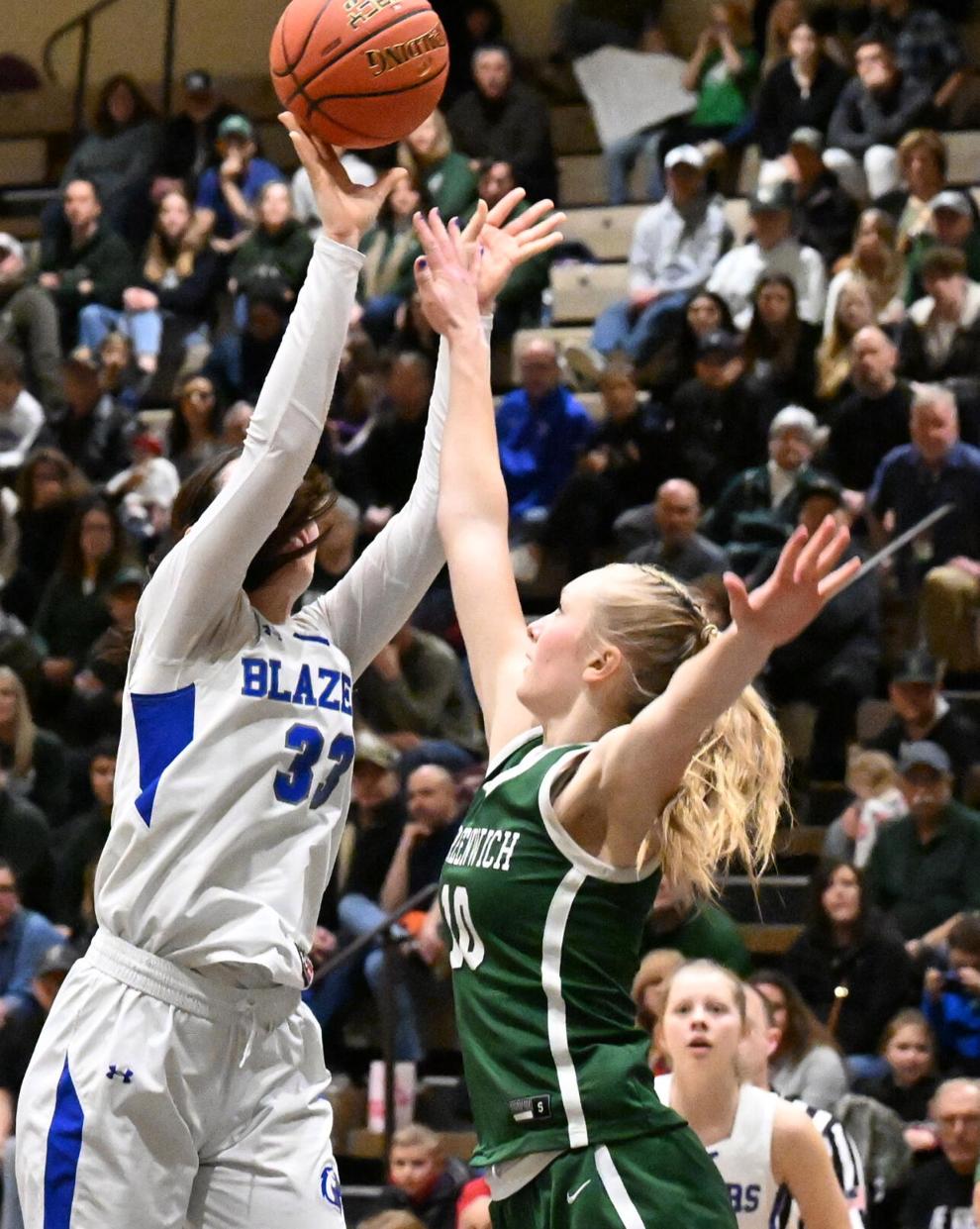 Girls basketball: Greenwich vs. Millbrook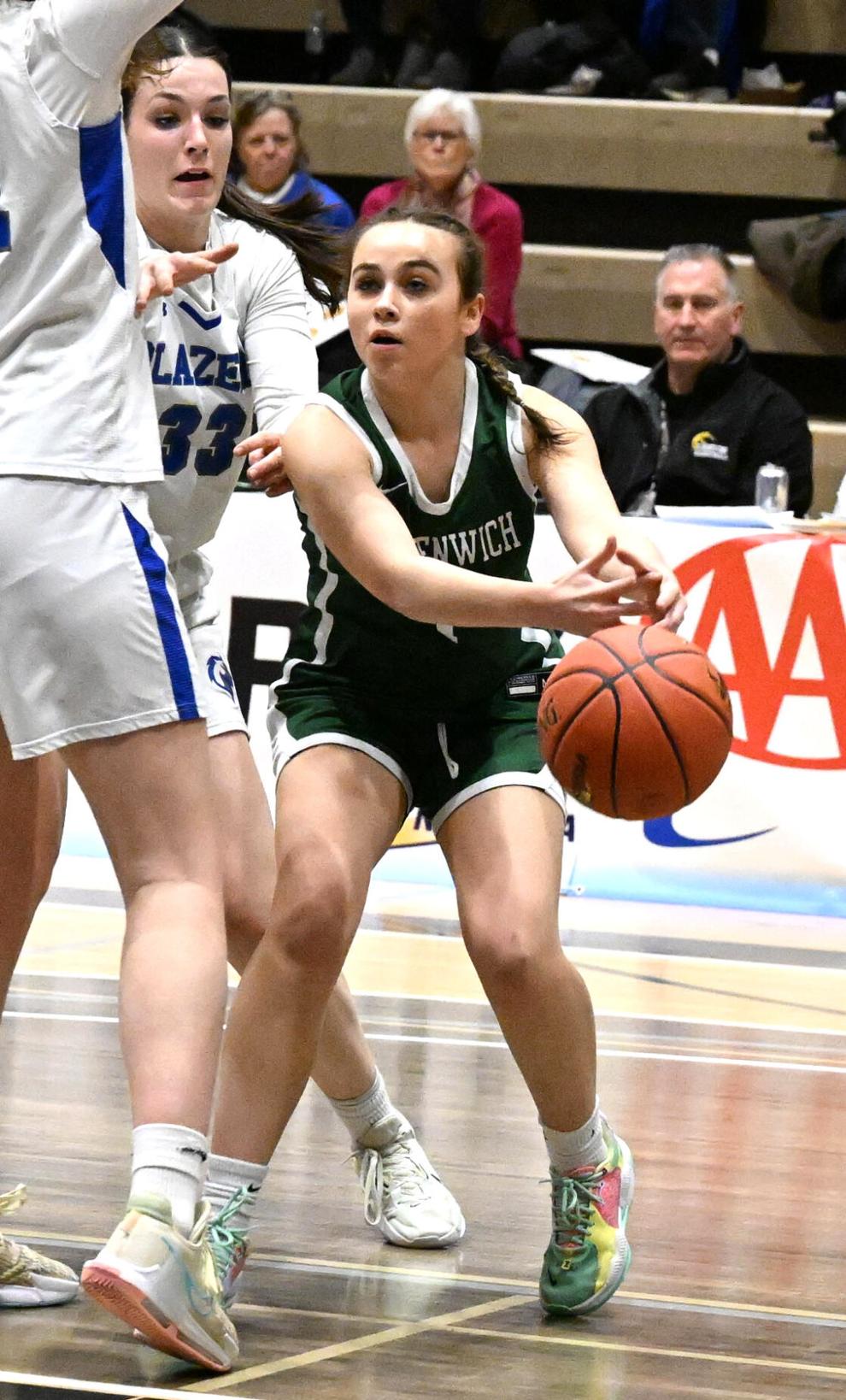 Girls basketball: Greenwich vs. Millbrook