TROY — After last year's loss in the state semifinals, former Cambridge girls basketball coach Tony Bochette said the Indians had built the house on the foundation that had been laid by previous teams.
On Saturday night, they furnished that house with the Indians' first state championship banner in girls basketball — and it was put there by four sophomores and a freshman.
The Indians shut down a run-and-gun Watkins Glen team in the fourth quarter on their way to a 57-43 victory in the Class C state championship game, in front of a roaring crowd clad in Cambridge orange at Hudson Valley Community College.
"It's a great feeling," said freshman guard Stasia Epler, who knocked down two huge 3-pointers in the fourth quarter as Cambridge pulled away. "It's crazy, and we're not even done yet, we still have so many more years — it's unbelievable."
"We're so young — to do this when we're so young feels amazing," sophomore forward McKayla McLenithan said. "We just knew we could do it. We were all pretty nervous, but once we saw we could play with them, we just pushed through and got it."
"It came down to some clutch play at different times," said first-year head coach Bob Phillips, whose Indians ended the season at 25-1. "They're a veteran team that won it two years ago, so we knew we'd be in for a dogfight."
Tournament MVP Sophie Phillips led the way with 24 points and 17 rebounds, but it was Epler's 3-pointers that gave the Indians a spark in the fourth quarter. Epler finished with 14 points and McLenithan added 10 points.
With both teams running a fast-breaking transition offense, the first three quarters saw both teams race up and down the court and neither lead by more than five points.
However, Cambridge began making stops on defense, frustrating the Senecas (21-5). First, it was seven straight empty possessions late in the third quarter, but Watkins Glen closed within 41-39 to end the period.
However, the Indians outscored Watkins Glen 16-4 in the fourth quarter, as the Senecas came up empty on their first 11 trips down the court, including seven turnovers and five missed shots.
"We've been talking about creating havoc and chaos on defense, and that's what we did in the second half, which helped us to get the win," Sophie Phillips said.
You have free articles remaining.
"In the second half, we definitely rebounded the ball better and we took control of the game better than the first half," said Lilly Phillips, who joined her twin sister on the all-tournament team.
"We just grind out possessions and keep them from getting good looks, and they didn't hit the shots they had in the first half," Bob Phillips said. "Then we rebound, run some offense and look to get a shot, and it worked."
And no shots were bigger than Epler's. With 5:36 left in the game, she squared up and knocked down a 3-pointer to put Cambridge up 44-39. Then, with 3:40 to play, a rebound was kicked out to Epler, and she buried the dagger — a 3-pointer that gave the Indians a 50-39 edge, and brought the pro-Cambridge crowd to their feet in celebration.
"That certainly provided us the separation we needed," Bob Phillips said. "When she squares her shoulders, she's a tremendous shooter. To have that savvy to knock that in at that point, that was clutch. That created that much-needed jolt to the system that we were looking for."
"I just stepped in and let it go, I didn't think about it," Epler said.
"It was huge," Sophie Phillips said. "I think it settled our whole team down, knowing it's fine, we can keep rolling with what we normally do. She came up huge for us and I'm so proud of her."
From there, Cambridge got a perfect layup from McLenithan and sealed victory at the foul line.
Watkins Glen, the 2017 state Class C champion, got 11 points each from Adrienna Solomon and Danielle Leszyk, and 10 from Taylor Kelly. The Senecas shot 44 percent from the floor in the first half, but only 18.5 percent in the second half.
"Our goal was to try to pressure them more in the second half for the entire 94 feet — maybe they'd get tired and maybe their shots would be pushed further and further," Bob Phillips said. "That was big because it gave us confidence to kind of grind on that end, make them work for everything — whether it was a drive to the basket or an open shot. That was certainly the way it played out."
"It took a lot of focus and determination, because they were a really good team, and we had to stay locked in the whole time," Epler said.
So with their first state championship in hand, as young as they are, do the Indians really know how good they are?
"I hope not, because that means they can get better, at least we can work with them some the next couple of years," Bob Phillips said with a laugh. "They're very low-key, so I do think they realize it to a certain extent, but they also know it's not just going to happen — you can't sit idly by and let it happen."
Girls Basketball: Cambridge wins state title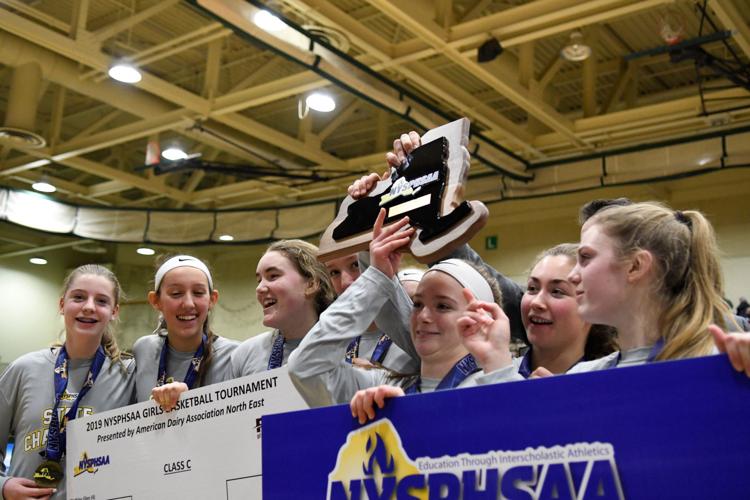 Cambridge wins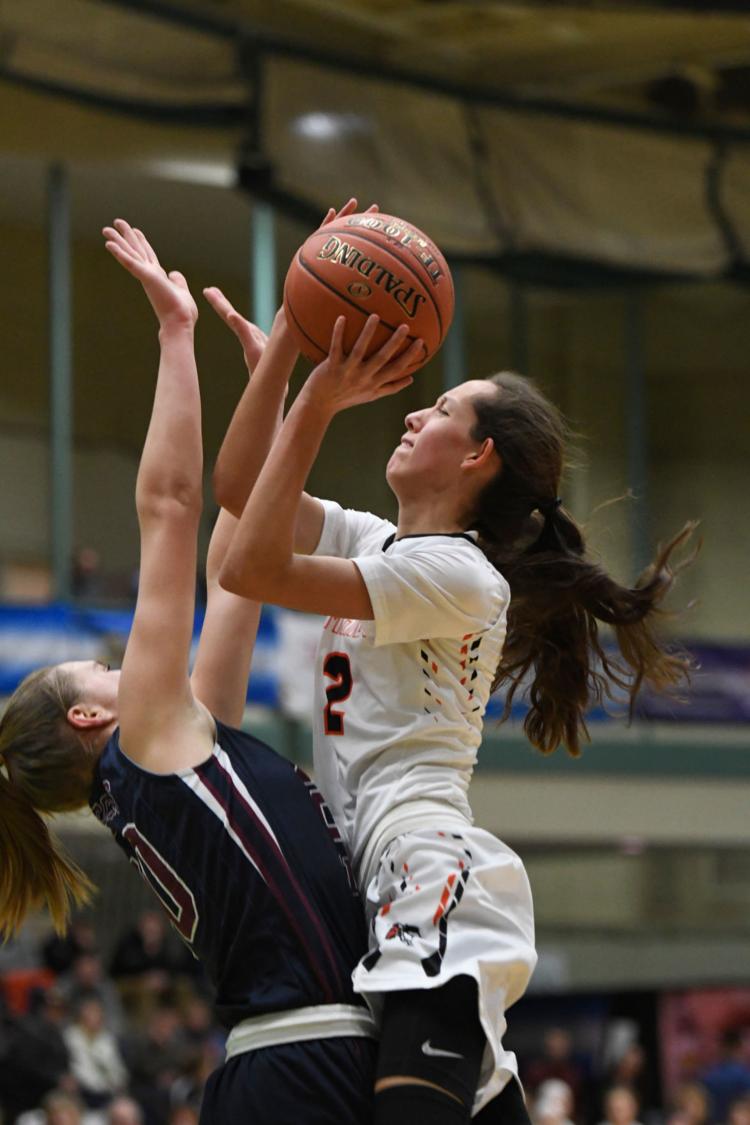 Girls Basketball: Cambridge wins state title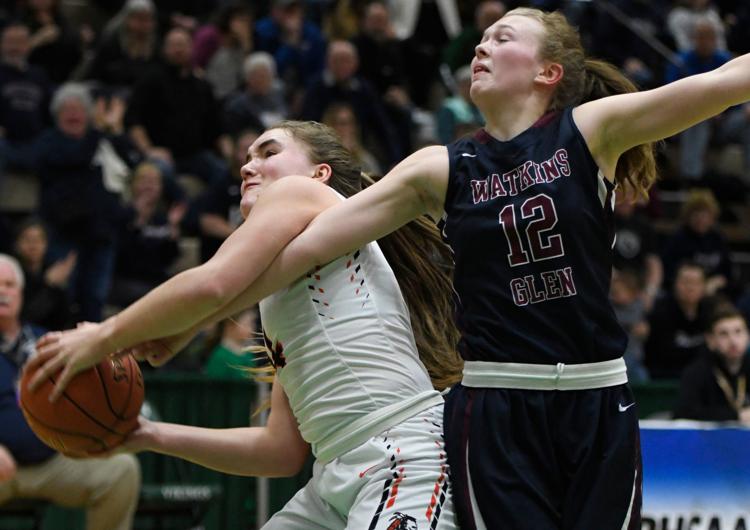 Girls Basketball: Cambridge wins state title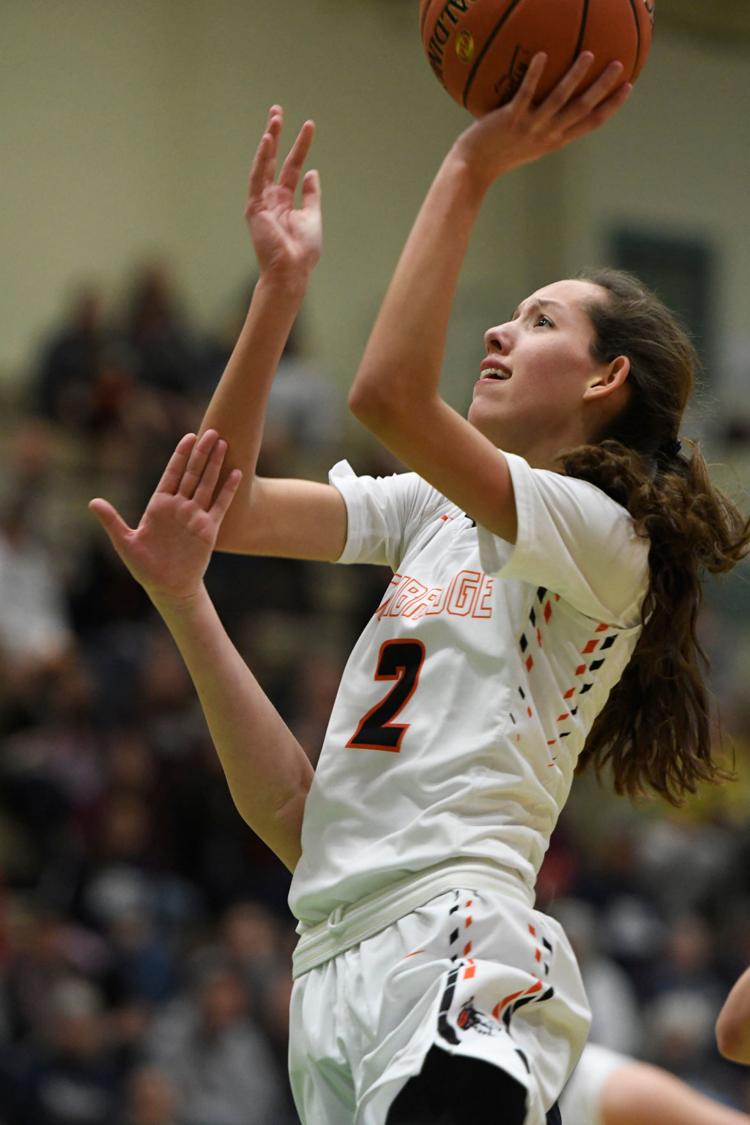 Girls Basketball: Cambridge wins state title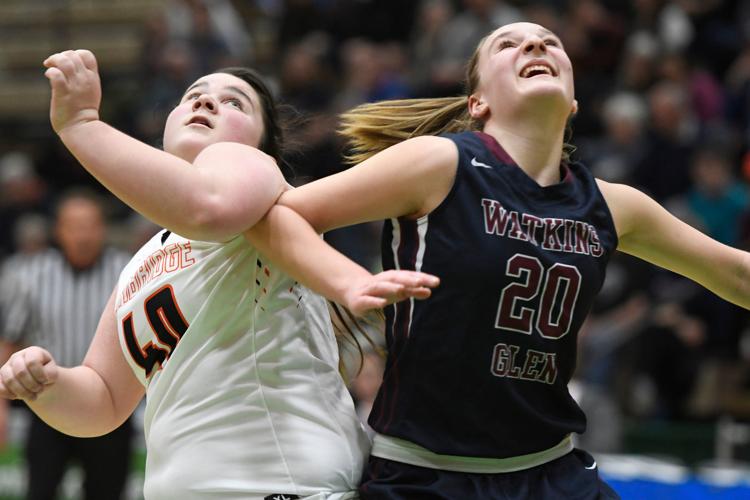 Girls Basketball: Cambridge wins state title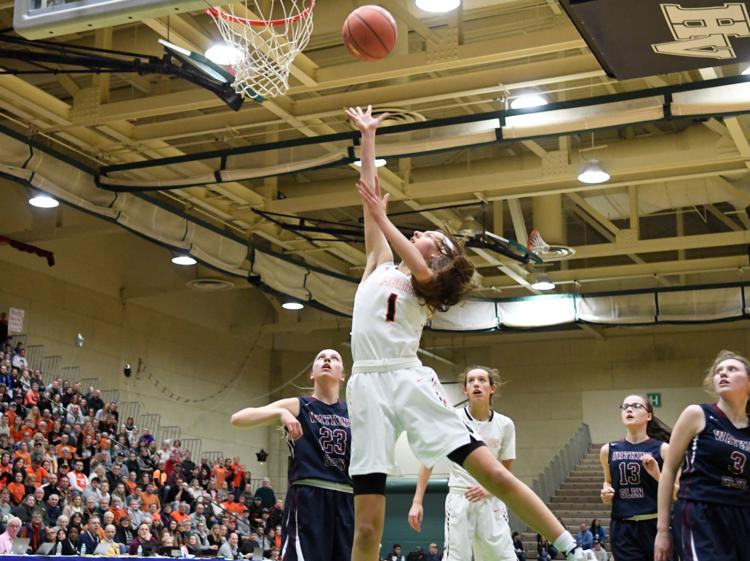 Girls Basketball: Cambridge wins state title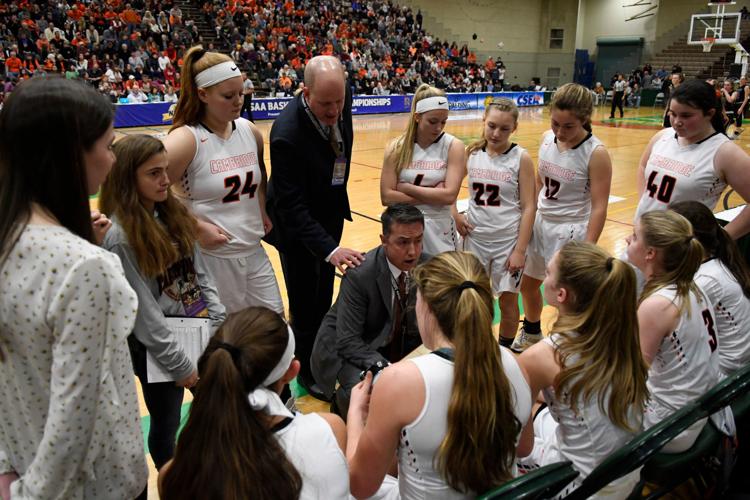 Cambridge wins state title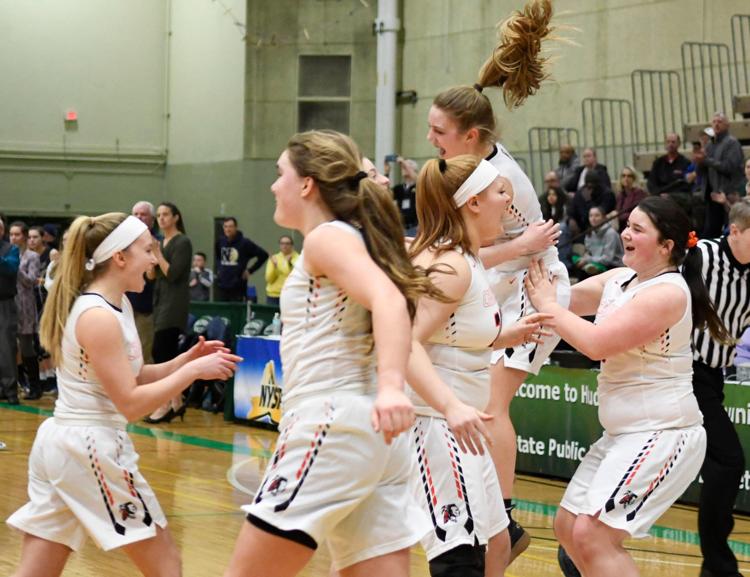 Girls Basketball: Cambridge wins state title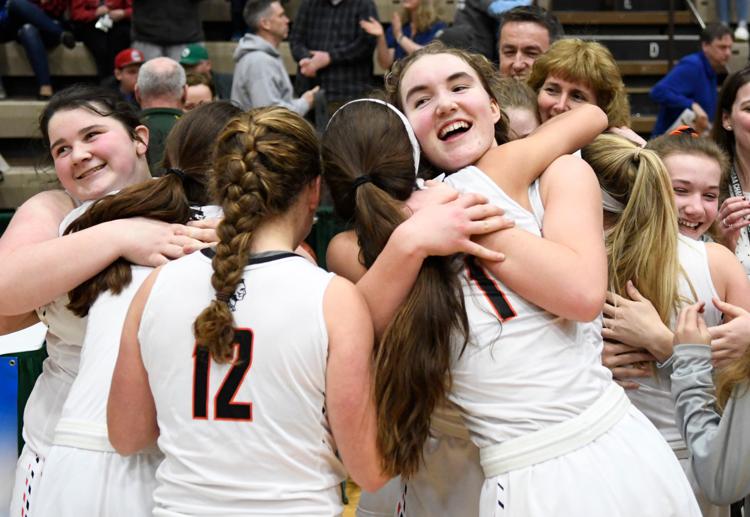 Girls Basketball: Cambridge wins state title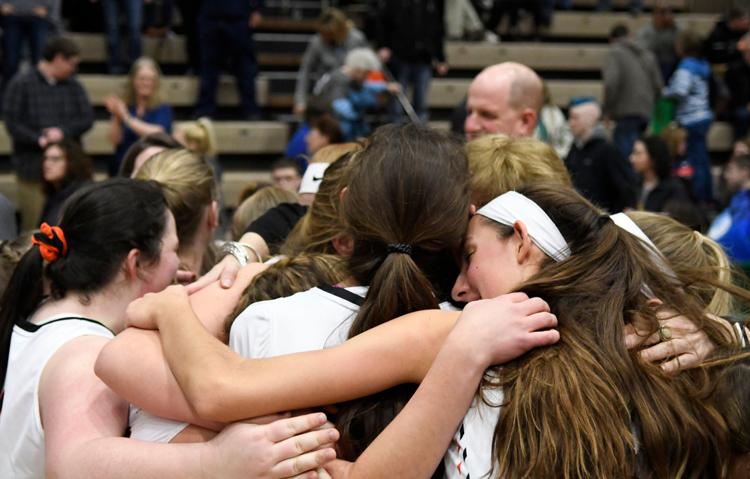 Girls Basketball: Cambridge wins state title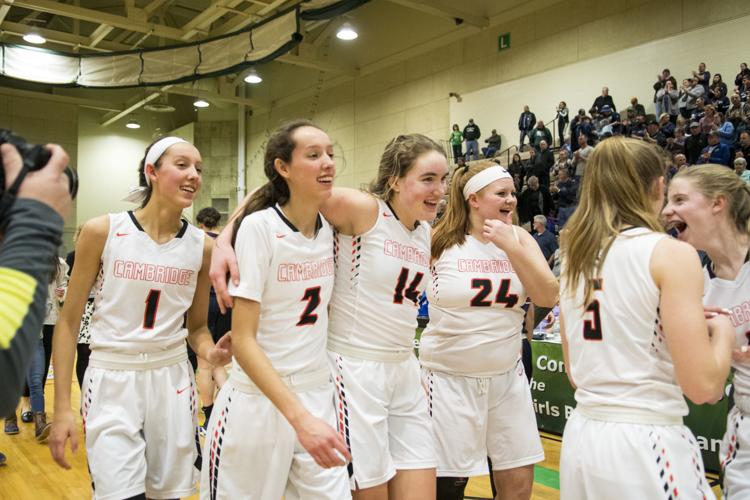 Girls Basketball: Cambridge wins state title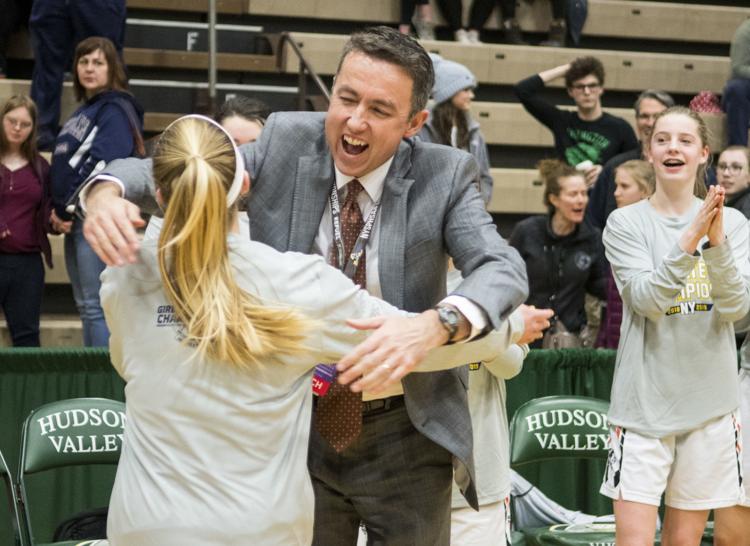 Girls Basketball: Cambridge wins state title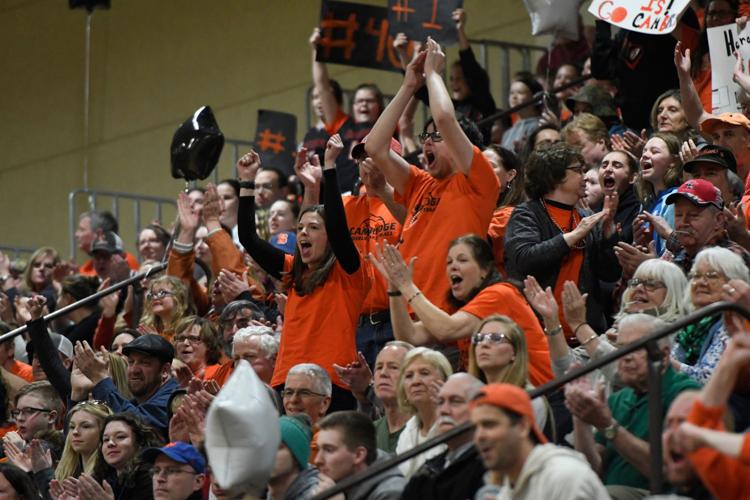 Cambridge wins state title