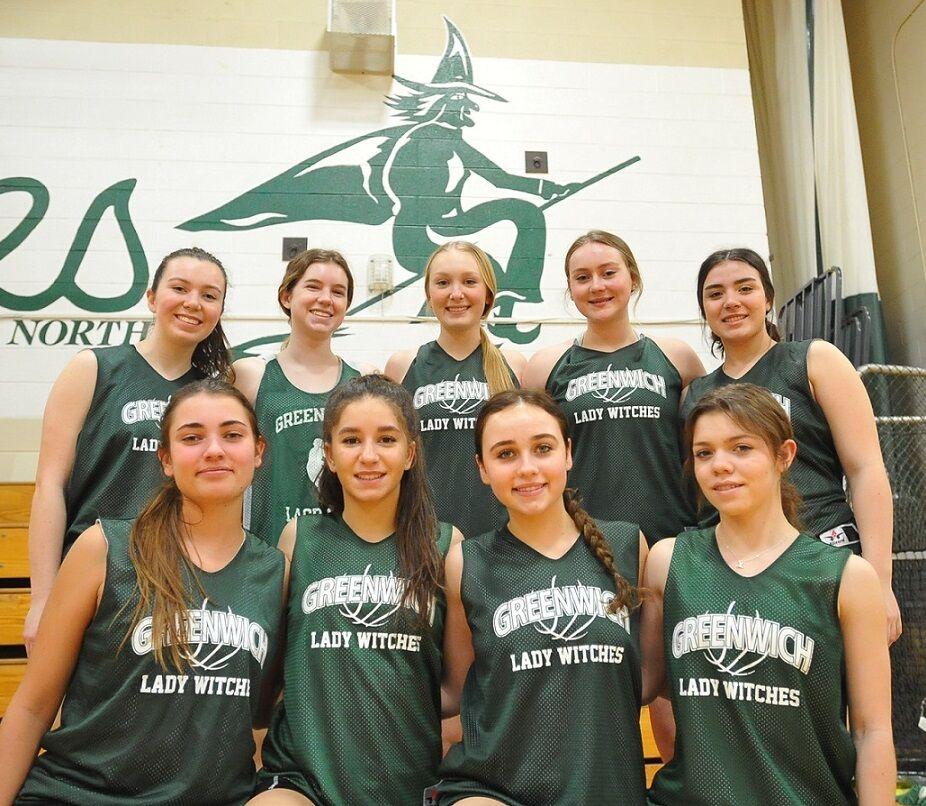 GREENWICH — History is everywhere as Greenwich practices in the school gym.
The Witches are surrounded by it; enveloped by it. The walls are filled with green- and white-painted lists of record holders, champions and 1,000-point scorers.
The 2022-23 Greenwich girls basketball team will be up there on those walls, somewhere. It's only a matter of what the lettering will say.
That will be decided this weekend when the Witches (26-0) play in the State Girls Basketball Tournament at Hudson Valley Community College. They face defending champion Millbrook in Saturday's Class C semifinals at 2:15 p.m. The state championship game will be held on Sunday.
Most relevant to this team is a patch of green on the wall at the stage end of the gym honoring the 1992-93 and 1993-94 girls basketball teams. That's the last time a Greenwich team played in the state tournament.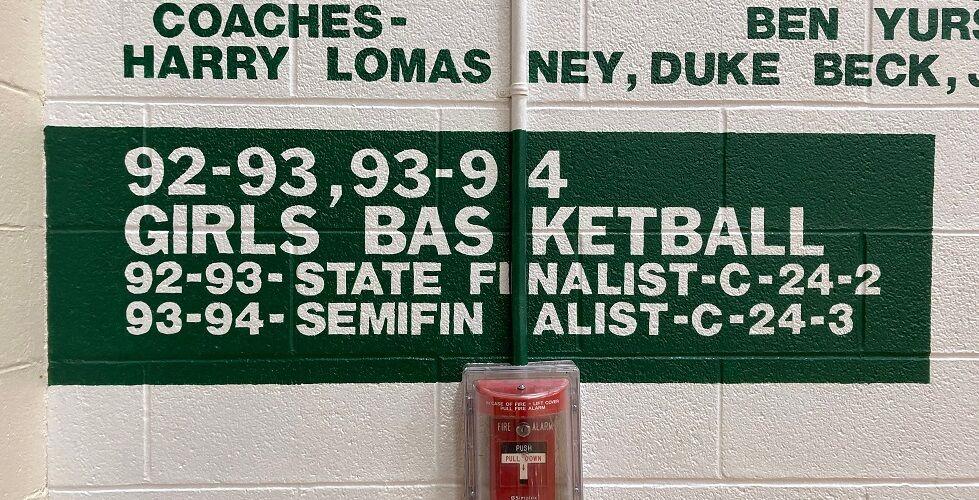 This year's team has a close connection with those 1990s teams. Freshman Brooke Kuzmich's mother, Candace, was a member of the Greenwich team that lost in the finals in 1993 and in the semifinals in 1994, both times to Our Lady of Lourdes. Candace Kuzmich is also an assistant coach this year.
The Witches are very aware of that team and what it accomplished.
"Especially with coach Kuzmich here," said senior Norah Niesz, "since she was on the team that got to the state tournament two times in a row. So yes, we talk about it, but we're also focused on this team, this year."
It's a state-title chase that head coach Jason Slater had thought would be possible this season. He actually thought the team was a little ahead of schedule last year when it went unbeaten before losing to Duanesburg in the sectional final.
"Getting a feel for each other other last year and getting that experience under our belts, there was no doubt that this year we were going to make a run," Slater said. "I'm sure that some people doubted the girls when (Adrianna Rojas) got hurt, but I think that just brought the girls together even stronger, to not let that be an excuse."
Rojas was injured during sectional play, but the Witches still went on to win the Class CC crown, beat Duanesburg in Section II's Class C-CC playoff and win two state regional games. Kuzmich has been their leading scorer in three of the past four games, but Niesz, Rojas and Grace Autiello have taken turns as top scorers during the last stages of the season, and Reegan Mullen scored 16 points in their most recent win.
That fits for a team that presses on defense and passes the ball a lot on offense, looking to take whatever openings the opposition gives them.
"As long as, at the end of the day, we've got one more point that the opponent, we live to play another day," Slater said. "I think we had 18 assists the other day. It's just fun being with them and watching them play together. They all want the same thing, to get their name on the wall."
Success is no stranger to Greenwich's female athletes of late. After their strong 2021-22 basketball season, many of those players helped the Witches win a state softball title last spring. The girls soccer team made it to the sectional finals for the first time this past fall.
The Witches will be up against a tough opponent on Saturday. Millbrook is 21-3 (one of their three losses was to Our Lady of Lourdes, the team that beat Greeenwich back in the 1990s) and has a pair of 6-foot forwards.
"At this point of the season, everybody's good," Slater said. "It's another game for us. We do what we do, they do what they do. We've just got to go out and take care of the X's and O's."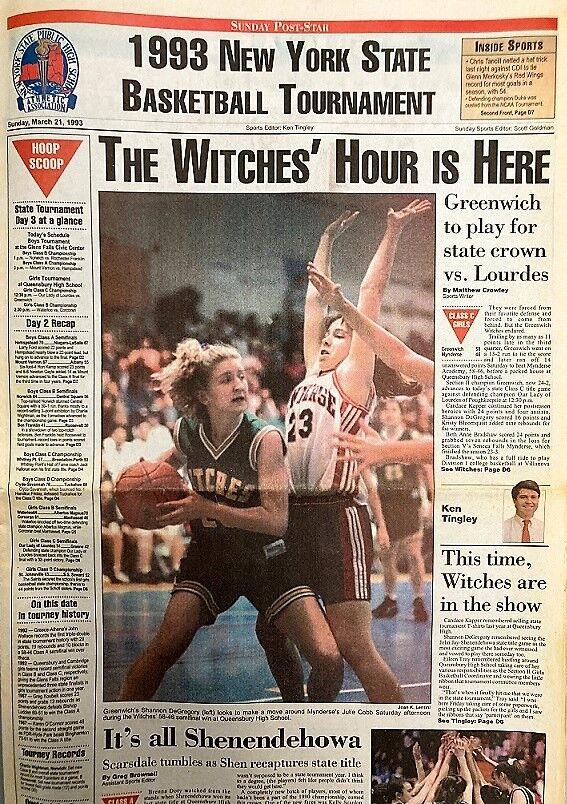 The connection with the 1990s team is inescapable — Brooke Kuzmich said she was looking through old newspaper clippings with her mom just recently — but this weekend is also a chance for a new generation of Greenwich players to make their own mark.
"It's a very tight-knit community," Slater said. "They see the names of parents, relatives, current teachers and administrators painted on the wall. They just want to keep that going and be a part of something that's been special here for a long time. They're very aware of wanting to continue the deep traditions, but they also want to do it for themselves. They want to set their own (standard) ... like, 'hey, this was that 22-23 team.'"