BINGHAMTON — Down 14 points with under a minute to play in its Class C state semifinal, Lake George coach Blake White subbed out senior starters Connor Vidnansky, Chris Becker, Mason Flatley and Alex Leonelli.
It took a moment for each senior to find a bench seat.
Behind the standing ovation of the Lake George community, Flatley, the Warriors' all-time leader in games played, hugged his coaches and several teammates.
Becker, stoic as always, did the same as his career as a walking double-double slowly ticked away despite scoring a team-high 18 points.
Vidnansky followed suit behind his two all-state teammates. As one of the team leaders in 3-pointers made, his dedication to the Warriors was felt in each embrace he made down the bench.
As for the Warriors' starting point guard, Leonelli saved his best for last. The senior buried five 3-pointers in Lake George's 80-63 loss to Middle Early College on Saturday in the State Boys Basketball Tournament.
He was also a shoulder to lean on, sitting alongside Flatley, as the foursome watched the final seconds of their varsity careers tick away.
At the buzzer, Middle Early College erupted in celebration after toppling the top-ranked Warriors and beating a team that had won 54 straight games since its last loss in 2017. Flatley, face red and freshly removed from the depths of his jersey, led Lake George (26-1) down the formal postgame handshake line, symbolizing it was truly over.
"We played so well for three quarters," coach White said. "I thought we could have had a lead if it was not for some of those turnovers. But (Middle Early College) stepped up the defensive pressure in that fourth quarter and it threw us off.
"The program has been on such a high since 2013 and the seniors have been a big part of that," White added. "So we are gonna miss those guys but we wanted to make sure those guys left with their heads held high because to get here three years in a row is an amazing feat."
Those Warrior seniors helped match Middle Early College point for point in the first 24 minutes. At half, Lake George only trailed by one point despite the Kats shooting 45 percent from deep on 5 of 11 shooting.
Middle Early College shot the lights out, sinking a triple to end the first quarter and dropping another 3-point buzzer beater to conclude the third. The Kats' shooting remained consistent in the second half, adding five more triples on only 11 attempts.
Down three points and momentum slipping away with five minutes to play, Lake George needed a bucket. Just in time, Leonelli lined up from the left wing and dropped his fifth triple and 17th point.
Just like that, the Warriors found new life and Middle Early College called a timeout.
"He was just phenomenal," White said of Leonelli. "He ran the show and made some big threes. And he could not have played better. I was so happy for him in his last game as a senior."
However, Leonelli's 3-pointer was the last field goal Lake George would score in the final four minutes as turnovers and missed shots inside sparked a 14-0 Kats' run.
With only two minutes to play, Lake George began intentionally fouling, but Middle Early College could not miss and Leonelli's last stand proved to be exactly that.
Over the past four years, the Warriors won 91 games and only lost 15 times. Lake George is the model of consistency in not just Section II but the state. With three straight state final four appearances and state championship victories in 2013, 2015 and 2018, the Warriors are an all-time great program.
Teams like Lake George do not rebuild, they reload but replacing this group of seniors will not be easy.
However, Flatley believes underclassmen like sophomore Luke Pelchar and freshman Cam Orr are ready to take the Lake George torch, that likely burns with a white-hot Warriors' flame.
There were not enough hugs or tears to go around the Lake George postgame lobby as players, coaches and families grappled with the reality of all things coming to an end.
Though the streak is dead, the gravitas of 54 straight wins will live on forever.
"Legendary," Flatley said of the run Lake George has had. "That is all it is. Credit to everyone in this program. ... I am excited to come back during my college days and watch (Luke and Cam) play. That should be fun."
Boys basketball: Lake George vs. Middle Early College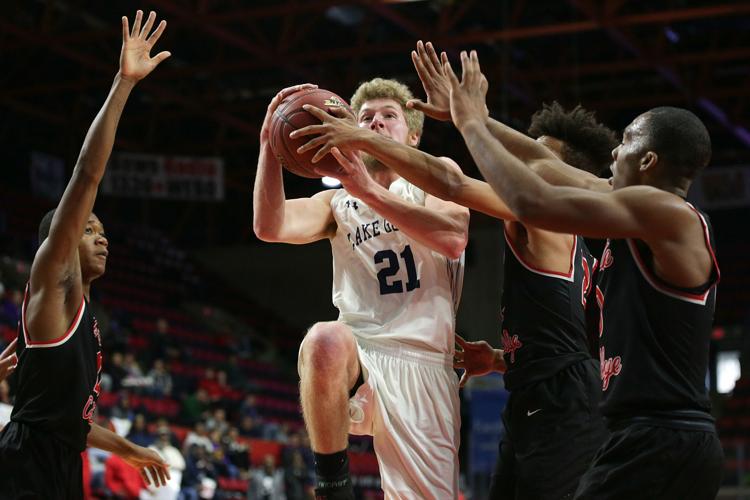 Boys basketball: Lake George vs. Middle Early College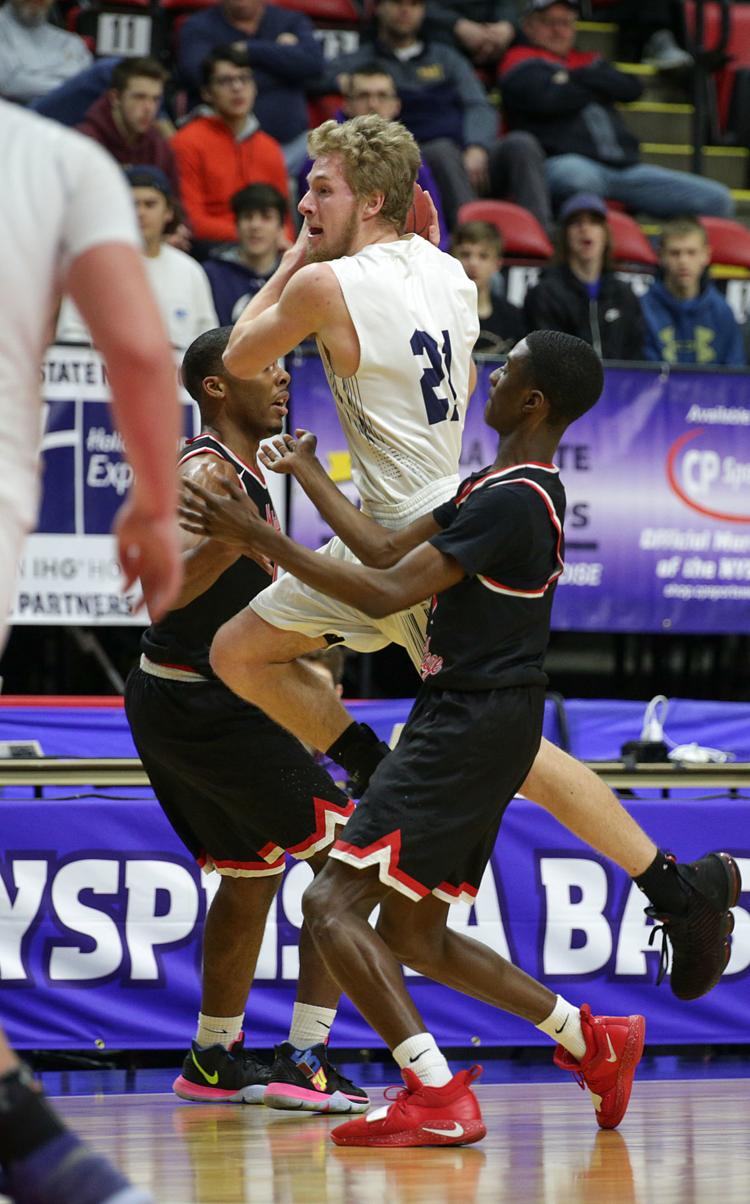 Boys basketball: Lake George vs. Middle Early College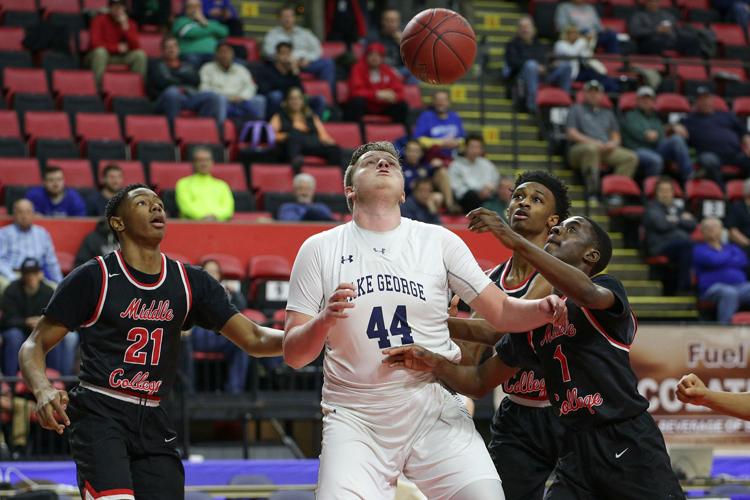 Boys basketball: Lake George vs. Middle Early College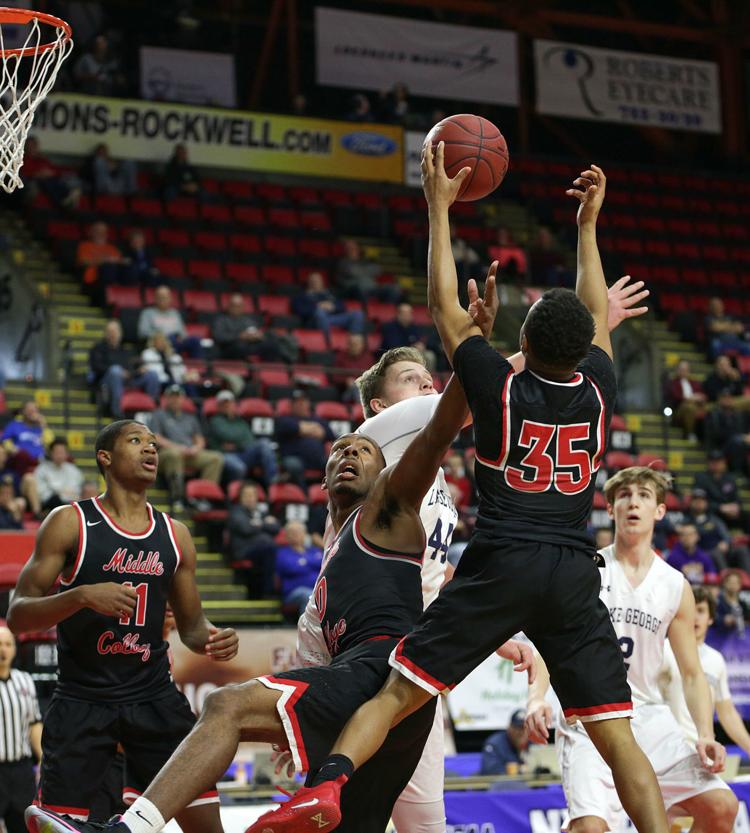 Boys basketball: Lake George vs. Middle Early College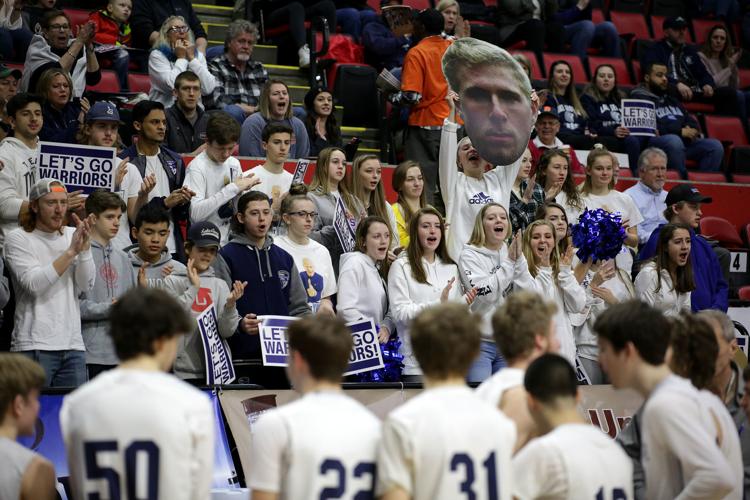 Boys basketball: Lake George vs. Middle Early College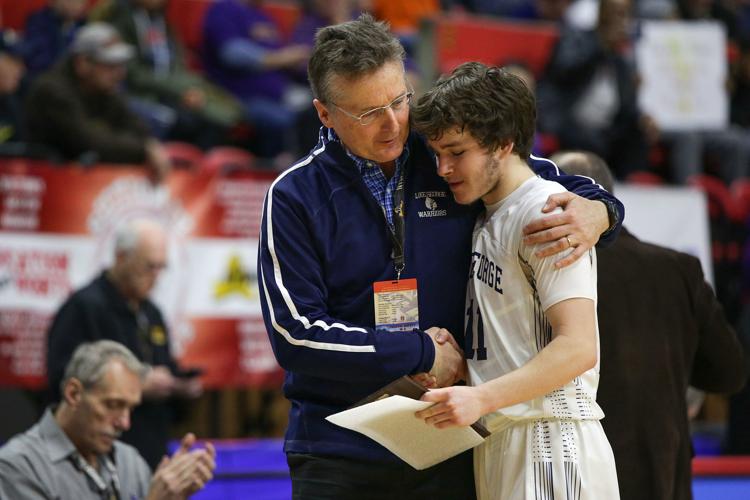 Boys basketball: Lake George vs. Middle Early College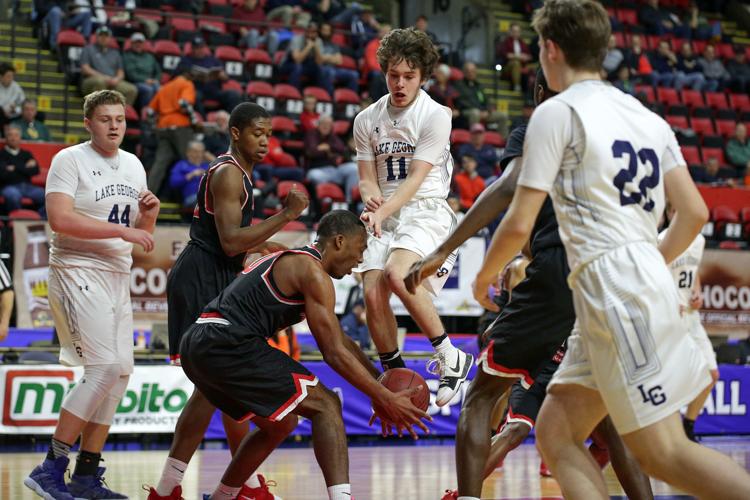 Boys basketball: Lake George vs. Middle Early College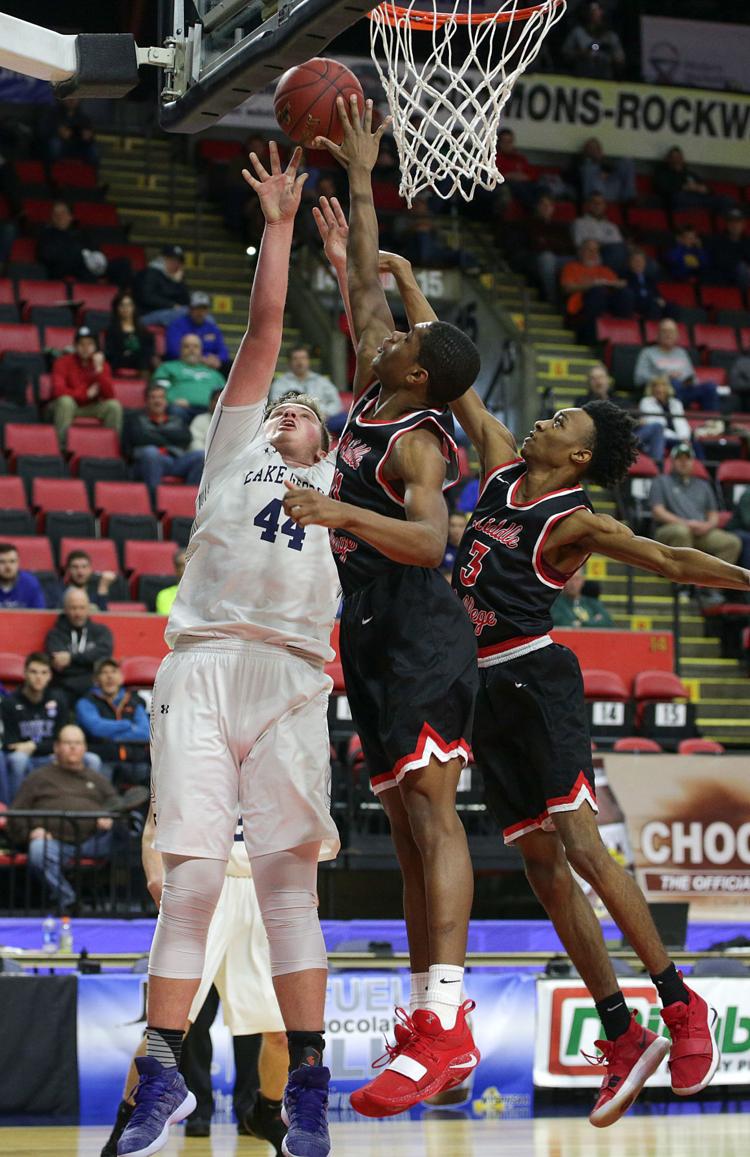 Boys basketball: Lake George vs. Middle Early College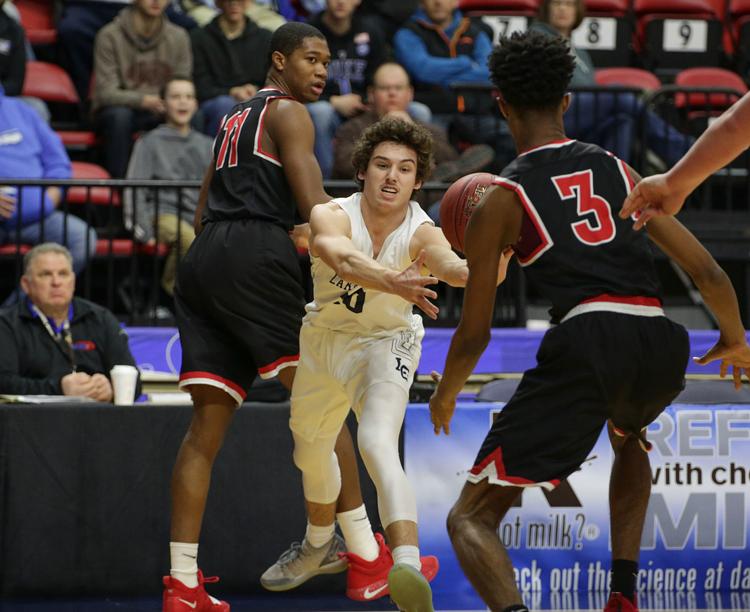 Boys basketball: Lake George vs. Middle Early College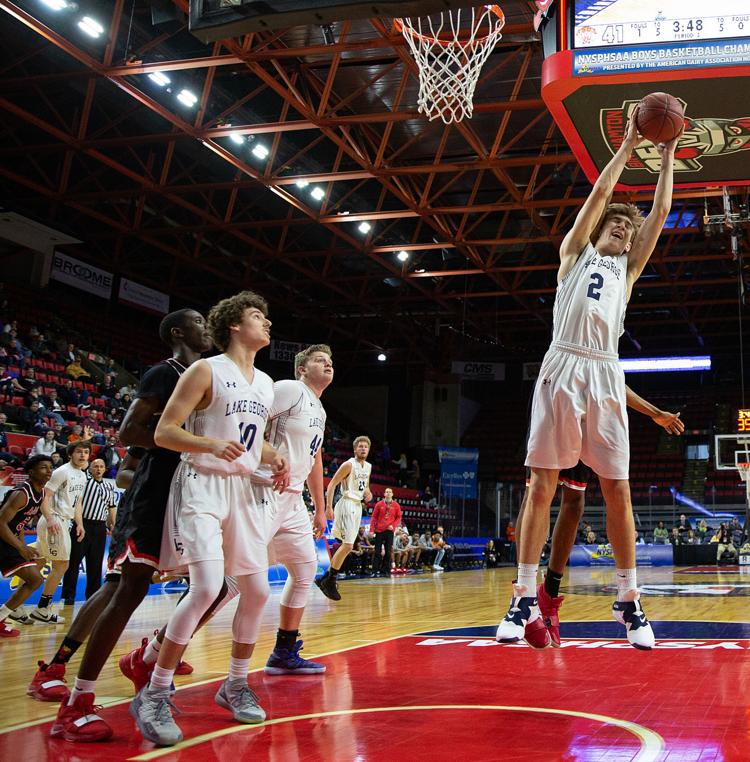 Boys basketball: Lake George vs. Middle Early College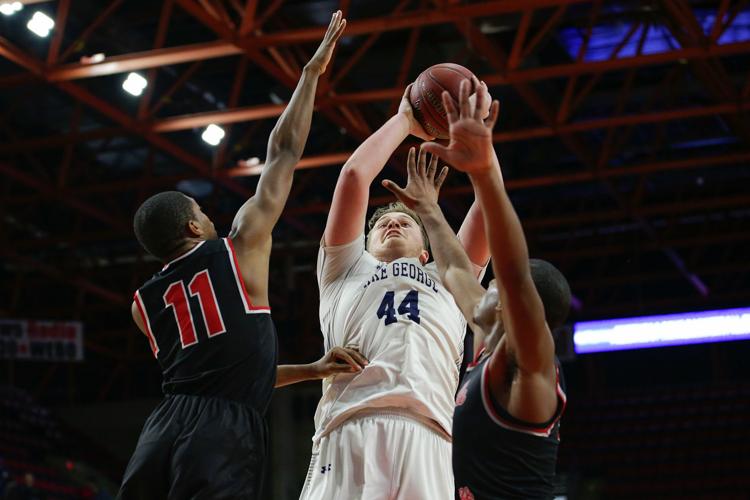 Boys basketball: Lake George vs. Middle Early College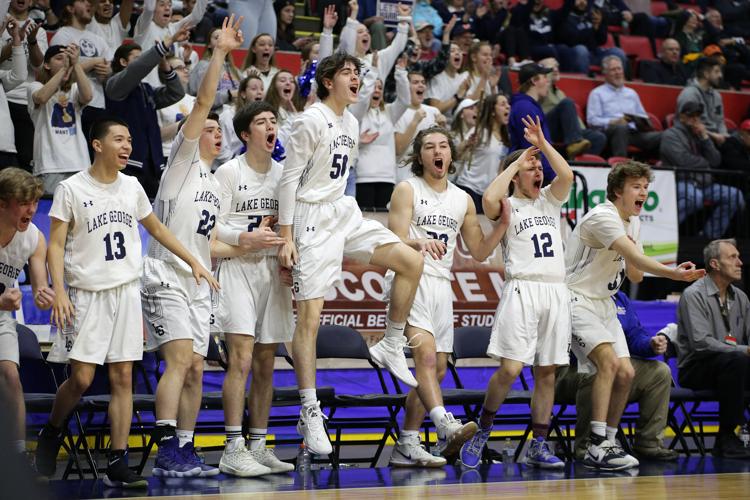 Boys basketball: Lake George vs. Middle Early College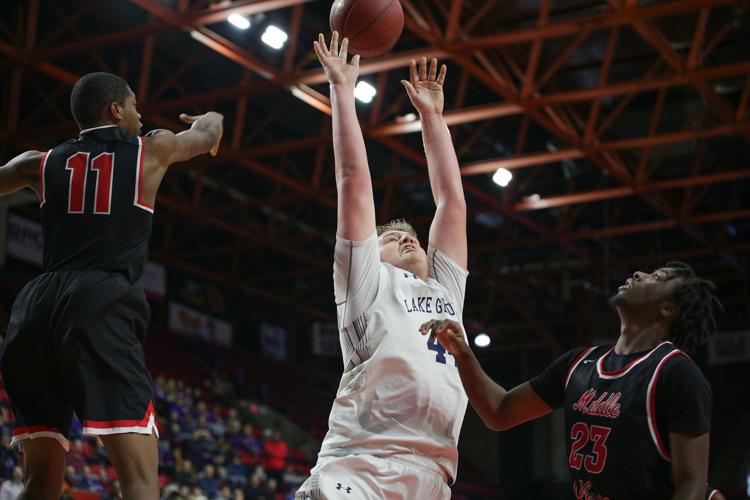 Boys basketball: Lake George vs. Middle Early College
Boys basketball: Lake George vs. Middle Early College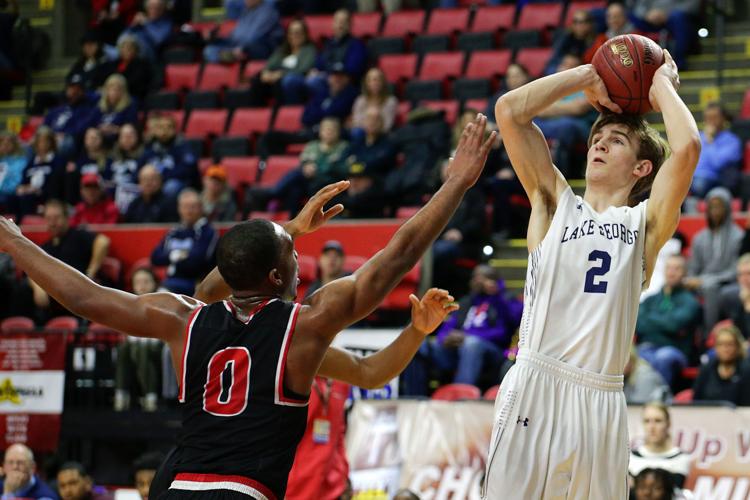 Boys basketball: Lake George vs. Middle Early College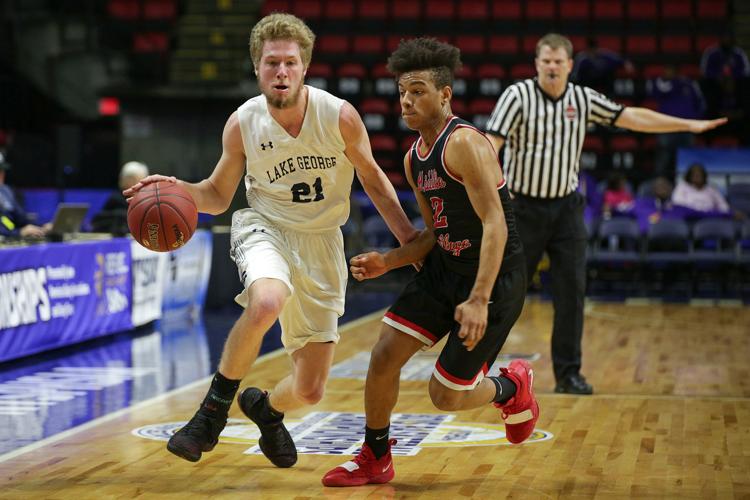 Boys basketball: Lake George vs. Middle Early College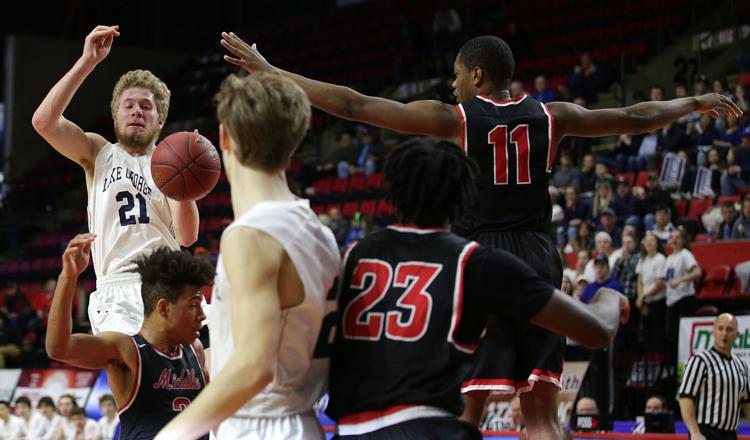 Boys basketball: Lake George vs. Middle Early College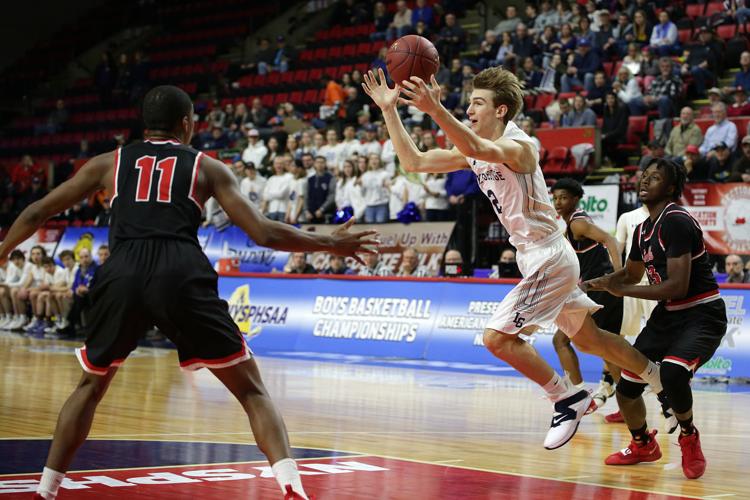 Boys basketball: Lake George vs. Middle Early College