GLENS FALLS — Alex Leonelli can knock down 3-pointers. He proved that all year.
As the starting point guard for the defending Class C state champion Lake George Warriors, Leonelli has hit 33 on the season, but started Monday's game against Mayfield hotter than normal.
From the jump, Leonelli could not miss.
The 5-foot-7 guard hit his first four triples, sparking a 20-3 first-quarter run against No. 5 seed Mayfield.
Though the Panthers rallied, even tying the game early in the third, Lake George continued to stay on brand, as the Warriors outscored Mayfield by 21 in the second half and won 69-44, advancing to their fifth consecutive championship game.
Lake George plays the winner of Tuesday's Maple Hill/Hoosick Falls on Friday at 5:30 p.m. in the Class C final of the Section II Boys Basketball Tournament inside Cool Insuring Arena.
"I was trying to find him and get the ball to him early because he knocked down like his first four shots," Mason Flatley said, "which is absolutely crazy. I mean 12 points like that right off the bat. That usually puts teams down.
"But Mayfield fought back and we kept trying to find Alex."
On a team so heavily reliant on all-state talents Mason Flatley and Chris Becker, it was Leonelli that sparked new life into Lake George, while manifesting his best game as a Warrior.
Finishing with a team-high 16 points, his most important bucket actually wasn't a triple.
After only leading by four at half, Mayfield battled back in the fourth quarter, desperately trying to match a signature counter-punch Warriors' third-quarter effort.
Holding an 11-point lead in the fourth, Leonelli caught a swing pass and loaded up for the open 3-pointer. Rather than continuing his hot streak, the nifty guard faked before driving a wide-open lane.
Elevating almost like his teammate Mason Flatley does, Leonelli was met at the rim by a Mayfield defender.
He finished the three-point play and pointed to the Lake George student-section in celebration after.
As Lake George's bench went nuts seeing its point guard make such a play. The energy shifted and Mayfield could feel it would soon be victim number 51 of this active winning streak.
"That was beautiful," coach Blake White said of his point guard's three-point finger roll finish. "We were all jumping up and down. That is the thing with this team, our energy. Every time there is a basketball people jump and clap. There is so much positive energy."
"That moment came in the middle of our run and to be able do something I do always do while showing off my stuff a little bit made it a nice moment," Leonelli said. Doing stuff like that frees up my teammates too."
As rare as a Leonelli three-point play feels, the way Lake George closed the game was even more unique.
With seven minutes to play, Becker picked up his third foul. Dating back to last year, the big man tends to be the force that either rallies or closes Lake George's games.
He is simply too big to defend at the rim and even when the Warriors are missing, he often cleans up offensive rebounds.
However, Lake George did not need his services to pull away from the Panthers. Becker sat the bench for five fourth-quarter minutes, reentering when the Warriors had already built a 16-point lead.
If Leonelli is leading the Warriors in scoring and Becker is not even needed at the end of games, then good luck finding a team in Class C that can keep up with this group.
"We have guys on the bench and that is a big confidence booster to be able to perform like that without (Chris) in the game," Leonelli said. "He is such a key piece of our offense, but to get other guys going when he is not in there forces us to go five out."
Boys basketball: Lake George vs. Mayfield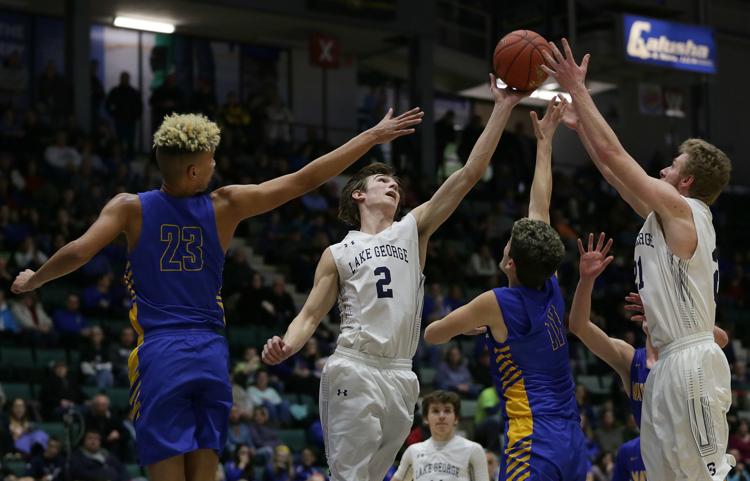 Boys basketball: Lake George vs. Mayfield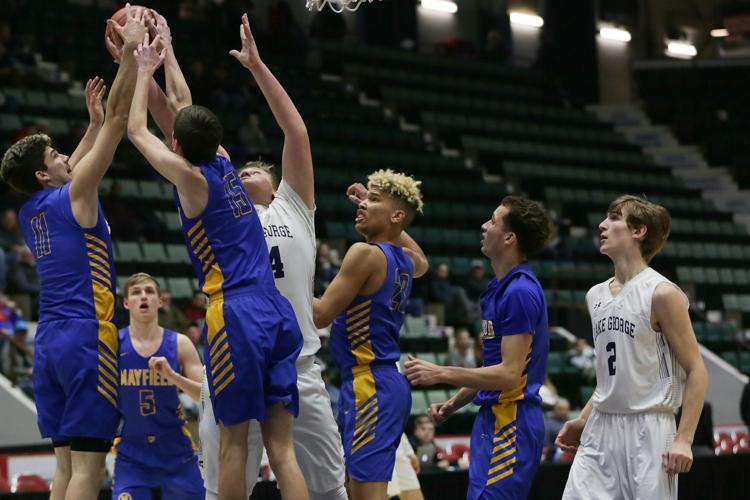 Boys basketball: Lake George vs. Mayfield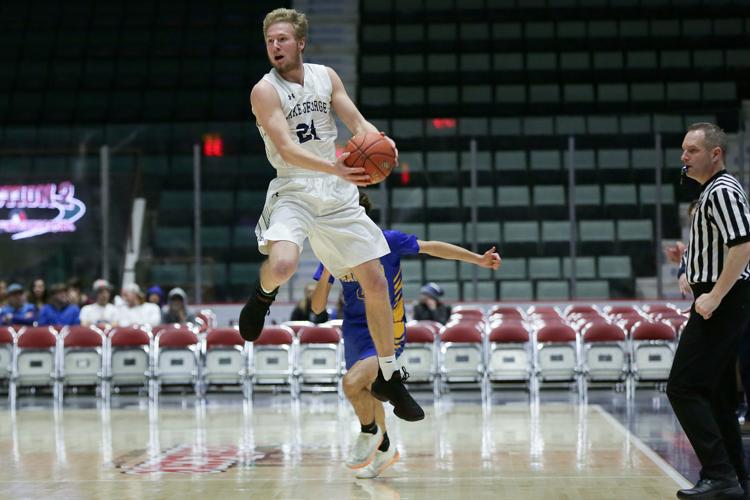 Boys basketball: Lake George vs. Mayfield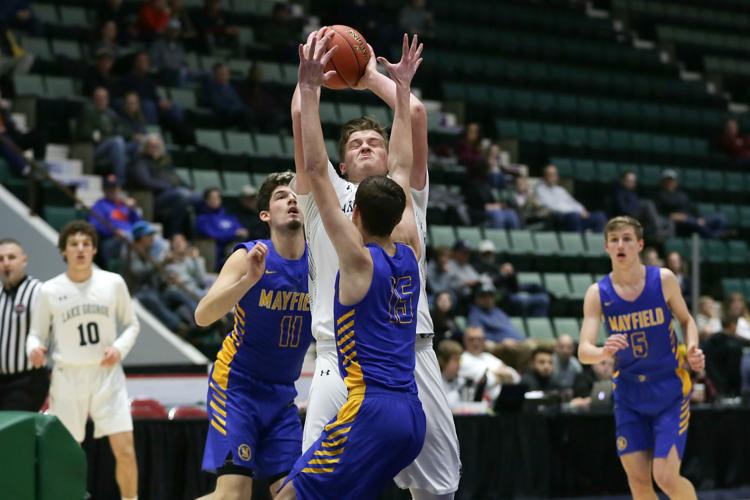 Boys basketball: Lake George vs. Mayfield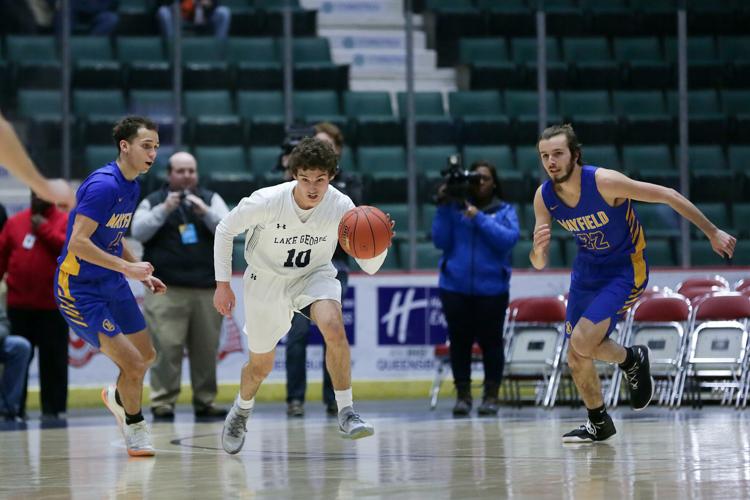 Boys basketball: Lake George vs. Mayfield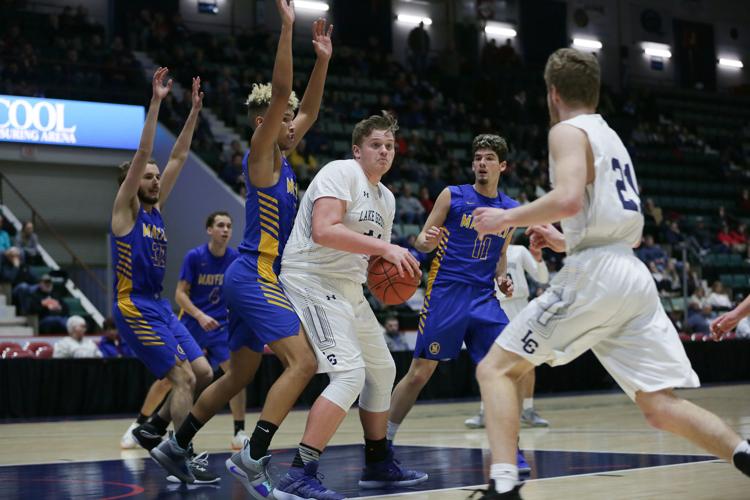 Boys basketball: Lake George vs. Mayfield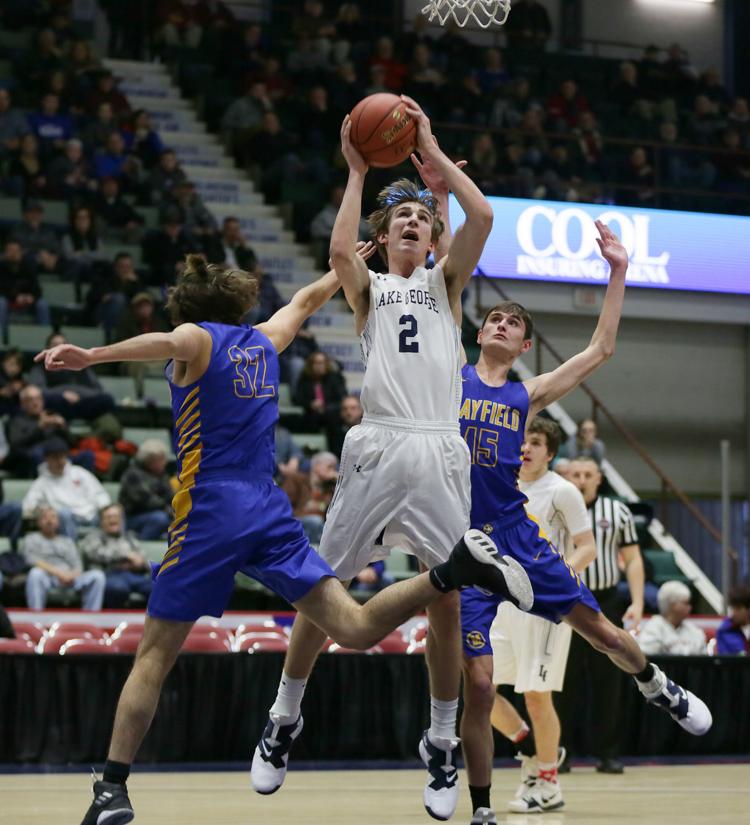 Boys basketball: Lake George vs. Mayfield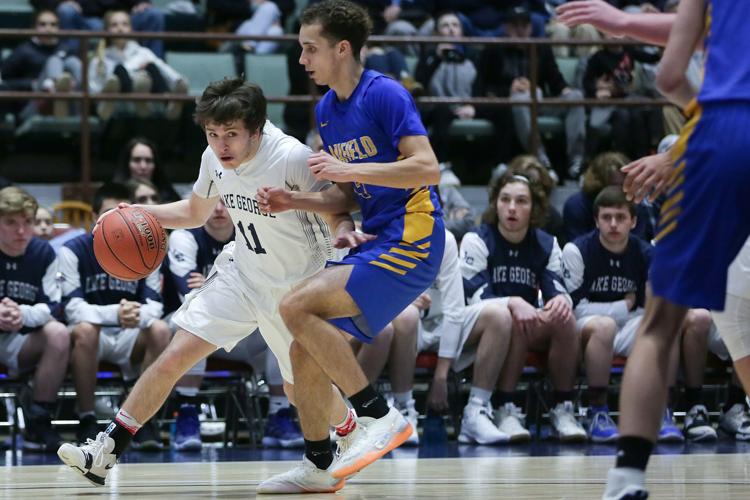 Boys basketball: Lake George vs. Mayfield