GLENS FALLS — Indians coach Rob Girard exited his winning locker room glistening.
The shine of an 88-70 sectional win matched the small beads of sweat stuck on the side of his head.
As the coach spoke with media, he could not stop smiling. Advancing to a third championship game in four years excited him, but also he knew what he just witnessed: yet another Joseph Girard III by-any-means winning performance.
In a showcase of willpower, JG3 scored 66 points on 17 2-pointers, eight triples and 24 of 25 free throws.
Somehow, that is not a career-high foul shooting night though as Girard III went 25 of 25 once last year.
But considering he accounted for 75 percent of his team's points, Monday night Girard played the best game of his life inside a ruckus Cool Insuring Arena.
It'll likely be even louder Friday night when Glens Falls (22-1) plays Schalmont (22-1) for the Class B title of the Section II Boys Basketball Tournament at 7:15 p.m.
"Joe was more than Joe," Rob Girard said of JG3, grinning with his arms wide. "And our other 11 guys, they believe in the system and believe in what is going on with him."
To win the way Glens Falls does, it takes a level off all-in commitment. Girard III's teammates ride a fine line of knowing he will shoot a lot, while also maintaining focus for their own opportunities.
That is the type of belief Rob Girard spoke on. But such optimism was scarce early as there were first-half moments when it looked like Glens Falls finally met the type of team it can't beat.
Watervliet is long, athletic, confident on both ends, and had multiple defenders to pester Girard III.
Eight minutes in, Glens Falls was down seven points but it felt like 100. Nothing was dropping for the Indians and the Cannoneers were knocking in triples while establishing their dominance inside.
Again, Watervliet was bigger, taller and far more athletic than Glens Falls.
Fed up, Girard III launched about a 35-foot 3-pointer, the type only Steph Curry has permission to take. It dropped, sparking a 17-10 Indians run to end the half.
"Before the game, I told (teammates) that every time they go on a run, we have to weather it," Girard III said. "We knew they could put up points fast because, with their defense and length, they are good at doing that.
"Last year, we lost in this (semifinal) game," he added. "We preached getting back here and we did that."
In the second half, Girard started attacking the rim. It is evident his workouts at Saratoga Peak Performance are paying off. He is driving the lane with more hang time, body control and twitch than he did a year ago.
His 34th point came early in the third on an inside-out dribble before he gathered in the lane, drawing contact and finishing a three-point play.
After a quick flex to the Indians' student section, Girard sank the freebie, putting Glens Falls up six.
For the next 15 minutes, Watervliet decided to try and beat Glens Falls in a shootout. Rather than work an offense, the Cannoneers were comfortable running-and-gunning, which worked at times.
But this playoff-peaking version of JG3 dictates pace — making 17 second-half foul shots — and outcomes.
"My dad and I were talking about it a little bit but this is probably the best basketball I've played ever," Girard III said. "I think mainly it is because of my mind. My mindset is the biggest thing for me personally."
When the fourth quarter started, the Cannoneers showed signs of fatigue. First-half Watervliet 3-pointers which dropped, started barely hitting rim.
As Watervliet faded, Glens Falls hit its apex.
Girard III continued to dash through the lane, make his foul shots and boosted the Indians to a 30-point fourth quarter output, 22 coming from him.
He does not tire. He does not shrink.
Just when no one thought it possible, JG3 leveled-up.
Monday night proved that technically he is not winning these games by himself.
But he will if he has to.
"This is my last year doing this in a Glens Falls uniform and I do not want it to end, early." Girard III said. "I have a will to win and I do not want to lose so I am just going to do whatever it takes to win games for these guys and myself."
Glens Falls Boys Basketball
Boys basketball: Glens Falls vs. Watervliet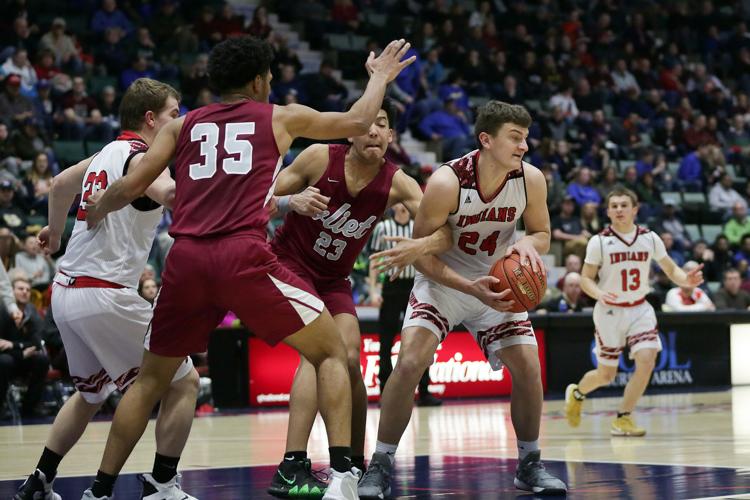 Boys basketball: Glens Falls vs. Watervliet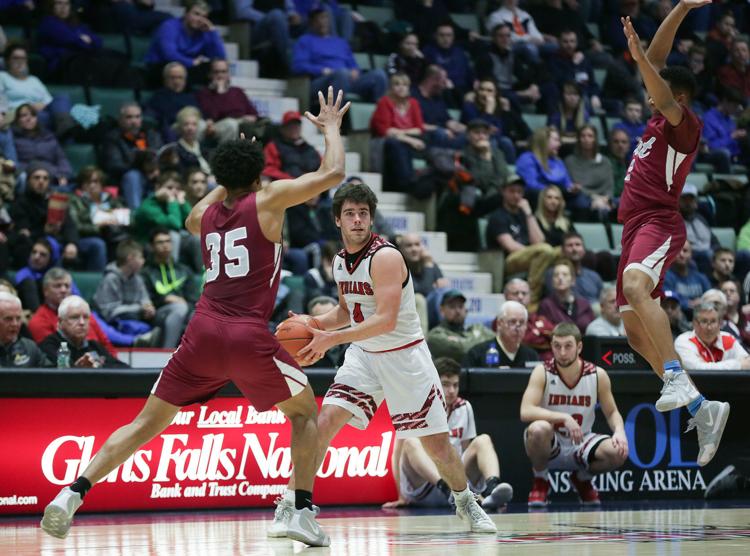 Boys basketball: Glens Falls vs. Watervliet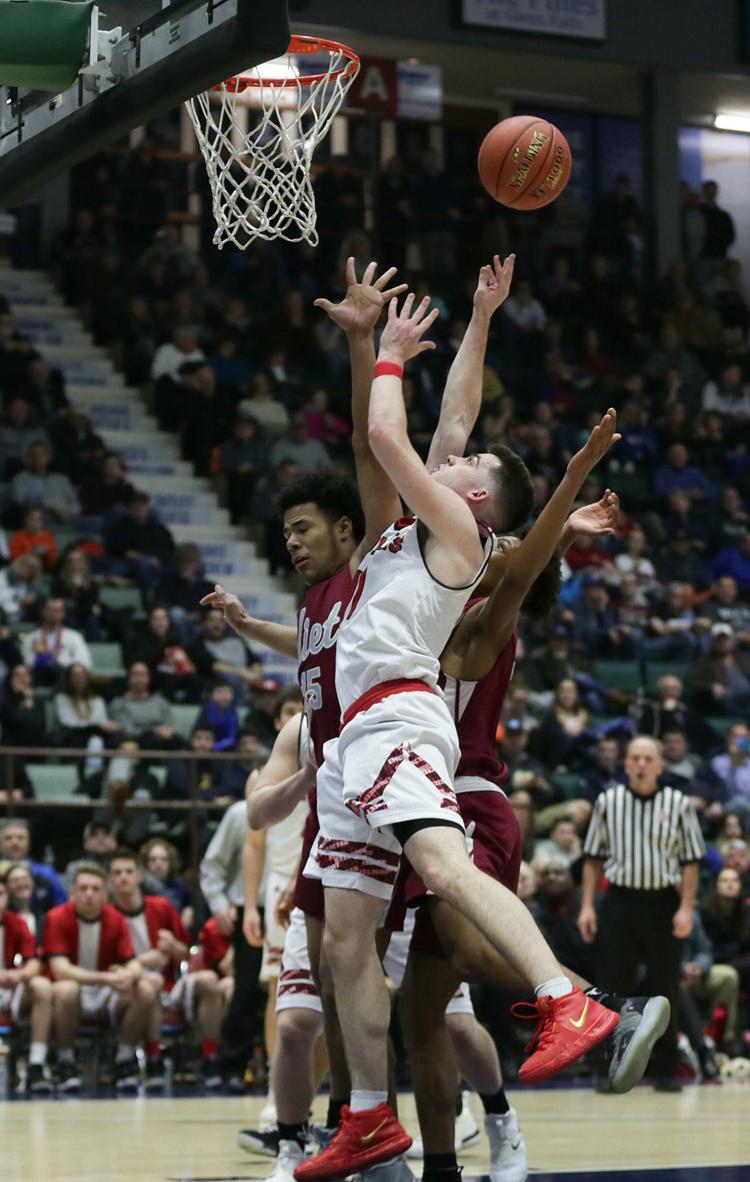 Boys basketball: Glens Falls vs. Watervliet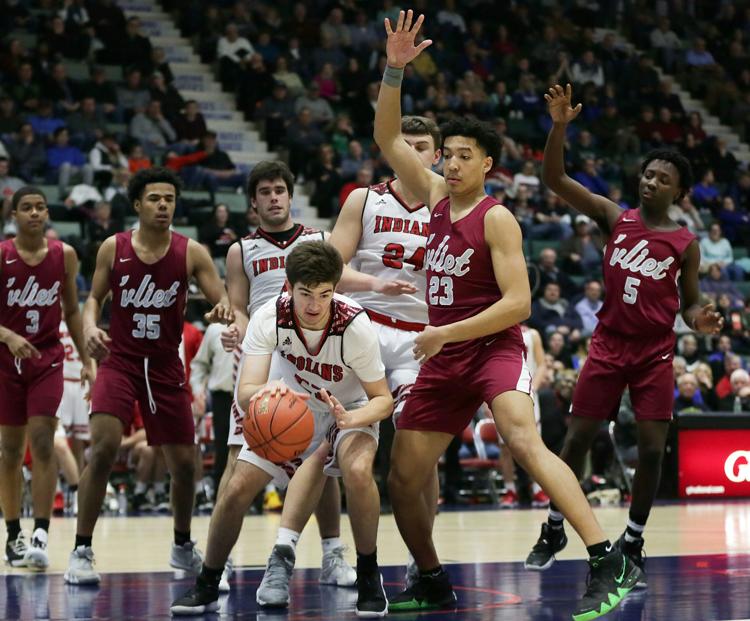 Boys basketball: Glens Falls vs. Watervliet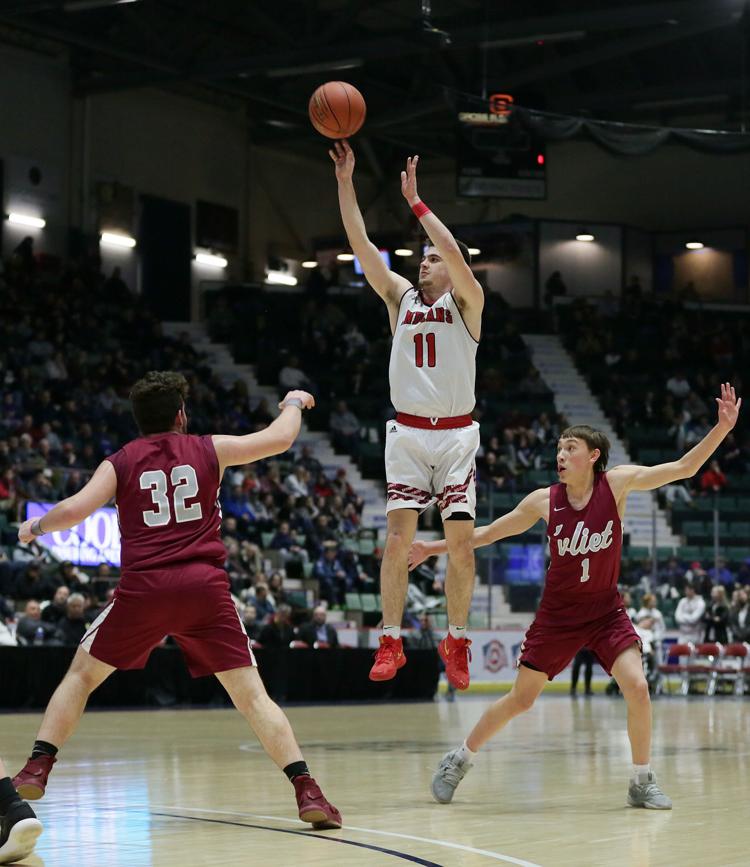 Boys basketball: Glens Falls vs. Watervliet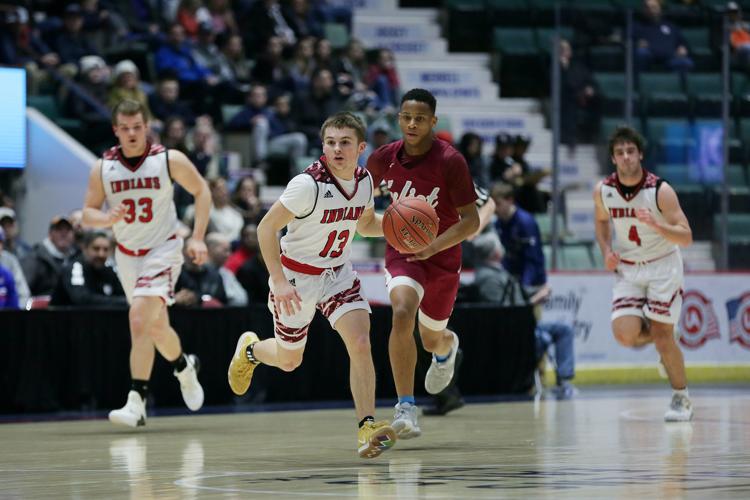 Boys basketball: Glens Falls vs. Watervliet