LAKE GEORGE — Mason Flatley spent most of his school day "flexin."
The senior rocked his 2018 boys basketball state championship ring as he walked the school halls on Friday in anticipation for the Warriors' home opener against Ticonderoga.
It was a way to celebrate what had been while also reminding this year's team what could be.
"I'm sure you saw my tweet from last night but I said I was ready for war," Flatley said. "When you step in between these lines that's what this is, especially against a team like that."
Ticonderoga pushed Lake George to the brink last year, losing to the Warriors by two points in a state regional final game.
Had Flatley dared wear his ring during Friday's game, it may have slowed the high-flyer down. The giant piece of silver looking jewelry is impossible to miss.
But come tipoff, Flatley was ready to push last year aside and focus on the season ahead.
The Warriors, still riding a 28-game win streak from last season, looked as if nothing has changed, beating Ticonderoga 74-59.
Except, a lot has changed.
Blake White took over head coaching duties from future hall of fame inductee Dave Jones.
All-state players Caleb Scrime and Alex Jones were lost to graduation along with forward Nick Hoffis. That's three key starters gone along with one legendary coach.
But the on-court infrastructure remains with Flatley and big-man Chris Becker back, and neither could be stopped Friday.
Becker scored a team-high 28 points, the bulk of which came in the first and third quarters. He also pulled down 11 rebounds. Lake George opened the game feeding the 6-foot-7 center until Ticonderoga was forced to double- and triple-team him.
Light on his feet and sound around the rim, Becker scored 12 of Lake George's first 22 points, all in the first quarter.
Then it was Flatley's turn in the second quarter. He was active defensively, feeling comfortable in the Warriors' 2-3 zone, which helped him snag four steals and two blocks.
And of course, he was getting buckets.
Flatley scored 19 first-half points and finished with 23, including five triples, all in the opening 16 minutes.
The combination of Flatley and Becker, in addition to sound outside shooting from guards Alex Leonelli and Connor Vidnansky, gave Lake George a 15-point halftime lead.
"I'm not sure if we could have played a better first half," Warriors coach Blake White said. "But we did not move as well in the second half. I think we were hoping for the game to go faster and (Ticonderoga) got back into the game because of that."
In the third, Ticonderoga, led by senior forward Colton Huestis, forced the Warriors into some turnovers, cutting its deficit to 11 points.
Huestis is a talented and long guard, capable of making any difficult shot look easy. He got his against the Warriors, scoring a game-high 30 points.
But then Becker came alive again, shutting the show down with multiple three-point plays and a few small flexes as only the quiet giant could.
He beat down the Sentinels' size with 12 third-quarter points.
"He's a big guy and he settles into the post well," Ticonderoga coach Joe Defayette said of Becker. "He has good footwork and passes out of the post well. He is just so tough to stop. We paid him more attention in the second half and it bothered him a little bit but other guys knocked down shots."
Halfway through the fourth quarter, backups came in and the game was essentially over.
With his championship bling back on, Flatley found Ticonderoga's Huestis postgame to chat, potentially about joining Flatley at SUNY Oneonta to hoop next year.
If it's up to Flatley, he'll add a second championship ring before his college basketball career begins next fall.
"I do not think I have a role to fill," Flatley said. "This team has guys that can step up and make shots. Just because they aren't necessarily the guys from last year does not mean anything because if they get going then they can do some of those things too."
Boys Basketball: Ticonderoga vs. Lake George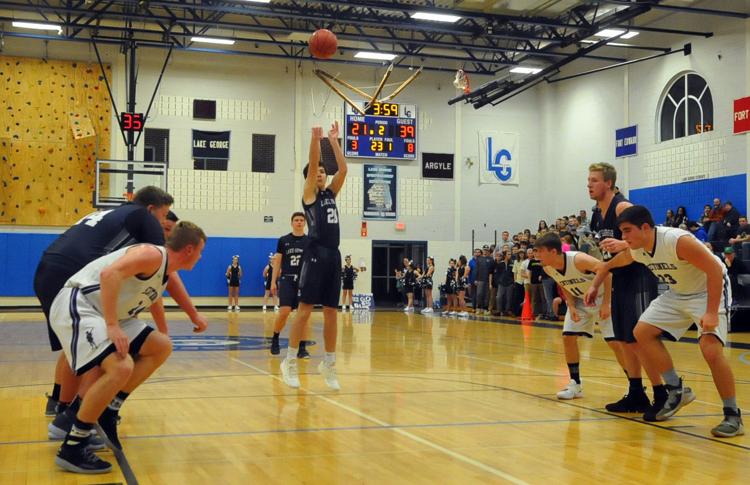 Boys Basketball: Ticonderoga vs. Lake George
Boys Basketball: Ticonderoga vs. Lake George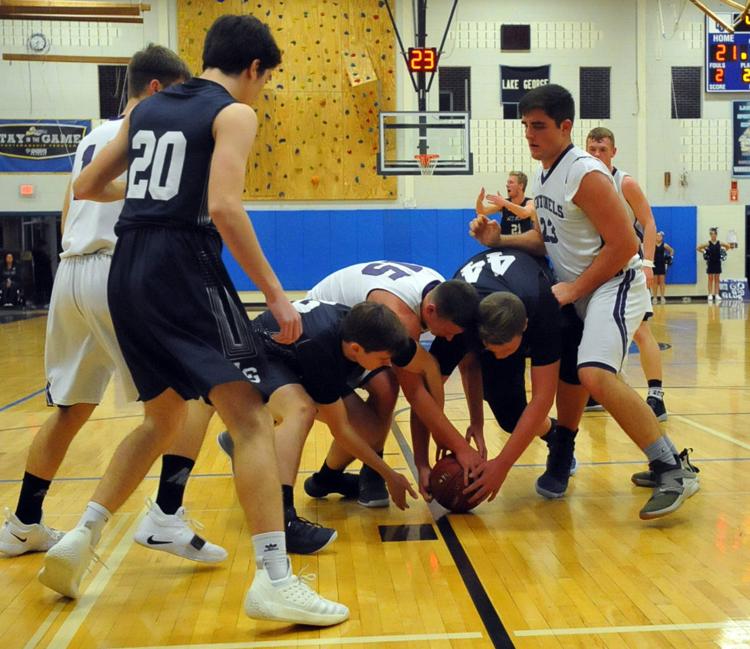 Boys Basketball: Ticonderoga vs. Lake George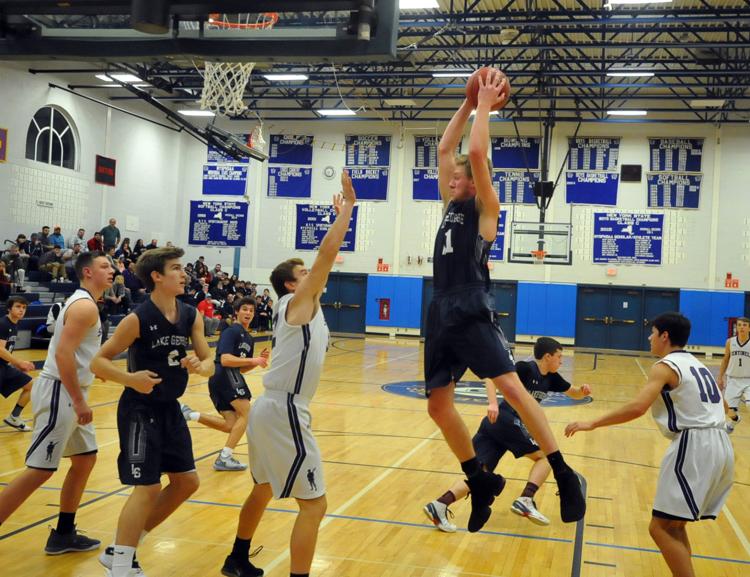 Boys Basketball: Ticonderoga vs. Lake George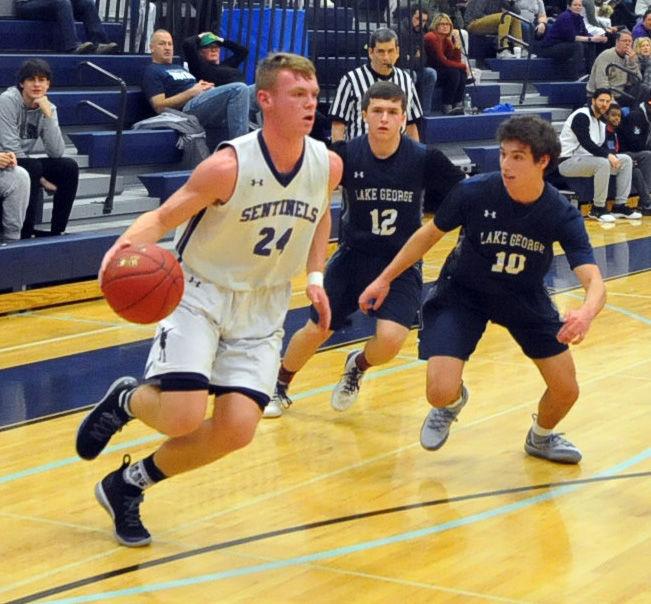 Boys Basketball: Ticonderoga vs. Lake George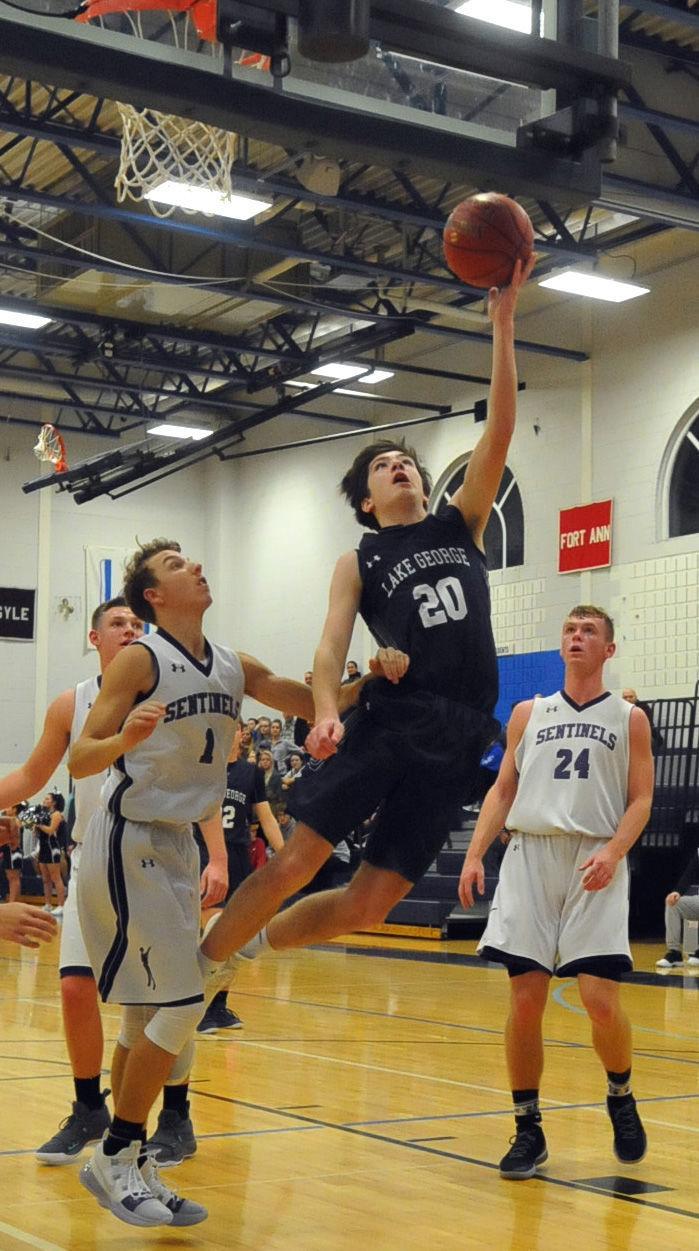 Boys Basketball: Ticonderoga vs. Lake George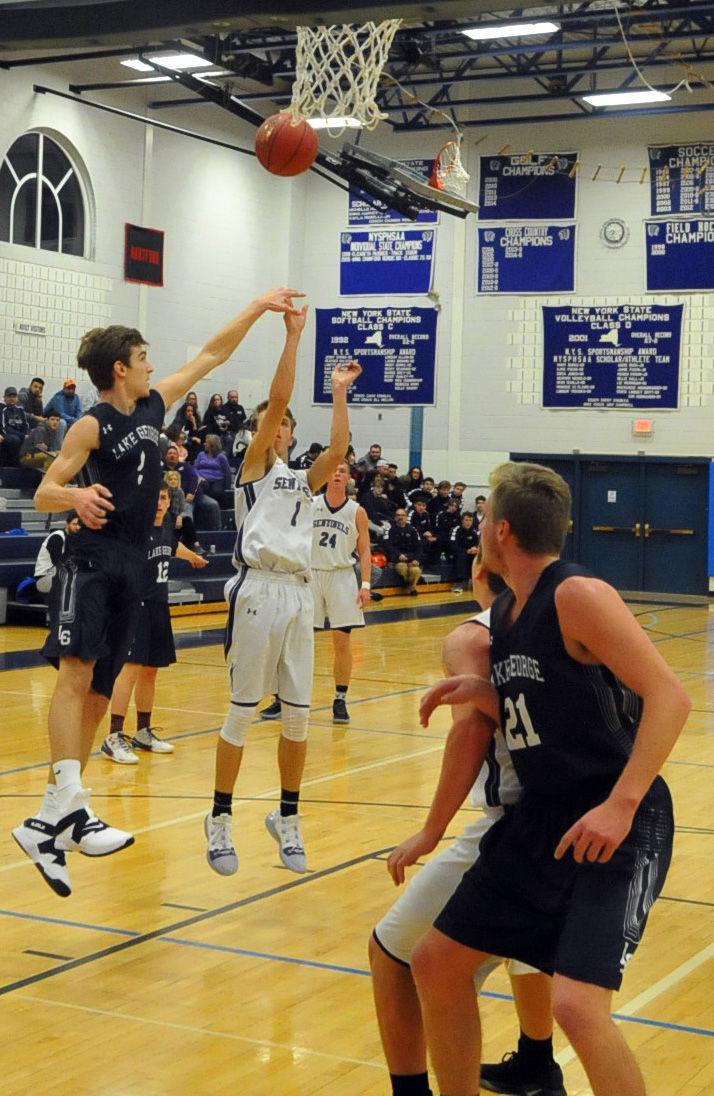 Boys Basketball: Ticonderoga vs. Lake George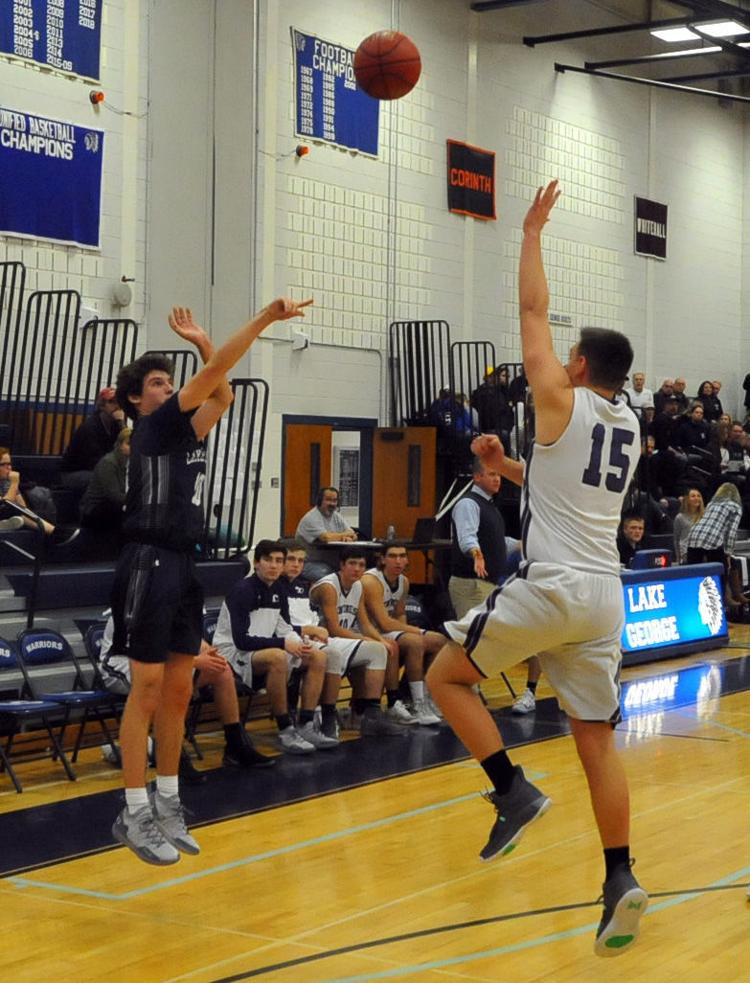 Boys Basketball: Ticonderoga vs. Lake George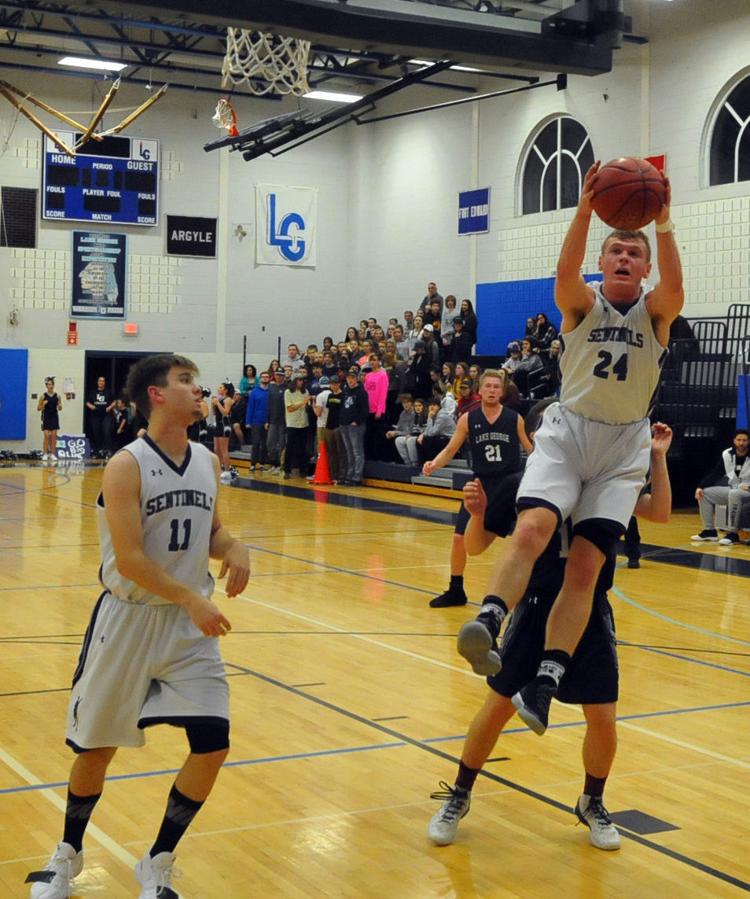 Boys Basketball: Ticonderoga vs. Lake George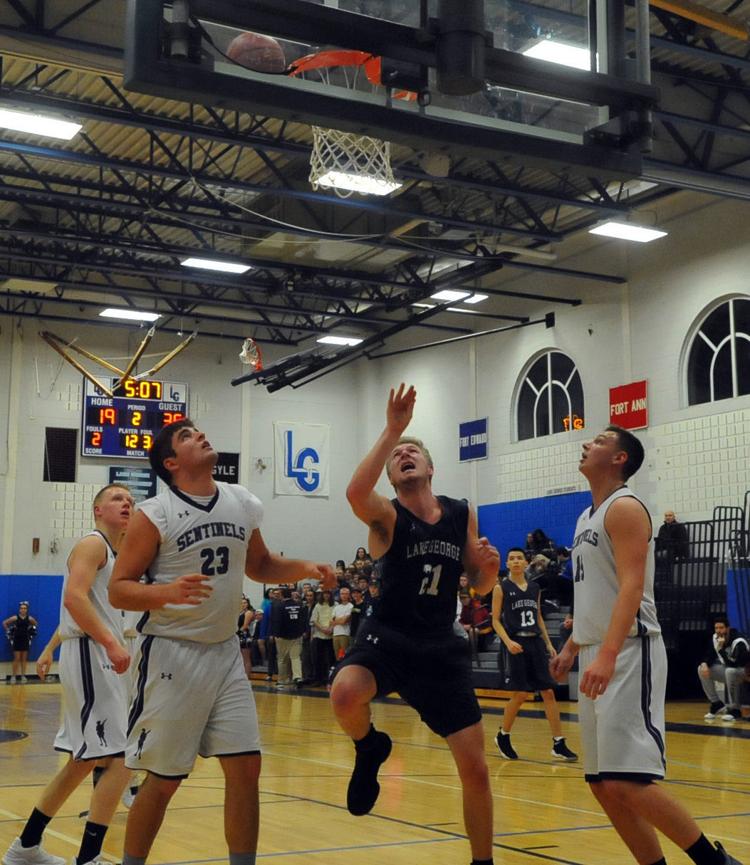 Boys Basketball: Ticonderoga vs. Lake George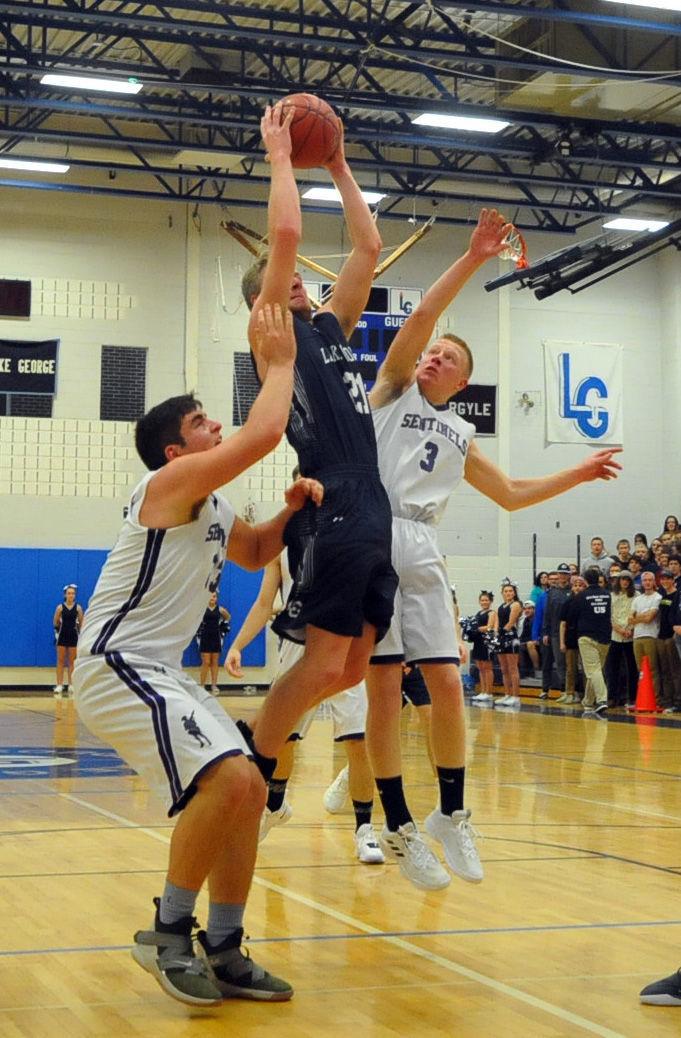 Boys Basketball: Ticonderoga vs. Lake George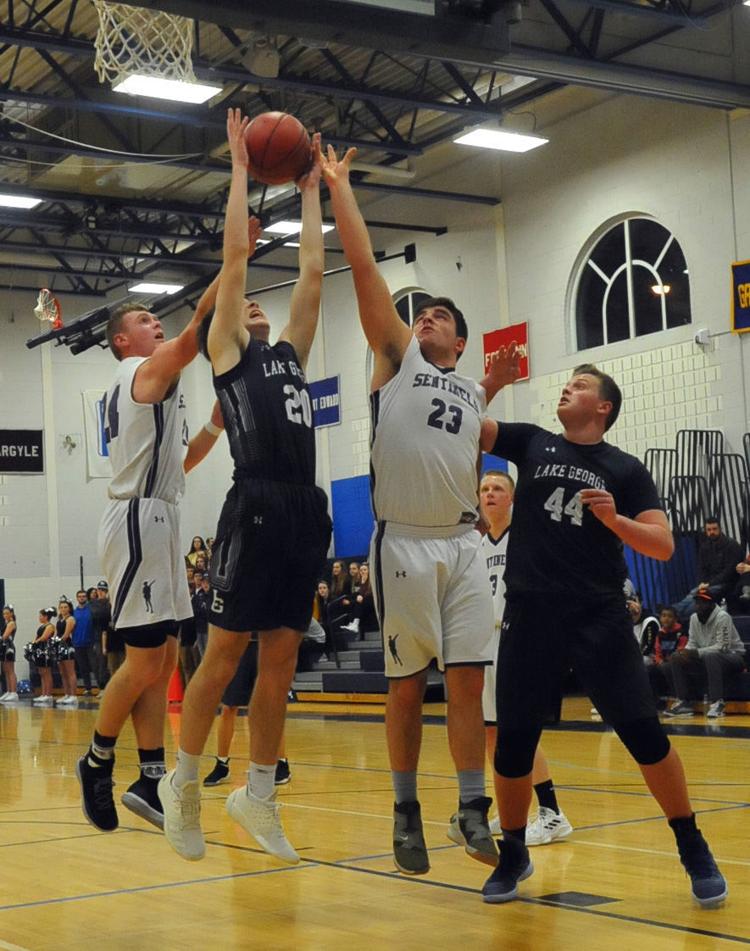 Boys Basketball: Ticonderoga vs. Lake George