QUEENSBURY — A fan who didn't know could have guessed that Queensbury's Sean Collins missed the first game between Glens Falls and the Spartans. Because on Friday, the junior played like he had a lot to make up for.
Scoring a game-high 24 points, including the go-ahead basket with 1:20 left, Collins helped Queensbury erase a 10-point halftime deficit and beat the Indians 64-55 in a Foothills Council boys basketball game at Queensbury.
It was Queensbury's first win over Glens Falls since Feb. 3, 2015, when the Spartans won 77-43.
"A lot of these guys have been on the other end of this," Queensbury coach Greg Dixon said. "I'm super happy for them."
The win also created a tie for second place in the Foothills Council, as both teams are 13-4 in the league. Gloversville's win over Johnstown Friday gave it the league title. The Spartans improved to 14-5 overall, while Glens Falls fell to 15-4 overall. The league and regular season wrap up on Tuesday.
Noah Girard scored 11 of his 17 points in the first half for the Indians, and Zach Barrett scored all of his eight, as Glens Falls took a 34-24 lead into the locker room. But Queensbury came out in the third quarter with some fire in its collective belly, hitting a couple of 3-pointers early on.
"We looked each other in the eyes and said we're going to take this game," Dixon said of the Spartans' halftime change. "As far as sets and stats, it comes down to believing in each other."
"We let up those two big 3s right off the bat," Glens Falls coach Rob Girard said. "We're up 10 and all of a sudden it's four. We went cold in that third quarter, they outscored us by nine."
Matthew Conlon was a big reason for Queensbury's third-quarter rally, contributing eight points and seven rebounds that period. He finished with a double-double of 12 points and 10 rebounds.
You have free articles remaining.
The Spartans stayed close, tying it at 51 on Bryce Bleibtrey's two foul shots, but Noah Girard answered with a 3-pointer with 3 minutes left.
Then it was Queensbury's time to make big plays down the stretch. Jason Rodriguez's putback of a missed free throw tied it at 54. Later, Collins drove to the basket for an underhanded layup to put Queensbury ahead 56-54.
"Coach said pull it out and run a play, but I saw a gap and just took it. I knew I had a slower guy on me, so I took it to him," Collins said.
Glens Falls followed with a turnover on its next possession. Collins then made another driving underhanded layup with 52 seconds left to make it 59-54. The Spartans iced the game with their free throws — an area that hurt Glens Falls (11 of 19).
"I was hearing from everyone, 'Oh, I can't wait to see you play Glens Falls,' so I had to prove it tonight," said Collins, who also had six rebounds.
Bleibtrey added 11 points and Nathan Johnson scored 10.
"We knew we were better than that," Dixon said of his team's 72-36 loss to Glens Falls on Jan. 10. "Frankly, we've just come a long way where we're playing really strong, really physical and together. Every practice it's about using all the skill sets of the guys on the team."
Nick Danahy contributed 12 points, seven rebounds and two blocks for the Indians.
"We didn't hit big shots when we had to," Rob Girard said. "That will get you. (Queensbury) played well, though."
Boys basketball: Glens Falls at Queensbury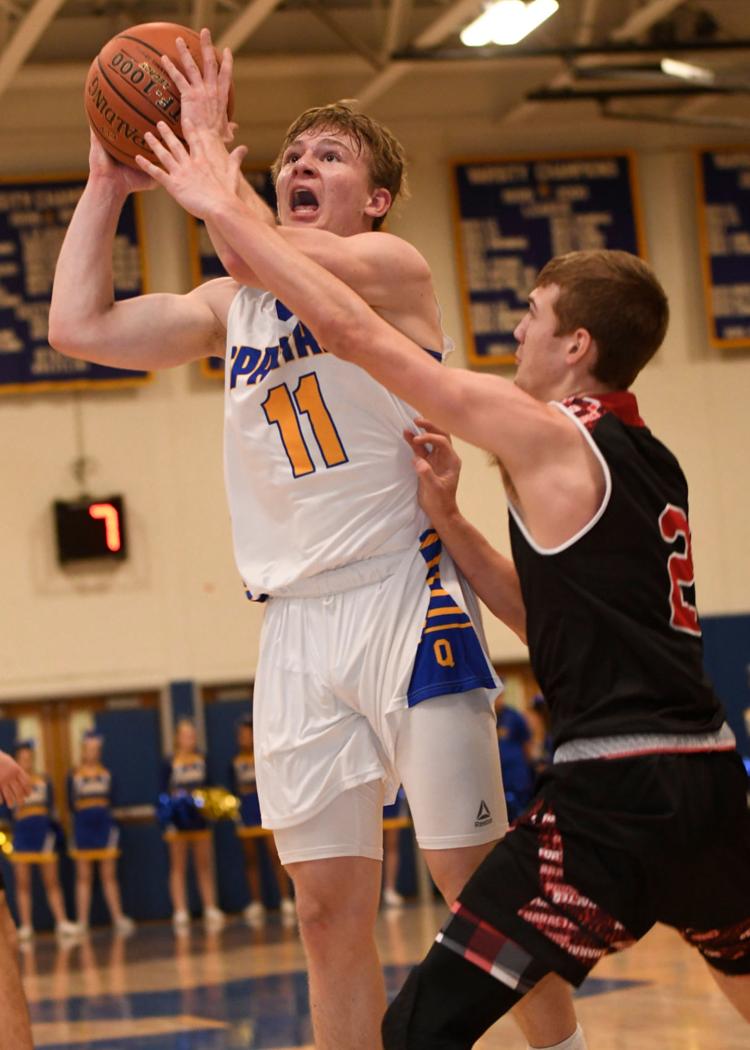 Boys basketball: Glens Falls at Queensbury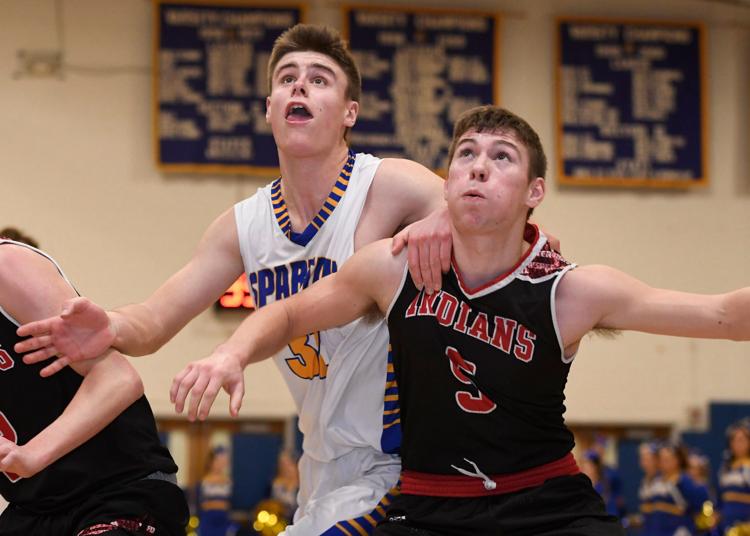 Boys basketball: Glens Falls at Queensbury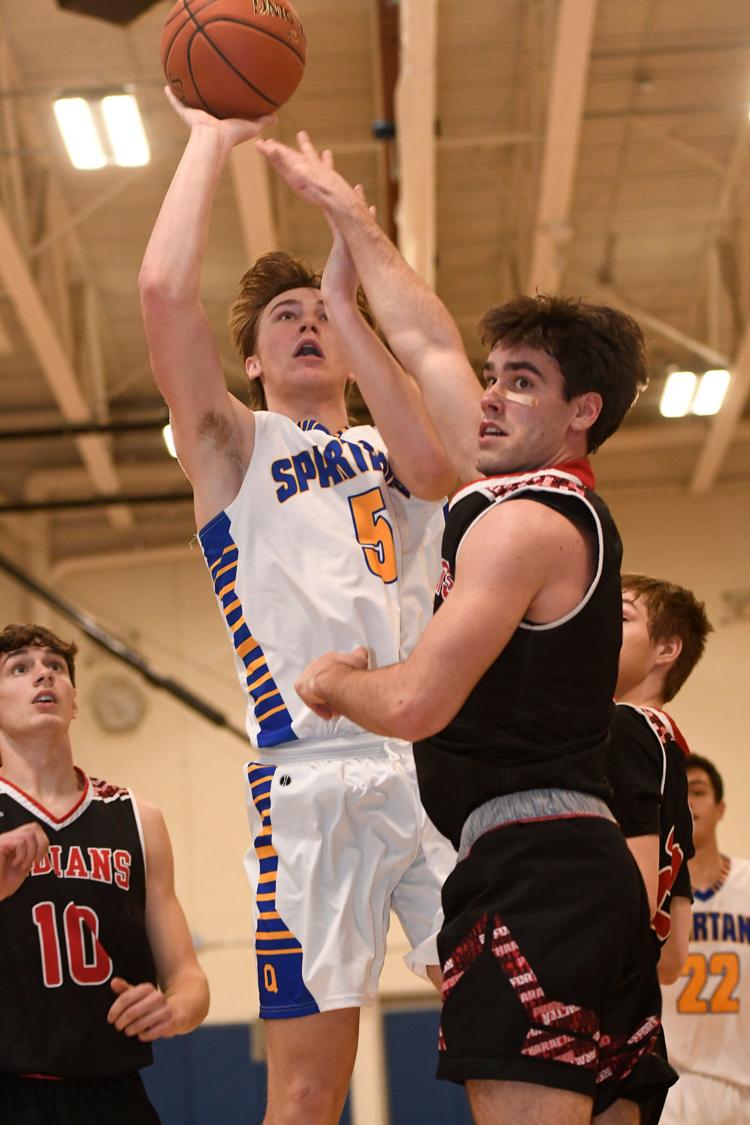 Boys basketball: Glens Falls at Queensbury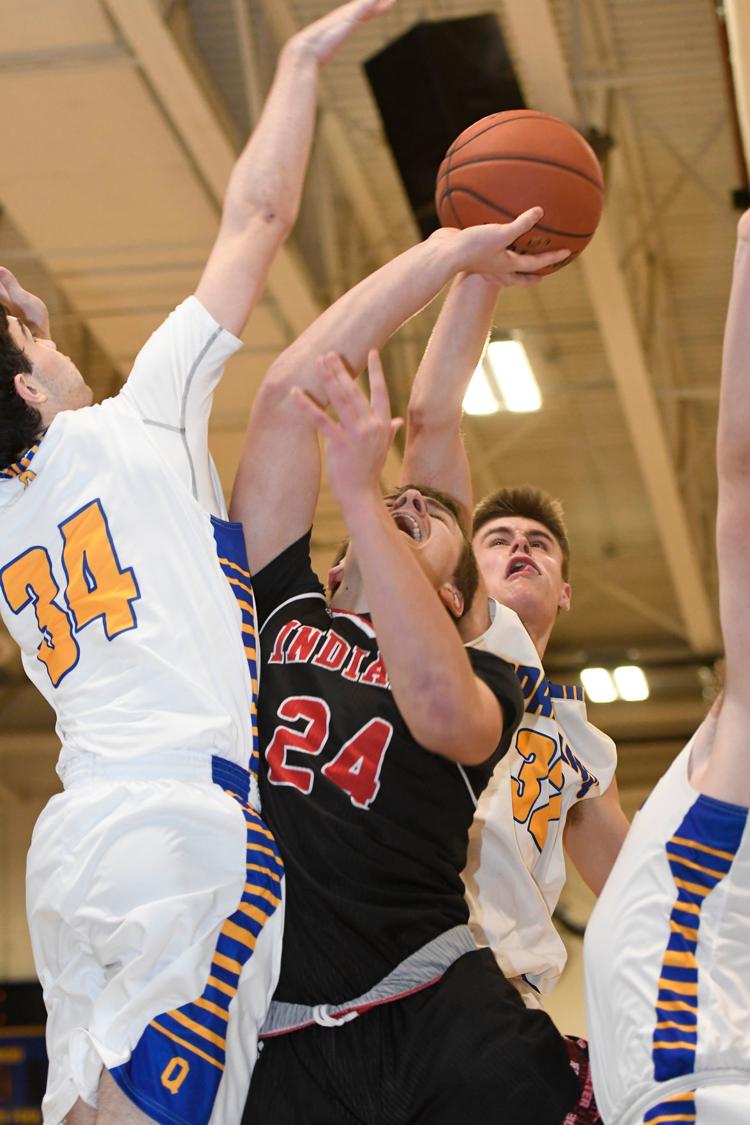 Boys basketball: Glens Falls at Queensbury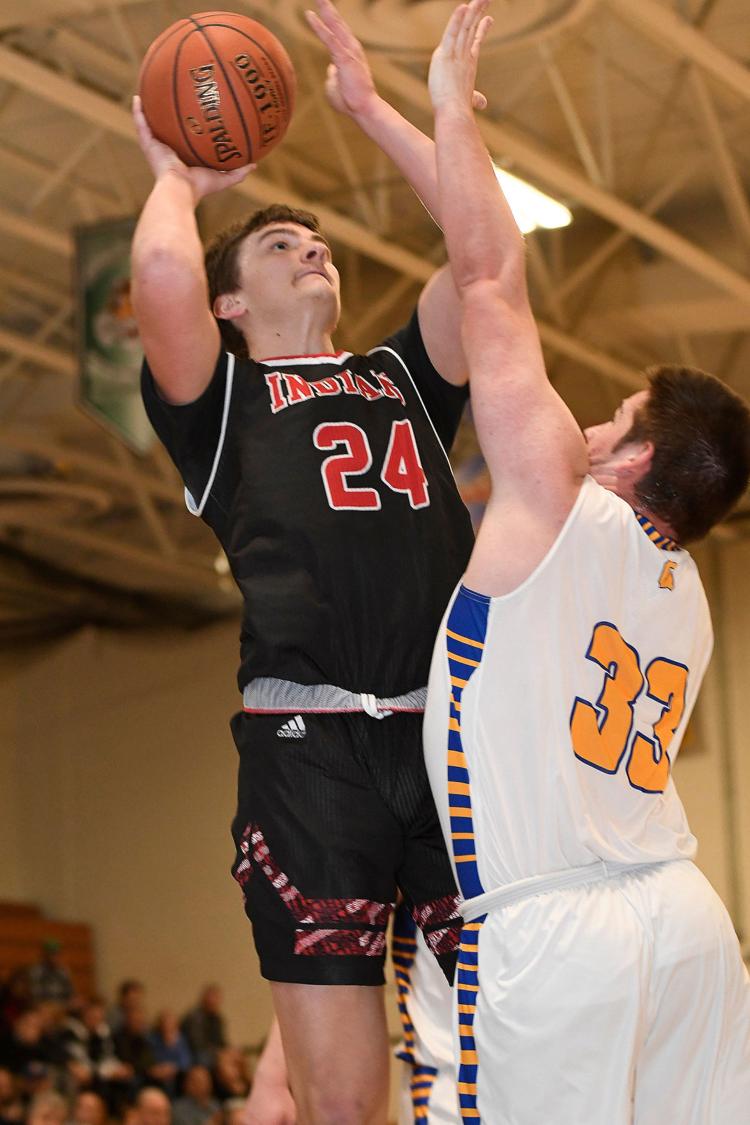 Boys basketball: Glens Falls at Queensbury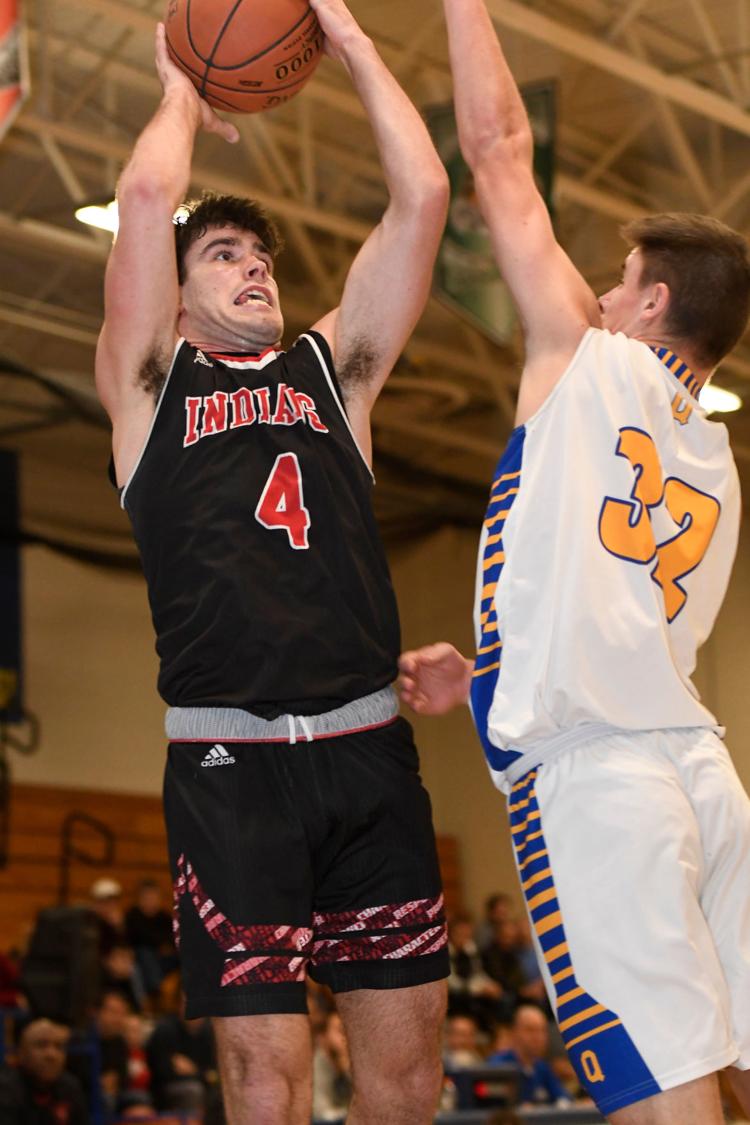 Boys basketball: Glens Falls at Queensbury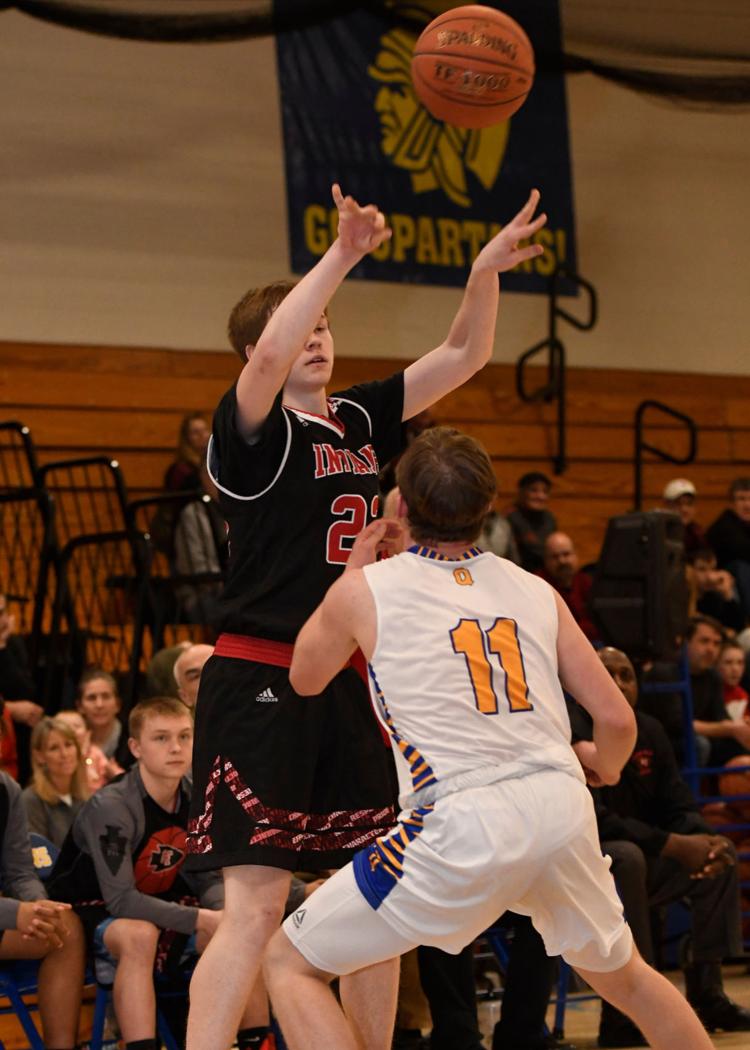 Boys basketball: Glens Falls at Queensbury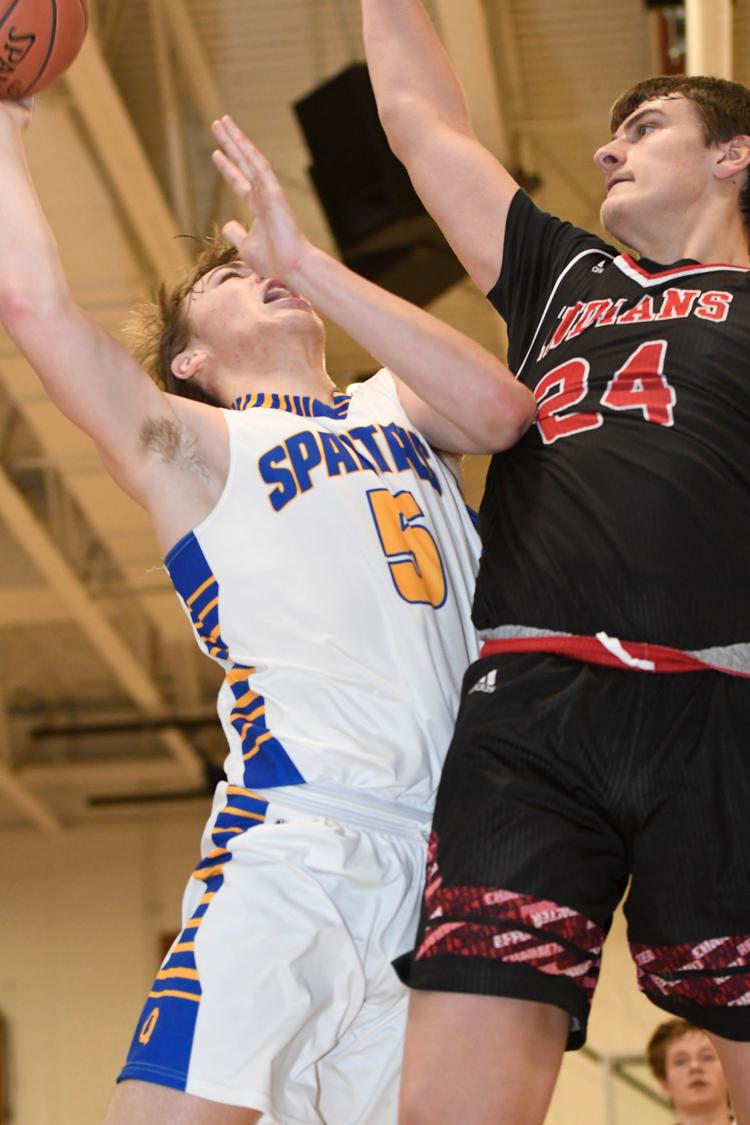 Follow Will Springstead on Twitter @WSpringsteadPSV.