BINGHAMTON — The state title came with a crushing blow, an odd baseball twist, and for Ticonderoga, a long-awaited ending.
The big blow was Nick Robarge-Greene's two-run home run in the first inning. The odd twist was a combined no-hitter that saw Michael DuShane leave the game and then return to finish it off.
And the ending ... well, it's been a long time coming for Ticonderoga baseball. Saturday's 7-3 Class C victory over Cooperstown at Binghamton University lifted the Sentinels to their first state crown and helped make up for a loss in last year's state final.
Twenty-three-year coach Dan Dorsett said the seeds of this victory were planted more than a decade ago.
"We went (to states) in 2006, but two years before that we got beat up by Salem," he said. "We knew we weren't good enough to compete. So coach McClintock and I said, what is it going to take? So we've been working since 2005 to get to this day."
DuShane was Ticonderoga's starter on Saturday, and while he kept Cooperstown hitless, he was working through trouble created by walks and errors. Three batters into the sixth inning, Dorsett walked to the mound and changed pitchers to Bryce Gautreau, thus lifting a pitcher who still had a no-hitter going.
"I could see he was tired," Dorsett said. "I've had him for four years, I know him pretty well, and I also know that Bryce is a team player and he wouldn't mind having to be removed (later).
"We talked about before the game that he didn't have to pitch the whole game," the coach said. "It was going to take the two of them, and the team behind them, to win the game."
Gautreau got out of the sixth, but after a walk to start the seventh, DuShane was back to finish it out.
"I think a little breather was good for me to have," DuShane said. "We got the 'W,' 7-3, first title in school history ... it's unbelievable."
Though the Sentinels (19-2) did give up three runs, it was still a no-hit performance in a state championship game.
"It's unbelievable because our two pitchers haven't pitched in a live game since before Memorial Day," Dorsett said. "You do all the live work you can in practice but you don't know what you're going to get. To get that result was incredible. We made a couple of errors, but one of the things we talked about all year was not getting caught up in emotion and limiting the damage of the opponent, and I felt Bryce did an outstanding job coming in that one inning and limiting the opponent. Then we looked at how Michael had done against those last two batters, we liked our numbers there, so we went with those."
Ticonderoga gave its pitchers a big boost in the first inning when Russell Gallo III walked and Robarge-Greene followed with a blast on a 2-2 fastball that cleared the left-field fence for a 2-0 lead.
"I had two strikes on me," Robarge-Greene said, "I was trying to push it to right-center but it was right down the middle, so I just took it how I usually take BP (batting practice)."
"He's an unbelievable power hitter," Dorsett said. "He's been kind of down the last couple of games, hasn't really put the bat on the ball, but he looked good this week in batting practice and I was waiting for one."
The Sentinels got another run in the third on DuShane's RBI single, then scored three times in the fourth on Carson Reeves' sacrifice fly, Jack Grinnnell's RBI single and Gallo's run-scoring double. The Sentinels got ahead and stayed ahead.
"When we lost the coin toss I wasn't disappointed," Dorsett said. "It's hard to be the team on the field first and throw the strikes and get out of it."
Ticonderoga baseball state champs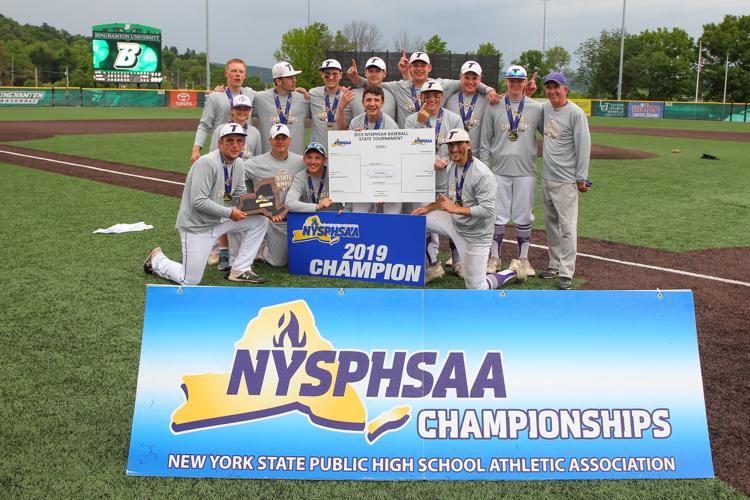 Ticonderoga baseball state champs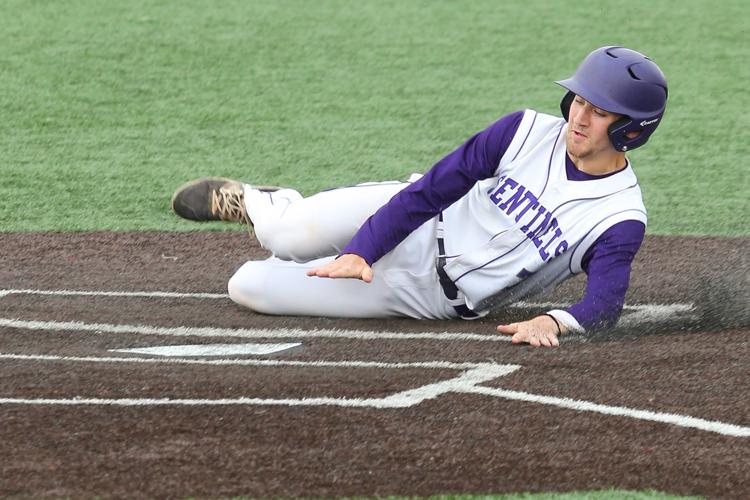 Ticonderoga baseball state champs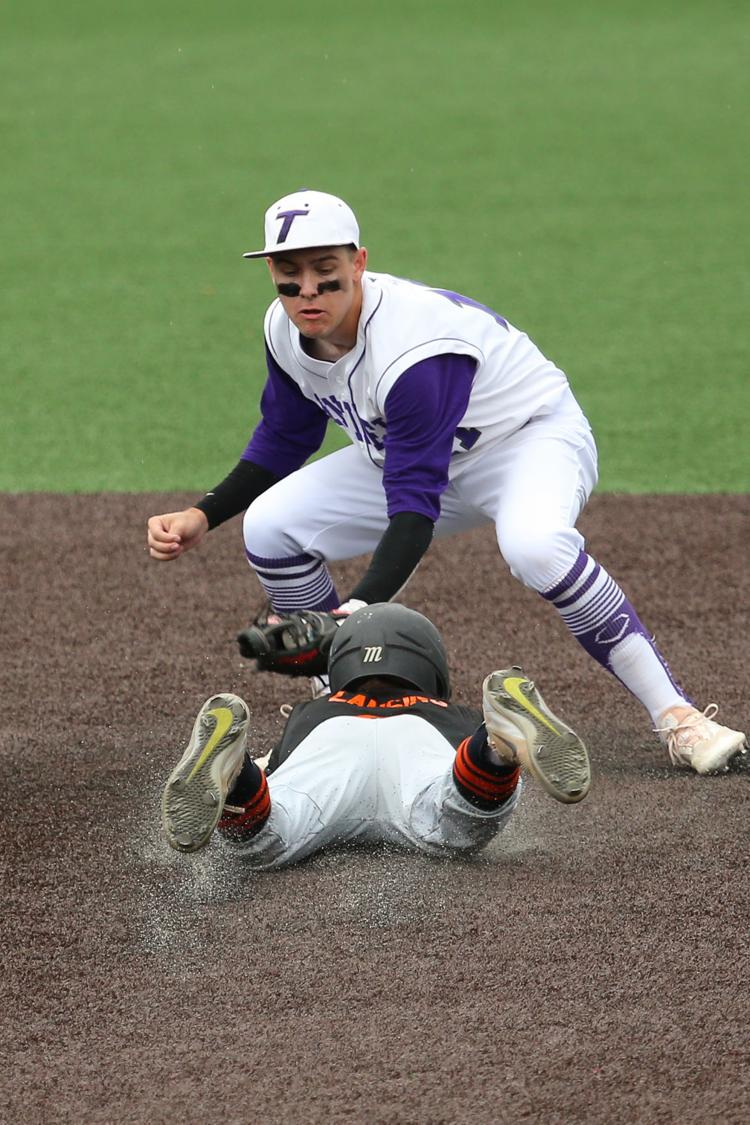 Ticonderoga baseball state champs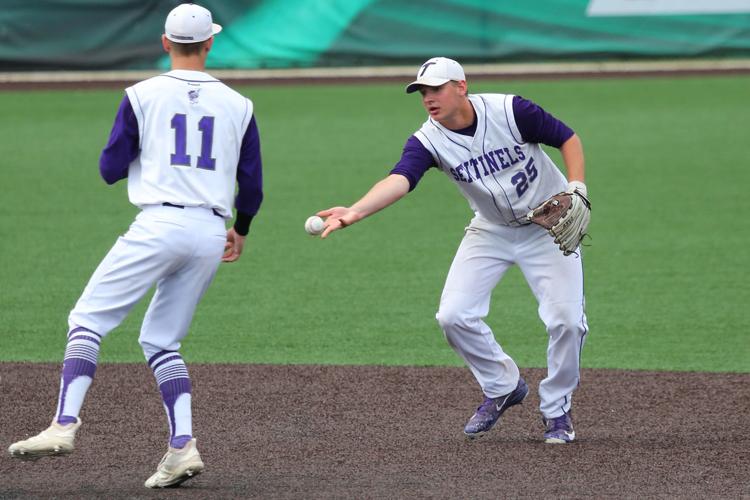 Ticonderoga baseball state champs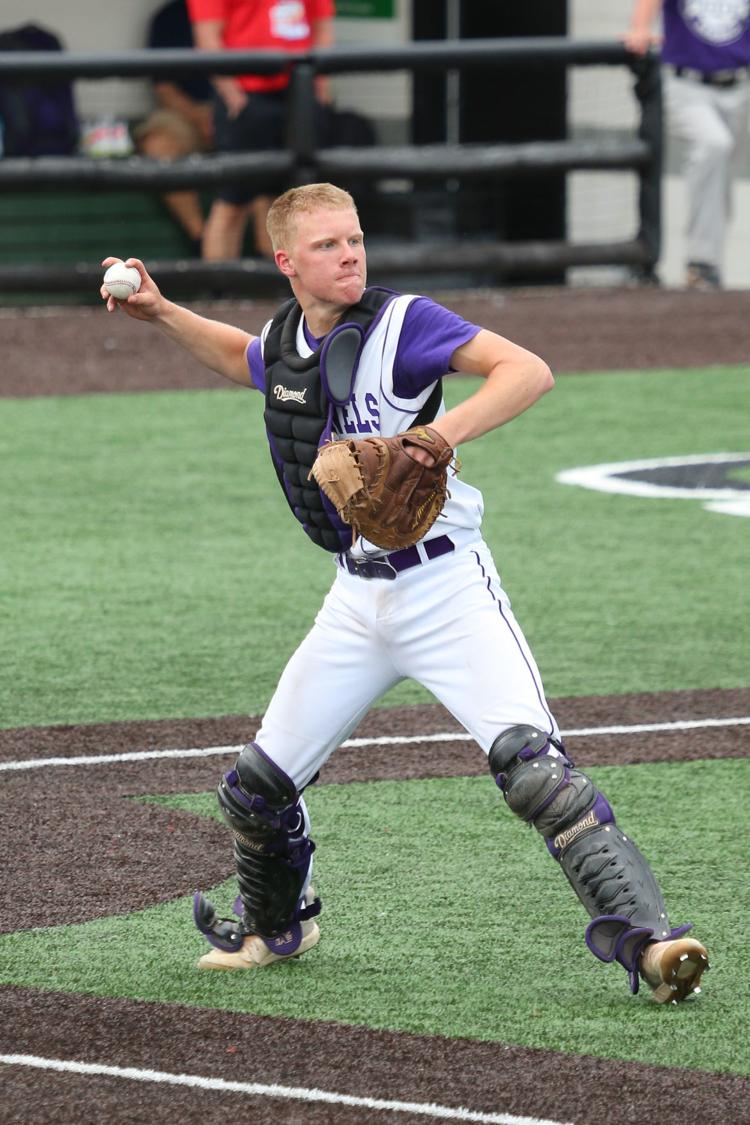 Ticonderoga baseball state champs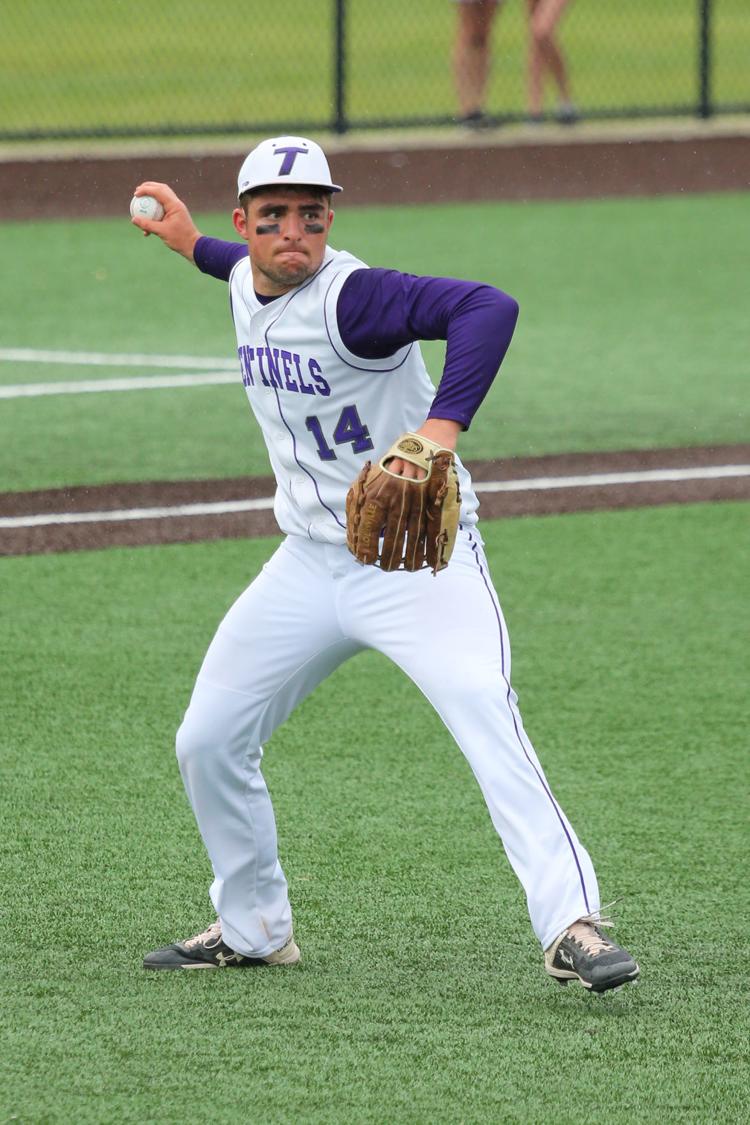 Ticonderoga baseball state champs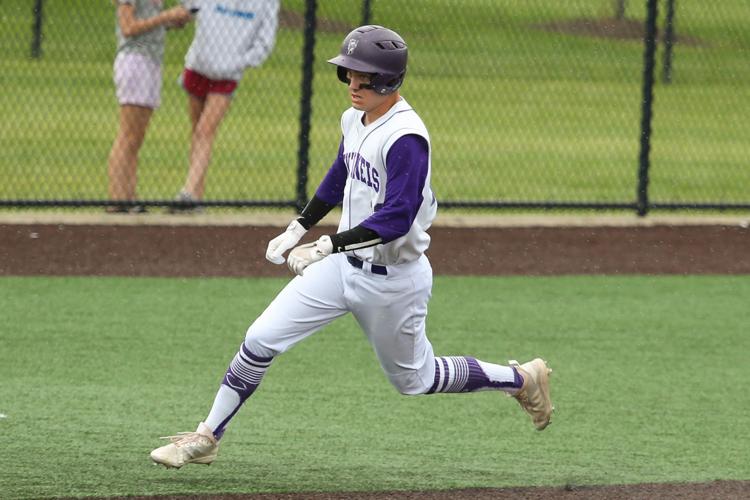 Ticonderoga baseball state champs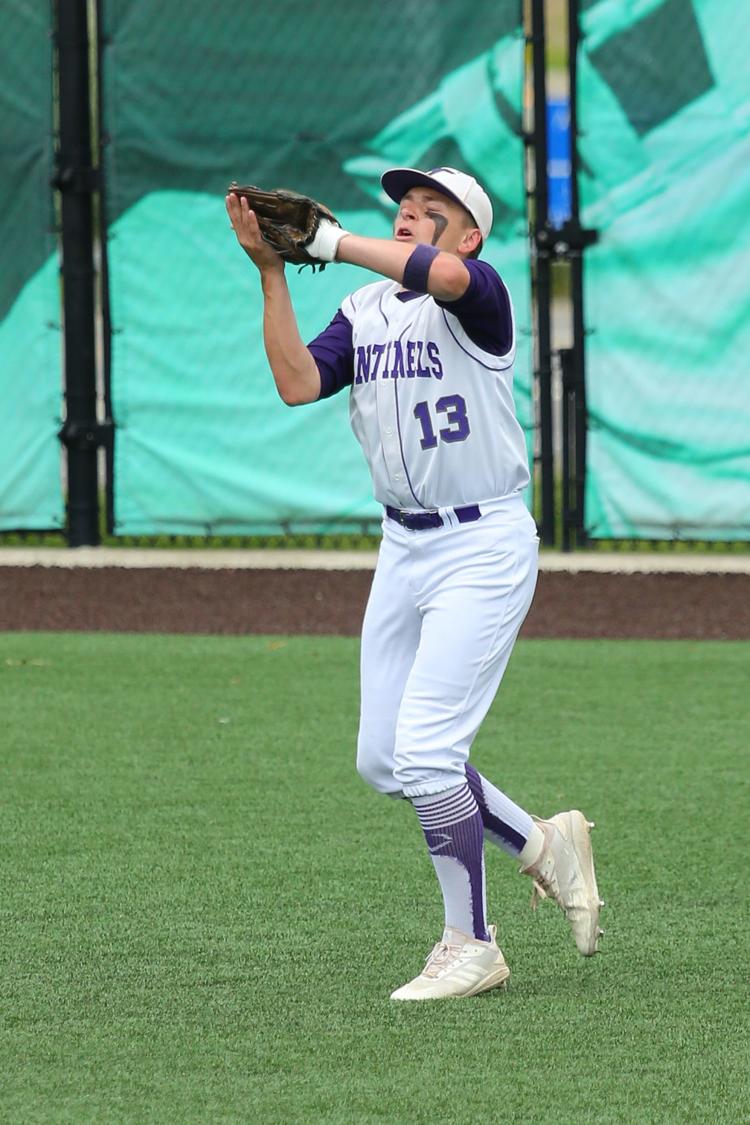 Ticonderoga baseball state champs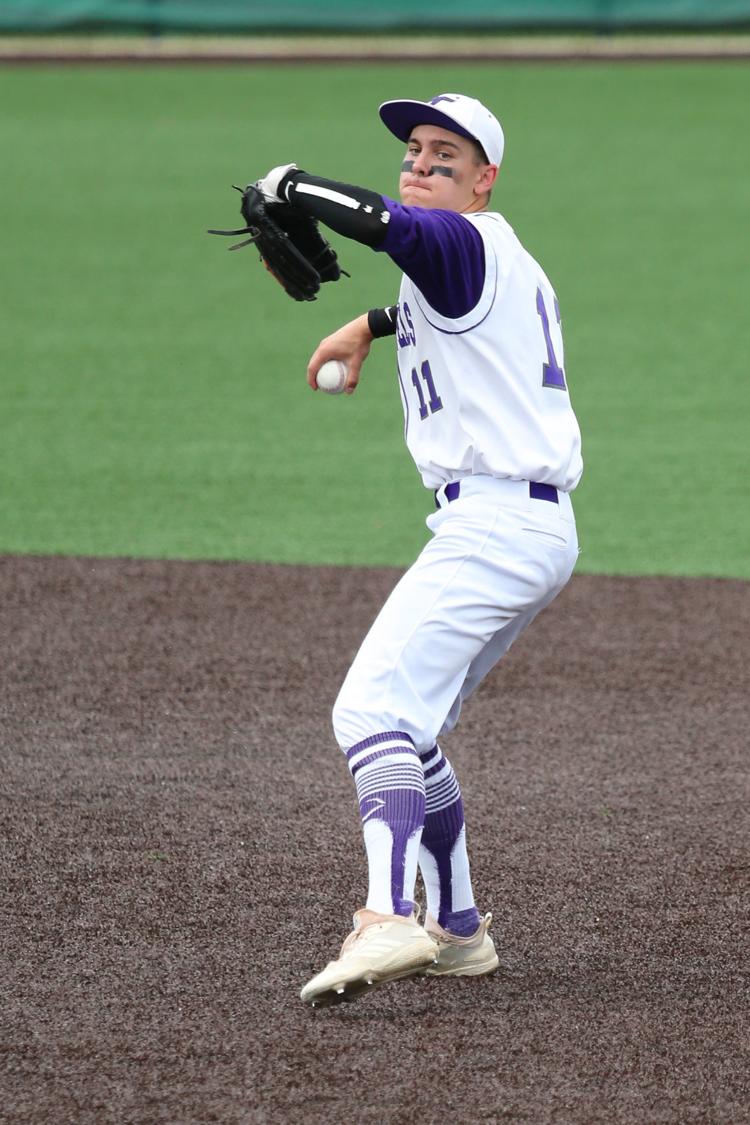 Ticonderoga baseball state champs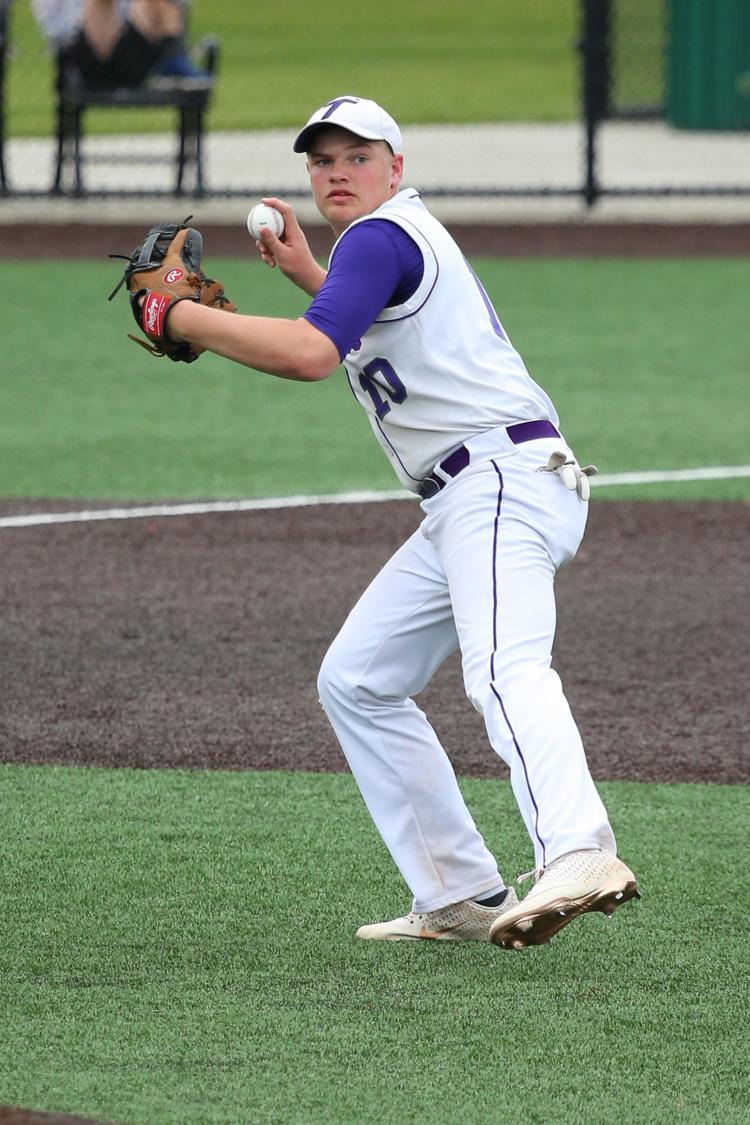 Get in the game with our Prep Sports Newsletter
Sent weekly directly to your inbox!