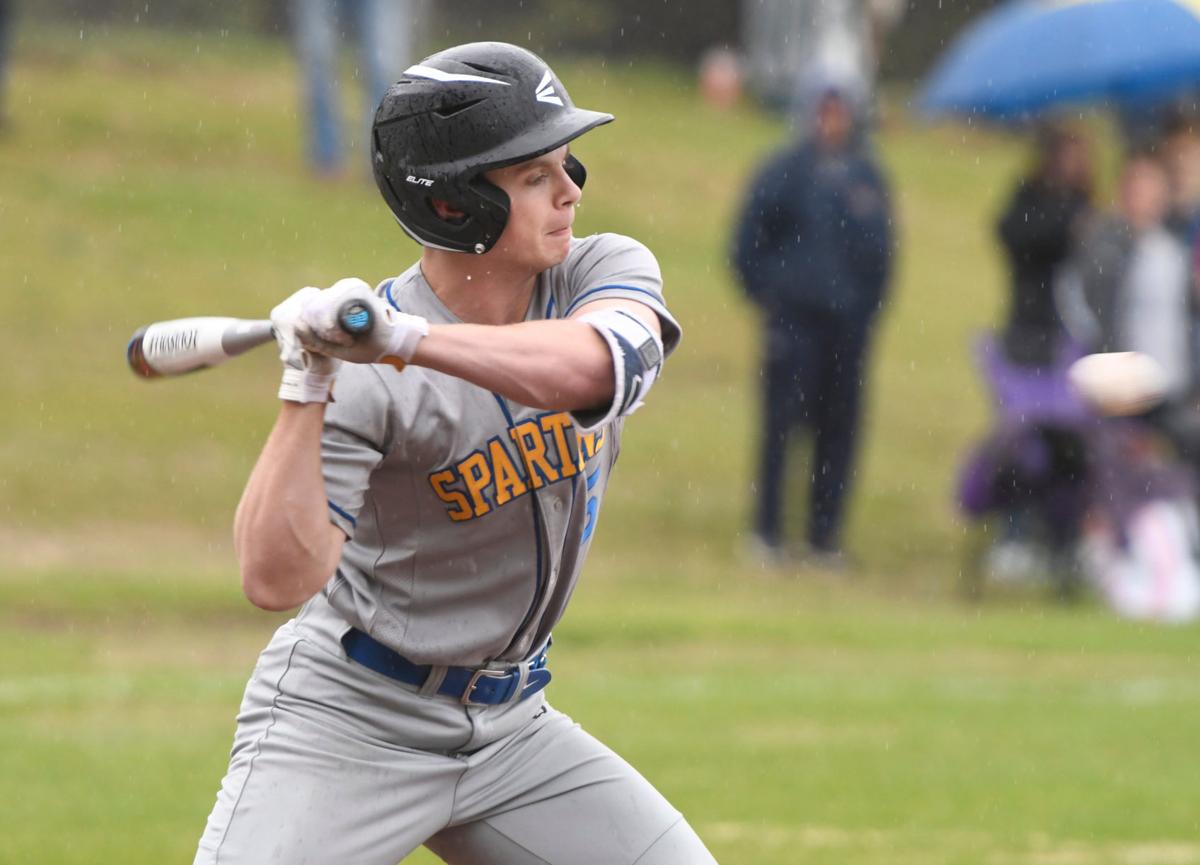 QUEENSBURY — Climbing the small hill on the side of Queensbury High School's baseball field, four Spartans seniors stared at a blue and yellow banner that read "Good Luck Seniors".
Below it, outlined by sets of matching colored balloons, were posters for the four Queensbury seniors, Jack Sylvia, Matt Chase, Jackson Rainwater and Brendan Scott.
After a 7-2 victory over Foothills Council rival Schuylerville, it was time to celebrate not just the win, but the moment.
Beating the Black Horses improved Queensbury's record to 10-2 in league and 10-6 overall.
"I remember Jack Sylvia when he was a freshman," coach Jay Marra said. "He was about 5 foot tall. And now he has grown up into a man. I appreciate all the hustle and all they have done for us over the years while being a great role model for the younger kids."
As the four seniors smiled and parents took turns grabbing pictures with their grown-up children, there was a lot to unpack.
Sylvia, Chase and Scott played vital roles in Queensbury's state championship run last season. Scott hit a game-sealing triple to push the Spartans to the final, then Sylvia pitched a complete game in the championship game, beating Lakeland 5-1.
Combine that with the fact Queensbury graduated nine seniors from that historic team, meaning the pressure to lead fell heavy on a 2019 senior class, half the size of the one before them.
As the finality of their last home game faded, conversations about a fourth straight win started.
Marra knew coming into the season it would be challenging fielding a roster of younger players, as the Spartans have five sophomores and a freshman.
He was right. Queensbury took its lumps early, starting 6-6.
But like Sylvia did Wednesday, scoring on an inside-the-park-homer during the top of the fifth, or Chase did last week, throwing a one-hitter in victory, the two seniors led by example and the hot bats followed.
Forty-one years of coaching means Marra has seen four decades of senior nights. They are all special, and this is the first year state championship returners can be slapped on a group of 12th graders.
He has also seen plenty of competitive league races and this one is up there with the rest of them.
Though the Spartans are streaking, their slow start means there won't be a chance to catch the undefeated Amsterdam Rams.
"You can't take anyone for granted in this league," Marra said. "Everyone has a stud pitcher. Glens Falls just gave us two great games. There is stud defense everywhere. I think it is going to be an exciting sectional."
Marra, who has nearly 700 career wins and 11 Section II titles to his name, knows championships aren't won in the regular season.
And this group of Spartans can confirm that based on how last year ended also.
Postseason success takes hot bats and at least two ace arms. Pretty obvious to identify, but difficult to find.
Winning the state crown took exactly that. Not only did Queensbury score runs, but its one-two punch of all-state pitcher Noah Edwards and Sylvia pushed them to the top.
Queensbury feels it has found a similar formula.
"Last year we had that one-two threat," Sylvia said with a grin. "Now this season it looks like we have it again."
Another playoff run also means Queensbury can actually start hitting home runs again.
The only reason Sylvia's shot on Wednesday was an inside-the-park was because the Spartans do not have a fence at their home field.
Marra said it's happened to Sylvia and a few other Spartans this year where teams play so far back that they are getting robbed of homers.
Therefore come the looming playoffs, Queensbury is eager to hit bombs.
"Teams have been playing us pretty deep," Marra said. "A few shots have been caught that would have been home runs."
"We have one more home game but after that, Chase said. We will have fences after that and we are looking forward to it."
Queensbury 7, Schuylerville 2
Schuylerville 100 100 0 — 2 4 1
Queensbury 230 101 0 — 7 7 1
WP — Matt Chase. LP — Nathan Preston. 2B — Tyler Spaulding (Q). 3B — Nathan Preston (Sch), Jack Bodrac (Sch). HR — Jack Sylvia (Q).
Queensbury highlights: Jack Sylvia 2-2 HR and single, 2 RBIs, Matt Chase 6ip, 6 Ks, RBI single.
Records: Schuylerville 8-4, 10-6. Queensbury 10-2, 11-6.
Schuylerville vs. Queensbury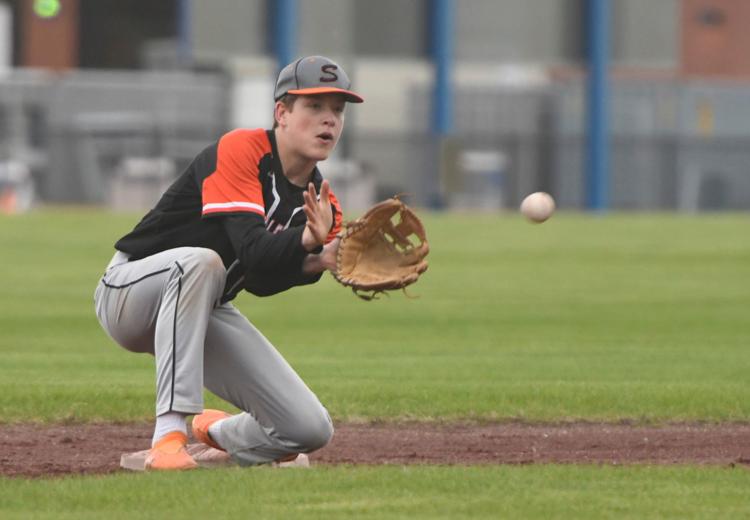 Schuylerville vs. Queensbury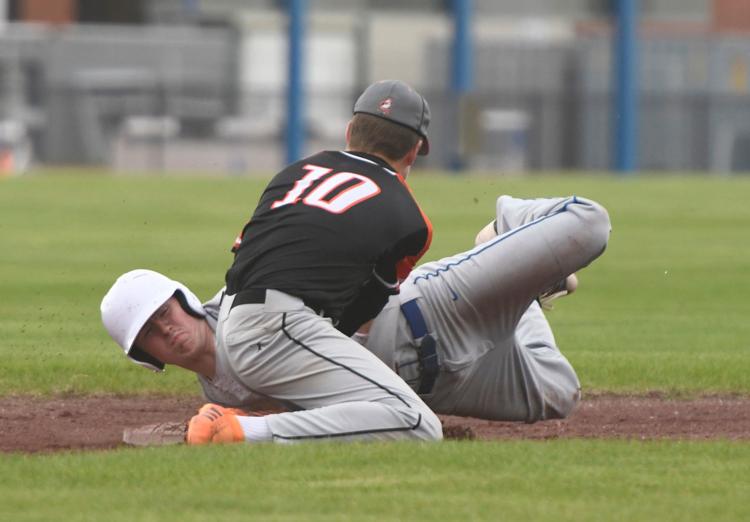 Schuylerville vs. Queensbury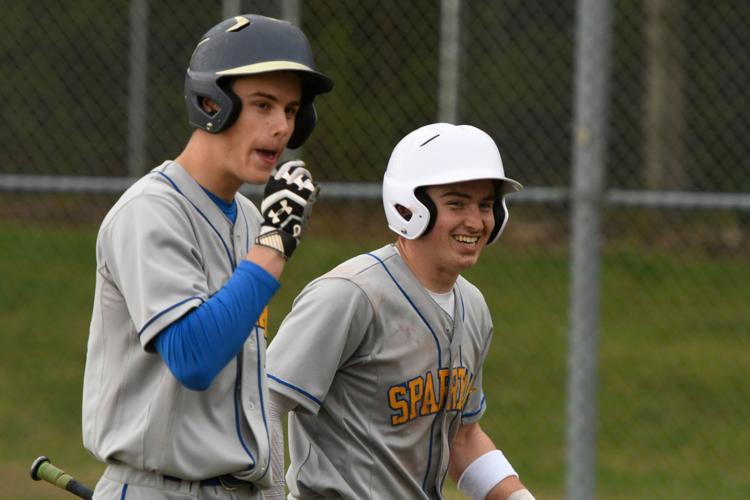 Schuylerville vs. Queensbury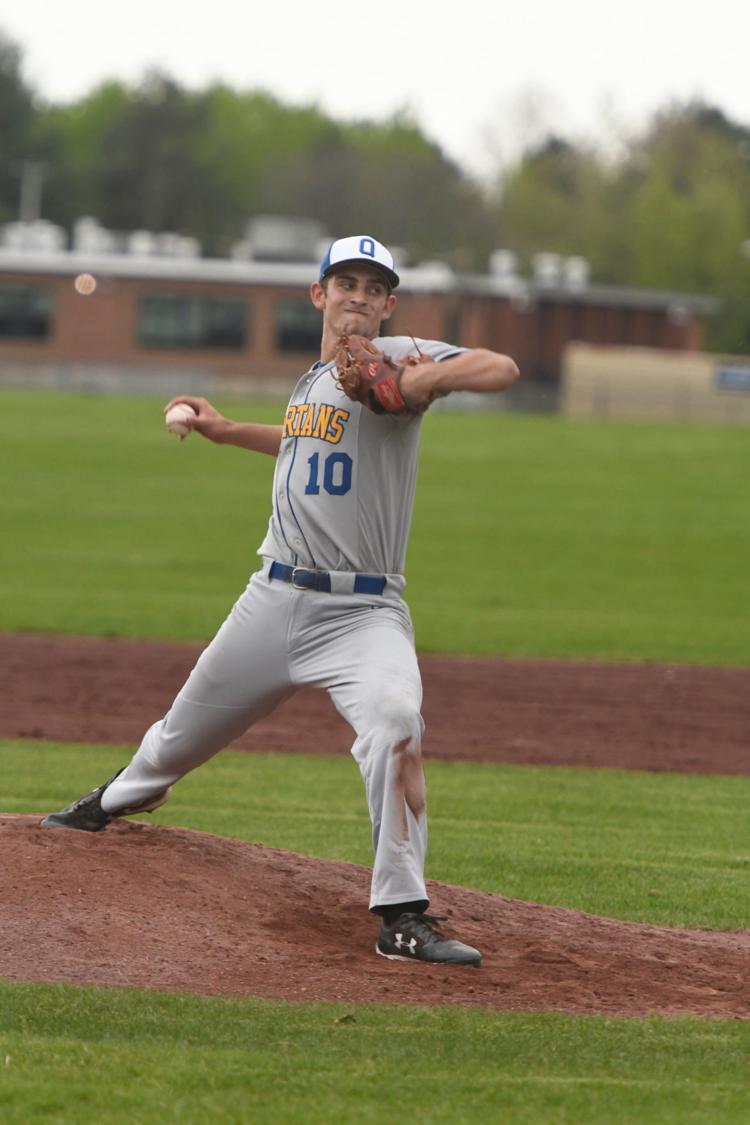 Schuylerville vs. Queensbury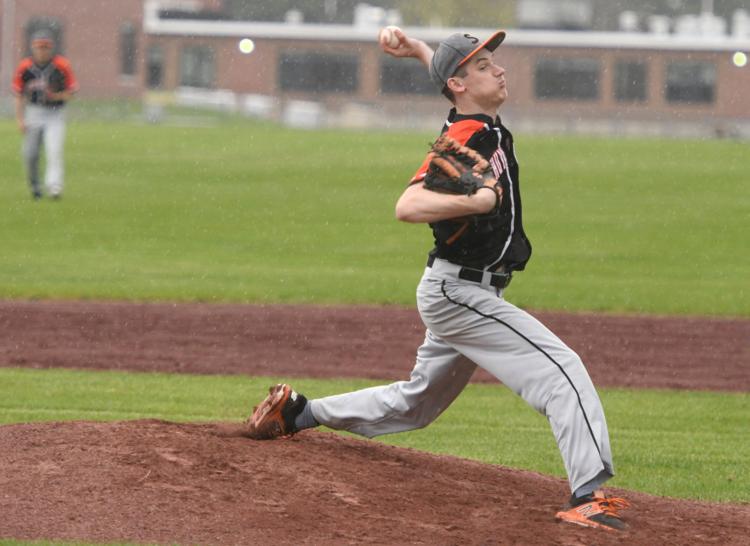 Schuylerville vs. Queensbury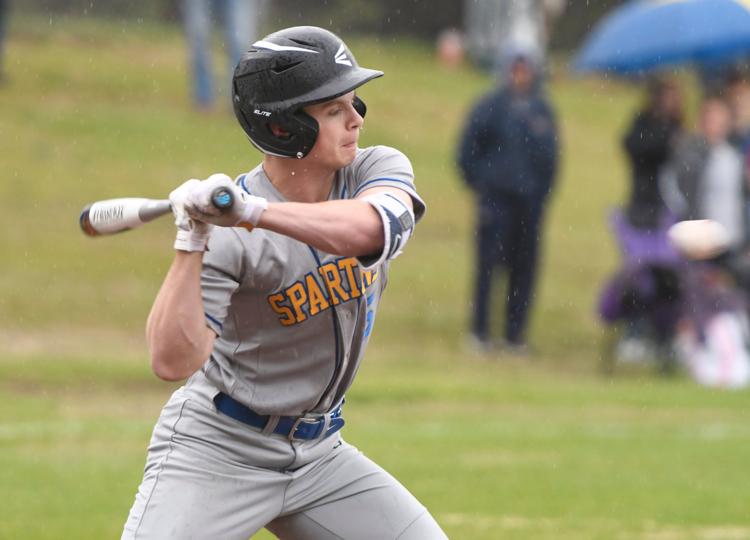 Schuylerville vs. Queensbury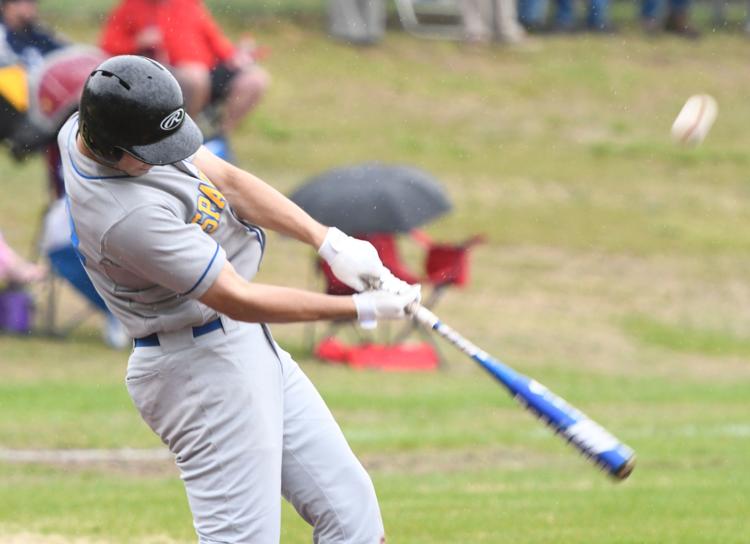 Schuylerville vs. Queensbury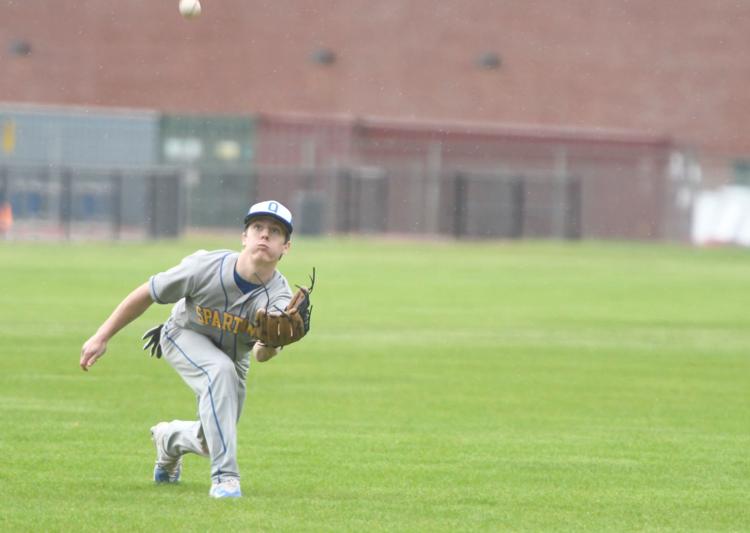 Schuylerville vs. Queensbury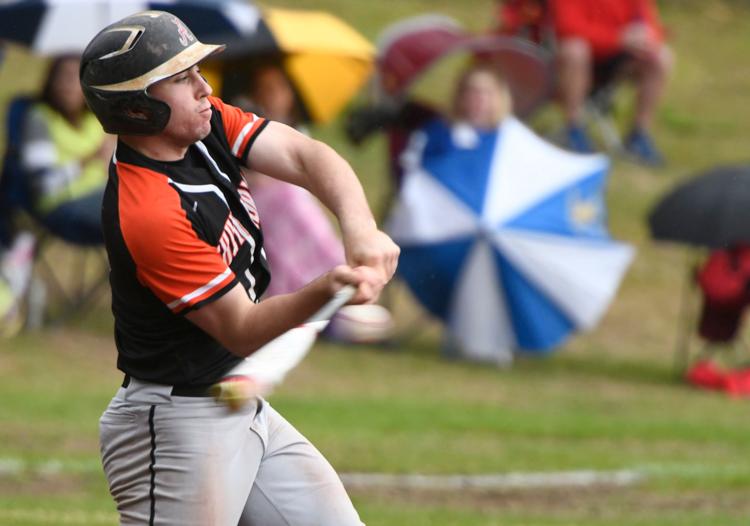 Schuylerville vs. Queensbury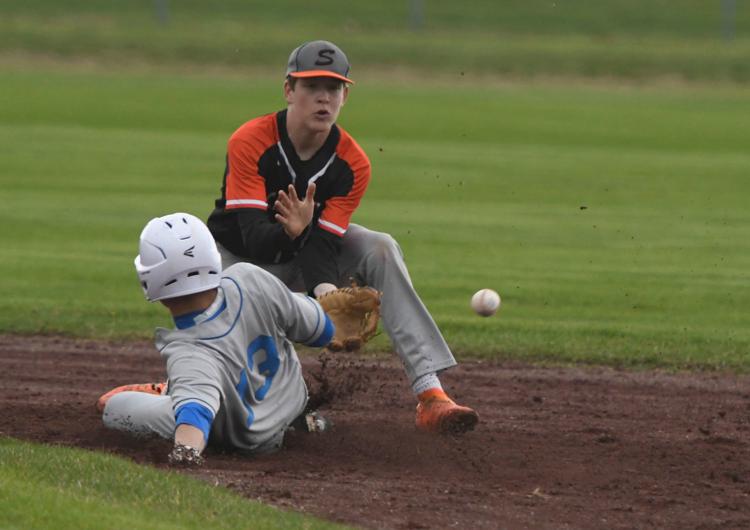 Schuylerville vs. Queensbury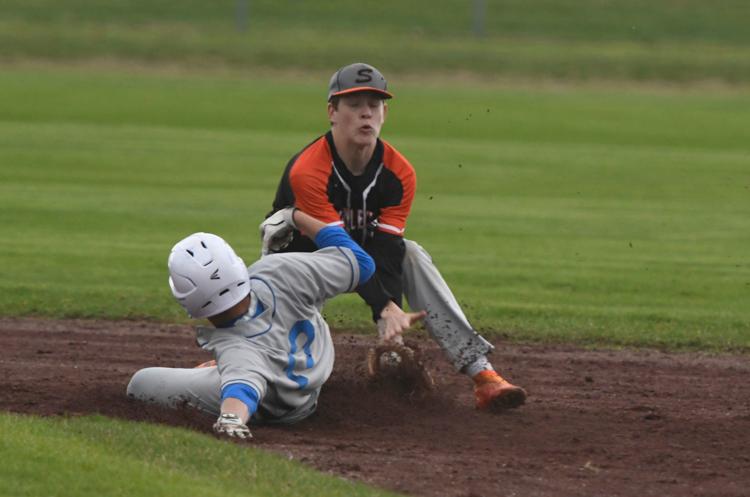 Follow Ellis L. Williams on Twitter @BookofEllis
Get in the game with our Prep Sports Newsletter
Sent weekly directly to your inbox!