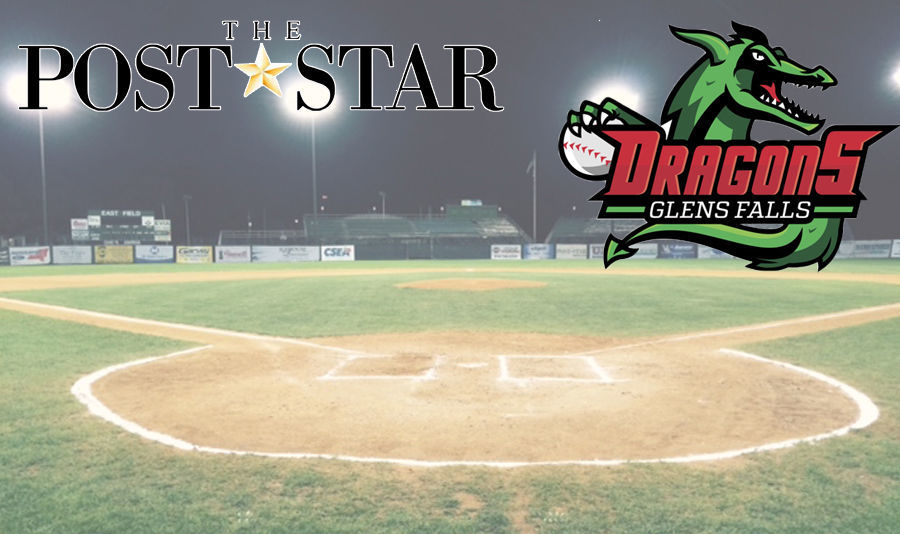 SAUGERTIES — The Glens Falls Dragons' road woes continued Thursday night as they dropped a 6-3 PGCBL decision to the Saugerties Stallions.
The Dragons remained winless on the road at 0-21 with the loss, and fell into last place in the East Division at 12-26 overall.
Glens Falls was held to five hits in the loss. The Dragons scored on an RBI double by Anthony Butler in the fifth, and adding two more runs on an error and a wild pitch in the sixth.
Butler and Dalton Ney each hit a double and a single for Glens Falls.
You have free articles remaining.
Saugerties (16-20) had scored four runs in the first inning, on a two-run single by Jack Gonzalez and a two-run double by Tyler Kelder.
The Dragons return home to East Field on Friday for a 5 p.m. doubleheader against East Division-leading Amsterdam.
Glens Falls (12-26) 000 012 000 — 3 5 1
Saugerties (16-20) 410 000 10x — 6 9 2
WP — Avery Short (3-2). LP — Connor Romano (0-2). 2B — Dalton Ney (GF), Anthony Butler (GF), Matt Feinstein (S), Tyler Kelder (S). 3B — Feinstein (S), Matt Forlow (S).