The Patriots have been well connected with former President Donald Trump over the years. Trump's relationship with Patriots owner Robert Kraft, coach Bill Belichick and Tom Brady has been well documented. From Brady putting a Trump hat in his locker to Belichick writing Trump a letter of support for his campaign in 2016, there's been a blend of sports and politics between the two parties.
It turns out the relationship goes back even further.
On Wednesday, ESPN reported that Trump tried to help Kraft with the Patriots' Spygate controversy that happened 14 years ago. The long piece alleges that Trump tried to stop the late Arlen Spector from pursuing an investigation into the Patriots signal-stealing controversy.
Since the Patriots defeated the Philadelphia Eagles in Super Bowl XXXIX , Spector, a long-time Pennsylvania senator, called for an independent investigation to see how many games the Patriots illegally videotaped.
This ESPN story reports that Spector told his ghostwriter, Charles Robbin, that someone contacted him, offering money if he "laid off the Patriots," but refused to name the person.
Spector's son, Shanin, however, told ESPN that it was Trump and it was on the behalf of the Patriots owner.
"My father told me that Trump was acting as a messenger for Kraft," Shanin Specter told ESPN.com. "But I'm equally sure the reference to money in Palm Beach was campaign contributions, not cash. The offer was Kraft assistance with campaign contributions. … My father said it was Kraft's offer, not someone else's."
Both Trump and Kraft deny the allegations or any involvement in trying to stop Spector's investigation.
"This is completely false," said Jason Miller, a senior adviser to Trump, told ESPN. "We have no idea what you're talking about."
A Patriots spokesperson also told ESPN that Kraft never asked Trump to talk to Spector on his behalf.
"Mr. Kraft is not aware of any involvement of Trump on this topic and he did not have any other engagement with Specter or his staff," the spokesman told ESPN via email.
In 2007, the NFL ended up taking away a Patriots first-round draft pick. The team was also fined $250,000 and Belichick was fined $500,000. By 2008, Spector wanted a deeper NFL investigation into the matter and wondered if there was a link to the Patriots scandal and their Super Bowl victory over the Eagles.
ESPN reports that Spector and Trump had a friendship and spent time together in Palm Beach and Trump called him when the senator started to look into the Patriots controversy. The conversation is written about in Spector's 2012 book, but Trump isn't mentioned by name.
Trump's history with the Patriots came to the forefront during his 2016 presidential campaign. That year, Belichick wrote Trump a letter of support and Trump read it out loud during a campaign rally in New Hampshire. At that time, Brady even had a red 'Make America Great Again' hat in his locker. He later explained he started to golf with Trump back in 2002.
Then in 2017, the Patriots visited Trump at the White House following their Super Bowl LI victory. The team, however, didn't go back after beating the Los Angeles Rams in 2019. Last year, Trump even appointed Belichick to his Council on Sports, Fitness & Nutrition for the second time.
However, things did change during Trump's four years as President. In January, Belichick announced he wouldn't accept the Presidential Medal of Freedom from the then President.
Belichick explained that after violence erupted at the U.S. Capitol, he decided to decline the honor, saying, "One of the most rewarding things in my professional career took place in 2020 when, through the great leadership within our team, conversations about social justice, equality and human rights moved to the forefront and became actions. Continuing those efforts while remaining true to the people, team and country I love outweigh the benefits of any individual award."
2022 NFL mock draft: Way-too-early projections
1. Houston (100/1) — Spencer Rattler, QB, Oklahoma
2. Jacksonville (100/1) — Kayvon Thibodeaux, Edge, Oregon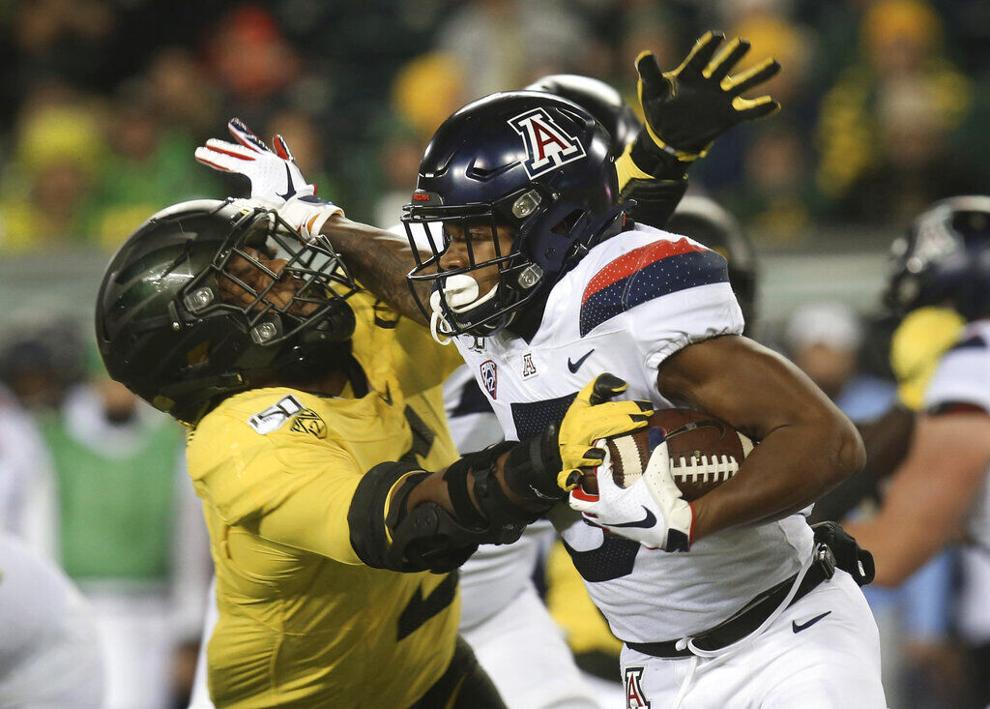 3. Detroit (80/1) — Zach Harrison, Edge, Ohio State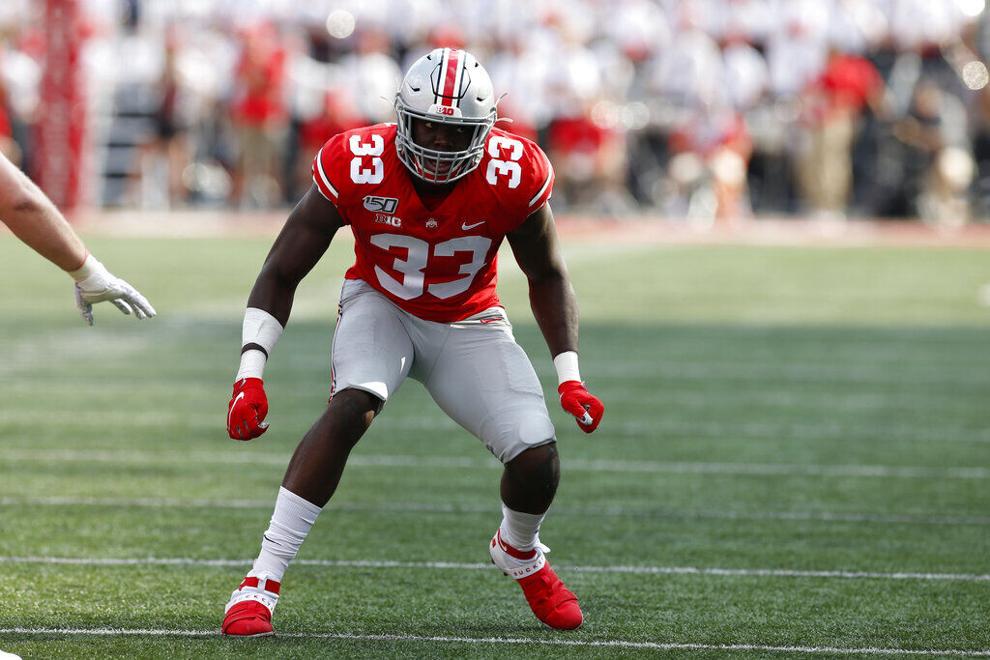 4. Cincinnati (80/1) — Derek Stingley Jr., CB, LSU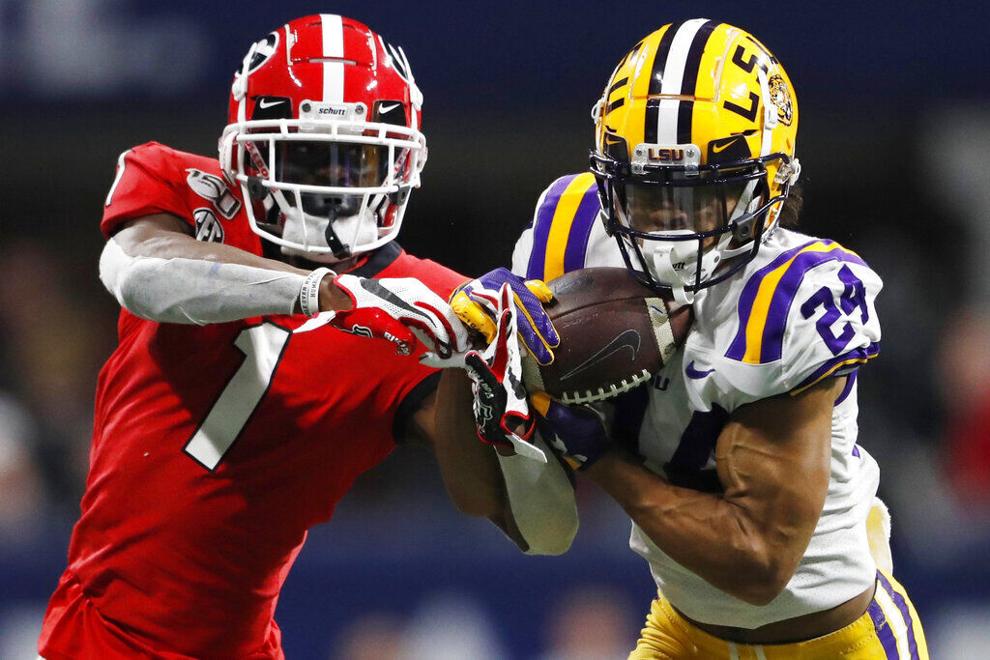 5. N.Y. Jets (80/1) — Kyle Hamilton, S, Notre Dame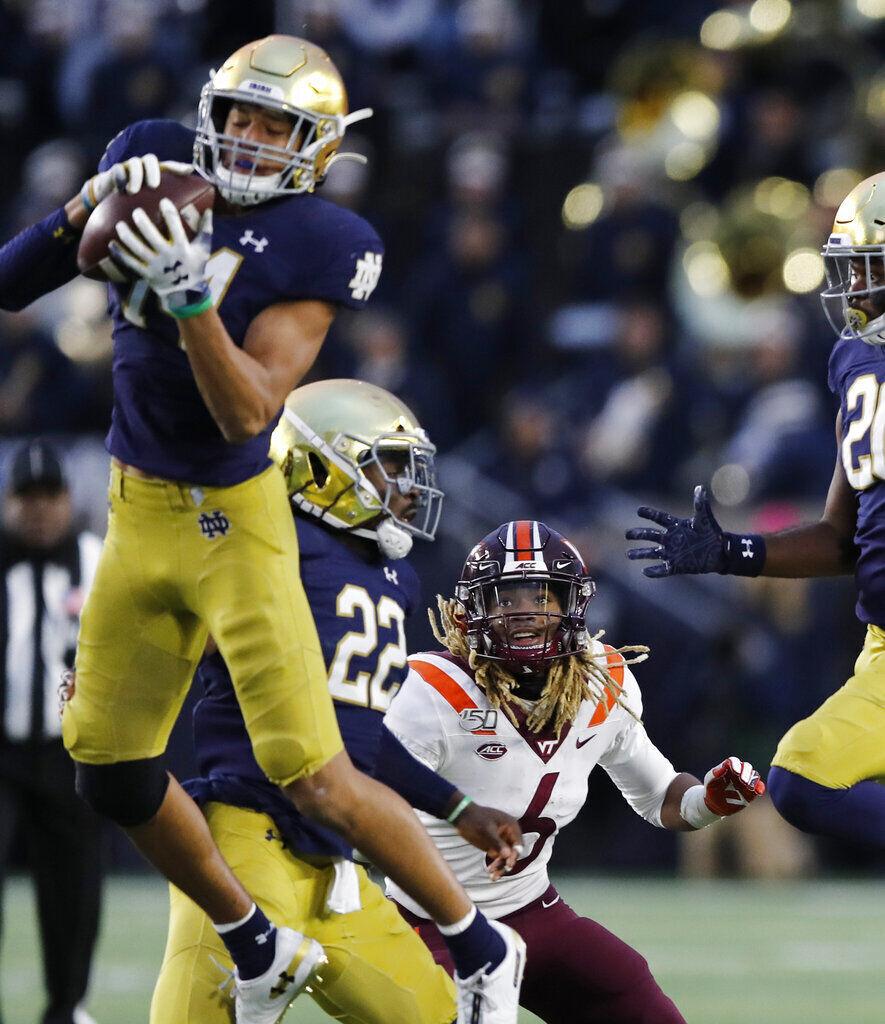 6. Denver (66/1) — Sam Howell, QB, North Carolina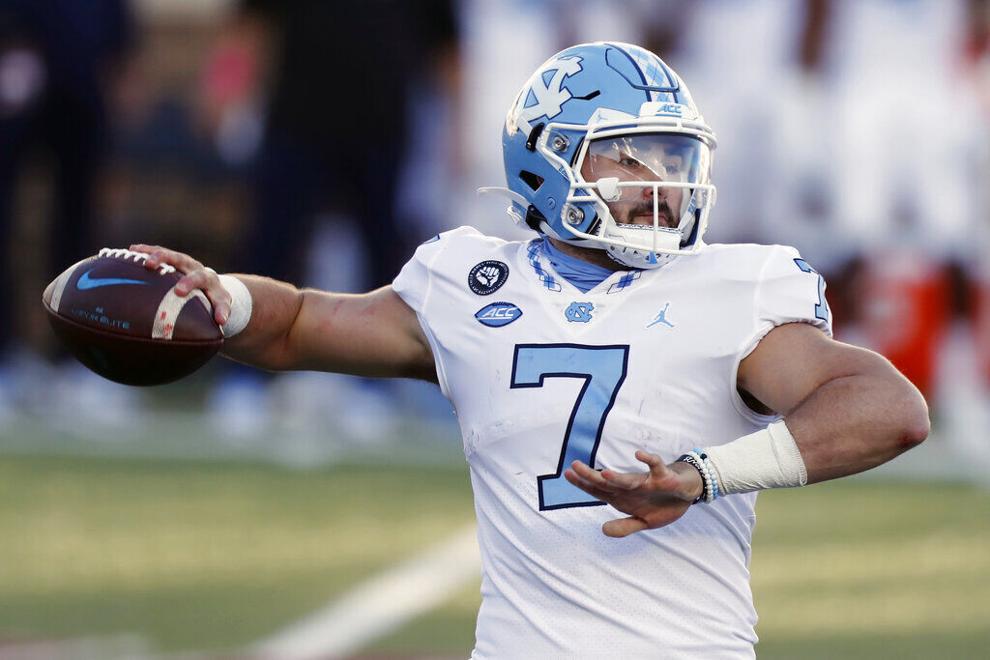 7. Atlanta (66/1) — Christian Harris, LB, Alabama
Harris had 79 tackles — one behind Dylan Moses for the team lead — 4.5 sacks and an interception as a sophomore. Top needs: RB, Edge, LB
8. N.Y. Giants (66/1) — Drake Jackson, Edge, USC
Jackson can play in space or rush the passer off the edge. In 2019, he was the first true freshman to start a season opener for the Trojans on the defensive line since Everson Griffen in 2007 (and just the second since Tim Ryan in 1986). Top needs: OL, Edge, S
9. Washington (66/1) — Desmond Ridder, QB, Cincinnati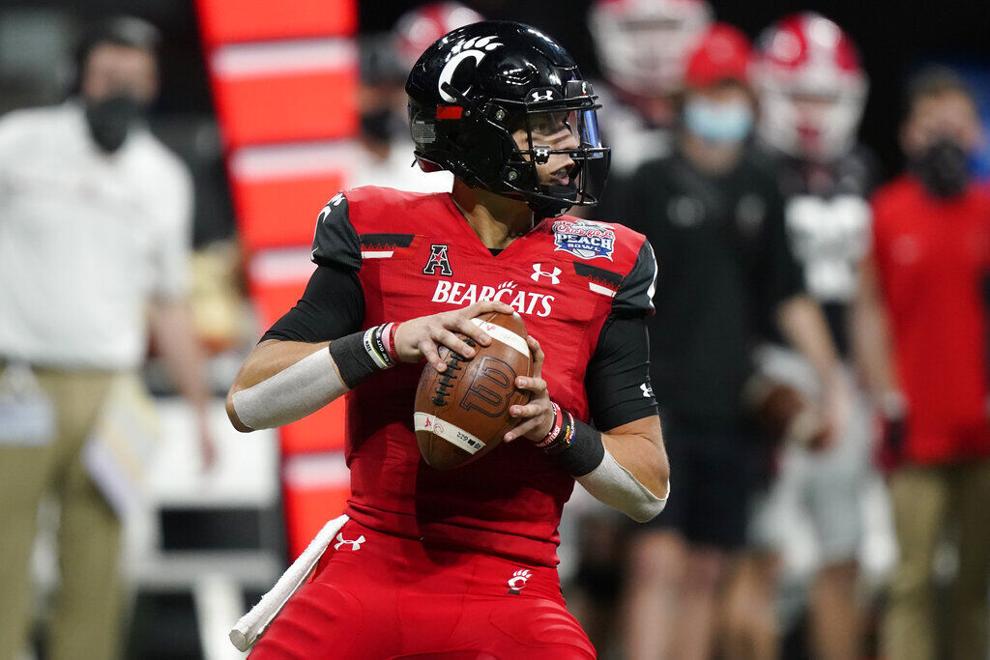 10. Philadelphia (50/1) — Kaiir Elam, CB, Florida
Elam took a step back after an impressive freshman campaign in 2019. He'll be hard to pass on as a 6-foot-2 corner with elite ball skills if he can fine-tune his technique and become a more reliable tackler. Top needs: CB, LB, OL
11. N.Y. Giants from Chicago (50/1) — Zion Nelson, OT, Miami
The 6-foot-5, 315 pound Nelson has developed into one of the premier pass blockers in college football. Top needs: OL, Edge, S
12. Carolina (50/1) — Evan Neal, OL, Alabama
The massive Neal — he's 6-foot-7, 360 pounds — played right guard as a freshman for the Crimson Tide before moving to right tackle in 2020. He'll replace first-round pick Alex Leatherwood at left tackle next season. Top needs: OL, LB, S
13. Las Vegas (50/1) — DeMarvin Leal, DT, Texas A&M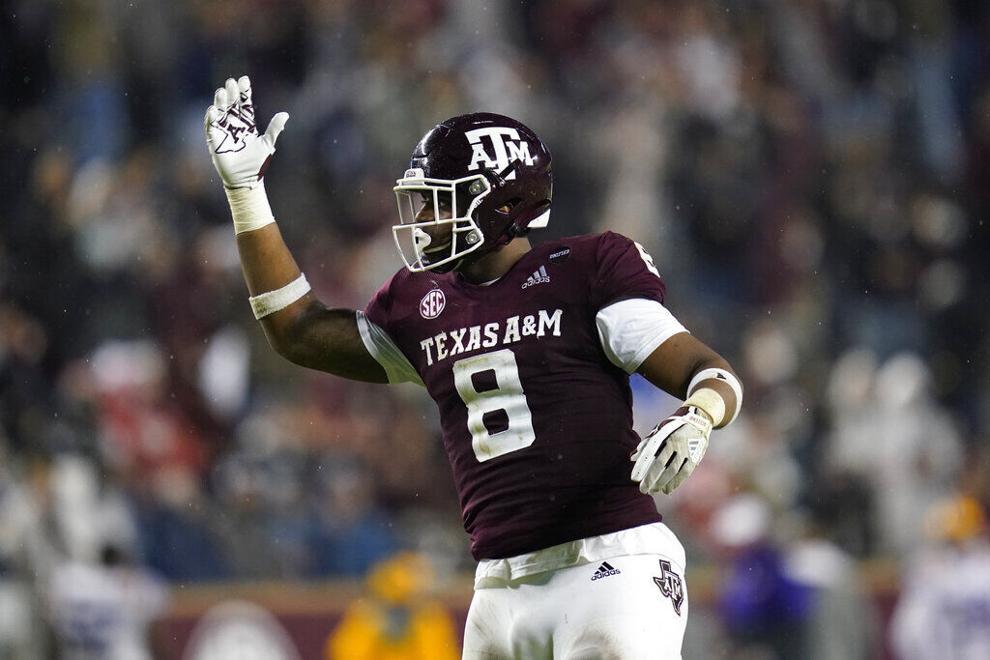 14. Arizona (40/1) — Charles Cross, OT, Mississippi State
Cross is a powerful blocker who can do damage at the second level in the run game with premium athleticism and his target-lock awareness. Top-10 is a possibility if he develops as a pass protector. Top needs: OT, Edge, TE
15. Minnesota (40/1) — Josh Jobe, CB, Alabama
Jobe would have been a day two pick had he declared for the 2021 NFL Draft, but he decided to return to Tuscaloosa for a little bit more seasoning. Top needs: CB, S, WR
16. New England (30/1) — Chris Olave, WR, Ohio State
The Mission Hills product shunned millions of dollars to come back for his senior season in Columbus and will likely be a top-three prospect at the position in 2022. Top needs: WR, CB, OL
17. Pittsburgh (30/1) — JT Daniels, QB, Georgia
18. L.A. Chargers (30/1) — Justyn Ross, WR, Clemson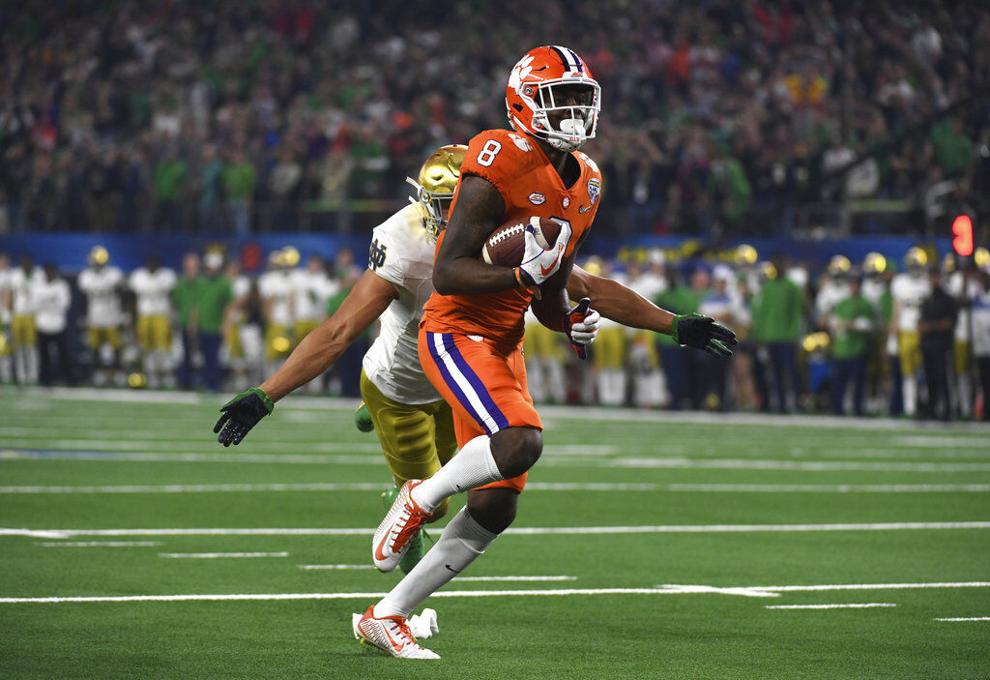 19. Tennessee (25/1) — Cade Mays, OL, Tennessee
Mays has the talent and size (6-6, 325) to play all five positions on the offensive line. He's likely the most refined blocker in college football. Top needs: WR, LB, OL
20. Dallas (25/1) — Aidan Hutchinson, Edge, Michigan
Hutchinson suffered season-ending ankle surgery in 2020, but he was disruptive as a sophomore in 2019. He produced 4.5 sacks, 10 tackles for loss, six pass deflections and two forced fumbles. Top needs: Edge, OL, S
21. Cleveland (25/1) — Xavier Thomas, Edge, Clemson
This projection is based on Thomas' special talent, but he has to stay healthy and develop consistency. Top needs: Edge, WR, DT
22. Philadelphia from Miami (25/1) — Nik Bonitto, LB, Oklahoma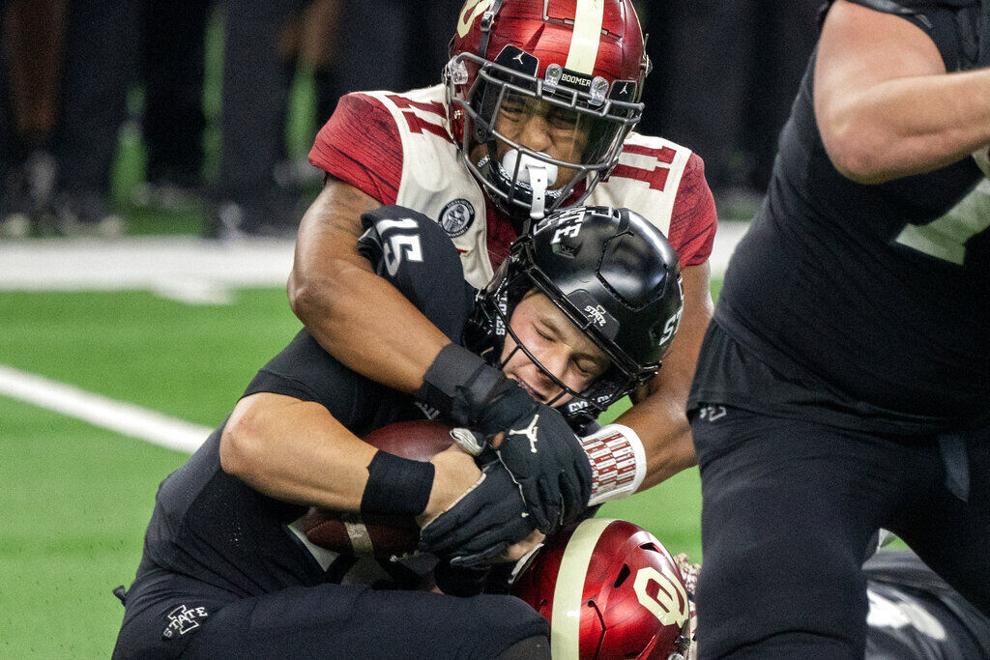 23. N.Y. Jets from Seattle (22/1) — Rasheed Walker, OT, Penn State
Walker would have heard his name called had he declared for the 2021 NFL Draft, but his current developmental trajectory puts him as one of the first offensive lineman off the board in 2022. Top needs: CB, TE, S
24. Indianapolis (20/1) — Jon Metchie, WR, Alabama
Metchie could be the fifth Alabama wide receiver selected in the first round in three years. He had 916 yards on 55 receptions and six touchdowns in an offense dominated by Heisman Trophy winner DeVonta Smith and Najee Harris. He'll be Bryce Young's clear-cut number one target in the fall. Top needs: OT, WR, CB
25. New Orleans (18/1) — Jordan Davis, DT, Georgia
Davis would've likely been the first defensive tackle selected this year had he left school — Christian Barmore was selected by the Patriots in the second round with the 38th overall pick. Top needs: WR, DT, QB
26. Miami from San Francisco (14/1) — Breece Hall, RB, Iowa State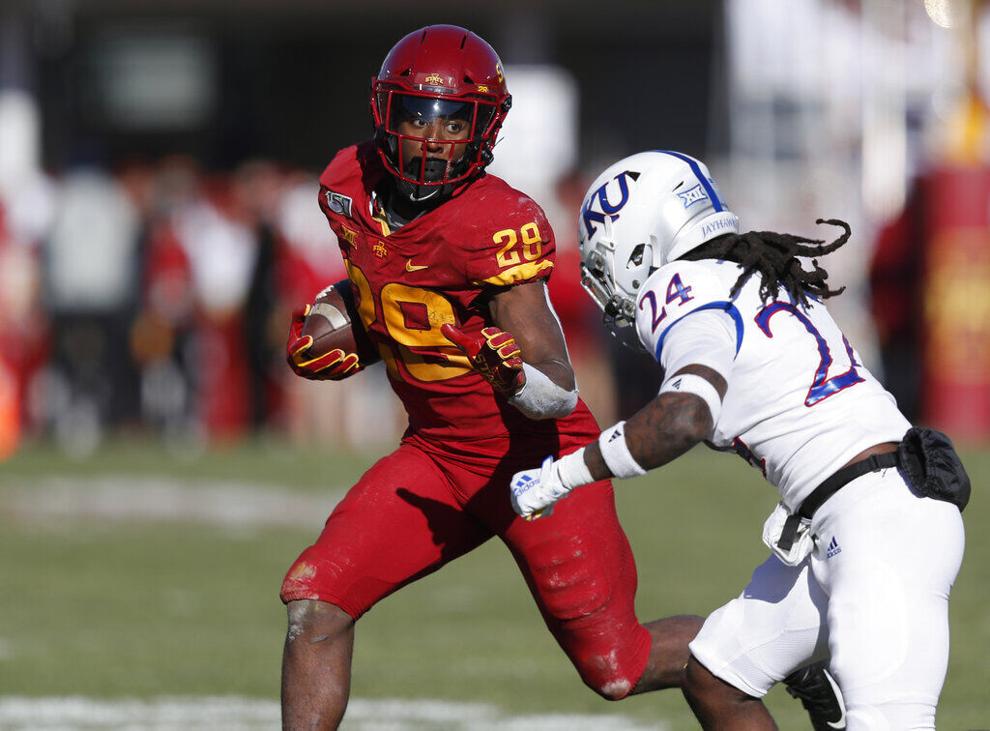 27. Baltimore (12/1) — Tyler Linderbaum, C, Iowa
Linderbaum was recruited as a defensive lineman, but switched to the offensive line during bowl prep of his freshman season and has never looked back. He heads into the fall as the top center in college football. Top needs: OT, DL, C
28. Buffalo (12/1) — Sevyn Banks, CB, Ohio State
Every starting cornerback for the Buckeyes since 2013 have been drafted — seven in the first round. Banks has the physical traits and skillset to keep the party going. Top needs: CB, LB, WR
29. Detroit from L.A. Rams (12/1) — Garrett Wilson, WR, Ohio State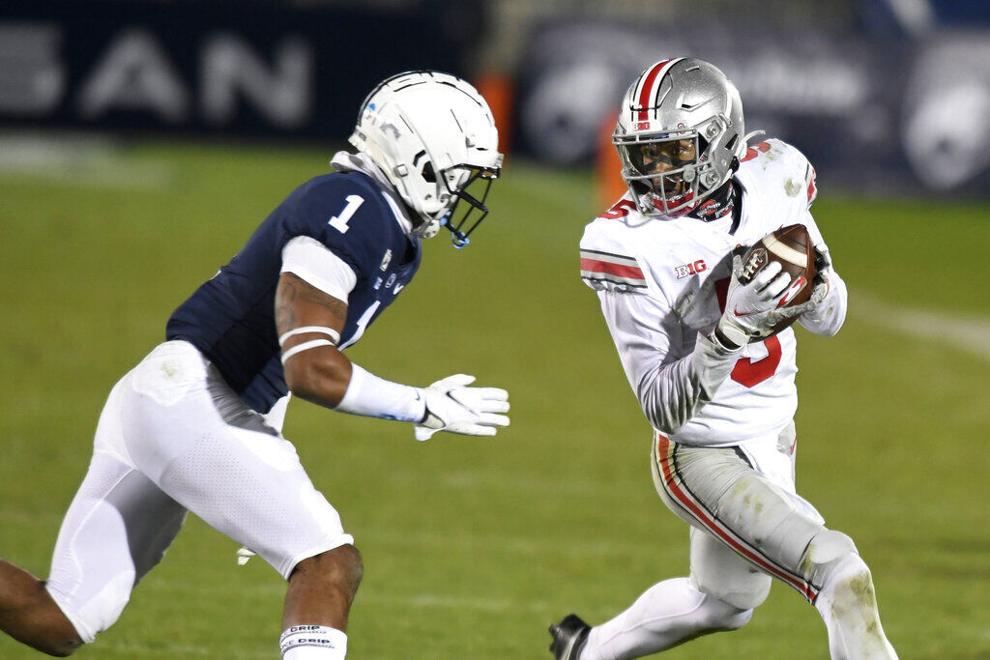 30. Tampa Bay (10/1) — George Karlaftis, Edge, Purdue
The pandemic limited Karlaftis to only three games last fall (he still had two sacks), but he was an AP Freshman All-American in 2019 after producing 7.5 sacks with 17 tackles for loss as a true freshman. Top needs: DL, WR, CB
31. Green Bay (9/1) — Perrion Winfrey, DT, Oklahoma
Winfrey's quickness makes him a disruptive force on the interior. He'll be the anchor of a potentially dominant Sooners defense this season. Top needs: LB, WR, DL
32. Kansas City (11/2) — Jalen Wydermyer, TE, Texas A&M