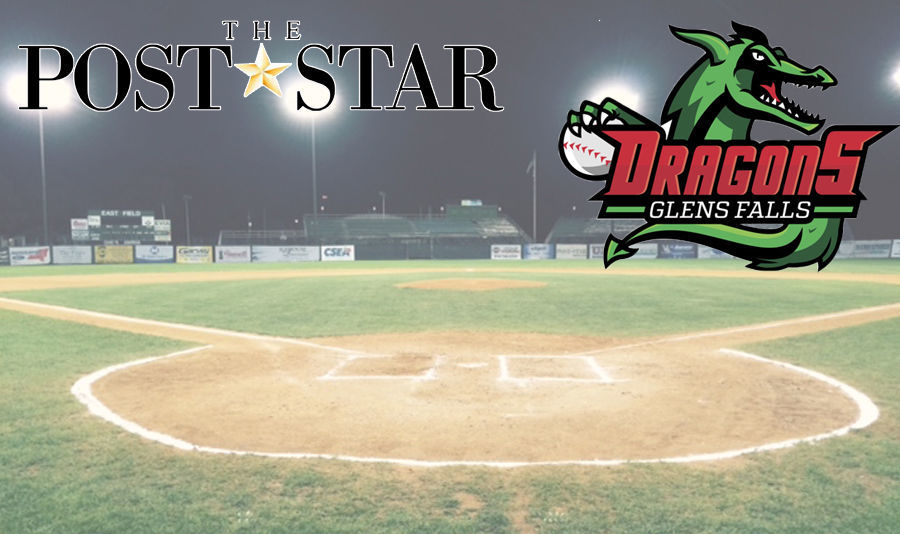 GLENS FALLS — John Valente went 3 for 5 and Jake Mueller went 3 for 4 as Amsterdam posted a 7-5 victory over the Glens Falls Dragons at East Field on Thursday night.
The Dragons, now officially out of the playoff picture in the Perfect Game Collegiate Baseball League, fell to 15-31 with their fourth straight loss. Their season ends on Monday.
Lake Robertson started and took the loss for Glens Falls, leaving after three innings. Amsterdam scored two runs in the first inning and two more in the third for an early 4-1 lead.
The Dragons rallied in the eighth when Nicholas Jacques and Owen Wosleger hit back-to-back RBI doubles. The home team picked up one more run in the ninth on Jared Drizin's sacrifice fly, but Brooks Knapek got the final out to end the game.
Cullen Cicotte was the Dragons' top hitter, going 2 for 4. Andrew Aikins pitched three innings of scoreless relief, scattering four hits.
Ben Anderson got the win for Amsterdam with four innings of work in the middle innings. Knapek picked up the save.
Be the first to know
Get local news delivered to your inbox!