No quarterbacks are in the conversation to be the No. 1 overall pick in the 2022 NFL Draft, which is anything but typical.
The last time a QB wasn't No. 1 overall, the Browns selected pass rusher Myles Garrett first in 2017.
With the Jacksonville Jaguars up first again this year, the team is not in the market for a quarterback.
Pitt's Kenny Pickett is well regarded as a top-10 draft pick, but he's not among the top five players oddsmakers think could go No. 1 overall. Liberty quarterback Malik Willis, who excelled at the Senior Bowl, is tagged as a player who could rise up draft boards if he excels at the NFL Scouting Combine this week.
Instead, a collection of players vying to be the top pick is a combination of prospects set to be paid to either protect quarterbacks – or pound them.
FrontPageBets breaks down the top five players who could be picked first overall with odds from DraftKings:
---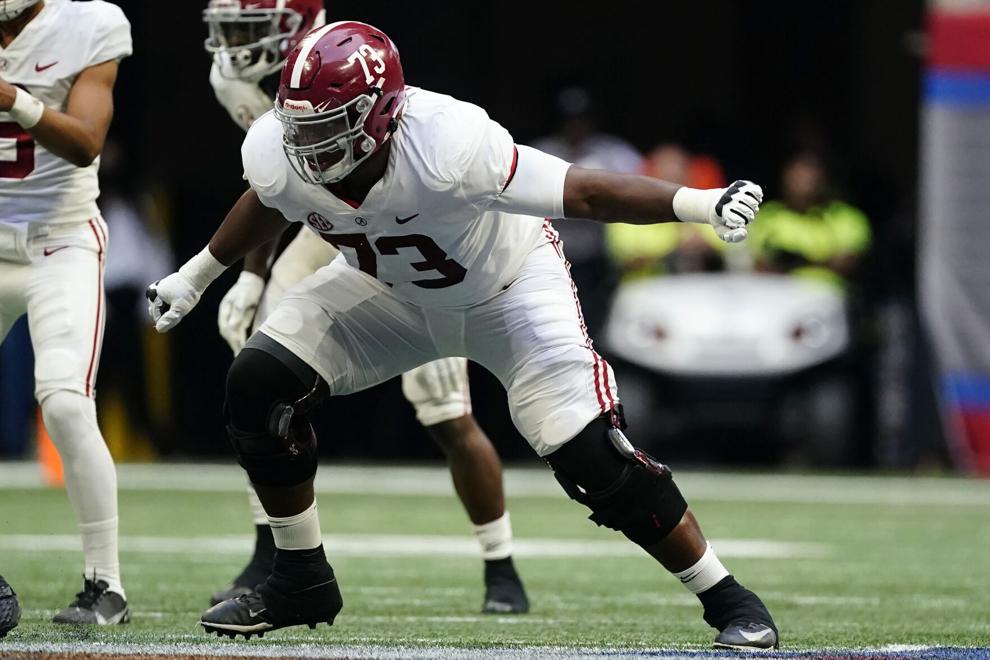 The Favorite: Evan Neal, OT, Alabama (-150)
At 6-feet-7, 350 pounds, Neal has the build of a food truck and atomic hands to steer pass rushers out of the play. He's swift for his size and the junior played in an offense that demanded studious preparation and dominant gameday effort.
Neal makes sense in Jacksonville for a number of reasons, not the least of which is protecting the investment already made in Lawrence. New head coach Doug Pederson had top offensive tackles – late prime Jason Peters on the left side, former tight end Lane Johnson on the right – during the Philadelphia Eagles' run to the Super Bowl and knows the value of keeping QBs safe in the pocket.
---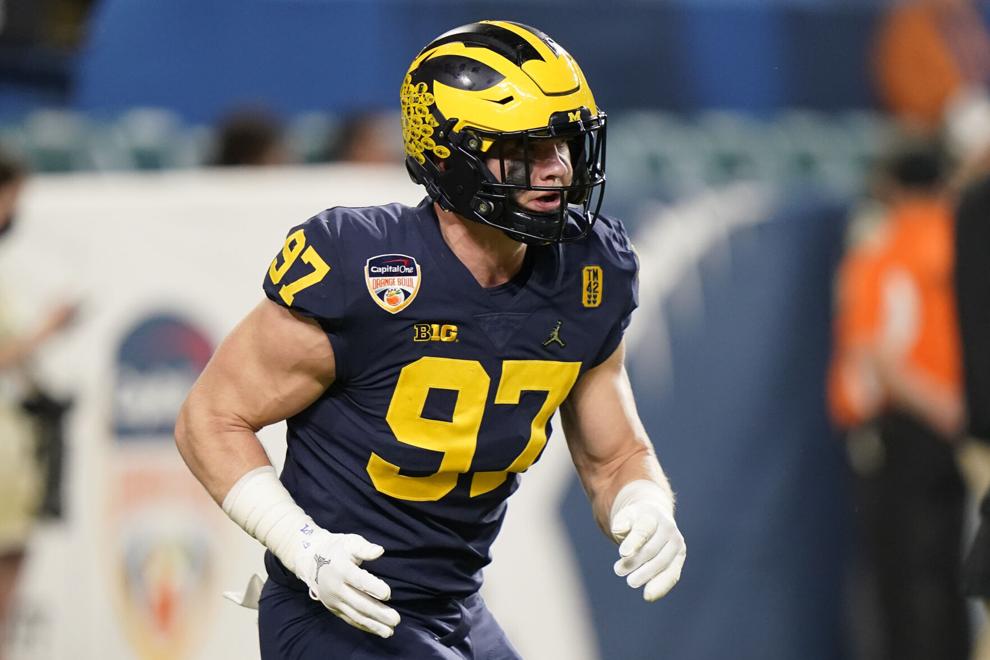 Aidan Hutchinson, OLB, Michigan (+200)
Temptation could cause pause when the Jaguars stack Michigan's Hutchinson and freakish athlete Kayvon Thibodeaux (Oregon) against the available offensive tackles. It's entirely feasible Jacksonville could decide the fourth or fifth-best offensive tackle will suffice and attempt to trade back into the first round. Recall the Chargers nabbed Rashawn Slater 13th overall, and he went on to make the 2022 Pro Bowl as a rookie. That's the same spot at which the Buccaneers netted Tristan Wirfs in 2020.
Hutchinson's non-stop engine is intriguing, and his size is on par with a couple of other lofty picks that originated as Big Ten products in Nick Bosa (second overall, 2019) and Joey Bosa (third overall, 2016).
Jacksonville's defense produced only 32 sacks and seven interceptions last season. Of the team's sack total, 7.5 came from Josh Allen, a first-rounder in 2019.
---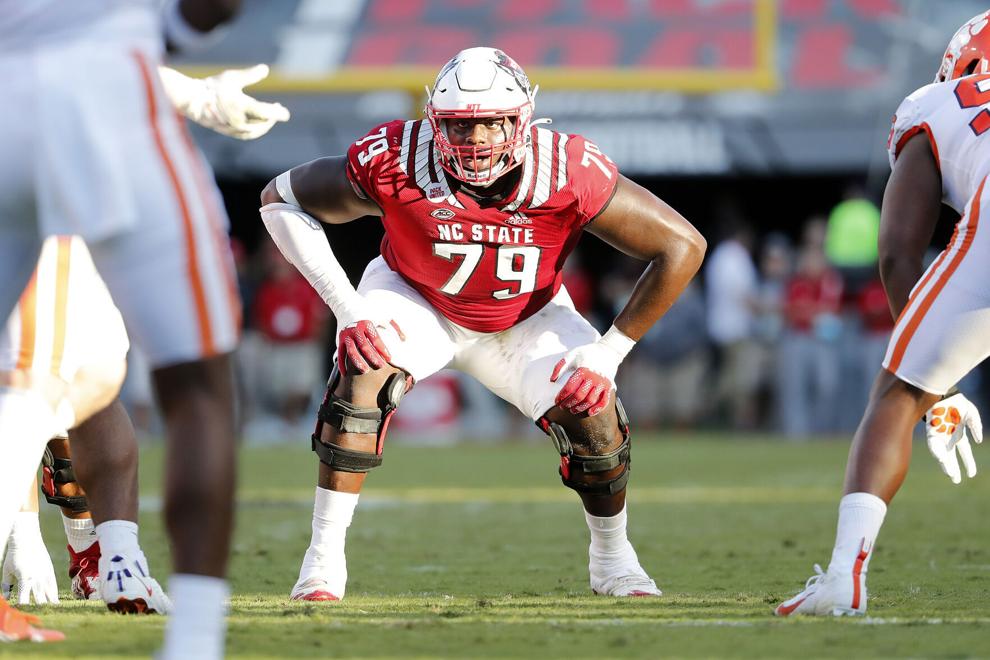 Ikem Ekwonu, OT, N.C. State (+700)
Ekwonu isn't a household name but rest assured, scouts have him ranked near the top of this draft. His combination of ferocious tenacity as a run blocker and length and power in pass sets are the makings of a franchise-caliber left tackle. He has a bullying style of play and remains somewhat raw in the technical aspects of the game, but some evaluators view this as a sign he'll grow into an unstoppable machine on the blind side.
For teams concerned about his height (6-4), Ekwonu could easily transition to guard and played more than 200 snaps at the position at NC State.
---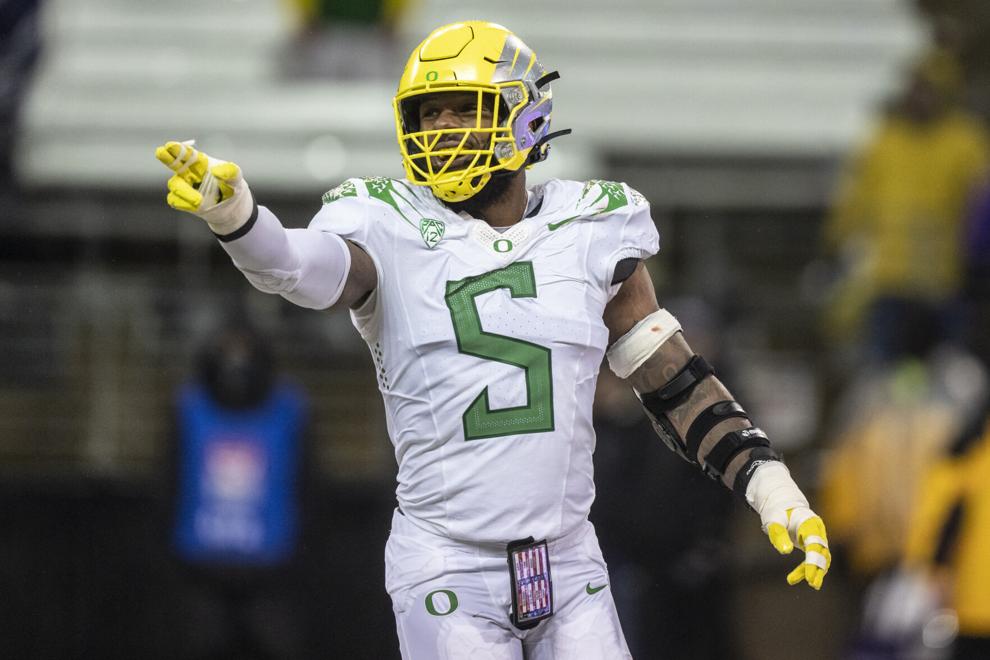 Kayvon Thibodeaux, OLB, Oregon (+1000)
If the NFL Draft flipped to an Olympics-type competition to be the top pick, good luck contending with Oregon's Thibodeaux. When evaluators of the draft use the term "toolsy" they're etching a picture of Thibodeaux in their minds. He's sudden at the snap, flexible on the move and explosive moving straight ahead or laterally – nightmare goods for an edge player against whom the only knock has been consistency.
At 6-5, 260, Thibodeaux will be attractive regardless of scheme, meaning he can play outside linebacker if called upon. The physical makeup and potential are there to match Garrett coming out of Texas A&M.
---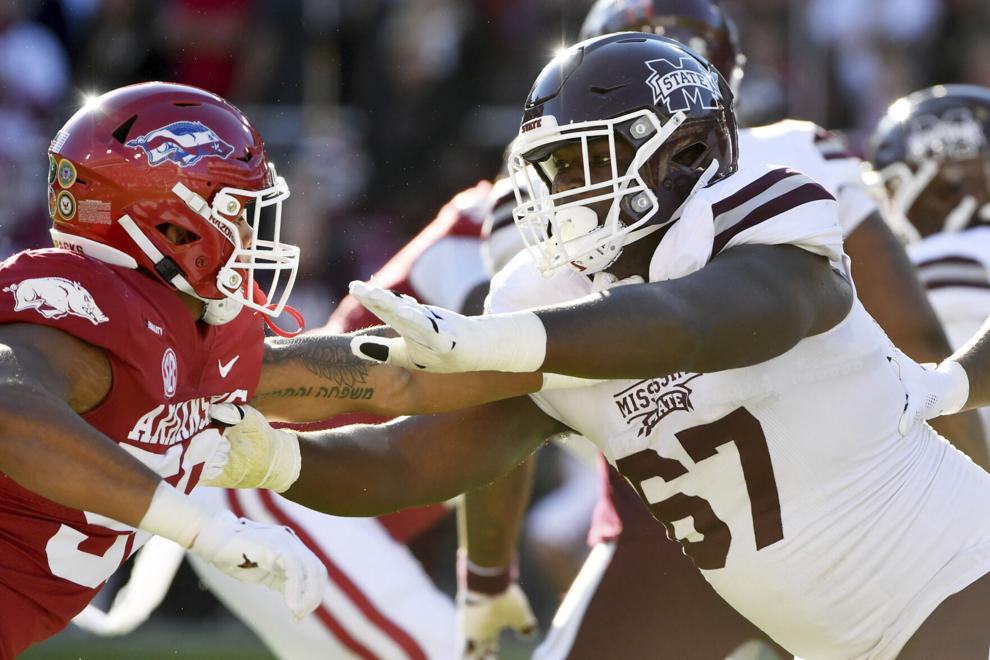 Charles Cross, OT, Mississippi State (+3500)
Just ahead of Willis, Cross is the third offensive tackle on this list and a natural athlete entering the draft as a redshirt sophomore. But he's as smooth as they come at any offensive line position and is a better overall athlete than his OT competition on this list.
The Mississippi State product is only 21 years old but seasoned with two years as a full-time starter at left tackle in the SEC.
---