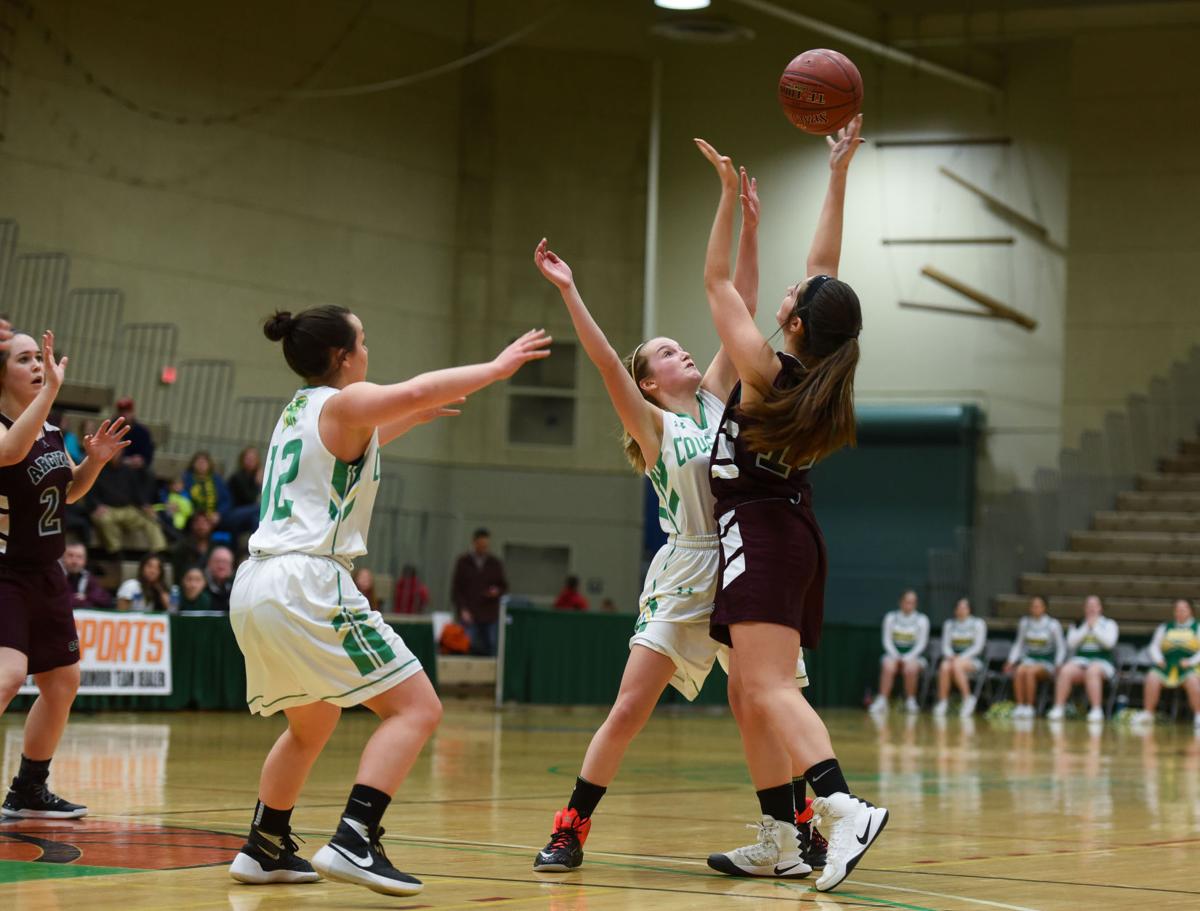 For the North Warren girls basketball team, Saturday's regional final is so big, longtime former coach Sue Huck said she plans to attend.
Huck was North Warren's coach in 1980, the last time the Cougars played for a state regional title.
Huck said she has not attended a North Warren sporting event since she retired 10 years ago.
"Partly it's me, and partly I don't want to influence anything over there," said Huck, who coached girls sports at the Chestertown school for 33 years. "(The current team is) a hard-working, determined group of girls, just like the 1980 team. I had this group as second- and third-graders in elementary school, so the last time I saw them, they were little."
Huck's 1979 team had finished as runner-up to Salem for the Class E sectional title, the final year of that small-school classification. She had several talented players returning for the 1980 season, led by high-scoring team captains Karen Carlozzi and Shelli Reed.
"They were a fun group — we had some great players," Huck recalled. "Everything was fast break and pressure defense. We had kids with great hands who could steal the ball."
The 1980 North Warren Cougars finished 16-5 overall, winning their first Section II title in Class D and the Northeastern Regional crown — regionals were as far as girls basketball teams could go before the full state tournament began.
Carlozzi, an Adirondack League all-star as a guard, averaged 23.4 points per game and led the team in steals and assists, and Reed averaged 14.4 ppg and led the team in rebounding. Sheri Castner was the Cougars' most improved player, averaging 13 ppg in the frontcourt with Reed. Ever-hustling Anne Troisi and versatile Pam Brown were the defensive standouts at the other guard spots.
Huck said the rest of the team had their roles, as well. Steph Remington was a superb defender. Nancy Stolen, Chris Remington and Dianne Braley were always ready to come off the bench. And Chris Smith, lost to injury at midseason, stayed with the team doing stats and "keeping me in my seat," Huck said.
The Cougars went 11-5 in the regular season, then won three Section II playoff games, capped by a 63-44 victory over St. Johnsville in the Class D final. Castner scored 20 of her season-high 26 points in the second half, and Carlozzi added 22 points, after scoring 29 and 26 points in the first two sectional games.
In the regional semifinals at Plattsburgh High School, Carlozzi pumped in 29 points to power North Warren past Section X champion Colton-Pierrepont 62-57. That put the Cougars into the final against undefeated Crown Point.
"Our guidance counselor was from Crown Point, and he didn't think we had a chance," Huck said. "I had to get up to wash the girls' uniforms the next morning at the laundromat because we had to wear our whites again. I picked up the Plattsburgh paper and it said that Crown Point didn't have to worry about us. I said, 'Oh boy, I'd better not show this to the girls!'"
In the regional final at Plattsburgh State, it turned out that North Warren had no trouble with Crown Point. Reed scored 22 points and Carlozzi netted 20 as the Cougars ran away to a 63-34 victory. The JV team played most of the second half for North Warren, as it added the regional title to its Section II championship.
Huck said she has lost touch with those players, but remember their strong character and will to win.
"They were committed — they wanted to be good," she said. "They were very determined — practice hard, play hard and they bought into our system. And this year's team sounds just like that one."
Follow Pete Tobey on Twitter @PTobeyPSVarsity and check out his blogs on poststar.com.
Be the first to know
Get local news delivered to your inbox!