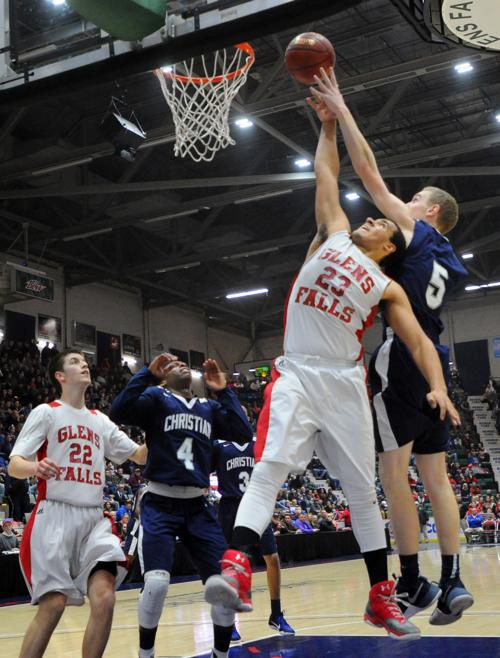 Foothills Council boys and girls basketball teams will have bigger league schedules this upcoming season as the league made changes to its structure recently.
The league also eliminated championship and crossover games in all team sports.
The league's athletic directors originated the idea of increasing the number of basketball league games from 13 to 18, meaning each school will play every team in the league twice. There will be no divisions within the league. Previously, the league was divided into North and South divisions, and teams played inter-divisional teams twice and out-of-division teams once during the regular season.
Since the state allows no more than 20 regular-season games, it decreases the number of non-league games teams can play.
The Foothills Council also instituted a point system for its sports that use a 13-league-game schedule (boys soccer, girls soccer, volleyball, golf, softball and baseball). Teams receive one point for a divisional win, two points for a non-divisional win and a half-point in the event of a tie. With the point system in place, the league felt it could eliminate crossovers and league championships in those sports.
The Foothills will use overall league record as the primary factor used for seeding teams within each class at sectional meetings. In the event of a tie, the criteria to be used, in order, are head-to-head record, record against the highest seed and then a coin flip.
The moves were primarily in response to what happened in Class A boys basketball last season. Amsterdam, a Class A school, won the South Division with an 11-2 league record, over Scotia, another Class A school which had a 10-3 record. Amsterdam lost to Class B Glens Falls in the Foothills championship, and Scotia defeated Queensbury (also Class A) in a crossover. That gave them both 11-3 league records, but Amsterdam had won the division.
When the seedings came out, Scotia was seeded higher than Amsterdam.
"It just didn't look right having the team that won the division seeded lower than one that didn't," Schuylerville athletic director John Bowen said.
The biggest concern schools had with the larger league schedule in basketball is fewer opportunities to play high-quality, non-league competition. Now each team only gets two non-league games.
That could be a concern for the Glens Falls boys, as Mekeel Christian — the team it defeated for the Section II Class B title — is moving to an independent schedule the next two years, with the purpose of beefing up its schedule to get the Lions ready for postseason play. Mekeel has games against Federation Class A champion Albany Academy, Collegiate of Manhattan and Saratoga Springs planned for this season.
Glens Falls boys basketball coach Rob Girard, however, thinks Glens Falls will benefit from the new league format.
"We're a Class B school getting to play 'A' schools like Amsterdam, Scotia and Gloversville, which is going to be real good next year, twice a season," Girard said. "I don't think it hurts us too much.
"I guess I'd like to play one or two more non-league games, but it is what it is. I don't dislike it," he added.
Bowen added that the league has so many competitive Class A and Class B teams that all schools should benefit. The Foothills has six Class A schools and four Class B schools.
Follow Will Springstead on Twitter @WSpringsteadPSV.
Be the first to know
Get local news delivered to your inbox!