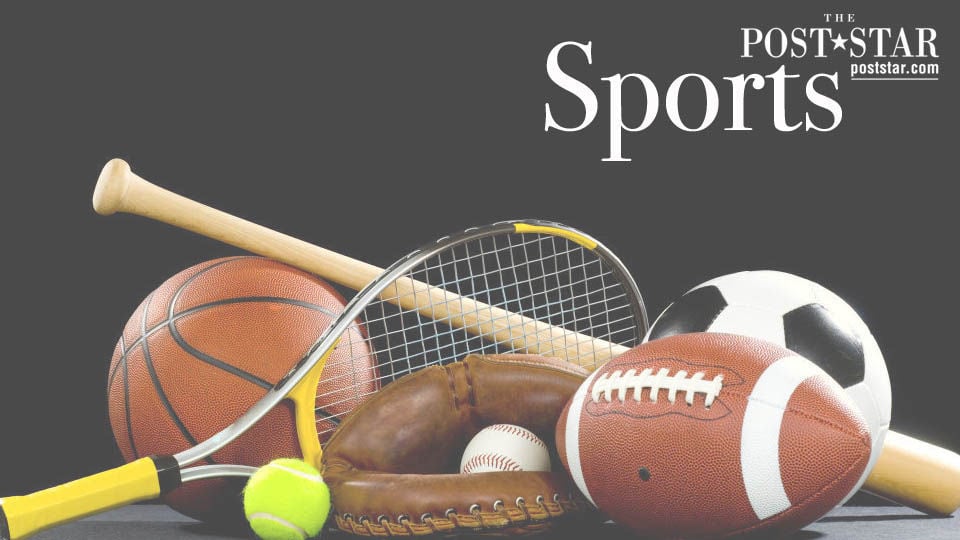 As major Division I colleges recruit Glens Falls sophomore guard Joseph Girard III, what they probably want to find is a young man who isn't afraid to "get dirty" if he needs to.
What he showed Syracuse University assistant coach Gerry McNamara is that he isn't afraid to clean up.
With McNamara on hand during Glens Falls' 60-55 win over Mekeel Christian Friday at the Civic Center, Girard twice went behind the basket to grab the floor mop. He used it to clean up sweat spots on the court.
So, his complete line score should read: 34 points, six rebounds, three assists, two fouls, five turnovers and two cleanups.
Big scorers, beware
Ticonderoga turned its attention to defense during its two-game run to the Section VII Class C boys basketball title.
In the Sentinels' 57-40 semifinal win over Seton Catholic, Ti held the Knights' all-time leading scorer Kevin Murray to just 16 points. In the final against Northern Adirondack, Ti held Stephen Peryea, a 1,000-point scorer who had 29 against the Sentinels the previous time, to just 16 points.
Consistency
The postseason pattern is clear: Glens Falls' opponents aren't likely to get out of the mid-50s.
In their four sectional wins, the Indians allowed 55, 56, 55 and 55 points.
Lake George has a pattern, as well, but on offense. In the Warriors' four sectional wins, they scored 65, 65, 69 and 69 points.
Award for Tougas
Glens Falls senior Lucy Tougas has scored lots of points and won lots of games this year. This past weekend, she was honored for her work off the court.
Tougas was named Sunday as the top Scholar-Athlete at the Section II girls basketball scholar-athlete program at the Marriott in Colonie. She was the nominee from the Foothills Council.
State bowling
Whitehall senior Adrian Hollister finished 36th overall at the State Bowling Tournament, held Saturday and Sunday in Rochester.
Hollister rolled a six-game series of 1,080 for his overall placing, with a high game of 222 that was good for 25th overall.
He was part of the six-man Section II team that rolled a 5,544 total, good for seventh out of 11 sections. Section IV won the state title with a 6,191.
Always special
When asked if he still got emotional after his fifth career sectional title, Lake George boys basketball coach Dave Jones said he did.
"I wear my heart on my sleeve for these guys," Jones said. "It always gets me so worked up, I get so happy for these guys."
Be the first to know
Get local news delivered to your inbox!