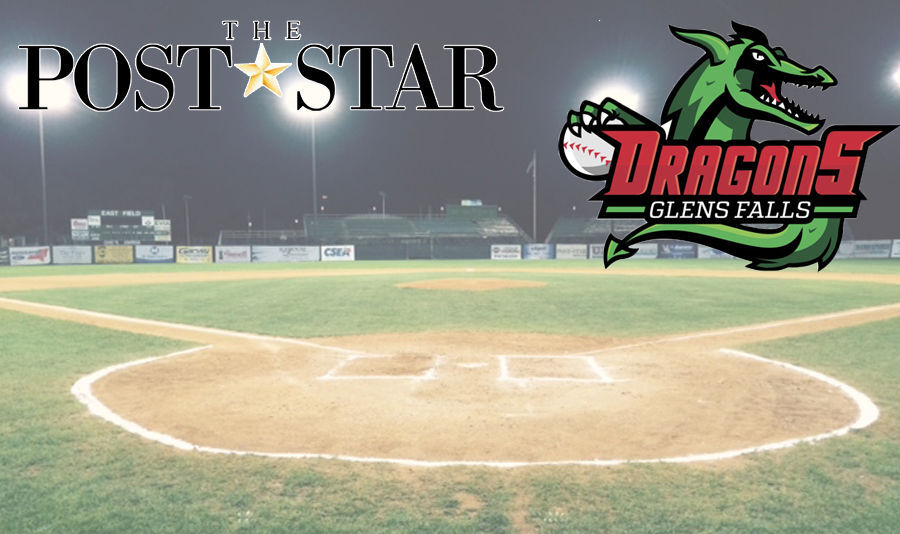 LITTLE FALLS — Mohawk Valley scored in seven of the nine innings and belted two home runs in a 12-4 win over Glens Falls on opening night of the Perfect Game Collegiate Baseball League.
The Diamond Dawgs scored three runs in the first on Austin Pollack's three-run home run to center field. They tacked on two more in each of the fourth and fifth innings before the Dragons finally responded with two runs in the top of the sixth on Dalton Ney's two-run homer to center field.
Glens Falls scored its next two runs via home run also, as catcher Anthony Vaglica, from LIU Post, hit a two-run shot to left field.
James Varela took the loss.
Mark Powell, from Saint Rose, was the only Dragon with more than one hit, as he went 2 for 5 with a run. Miles Moore had a double, and Dan Lowndes went 1 for 3 with two walks.
The Dragons are in action for the next three nights, starting with the home opener Friday against the Albany Dutchmen.
Mohawk Valley 12, Glens Falls 4
Glens Falls (0-1) 000 002 200 — 4 8 3
Mo.Valley (1-0) 300 222 12x — 12 10 2
WP — Joe DeSarro (1-0). LP — James Varela (0-1). 2B — Miles Moore (GF), Ben Porter (MV). 3B — Zack Coker (MV). HR — Dalton Ney (GF), Anthony Vaglica (GF), Austin Pollack (MV), Russ Olive (MV).