Cooperstown & Otsego County:
Many know Cooperstown as the birthplace of baseball. Home to the National Baseball Hall of Fame and Museum, Cooperstown is on many baseball junkie's bucket list. We invite baseball superfans to make the pilgrimage to Doubleday Field, where the game is told to have begun, to walk to hallowed grounds of the Hall, and to get a custom engraved souvenir from the Cooperstown Bat Company. But if baseball is not your cup of tea, don't sweat, there's more!
The quaint lakeside Village of Cooperstown is situated at the mouth of the Susquehanna River. Totaling 444 miles in length, the Susquehanna starts at the south end of Otsego Lake and drains into the Chesapeake Bay. With 16 lakes in total, and a variety of boat launches and rental facilities across Otsego County, there's miles of open water to kayak, SUP, or boat on! Canoe & Kayak Rentals and Sales will even deliver to you upon request! Take in the great outdoors by visiting one of our four New York State Parks, two of which are situated on lakes, or explore the 20 state forests. Cooperstown and Otsego County is a playground for hikers, bikers, and explorers!
After a full day of exploring, you are bound to be hungry. From fine dining to delis and everything in between, there are myriad options that will please any palette in Cooperstown & Otsego County. Many offer outdoor seating and food to-go, keeping everyone's safety in mind. The area also boasts wineries, breweries, a distillery and a cidery, so sample your way along the Cooperstown Beverage Trail. Make  stops at Brewery Ommegang, nationally known for their Game of Thrones inspired brews and summer concert series, then onto the Fly Creek Cider Mill where the whole family can sample over 40 food items and feed the Mill Pond waterfowl, it's an experience you don't want to pass up!
Grab a glass of wine and a lakeside dinner at the Hawkeye Bar and Grill at the historic Otesaga Resort Hotel. Sit on their veranda and enjoy the picturesque view of Otsego Lake, or have a seat at their Fire Bar for an intimate moment as the sun sets. Book a stay at The Otesaga to enjoy luxurious amenities and walk next door for a round at the Leatherstocking Golf Course.
If you are seeking something small and cozy, stay at one of the many inns, B&Bs, cabins, campsites, or vacation rentals. Otsego County's rolling hills, lakeside vistas and vast countryside is home to a wide variety of private, secluded accommodations where masks are not needed. 
Perhaps you're more of a fair-weather traveler or looking for a structured visit to a museum, we have those too! You'll be awed by the Thaw Collection of American Indian Art, one of the country's most comprehensive and exceptional collections of American folk and fine art. With a view of Otsego Lake and immaculately kept grounds, the Fenimore Art Museum is as compelling outside as it is inside!
Across the street from the Fenimore is The Farmers' Museum. This piece of living history will take you back in time to 1845. Experience village and agricultural life at one of the oldest living history museums featuring exhibits, craft demonstrations, and hands-on activities for all ages. Pet the sheep and watch as daily chores are done and commerce flourishes at the Village Crossroads. Treat the whole family to a ride on the Empire State Carousel, with 25 hand-carved animals, scallop shell shaped chariots, an Erie Canal boat and an original lover's tub. Take a sneak a peek at The Cardiff Giant, known as "America's Greatest Hoax." This "petrified man" has been on display since 1940s and reflects the scientific and religious beliefs of that time.  
Whether you are looking for a getaway jampacked with places to explore, or just want to escape to the peace and quiet, Cooperstown & Otsego County makes for the perfect staycation getaway.
Schoharie County – It's a beautiful thing
Located half-way between Albany and Cooperstown, NY, Schoharie County is a welcome stop- over as well as a destination. The County's name, Schoharie, comes from the Iroquois word for "bend in the river" or a gathering spot.  Today it is a gathering spot for family fun, fresh local food and beverages or just a drive through the country for ice cream – a great place to visit year-round.
Schoharie County's story is as ancient as the land itself.  The earth's oldest tree fossils – laid down 380 million years ago, even before dinosaurs roamed the earth – are here in Schoharie County.  Fast forward a few million years when the Atlantic Ocean shores stretched into Schoharie County and deposited the tons of limestone that created our famous cave systems, known today as Howe Caverns and Secret Caverns.  When traveling deep into the caves, it is possible to see the layers of limestone from the inside and meet firsthand the powerful waters that helped create these formations.
The roads that wind through Schoharie County are convenient ribbons that tie the sixteen towns together in easy access.  The pace is gentle and a bit slower in Schoharie County, which enables visitors to enjoy the view or the unexpected delights of stopping at old country stores or friendly family farm stands.   During the American Revolution, Schoharie County was known as the "breadbasket" due to the ease of growing the much-needed crops.  Today, the same rich topsoil, clean bright air and water yields some of the finest farm produce and celebrated beverages found in New York State. 
A journey to Schoharie County is as much about the present as it is the past.  Country roads lead to Main Streets where shops sell unique items – antique, vintage, modern or handmade and small eateries sell their own craft beverages as well as a sampling of many others.  The charm of the restaurants include farm to table faire as well as comfort food and is always served in the relaxing atmosphere of simpler times.  No need to rush. 
Museums, historical education centers and covered bridges are also available for travelers as well as many other attractions that can be found along the way.  It is easy to fill up a day of sightseeing and exploring and be ready for a velvety night of star and constellation viewing when the sun goes down.  Schoharie County has a variety of accommodations including inns, hotels, bed & breakfasts and as well as snazzy camping sites.  Plan on staying as long as it takes to reconnect to the important things in life.
It goes without saying in these times that travelers and visitors need to check ahead to see if the attraction or lodging they have their heart set on is open and available.  A good place to start is Schoharie County's tourism site www.VisitSchoharieCounty.com or a quick phone call to the office – (518) 542-7697 for individual references.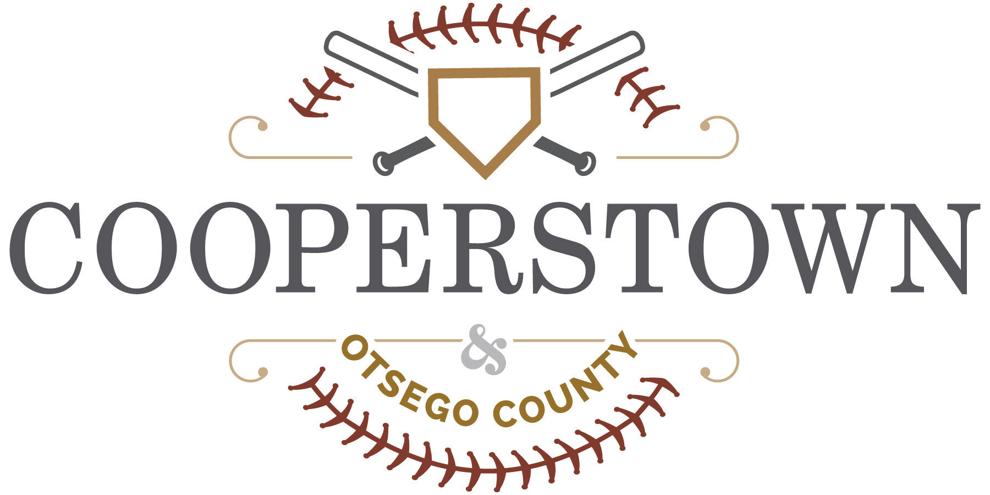 Are we there yet sponsors: