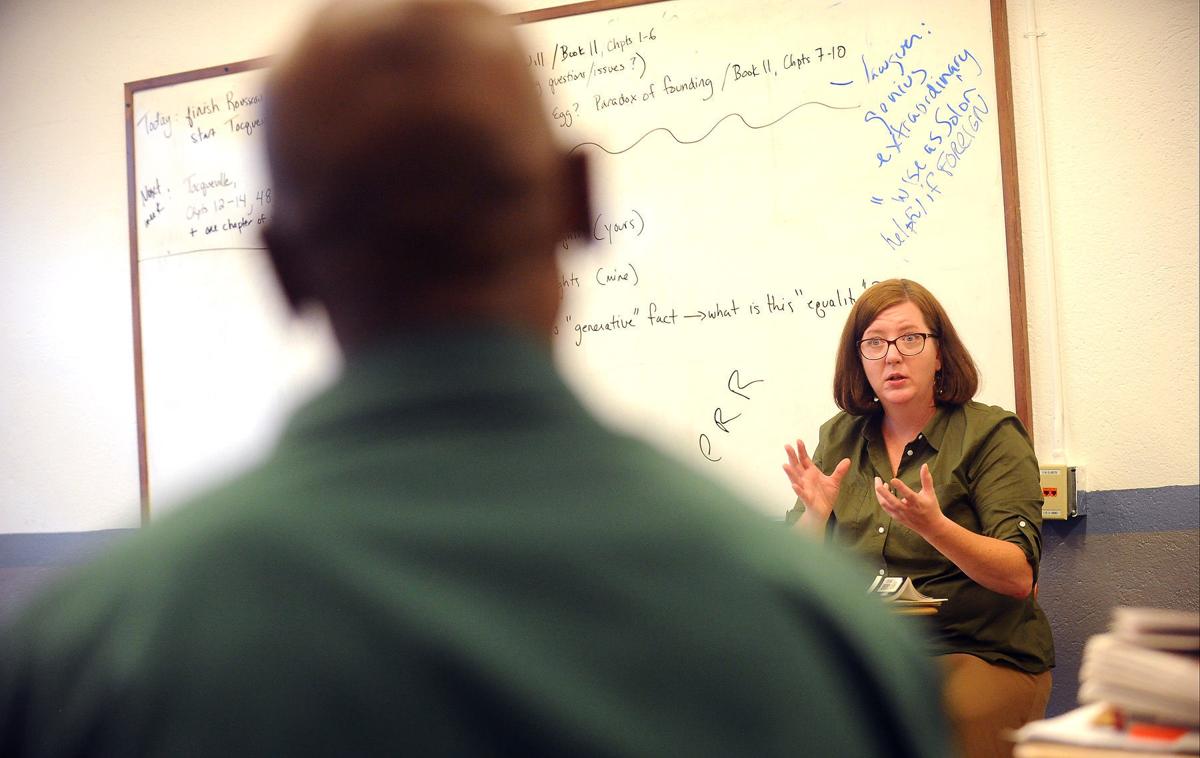 The justification for offering academic classes to inmates in state prisons, like Great Meadow in Comstock, is that, over time, it saves the state money.
Whatever it costs to provide inmates with creative and productive pursuits, the state saves much more, as inmates who take part in educational programs are less likely to end up back in prison after they are released.
Incarceration costs the state about $60,000 a year per inmate, so taxpayers have a powerful financial incentive to support programs that lower recidivism.
Yet many people who are struggling to send themselves and their children to college object on principle to the state giving inmates a free college education. It's unlikely anyone would encourage their children to commit crimes to save money on college costs. But it's also ridiculous that such a strategy could even be considered — as it could years ago, before Gov. George Pataki eliminated state funding of college programs in state prisons.
The program now in place at Great Meadow, which our summer intern Justin Trombly wrote about last Sunday, is ideal. The Prison Education Initiative, in which inmates selected for their good behavior get to take classes through Bennington College, is paid for by private donations and the college itself.
Now the initiative has been chosen by the U.S. Department of Education for a pilot program that would funnel a small number of federal Pell grants to eligible inmates. These grants would fall outside the government's standard Pell program, which gives billions of dollars to college students annually, and would not affect that program.
At Great Meadow, only inmates with good records and academic potential can take the classes. If the Pell grant program proceeds, it will target inmates likely to be released within five years.
We understand the impulse to remove all comforts from convicted criminals. Prison is meant as punishment.
But the U.S. has the highest incarceration rate in the world, by far. With less than 5 percent of the world's population, we account for more than 20 percent of the world's inmates. We cannot afford to write off that many people.
The question of our cultural humanity is also relevant. When does a refusal to pamper inmates cross the line into cruelty?
The key consideration is not whether any one particular inmate deserves food that tastes good or the chance to develop his mind in a college class. But as citizens of the most powerful nation on earth, which considers itself a model for justice and human rights, we should be able to treat even our prison inmates with a modicum of mercy.
Finally, educational programs give inmates something productive to do with the long stretches of time they can have on their hands. Reading, writing and talking about reading and writing are good things for anyone to be doing, but are especially good activities for inmates, who have few other positive options.
We don't advocate going back to the days of widespread government-funded college education for inmates. But to the extent that programs like these can be accomplished at little cost to the public, they are well worth doing.
Local editorials represent the opinion of The Post-Star editorial board, which consists of Publisher Terry Coomes, Editor Ken Tingley, Projects Editor Will Doolittle, Controller/Operations Director Brian Corcoran and citizen representative Stuart Ginsburg.
Be the first to know
Get local news delivered to your inbox!