Fiddler On The Roof Chimney Sweep
Serving Glens Falls & Surrounding Areas
Fort Ann
,
NY
12827
Last Updated: February 28, 2018
| | |
| --- | --- |
| Sunday | |
| Monday | |
| Tuesday | |
| Wednesday | |
| Thursday | |
| Friday | |
| Saturday | |
About Fiddler On The Roof Chimney Sweep
Welcome to
Fiddler on the Roof Chimney Sweep!
Fiddler on the Roof Chimney Sweep has proudly served the community since 1982 by providing exceptional customer service. Family owned and operated by Len Constantineau, who has 37 years of professional chimney sweep experience and expertise, Fiddler on the Roof is committed to providing the highest quality, most professional service in the area.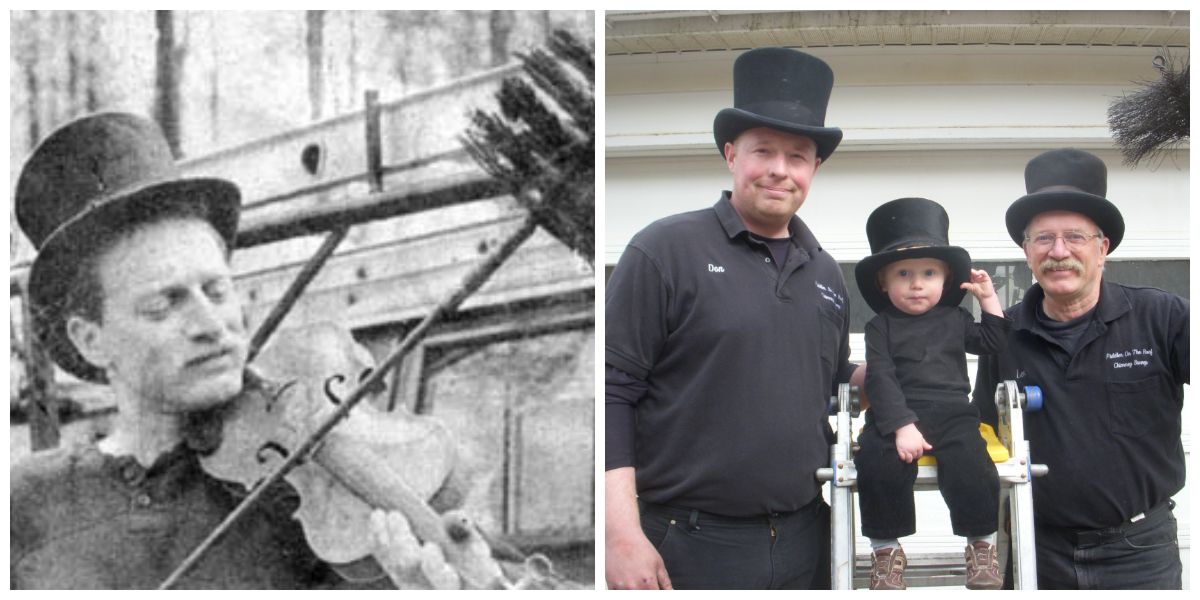 When your family's safety is at stake, we are the experts to trust. Our years of experience and training are your assurance of a job well done. Call us today at 518-747-0135 so that we can keep your chimney Fit As A Fiddle! Call us at any time and we will respond quickly.

Constantineau and his son-in-law, Don Witters, service a 50-mile radius around Glens Falls. The duo provides full-time and complete home chimney service for gas, oil and wood fired chimneys in Glens Falls, Hudson Falls, Queensbury, Saratoga Springs, the Lake George region and Southern Adirondacks.

Fiddler on the Roof Chimney Service is a fully insured company that offers low pricing. In addition to chimney cleaning, chimney relining, chimney repairs and chimney inspection, we also provide stainless steel relining caps, weatherproofing, masonry work and welding services.

For more information, you can visit our website at: www.fiddlerontheroofchimneysweep.com. You also can like us on Facebook at: www.facebook.com/FiddlerChimneySweep. We are family-owned chimney cleaning at its finest because we can take care of all your chimney needs, including: chimney repair, pointing, chimney relining, chimney caps, gas and wood flue's relined, carbon monoxide alarms and smoke alarms.

Many of our customers like our Forward Scheduling Plan because we resolve problems in advance and take care of chimney issues in May before it gets too hot. Safety comes first with Fiddler on the Roof Chimney Sweep. Don't worry about missing an important cleaning or inspection. We'll call you!

Click here to learn more about our Chimney Relining services!


---
Accepts:

Cash

Check

Insurance
EXPERT CHIMNEY SWEEPS
Fiddler on the Roof Chimney Sweep has been providing chimney inspections for the real estate industry since 1982. Our highly trained staff of certified chimney technicians can provide you with a comprehensive report that includes digital photos, building codes, industry standard references and any recommended repairs. If requested, an exact cost of repair can be supplied with the report. We can provide fast, convenient scheduling and report turnaround time. Reports can be e-mailed, faxed or mailed. We offer inspections that meet the National Fire Protection Agency's ( NFPA ) 211 standard for fireplace evaluation.
INSPECTION
This is a visual inspection of the readily accessible areas of the chimney structure and flue. The chimney sweep will be able to give you a basic condition report after this inspection. We inspect the readily accessible areas of the chimney in the living area and at the exterior of the home. Some of the areas covered are the firebox, damper, and smoke chamber. Outside, the spark arrestor will be checked to make sure it does not restrict the draft, and that it meets local building codes. The structure will be checked for basic soundness and any evidence of deterioration. This inspection should be done every one to three years.
CHIMNEY SWEEPING
Keeping your chimney clear of combustion deposits will assure your chimney operates efficiently, while limiting your exposure to a chimney fire; an uncontrolled 2000 degree fire inside your chimney. Our trained sweeps will mask off the fireplace opening, a vacuum will be running inside the firebox, and a drop cloth will be placed on the floor. The soot and creosote deposits are scraped off the walls of the flue and the smoke chamber with brushes attached to flexible poles. The damper, smoke shelf, and hearth are cleaned of any debris. Our methods insure that there is no mess in your home, in fact we guarantee it. The cleaning may take up to an hour, and should be done every one to three years depending on use, or when you move into a new home.
CAP/SPARK ARRESTORS
A masonry chimney should have a flue or rain cap installed on top. The expanded metal spark arrestor meets California code requirements. The spark arrester will stop large burning embers from escaping the chimney and it will also keep animals and debris from getting into the chimney. On top of the wire mesh box sits a metal lid to keep out rain water. It is essential to keep the rain water out of your chimney; it can cause an odor when it mixes with soot, when mixed with soot it creates an acid that breaks down mortar, and it can drip on the damper-causing it to rust and warp. Metal flue pipe should also have the proper manufacturer specified spark arrestor/termination installed on top.
DAMPERS
A chimney without a damper is costing you money – as much as 30% of your heat and air conditioning can go up the chimney. We can provide a top damper that fits into a flue cap. This stainless steel damper easily opens and closes with a spring loaded pull chain mounted on the firebox wall. We also install blade dampers in the throat of the chimney.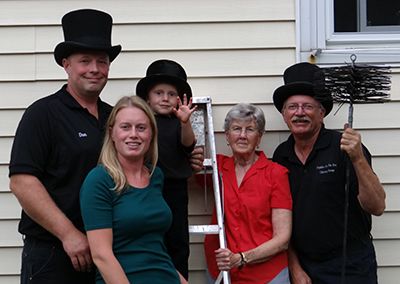 LOG LIGHTERS
This gas fueled rigid pipe supplying heat to your wood can really make getting your fire started easy. We install and/or replace ones that have worn out.
MASONRY REPAIRS
We provide a full spectrum of masonry repairs; including exterior tuck pointing, crown wash repairs/replacements, and replacing those worn out firebox bricks with new extruded fire brick.
CHIMNEY FANS
For those fireplaces and chimneys that just will not draw properly on their own, we recommend a chimney fan. Quiet, maintenance free, and energy efficient – the perfect solution.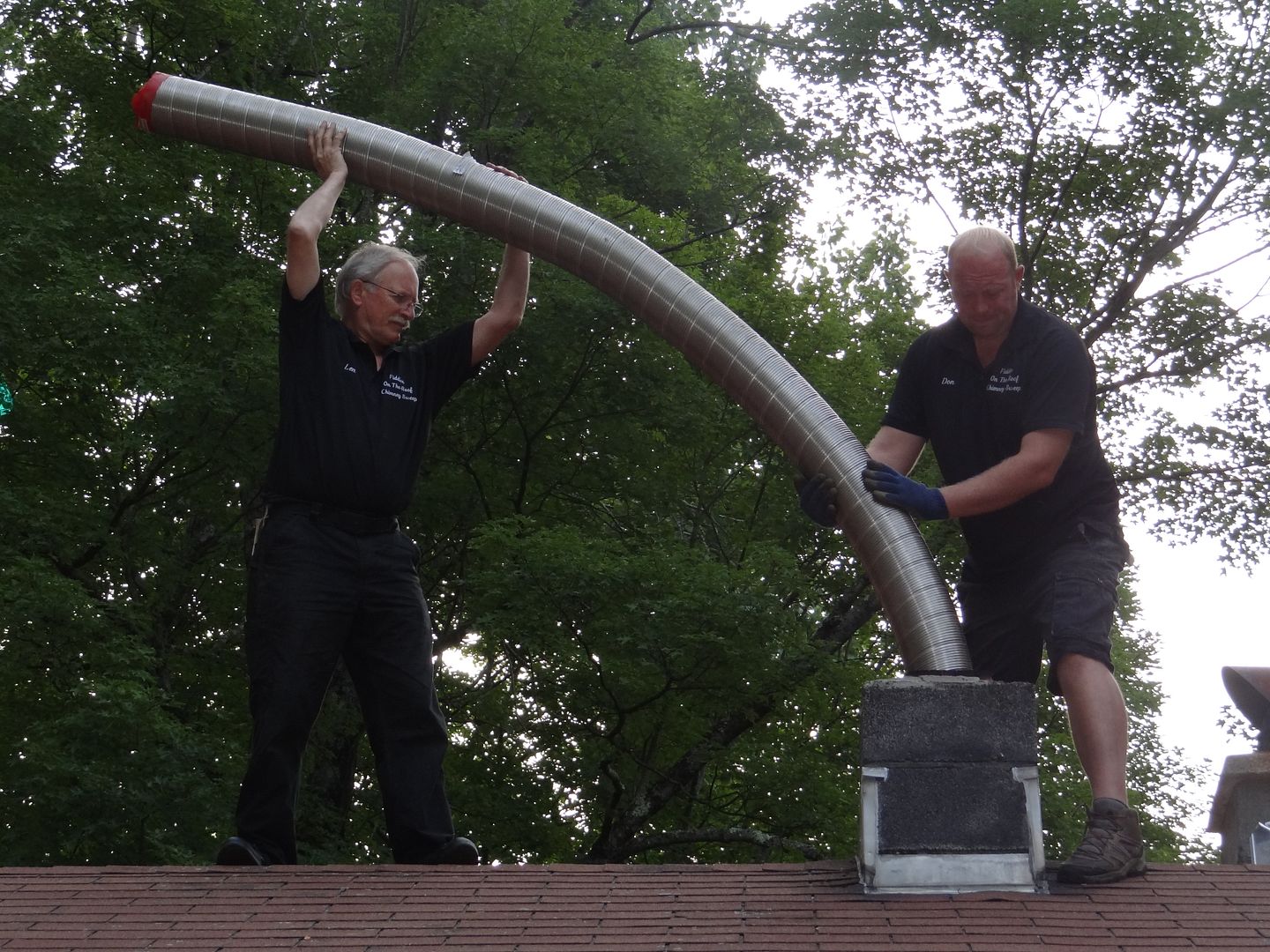 RELINING
We offer a lifetime warranty on stainless steel liners.
GAS LOGS / GLASS DOORS / MESH SPARK CURTAINS
We can provide complete custom installation of gas logs, glass doors, and interior mesh spark screens. Call us for an estimate appointment.
FIREBACKS
Dual purpose firebacks can protect the firebox bricks from excessive wear and tear caused by heat and provide 20% to 40% more heat in the room where you can enjoy it.
Keep your chimney fireplace and wood stove in tip-top shape with Fiddler on the Roof Chimney Sweep. Call us today at 518-747-0135.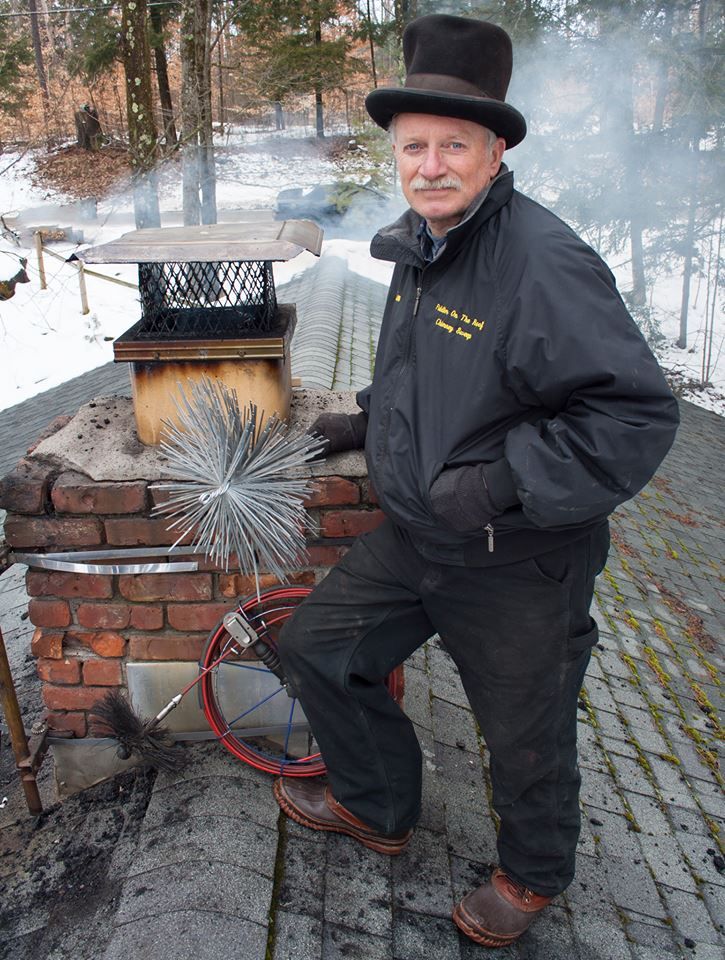 Is this your business?
Promote your business through our innovative Marketplace system! It's free to sign up!
Fiddler on the Roof Chimney Sweep has proudly served the community since 1982 by providing exceptional customer service. Family owned and oper…