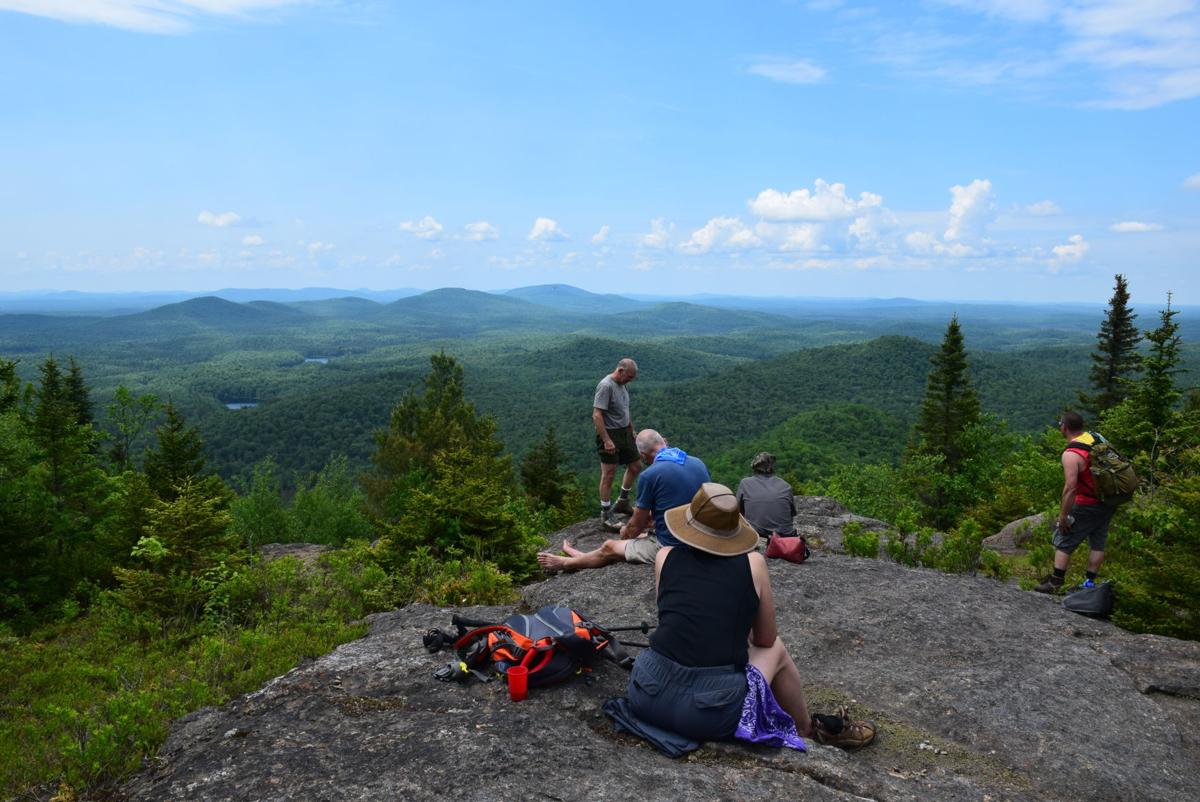 A study of tourists to Hamilton, Franklin and Essex counties last year found that hiking is the most popular activity for visitors to the area, and that a whopping 95 percent of tourists are white.
In its 2017 Leisure Travel Study, the Regional Office of Sustainable Tourism conducted a study of visitors to the area, getting 5,345 survey responses. From those responses, ROOST determined a number of details about tourists, including their income, age, length of stay and why they visit the area.
The vast majority of tourists — 95.7 percent — identified as white. By comparison, 94.2 percent of residents of Essex County identified as white in the 2010 U.S. Census, along with 84.2 in Franklin County and 97.3 in Hamilton County.
The average age of these counties' tourists was 52 years old.
Those coming to the area just for the day (day trippers) made an average of $83,000 per year, while those staying overnight (short-term renters) had an average income of $107,000.
Although the number of people in the average group has held steady at about four since 2012, the length of stay has dropped from 4.9 days in 2012 to 2.8 days last year. Of tourists who stay overnight, nearly half (46 percent) stay in hotels and motels, while 12 percent stay in second homes and 10 percent utilize private rentals, such as Airbnb. Another 14 percent stay with people they know.
According to the survey, which was released last month, 72 percent of day trippers and 87 percent of short-term renters come to the area for outdoor activities. For day trippers, 58 percent come for relaxation and 57 percent for sightseeing. Sixty-six percent of overnighters come for relaxation, and 49 percent come for sightseeing.
Of those coming for outdoor activities, 85 percent of day trippers and 88 percent of overnight tourists come to hike, while more than half of both groups also come to paddle a canoe or kayak. Fishing, birding, boating and cycling are also popular among both day trippers and short-term renters. In the winter, more day trippers come to the area to cross-country or telemark ski or snowshoe, while most people who spend the night downhill ski or snowboard. Eight percent of day trippers and 11 percent of overnight guests snowmobile, while a small percentage of each group come here to hunt.
For day visitors, the vast majority come to do day/leisure/family hikes, while 8 percent came to do the Saranac Lake 6ers and 4 percent came to do the Tupper Lake Triad hiking challenges. Overnight visitors had a similar breakdown, with 23 percent coming to hike one of the 46 High Peaks originally surveyed at more than 4,000 feet. Twenty-one percent of day trippers came to hike High Peaks.
ROOST, in conjunction with the town of Indian Lake, also conducted a study of snowmobilers to the area and found that those who stay overnight spend an average of $450 per day on food, lodging, fuel and entertainment.
Of those snowmobilers who answered the survey, 124 stayed overnight while 72 stayed overnight at a friend or family's home. Eighty-six came just for the day.
The average age of the snowmobilers was about 50, and the overnight visitors stayed about three days. Most snowmobilers came in groups of about four people, regardless of whether they were staying overnight or just for the day.
Snowmobilers came from around the Northeast, with most coming from within New York state. They, like the hikers and sightseers, also make good money, with most earning between $80,000 and $200,000.
The overwhelming majority of snowmobilers are white, and many also engaged in outdoor activities such as hiking and skiing.