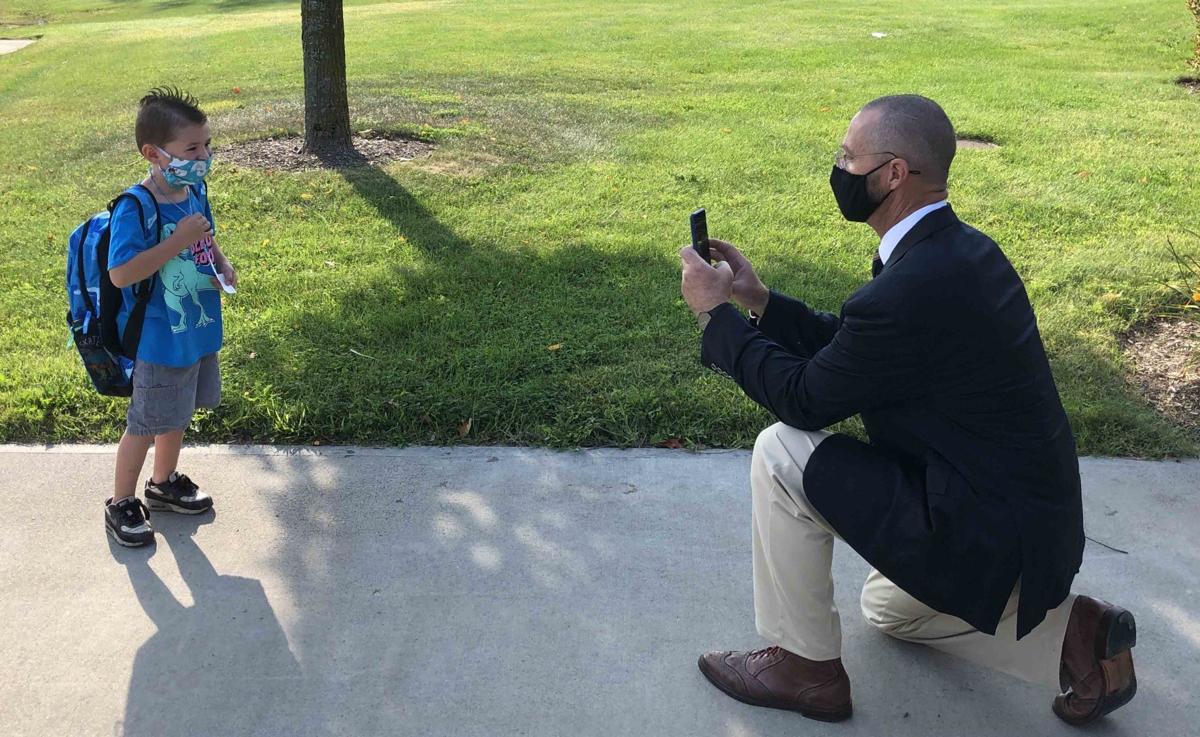 The full effects of the pandemic on our economy will not be felt for months, as businesses that closed are not able to reopen, people who were laid off are not rehired and government funding cuts make their way down from the federal and state to the local level.
School districts, which have high fixed costs and rely on state aid, are facing increasingly dire circumstances. New York has announced, because of revenue shortfalls created by the pandemic, it is withholding 20% of state aid to schools included in this year's budget.
For many local school districts, a 20% state aid cut means a devastating cut in total revenue – as much as 12%.
It's important to remember that all school districts are not alike when it comes to state aid. Well-off districts with a strong tax base – like those on Long Island, for example – fund most of their school budgets through local taxes. State aid accounts for only a small percentage of their revenue.
But rural districts with high poverty rates, like many in this region, lean heavily on state aid. A large percentage of their budgets comes from state aid, and, therefore, a deep cut in state aid has a drastic effect.
A group of local school superintendents spoke recently with The Post-Star editorial board to raise awareness of the looming crisis in school funding. The recent cuts in Fort Edward, where all athletics and other extracurriculars have been eliminated, along with student transportation and the pre-kindergarten program, foreshadow the gutting of programs that could occur throughout the region.
Although some local districts have enough money in their fund balances to make it through this year, they will not be able to sustain their current level of programming without help.
At the same time the districts are being hurt by the withholding of state aid, they've had to spend hundreds of thousands of dollars, per district, on unanticipated safety measures to prevent the spread of coronavirus infection.
These are not shortfalls that can be made up by, for example, teacher concessions on the cost of health insurance or other small measures, many of which have already been taken. In Fort Edward, the teachers have already agreed to switch to less expensive insurance and are giving back $500 each from their salaries. Members of the support staff, who do not make much money, are giving back $100 each.
These well-intentioned sacrifices will not be enough to save Fort Edward from financial ruin without government intervention, according to Superintendent Dan Ward.
"It's got to happen this year – some sort of stimulus funding or relief on graduation requirements," he said.
It's worrying to hear a school superintendent saying his district cannot afford to meet the state's minimum requirements for graduation.
In Fort Edward's case, it could be a sign that the right course for the district is to pursue a merger.
But in the coming financial crunch, we are going to have set priorities as a state and a nation, and public education should be high on the list. We cannot let our schools collapse, not if we want our children and our country to have an opportunity for a prosperous future.
Schools will have to make hard choices in the next few years, and the state of New York is going to have to help. But the key to recovery from the pandemic is going to be the response of the federal government. The Paycheck Protection Program for businesses and the enhanced unemployment payments for individuals helped the country survive the shutdown, but more federal stimulus is needed now.
Congress' failure to pass a stimulus bill with substantial aid to local governments is shameful. It could still happen and it should happen this fall, but with everything politicized to an almost unbearable degree, we're not optimistic.
States and local governments need help, especially in New York, which was hit so hard early on by the coronavirus. Extraordinary emergency situations are supposed to compel federal aid.
It's not enough to keep our schools open. We want our kids and grandkids to get a full and enriching education that challenges them with diverse classroom and extracurricular programs. That can't happen without adequate funding, and the federal government has to lead the way in providing it.
Local editorials are written by the Post-Star editorial board, which includes Ben Rogers, president and director of local sales and marketing; Brian Corcoran, regional finance director and former publisher; Will Doolittle, projects editor; and Bob Condon, local news editor.
Catch the latest in Opinion
Get opinion pieces, letters and editorials sent directly to your inbox weekly!