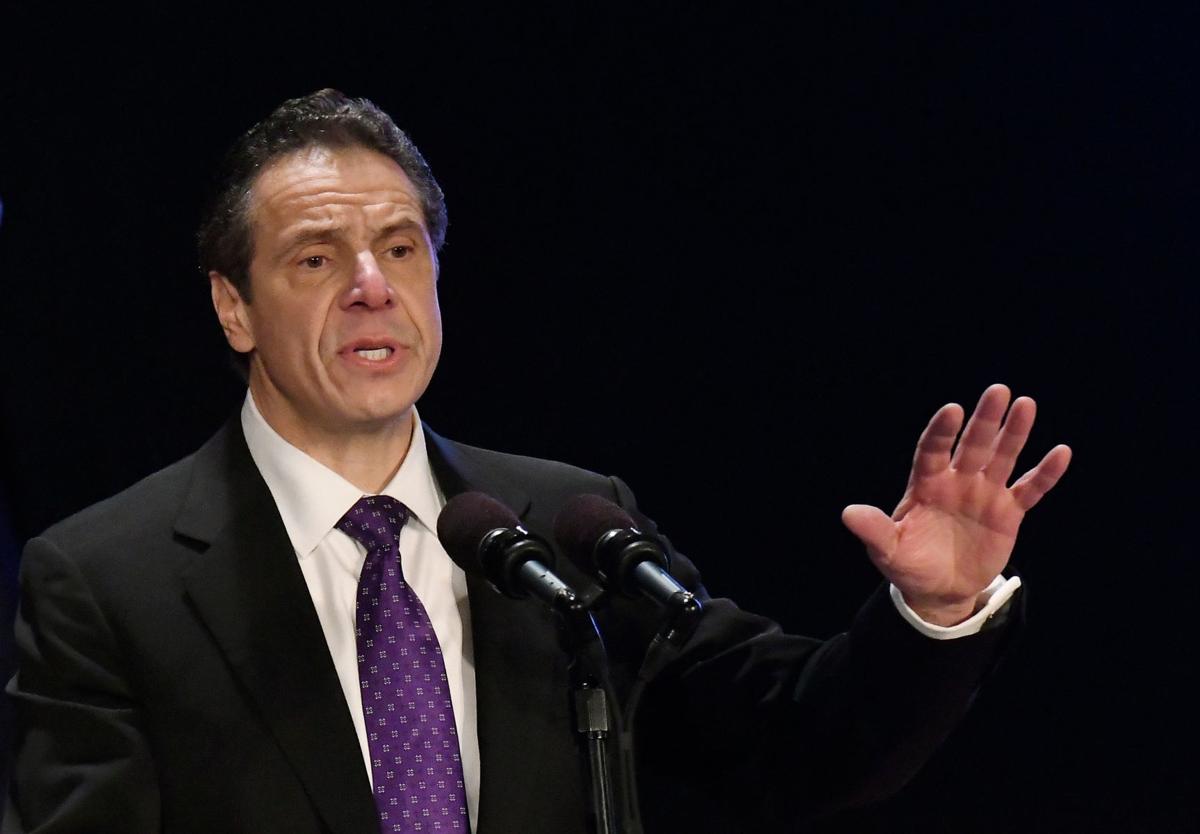 Gov. Andrew M. Cuomo is correct when stating that parolees in New York should be allowed to vote.
The ability to select those who represent us in elective office is the most fundamental right we possess as citizens. It enables us to participate in the process of charting a course for our nation.
We protect all other liberties through voting. A self-governing society does not function properly when a large portion of its electorate are left out.
"There are roughly 35,000 individuals currently on parole in New York who cannot vote. These individuals are participants in society at large, despite the limitations placed on them by parole conditions. They work, pay taxes and support their families, and they should be permitted to express their opinions about the choices facing their communities through their votes, just as all citizens do," according to a news release issued April 18 by the governor's office. "Additionally, the current law keeping people on parole supervision from voting is internally inconsistent with New York's approach to voting for people serving sentences of probation. People on probation never lose the right to vote, but many county election officials are unclear about the distinction between those on parole and those on probation, often resulting in illegal disenfranchisement. A 2006 Brennan Center study reported that one-third of all New York counties incorrectly barred people on probation from registering to vote while another third of all counties illegally made individuals show proof of their voter eligibility status."
These are all excellent reasons to stop prohibiting parolees from voting. We are on Cuomo's side when he raises these valid issues.
However, he will damage the process for establishing public policy in New York by granting conditional pardons to the state's parolees. He signed an executive order last week declaring that those now on parole and those who will enter the parole system from here on will be considered for such pardons.
"Cuomo's executive order would require the commissioner of the state's Department of Corrections and Community Supervision to submit a list of every felon currently on parole, as well as a list of those newly eligible for parole, beginning May 1, said Alphonso David, the governor's counsel," according to a New York Times story published April 19 by the Watertown Daily Times. "The commissioner would continue to submit an updated list each month with each parolee 'given consideration for a conditional pardon that will restore voting rights without undue delay,' according to the order. Anyone on the list would be eligible for a pardon, David said, so long as law enforcement had not flagged any special concerns."
Cuomo's executive order sets a dangerous precedent by sidestepping the legislative process. Lawmakers failed to agree on a plan to allow parolees to vote during budget negotiations, according the New York Times story.
This also ignores the fact that those still on parole may have their voting rights restored by obtaining either a Certificate of Relief from Disabilities or a Certificate of Good Conduct. Yes, conditions apply to acquiring either of these documents. But until the governor can persuade legislators to move on a bill to enact this policy, this is the most practical system for achieving his goal.
Parole keeps former prisoners in check while granting them increased freedoms. While pardons don't expunge criminal records, they remove necessary restrictions designed to safely integrate these individuals back into society.
The ability to vote should not be linked to criminal histories, but Cuomo's measure continues this. The executive order states that he will "consider" granting conditional pardons. What exactly are the criteria here?
We firmly believe in the governor's goal of restoring voting rights to those who have served their time. But this is an issue that must be resolved by the state Legislature, and Cuomo has made a mockery of this process.
This editorial was first printed in The Watertown Daily Times.