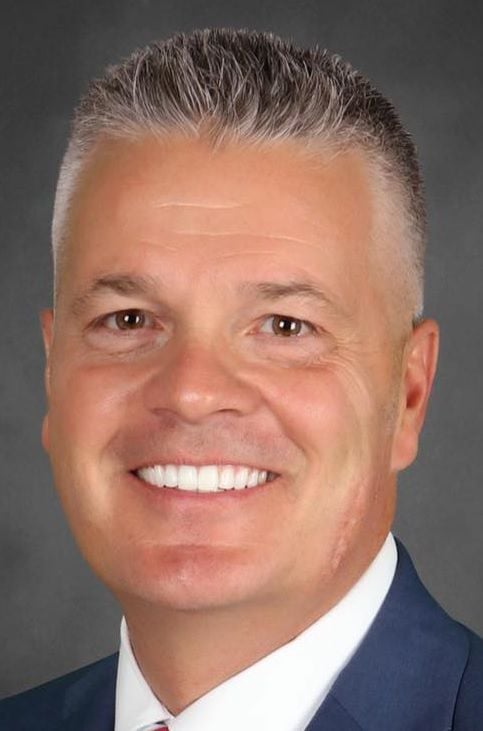 We're going to try the Little League argument on Warren County's new sheriff, Jim LaFarr.
We've all been there before, whether you had a boy or girl.
When you sign the kid up for Little League, it is a given that the coach will have at least one kid on the team.
While this observation may not be universal, those of us on the sidelines not coaching almost always notice that the coach's kid plays more innings, bats higher in the lineup and always seems to pitch a few innings. The coach probably doesn't even notice, because, well, his kid is just that good.
We didn't buy it then, and we don't buy it now.
This is what we're trying to get across to Mr. LaFarr. No matter how much you convince yourself that you are not giving your offspring special treatment, there will always be a perception that is the case — that the only reason the son was hired was because the dad was elected county sheriff, which is a pretty powerful position. That's not fair to LaFarr's son, sets a bad example in the department and could affect morale in the department.
Sheriff LaFarr was in charge of the Office of Professional Standards for years in Warren County, so he knows a thing or two about the rules and regulations and the ways around them. He, above anyone in Warren County, should know what nepotism looks like.
This looks like nepotism.
Correct that, this is nepotism.
Apparently, everyone knows it, except the sheriff.
Sheriff LaFarr argues that he was not involved in the hiring process and will not oversee his son in the department.
The argument is ludicrous, and we're sure the sheriff knows that. While the sheriff might not be the direct supervisor of his son, the person who is, the undersheriff, reports to LaFarr.
Ultimately, we suspect his son will be treated differently by his boss and his colleagues because of who his father is, and considering the concerns raised about law enforcement in recent months, that is not a good thing.
LaFarr's argument is a semantic one that fails to take into account the common sense of regular people.
Sheriff LaFarr was elected by Warren County voters to oversee the public safety for thousands of residents and be the ultimate authority for everyone in the department. That is how it should be. The buck should always stop with the man at the top: "Except this one road patrol officer" — is that LaFarr's argument?
We're frankly surprised that Warren County is back here again.
It has a clear policy in place.
It is a good policy. Everyone should be hired on their merits, not the merits of their parents.
The sheriff is trying to find a loophole that will benefit his son that gets around the county policy. That is nepotism in itself.
Back in November when this issue was first raised, we expressed the concern that this was not a good way for a county leader to start his term and cautioned him against making such a move.
Nepotism policies are put in place so powerful people with strong political connections do not use their influence — implied or otherwise — to benefit family and friends.
So for Sheriff LaFarr to test the limits of this policy in his first six months in office raises concerns about where his loyalties lie — with family or with the voters who elected him.
Before he was even sheriff, LaFarr was reminded of the policy. He responded by saying he might resign if his son could not be hired. He later walked that back, saying it was uttered in the heat of the moment.
We need clear-headed leaders, but those earlier heated remarks show the extent to which the sheriff is already blinded by this issue. No matter what loophole the sheriff finds to get around the county policy, he is still going to look bad.
There will be a perception that his son is getting special treatment.
And the people of Warren County will have another reason to believe the good ole' boys in Warren County rule the roost.
If his son is such a good candidate for the department, he should not have a hard time getting a position at one of the many local police agencies, or another of the local county sheriff departments around the region.
By hiring his son and ignoring the county nepotism policy, the sheriff will cause many to wonder what other rules he is willing to bend.
Editorials are the opinions of The Post-Star editorial board which consists of Publisher Brian Corcoran, Editor Ken Tingley and Projects Editor Will Doolittle.
Catch the latest in Opinion
Get opinion pieces, letters and editorials sent directly to your inbox weekly!