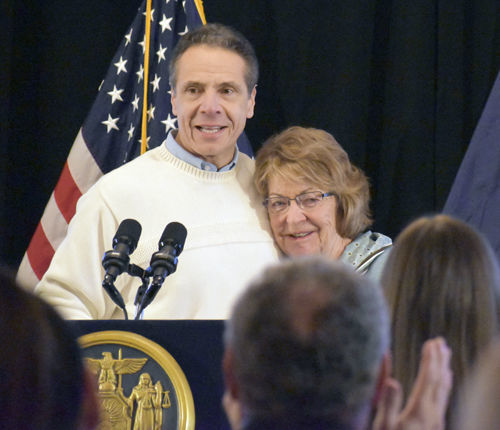 One of our editorial members told us a story this week that we found almost quaint, especially when you consider what is happening nationally.
He described being pulled over by the police in Queensbury years ago for speeding. His wife worked in the district attorney's office at the time. He admitted he had been speeding and planned to plead guilty and pay the fine.
But because his wife worked for the district attorney, it was decided that a special prosecutor was needed to prosecute the speeding ticket, because it could be perceived the prosecutors in the office might have a conflict of interest.
Our editorial board member said it seemed a bit ridiculous to him at the time.
A lawyer from another county handled the case, and ultimately, using a special prosecutor cost far more than what was realized from the fine for the speeding conviction.
Upon reflection, it was worth the cost.
It's what we all should expect when it comes to enforcing the rule of law.
It is the standard we have always had.
Conflicts should be addressed and avoided.
Members of law enforcement, prosecutors and judges need to always be above reproach and politicians should never get special favors.
We all agree with that, right?
After the events of the past couple of weeks, you probably know where we are going with this.
We were taken aback recently when we heard Pulitzer Prize-winning historian Jon Meacham say, after President Trump's impeachment acquittal, that, essentially, the president was now "functioning as a monarch."
We seem to recall fighting a war over that a couple of centuries ago.
Meacham always seems to be the voice of reason in these dark political times, with assurances that the Constitution and the checks and balances it provides will prevail. He is hardly an alarmist.
"Donald Trump may well have now become the most powerful president in American history," Meacham concluded.
We were stunned to learn — along with millions of others in the country — that Attorney General William Barr interceded in the sentencing recommendations for Roger Stone, a day after President Trump tweeted that the recommendations were too harsh.
That is unethical on its best day, and possibly a clear abuse of power most other days.
The four Department of Justice lawyers who prosecuted the case resigned.
The appearance that the president had interfered was so disturbing to career lawyers that more than 2,000 — many of them ex-DOJ officials — signed a petition by the organization, "Protect Democracy," demanding that Barr step down as attorney general.
A day later, a national association of federal judges announced it would hold an emergency meeting after Trump continued to put pressure on the judge in the Stone case, because they were "concerned about the attacks on individual judges."
After that, the president announced he was the chief law enforcement officer in the country.
And when Stone was sentenced on Thursday, it was half the original recommendation proposed by the Department of Justice lawyers.
No matter what your politics, we all should find this disturbing.
This is not about policy, or ideology, but about politicians pressuring courts and prosecutors to do them favors. That can never be tolerated.
What is more frightening is that we fear it is just the beginning.
Earlier this week, the president granted clemency to 11 individuals who had one thing in common — all had connections that allowed their case to be reviewed by Trump. Most had been convicted of political corruption or white-collar crimes.
The most egregious was the release of former Illinois Gov. Rod Blagojevich, a Democrat, who tried to sell an open Senate seat to the highest bidder. He was also on President Trump's TV show.
We regularly see readers react on our website with a "throw the book at them" mentality for even the most minor of offenses, yet we are not seeing the outrage over these acts.
What if Gov. Cuomo had stepped in a couple of years ago when Queensbury Supervisor John Strough and his wife were accused of election fraud and tweeted that the charges were ridiculous and should be dropped?
There would have been howls of protest.
We fear these presidential pardons are a way to normalize the process as a prelude to freeing associates of President Trump who are now in jail.
In a courtroom in England this week, the lawyer for WikiLeaks' founder Julian Assange said that a former congressman had told Assange that President Trump would pardon him if Assange would help cover up Russia's role in hacking the Democratic National Committee.
Intelligence officials also briefed members of Congress this week that Russia is already interfering in the 2020 election with the aim of helping President Trump get re-elected.
One of our readers shared her fears this week.
"I am in my 91st year and I have never been as afraid for this young country," she wrote.
We are a nation founded on laws that must be enforced. The events of this week show those norms are gradually eroding.
We should all be scared to death.
Post-Star editorials represent the opinion of The Post-Star's editorial board, which consists of Publisher Brian Corcoran, Editor Ken Tingley, Projects Editor Will Doolittle and citizen representative Chuck Cumming.
Catch the latest in Opinion
Get opinion pieces, letters and editorials sent directly to your inbox weekly!