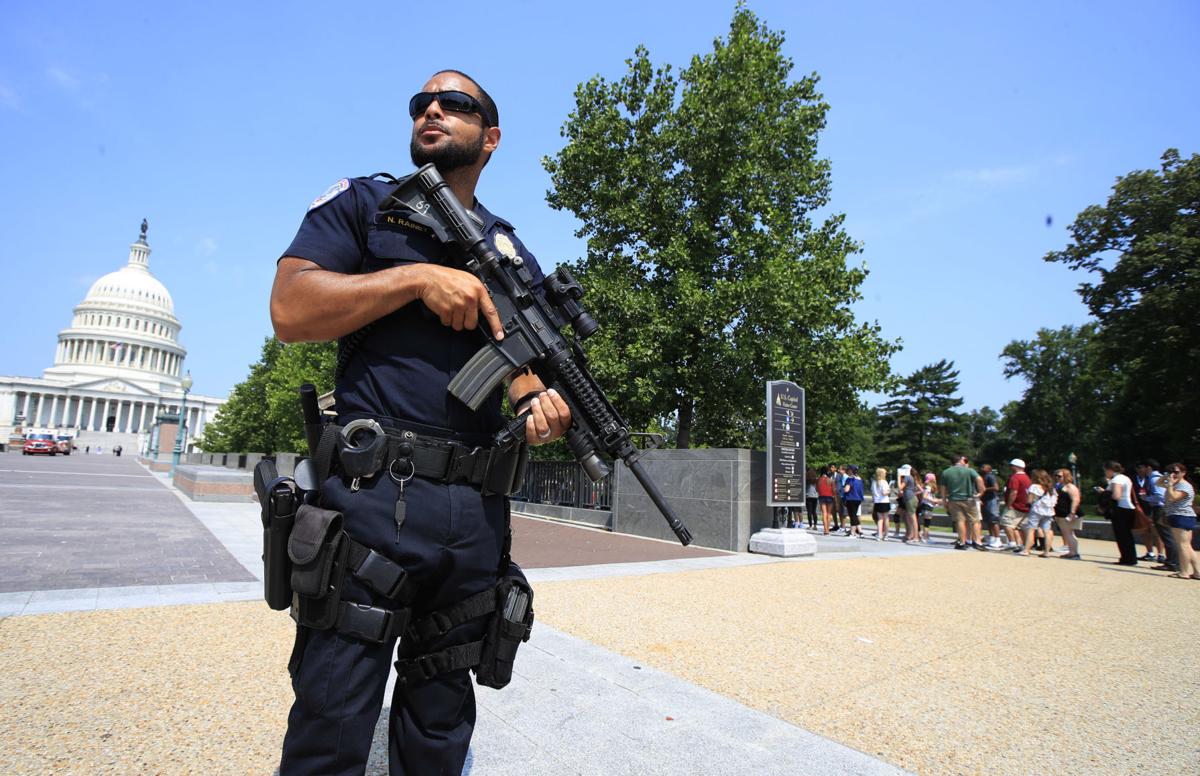 If you are looking to assign blame for the violence outside Washington, D.C. yesterday, you might start by looking in the mirror.
We as a people have concocted a toxic cauldron of anger, hate and frustration and baked it into our daily politics, discussions and conversations with a relentless finger-pointing attack on the institutions that run our country — and each other.
We post mean-spirited comments, root against our country's best interests and sometimes wish ill-will on those we disagree with. It's become party before country.
Sadly, that environment boiled over from talk to action on Wednesday when an angry citizen targeted a softball practice of Republican members of Congress and their staff members.
Five were shot, including one Republican congressman in the leadership.
That was an attack on all of us, but we can't say we are surprised.
This event has been brewing from the very beginnings of the presidential election.
And while President Trump elevated the rhetoric to a blood sport previously unseen, both Democrats and Republicans and their followers have dished it out.
The anger of talk radio has escalated into a 24-hour free-for-all with cable television networks programming content that suits their loyal followers, not because it is an honest attempt at journalism, but because that is how they can make the most money.
Late-night television entertainers have created a market of ridicule that goes beyond the bounds of clever satire and is widening the fissure in our country.
More than once, we have heard someone say — regular people — "I hope someone takes him out."
They were referring to the president of the United States.
Regular people wanted blood, just like yesterday in Alexandria, Virginia.
So we ask you to stare down that reflection in the mirror. We ask you to call your own behavior into question and see if you can do better.
We don't want you to stop the debate, just to listen more.
Let's end the jokes and the meanness and call out those who continue it.
Stop watching the cable news shows that have become a partisan divide and really try to understand an issue with some in-depth reading.
Turn off the late-night comics.
Stop sharing negative posts on Twitter and Facebook.
Compliment a good idea or a well-crafted thought.
And don't speak unless you know what you are talking about. That may be the most difficult thing of all.
We are no longer the land of the free and home of the brave, but the land of the frauds and home of the belligerent.
The most significant war we are fighting right now is not in Afghanistan or the Middle East, but with ourselves.
We have become the divided generation.
Our road to redemption must start somewhere.
Why not today while the smell of gunpowder is still in the air.
Let's demand our representatives in Washington come to the negotiating table and work for America. We must demand a new standard. Unless you are voting with the other side at least 25 percent of the time, you are not a true American.
We call for a ceasefire among ourselves.
Take this editorial and share it on Twitter and Facebook, but more importantly, promise yourself that you will be a better American by being a better person and demanding our leaders be better Americans and people.
If we don't acknowledge the problem now, this will happen again, and chances are, the carnage will be worse next time.
It's not the terrorists who scare us, it's our fellow Americans.
Local editorials represent the opinion of The Post-Star editorial board, which consists of Publisher Robert Forcey, Controller/Operations Director Brian Corcoran, Editor Ken Tingley, Projects Editor Will Doolittle and citizen representatives Dan Gealt and George Nelson.