Tom Rauber was a Rochester Telephone Corp. lineman in 1965. He was sitting in his truck near Hemlock Lake in Livingston County one day when he spotted the distinctive white heads of two American eagles.
It was a moment he would not forget.
These were New York's last two eagles.
Consider that for a second.
There were only two eagles left in the entire state.
The use of the pesticide DDT, with an assist from continued land development and agricultural use, had all but wiped out the symbol of our country.
It would be another eight years before President Richard Nixon signed the Endangered Species Act into law.
It would be another three years before New York state implemented the Bald Eagle Recovery Restoration Program and hired a 23-year-old wildlife technician named Mike Allen, who had actually never seen an eagle at that point.
It was Rauber who took the young biologist out to Hemlock Lake to see his first eagle.
Allen and another DEC biologist, Peter Nye, later embarked on a plan that had never been tried before — hand rearing young eagles. Nye later served as the director of the state's endangered species unit.
They built a tower at the Montezuma National Wildlife Refuge in western New York and reared the young birds. At least two attendants monitored the site 24 hours a day, seven days a week. It was the beginning.
Consider that effort to save this national symbol.
It was a long, slow process, but it worked.
This past January, a count of eagles in Washington County found 17 of the birds.
It was reported there are now nearly 500 in the state.
That is all thanks to the Endangered Species Act and the dedication of many others.
If it does, we believe that should be the price for doing business.
Under current law, decisions on whether to protect wildlife are based solely on science with no economic consideration.
The new policy will now take into account how much it costs to protect a species on the endangered species list.
Consider that for a second.
The question then is what happens when it is judged that the cost is too much? Who decides that and what is the criteria?
For those of us that were raised on "Wild Kingdom" and Jacques Cousteau specials, we were taught to appreciate the marvel of nature and the animals that occupy it. We were taught that there was a majesty to Mother Nature that should be appreciated and protected.
This isn't just about saving a few birds, either.
This is about protecting the environment and those ecosystems they interact with.
Considering this administration has so little regard for protecting the human race from the dangers of climate change, it is not surprising that it would show just as little regard for wildlife.
It is more concerned with making more money.
Post-Star reporter Gwendolyn Craig is a birder.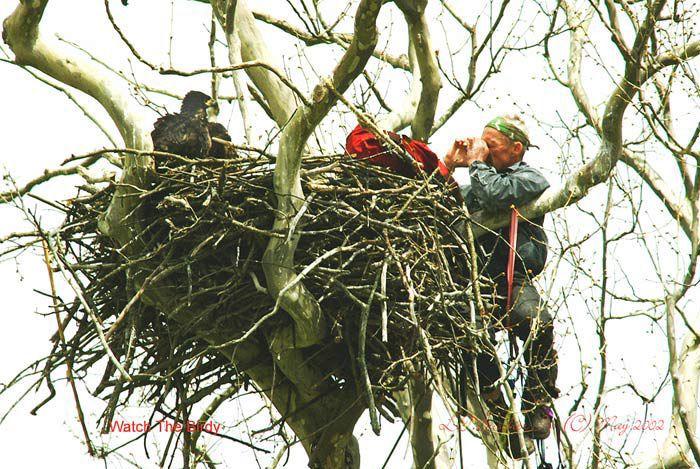 "I fell in love with bald eagles after living close to Montezuma National Wildlife Refuge, and meeting Mike Allen," Craig said. "I covered three mid-winter bald eagle surveys, and Allen attended the second one in 2017. I saw that count of 44 eagles through his eyes, which he had witnessed when the number was two. It's a legacy that I now think about every time I see a bald eagle."
Consider Tom Rauber sitting in his truck in western New York and seeing those last two eagles for the first time. He went on to track them for years in a birding journal.
Consider Mike Allen and Peter Nye spending long nights in the cold raising baby eagles in an attempt to save their species and get them to flourish again across upstate New York.
That is how fragile the world is for our wildlife and us as humans.
We should be appalled that the eagles' future has been again compromised because of the inconvenience and expense to businesses.
Rauber and Allen both died within two months of each other in 2017.
We're glad they did not live to see this.
Post-Star editorials represent the opinion of The Post-Star's editorial board, which consists of Interim Publisher Brian Corcoran, Editor Ken Tingley, Projects Editor Will Doolittle and citizen representatives Connie Bosse, Barbara Sealy and Alan Whitcomb.
Catch the latest in Opinion
Get opinion pieces, letters and editorials sent directly to your inbox weekly!