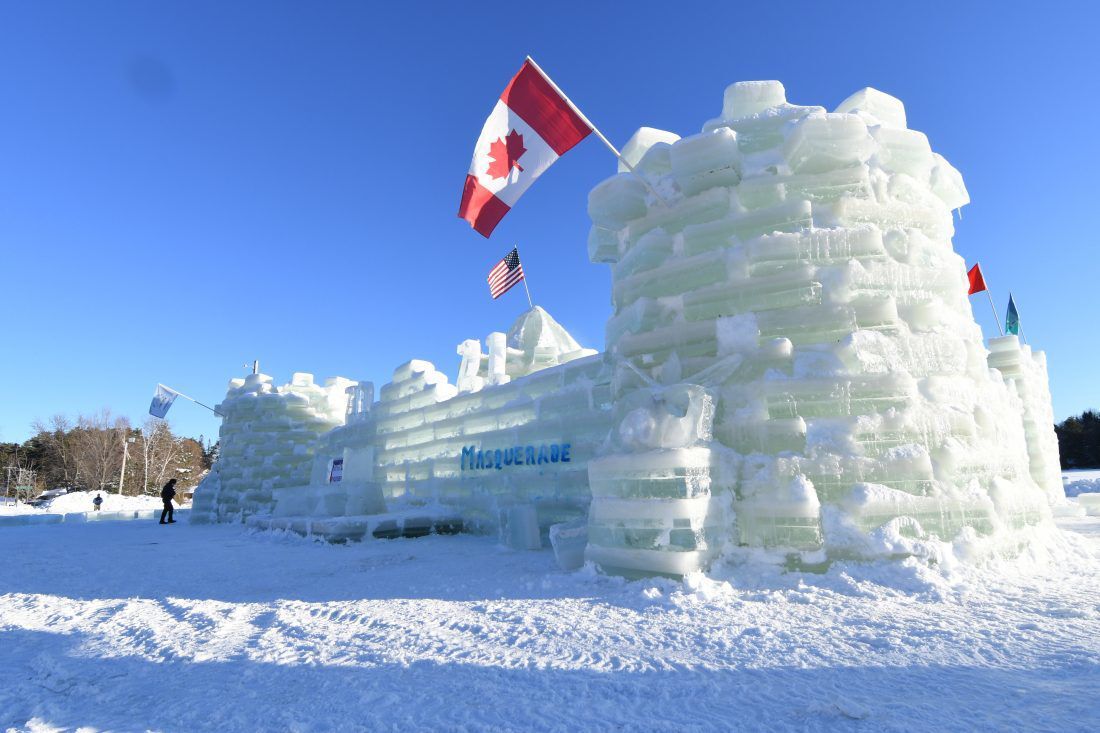 The irony of the current situation in the Adirondacks, when it comes to economic development, is that the region's disadvantages — its remoteness and its cold climate — are gradually becoming advantages.
Or if you're not willing to call them advantages, they are at least becoming less of a handicap, because of technology that allows people to work from remote locations and because of climate change.
The changing climate is bringing all kinds of misery to people around the globe and the country, creating unpredictable and severe weather that makes previously popular locations, especially along coastlines, less attractive.
But in northern Adirondack villages like Saranac Lake, Tupper Lake and Lake Placid, where residents are used to miserably cold and difficult weather, the primary effect of climate change, so far, has been to warm things up a little. It's hard to complain if the average low temperature in January goes from 10 degrees to 12, or if nights of 25 below zero become less frequent.
Meanwhile, the summer months remain cool and comfortable, in contrast with the sweaty summers of the more populated region just a few hours south — New York City, New Jersey and Connecticut.
That is the region targeted by a recent survey commissioned by EDC Warren County and the Regional Office of Sustainable Tourism in Lake Placid, which reported that, of more than 6,700 respondents, a quarter said they are considering a move to the Adirondacks within the next five years.
It's easy to pooh-pooh this unscientific survey, in which respondents who had already visited the Adirondacks were asked if they would consider moving there and what amenities would help them make that choice. But the strongly positive response — the willingness to consider a remote village like Saranac Lake as not only a wilderness vacation destination but a potential home — is very good news for the region.
The answers would have been different a decade ago. They probably would have been different a year ago, before the pandemic proved to millions of workers and bosses that working from home is doable — not only in emergencies but as a permanent arrangement.
Of course, you must have high-speed internet access to work from home. Although much of the Adirondacks lacks that access, many of the hamlets, which is where almost everyone lives, have it. Those that don't have it will within a few years, said Jim McKenna, CEO of the Sustainable Tourism Office.
The bigger problem is housing, McKenna said. The Adirondack villages don't have a lot of available housing, and what they do have isn't necessarily what downstate professionals are looking for as they seek to relocate north.
"I think that's our long-term challenge. The broadband will be figured out," he said.
Another ironic advantage Adirondack communities have is the ability to absorb new residents without putting stress on the local infrastructure, because, in most of them, population has been declining over recent decades.
"School systems have capacity," McKenna said.
Finally, for people seeking to escape suburbanization and find a place where the same, ugly arrays of fast food joints and gas stations and strip malls and bank branches will never appear, the Adirondacks is paradise. Even if the area becomes more prosperous, the strict zoning of the APA Act will keep that sort of development out of everywhere except, perhaps, the tiny hamlets themselves.
The vast majority of Adirondack land is either state-owned and cannot ever be developed or carries zoning too restrictive to allow suburban strip type development.
The Adirondacks is a special place, where the silence in the woods on a winter day is profound and the air is cold and clean. Generations of visitors have enjoyed these qualities, but now it seems more people are open to making the region their home. If that happens, it will be a great thing for Adirondackers, whether their families have lived there for generations or they just arrived.
Local editorials are written by the Post-Star editorial board, which includes Ben Rogers, president and director of local sales and marketing; Brian Corcoran, regional finance director and former publisher; Will Doolittle, projects editor; and Bob Condon, local news editor.