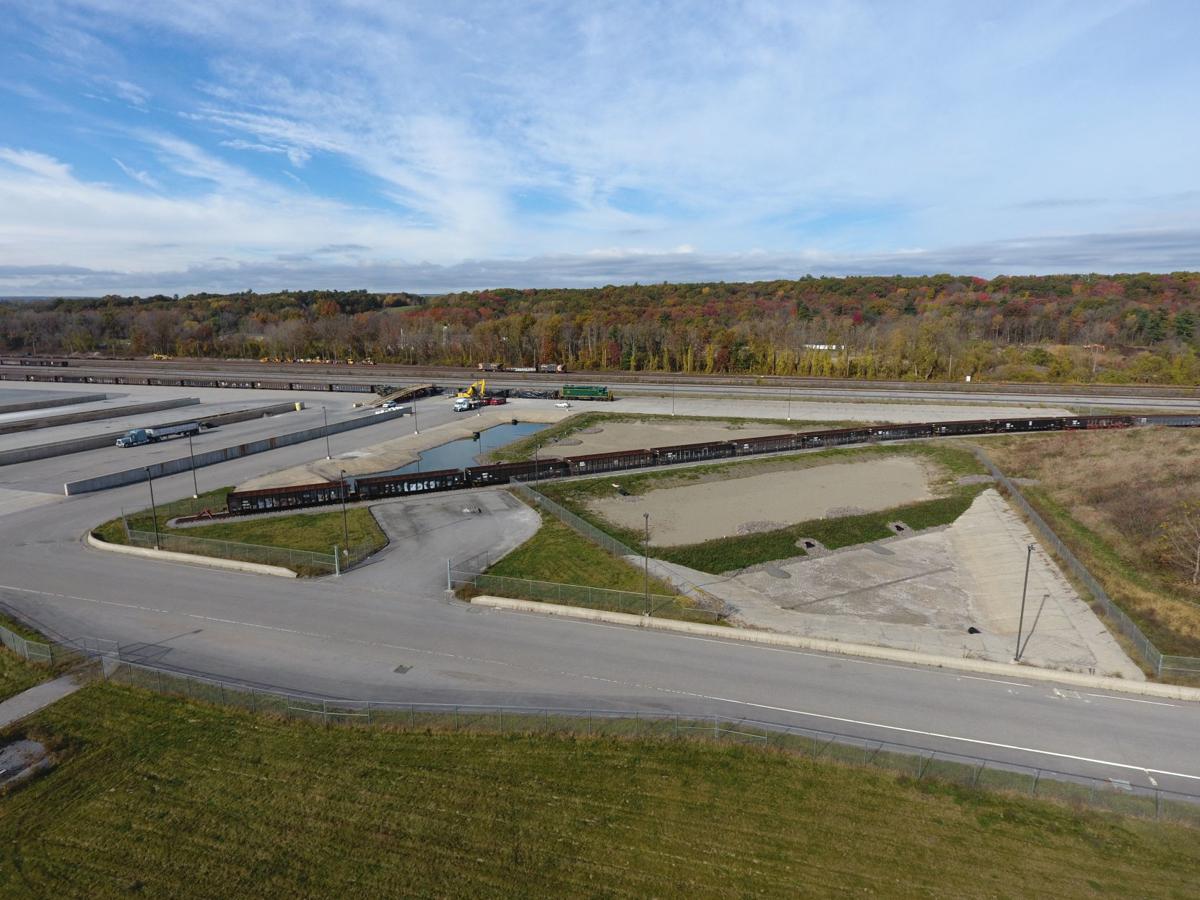 We believe people of good will are involved with the effort to develop the former dewatering site in Fort Edward, but we also can't shake the conviction that something about the setup isn't right.
WCC is a real estate holding company associated with D.A. Collins, which is a collection of construction companies with corporate headquarters in Wilton. WCC owned the 80-acre dewatering site until recently, when it donated it to Fort Edward Local Property Development Corp., a nonprofit that was just formed in December.
Donating the property to a nonprofit would allow WCC to take a tax deduction. It also has relevance for local entities — the town and village of Fort Edward and the school district — that rely on local property taxes, because nonprofits are generally exempt from property taxes.
So far, it's hard to see how the new arrangement benefits the local community. In future years, will the new nonprofit pay the hundreds of thousands of dollars owed in property taxes annually on the land?
People who are part of this arrangement say that another for-profit company has been formed, called Fort Edward Development, that will pay the taxes. Don Boyajian, a lawyer involved with the project, said Fort Edward Development is made up of employees of WCC.
To review, we have three entities taking part in this deal, two of which — WCC and Fort Edward Development — trace back to D.A. Collins.
The deal, Boyajian and others say, is that the local nonprofit — Fort Edward LPDC — will contract with the for-profit Fort Edward Development for management services. Fort Edward Development will pay the taxes and insurance on the property and get 50% of profits from the site.
It is, at best, a confusing arrangement, and at worst, an improper one.
Jeff Pearlman, director of the state Authorities Budget Office, questioned the setup's legality, saying he wasn't sure the nonprofit would be allowed to strike a profit-sharing deal with a for-profit company.
Meanwhile, taxes are overdue on the property, and unpaid. This year, it appears, the owner will be required to pay them. But what will happen in future years is unknown. The people involved say the taxes will be paid, but Fort Edward LPDC, as a nonprofit, could be exempt.
The line between for-profit and not-for-profit is being blurred here. Was the convoluted arrangement set up as a way for the D.A. Collins-associated companies to gain financial benefits? WCC has already benefited by getting a tax break for its donation.
Before the donation, WCC was involved with Washington County in tense negotiations over back taxes. Perhaps all this forming of companies and transferring of ownership was done to give WCC leverage in those negotiations.
Regardless of the reasons for the arrangement, it appears to be on shaky legal grounds. The refusal by some of the parties to say exactly who is involved is not reassuring. John Davidson, a spokesman for WCC, has so far refused to say who is involved in the for-profit management company, Fort Edward Development.
We're glad the arrangement has come to the attention of the state Authorities Office, and we hope state officials exercise their oversight authority. The property has impressive infrastructure, such as a rail line, and great industrial potential. But in developing the site, Fort Edward LPDC must operate as an independent and transparent nonprofit that is not beholden to or controlled by a for-profit company like WCC.
Local editorials represent the opinion of the Post-Star editorial board, which consists of Editor Ken Tingley, Projects Editor Will Doolittle, Publisher/Controller/Operations Director Brian Corcoran and citizen representatives Connie Bosse, Barb Sealy and Jean Aurilio.
Catch the latest in Opinion
Get opinion pieces, letters and editorials sent directly to your inbox weekly!