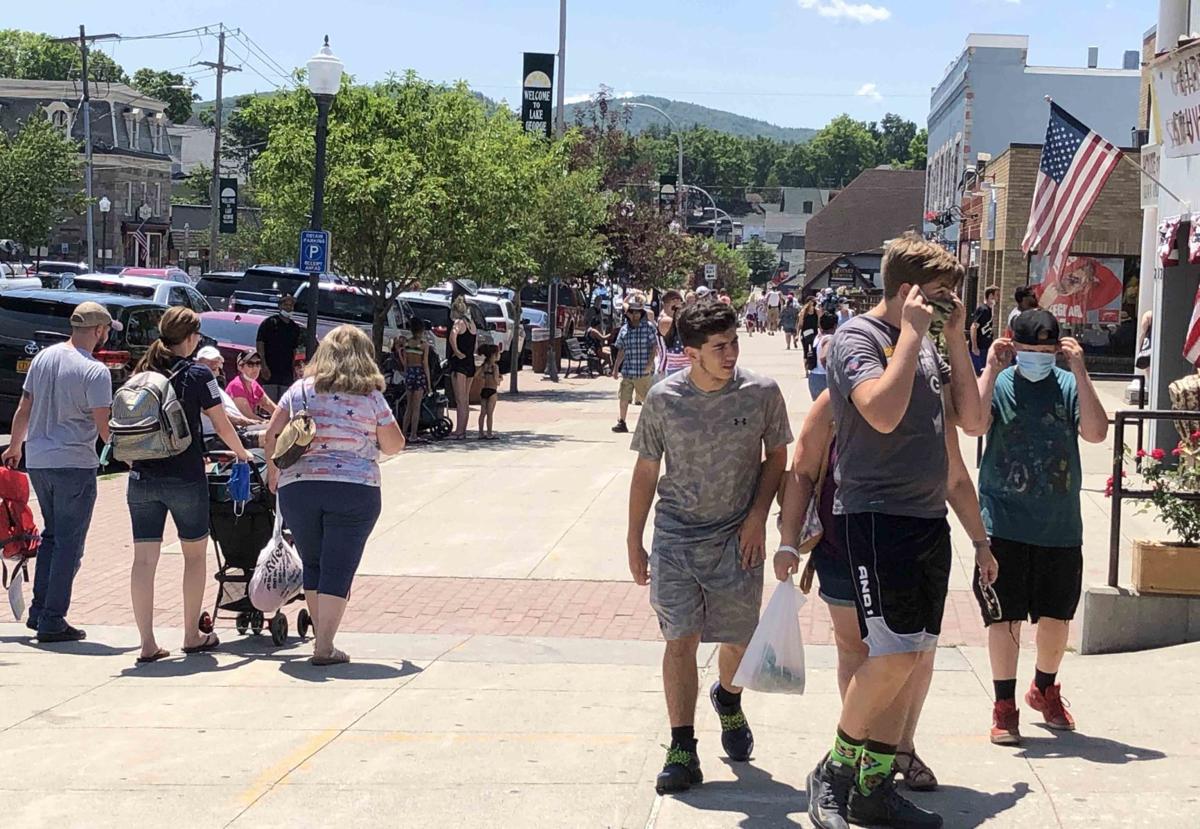 It's pretty rare for the president of the United States to have such a direct impact on the local business community, but that's what we are seeing here this year.
President Donald Trump's decision last month to temporarily suspend all seasonal, non-immigrant work programs through the end of the year has left local businesses in a bind.
The seasonal nature of the tourist industry in Lake George and points north, and the sheer volume of small hotels, motels, restaurants and bars looking for workers to fill mostly low-paying jobs, could lead to an economic calamity.
Businesses in the Lake George region have come to depend on the J-1 visa program. An estimated 1,000 students from overseas land in Lake George each summer to clean hotel rooms, bus tables and run amusement park rides.
Without them, Lake George is facing a void of epic proportions that will limit the quality of the experience that businesses can provide for their guests.
While Rep. Elise Stefanik has said she disagrees with President Trump's decision to gut the Lake George labor force, that doesn't appear to have made much of an impact with the Trump administration. Considering her cozy relationship with the president, it is unfortunate she has not been able to get his ear.
It is clear to us this has been a problem that has been in the making for some time.
Because of low wages, businesses in the Lake George region have repeatedly faced problems in filling positions with local workers. The foreign workers were an inexpensive, invaluable stopgap in recent years.
Since President Trump has closed the visa program through the end of the year, this may be the time for local business owners to have a reckoning about their business models. With the visa program's future uncertain and all of Europe distancing itself from the United States because of the virus' spread here, overseas workers may not be in Lake George's future for years to come, if ever.
We don't want to be alarmists, but having a long-term plan of how to deal with the labor shortage is going to be needed.
The Lake George Regional Chamber of Commerce launched a new website — lakegeorgeishiring.com — to compile all the job listings in the area. While that is convenient, a quick search of "Lake George jobs" online found multiple websites and businesses listing a wide variety of seasonal jobs. If you want a job in the tourist industry, finding one does not appear to be the problem.
Finding one that pays enough for regular folks to make ends meet is another matter.
From what we remember from our Business 101 class in college, supply and demand is still the ruling principle. Businesses from around the region may need to find ways to improve compensation — or other benefits — to secure a workforce and the survival of their business.
For instance, if our area's seasonal attractions are going to fully staff without foreign workers, they are either going to have to raise its wage structure or find other ways to sweeten the pot. Other amusement parks have constructed dormitory-style living for college students looking for summer jobs, with cafeteria food and free laundry thrown in for good measure.
Considering the short season for Lake George tourism, which local officials have been trying to lengthen for years, this could also be an opportunity. If local businesses have to pay more for their employees, that could encourage them to operate longer into the shoulder seasons and maintain more year-round employees. That would be better for everyone.
Meanwhile, someone like Rep. Stefanik could look at ways for the federal government to help fund seasonal housing for college students around the state or low-cost health insurance that might make a seasonal part-time job more attractive to someone with a family. That would be a creative solution.
Local businesses can't be thinking that things are going to just return to normal if a vaccine is discovered. That is not a sure thing, and even with a vaccine, the relationship between Europe and the United States may have been irrevocably altered.
New commitments are needed.
If the tourism industry locally is going to continue to thrive, it may need to reinvent its business model.
Local editorials represent the opinion of the Post-Star editorial board, which consists of Local News Editor Bob Condon, Projects Editor Will Doolittle and Publisher/Controller/Operations Director Brian Corcoran.
Catch the latest in Opinion
Get opinion pieces, letters and editorials sent directly to your inbox weekly!