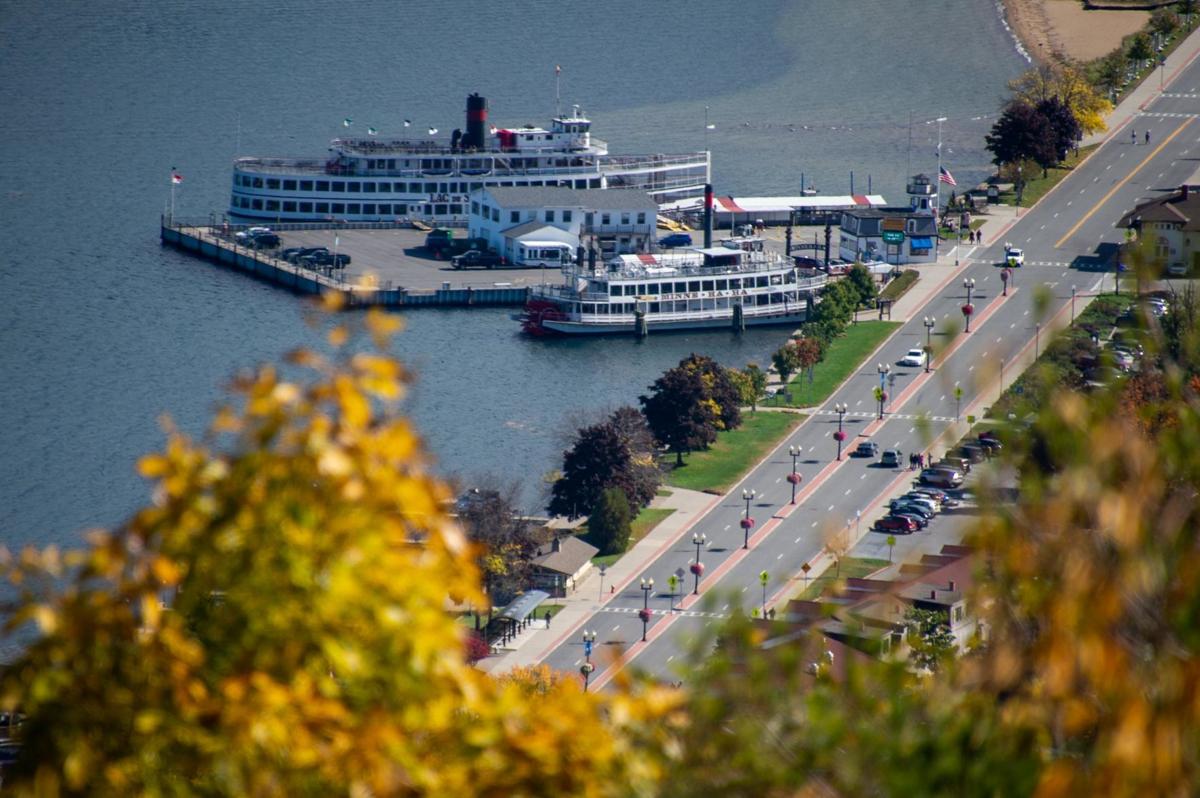 A couple of things jump out from the national census figures, which were released last month and which show that, because of slower population growth than some states in the South and West, New York will lose one seat in the House of Representatives.
First, the talking point frequently repeated by state Republican candidates and conservative organizations that New York is losing population is false. The state population increased by 4.2% — more than 800,000 people. New York still lost a congressional seat because the population in other states, such as Texas, Florida and Oregon, grew at a faster rate.
Everyone who bemoans the loss of the congressional seat should remember the situation would be much worse if not for immigration to New York — mostly to New York City — from other countries. This has always been our state's strength — that New York, the country's largest city and one of its most diverse, attracts immigrants from around the world.
The shifting of population within the country, from the Northeast and Midwest to the South and West, is a long-term trend. Pennsylvania, West Virginia, Ohio, Michigan and Illinois also lost a congressional seat, while North Carolina, Florida, Colorado, Montana and Oregon gained a seat and Texas gained two. The only exception to the trend was California, which is the country's most populous state but where growth has slowed so the state lost a seat.
In the same breath as some people will tell you falsely that New York is losing population, they will say the reason is high taxes. This is simplistic. All sorts of things make up the quality of life in a place, and when you're looking at finances, you have to consider income as well as expenses.
In New York, the minimum wage is $12.50 an hour, for instance, while in Florida it's $8.65 and in Texas $7.25. In New York, the median wage is about $45,000, sixth highest in the country. In Florida, the median wage is about $34,500 and in Texas $37,000.
Widespread use of air conditioning, which has made working and living in places like Florida and Texas tolerable, has contributed more to the long-term population shift from north to south than taxes.
New York had been losing at least two congressional seats in every decennial census since 1950, so this year shows a slowing of that trend. In 1980, New York lost five seats and in 1990 three. New York fell just short this year of staying even, an encouraging sign, especially considering how hard we were hit by the COVID pandemic.
Do not listen to the negative Nellies who love running down New York (we have to wonder why they choose to live here). This is a great state, full of opportunity and offering a high quality of life, including the country's premier urban experience in one of the greatest cities of the world and some of its most breathtaking wilderness and satisfying rural lifestyles in the Adirondacks and surrounding regions.
We love NY, and the census figures show millions of others do, too. If we can get New Yorkers to ease off the bellyaching and express more well-founded pride in our state, we'll be talking in 2031 about how to redraw the districts for our new congressional seat.
Local editorials are written by the Post-Star editorial board, which includes Ben Rogers, president and director of local sales and marketing; Brian Corcoran, regional finance director and former publisher; Will Doolittle, projects editor; and Bob Condon, local news editor.