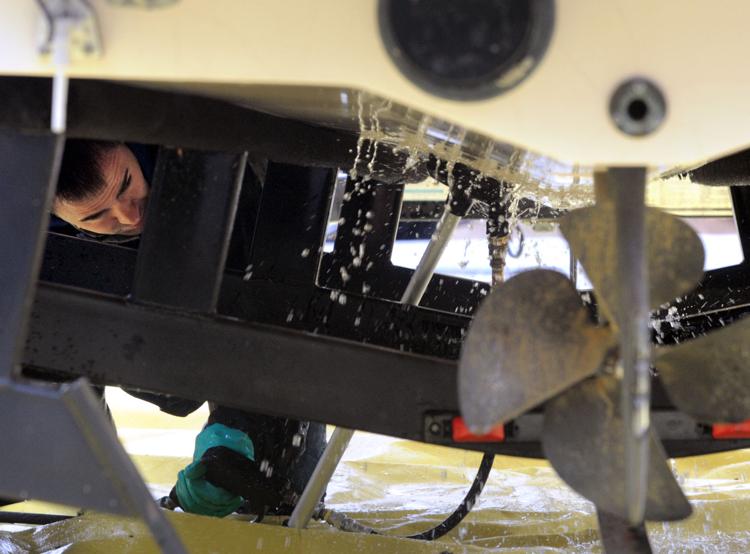 Managing invasive species
Bravos to the Lake George Park Commission for the continued success of its boat-inspecting and boat-washing initiative, which aims to stop the introduction and proliferation of invasive species in Lake George. A recent mid-season report showed the program dealt with nearly 20,000 boats already — about 1,500 more than last year — despite starting three weeks late because of the pandemic shutdown. Inspectors found 64 boats carrying invasive species, including two invasives not seen before in Lake George — fanwort and quagga mussels. Before the program began seven years ago, there was a lot of talk about how hopeless the effort was. But it has proven itself. Boaters cooperate, for the most part — they don't want the beautiful lake spoiled — and invasives have been kept in check. It may be unrealistic to expect to wipe out all invasive species from the lake, but that's not the goal. The goal is to manage the population of invasive species, to stop them from exploding and damaging the lake's ecosystem, to keep the lake — if not pristine — then at least healthy. More needs to be done for this effort to succeed — the management of stormwater runoff, for example, to keep pollutants out of the lake. Septic systems need to be kept in good working order, and the use of fertilizer on lakeside lawns should be prohibited in every lakeside community. But progress has been made on all these issues, and it's encouraging to see it continue.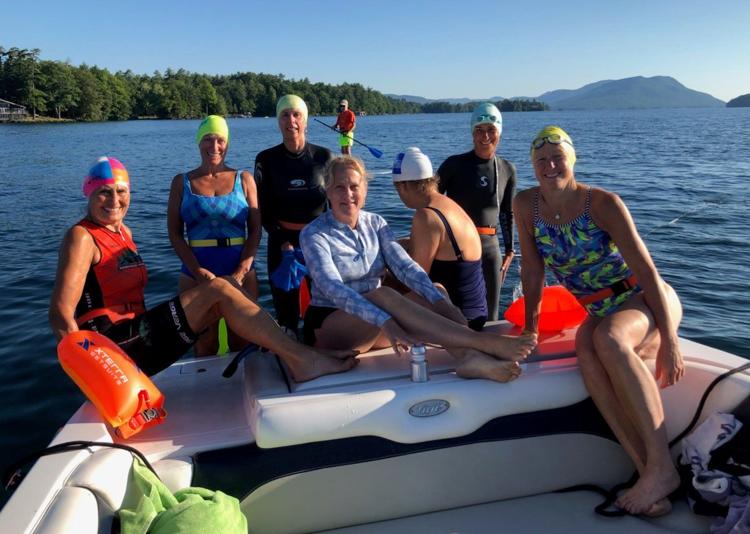 Marathon swim's lasting lesson
Bravos to Dr. Kate O'Keeffe and the group of women, all over 54, she organized to swim the length of Lake George in a relay last week. They called the swim a "menopause marathon" to highlight the benefits of exercise for older people. O'Keeffe, who is 68 and worked for decades as an OB-GYN in Glens Falls, is an advocate for the benefits an aging brain gets from exercise. Just because you're over 50 and slower than you were doesn't mean exercise stops feeling good, not only while you're doing it but for hours afterward. An hour of exercise will boost for eight hours the endorphins that give you a natural high, O'Keeffe said. Not all of us are going to swim across a lake, but exercise is always possible, even when the gyms are closed.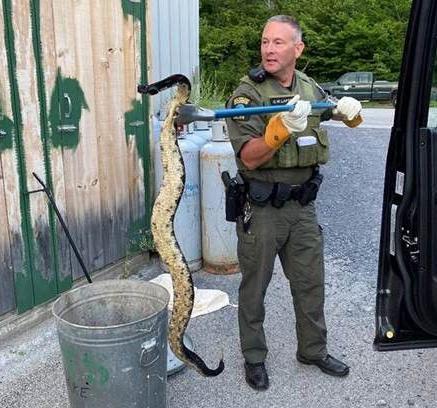 Treating wildlife responsibly
Bravos to the state Department of Environmental Conservation and to Conservation Officer George LaPoint, who captured last week in Hague what looked to us like an alarmingly large timber rattlesnake but which was, apparently, a snake of normal adult size, just under 4 feet long. The timber rattlesnakes are common in the Tongue Mountain Range, although this one was spotted near a vacation home. What we appreciate about the DEC's policy is, officers don't kill the snakes but capture and relocate them. The rattlesnakes, like bobcats and bears and coyotes, remind us of the wild character of the Adirondack region where we live and its ability to sustain creatures sometimes seen as a threat. Those false impressions have too often led to exterminations. We share this special region with an array of wildlife, including some that are large in size and come equipped with claws and fangs, and since we have a predilection for tramping into every other species' habitat, we have also a responsibility to minimize the damage. We must do our best, when we have contact with these beautiful creatures, to treat them well.
Respecting our rivers
Boos to the inconsiderate users of the Batten Kill in southern Washington County who are spoiling for everyone enjoyment of this natural resource. During hot days (and we're having more of those), the shallow waters of rivers and streams can warm quickly, endangering wildlife habitat, including the habitat of game fish like trout. Anglers will often avoid a river that has gotten too warm (above 70 degrees), to avoid putting even more stress on the trout, but people tubing on the river won't. Local supervisors worried about the Batten Kill have also reported increased traffic on the river this summer and a corresponding increase in littering. The very qualities of cleanliness and beauty that attract swimmers and others to the river are being ruined by them. Steps should be taken to protect this precious resource, perhaps closing stretches of the river during certain times of day. And the county should not hesitate to have deputies patrol the river and charge anyone caught polluting it.
Standing up for rule of law
Bravos to New York's attorney general, Letitia James, for bringing a case against the National Rifle Association. The NRA is a nonprofit, which means it is subject to legal restrictions on the use of money. It seems clear those laws were violated, and the NRA tried to cover that up through false filings. The NRA has attacked the case as "political." But it is the NRA that has twisted its mission from promotion of gun rights and gun safety to promotion of political candidates, while touting itself as a political power broker. What James is doing is standing up for a concept that has been under severe attack over the last few years but which we believe will triumph in the end: the rule of law.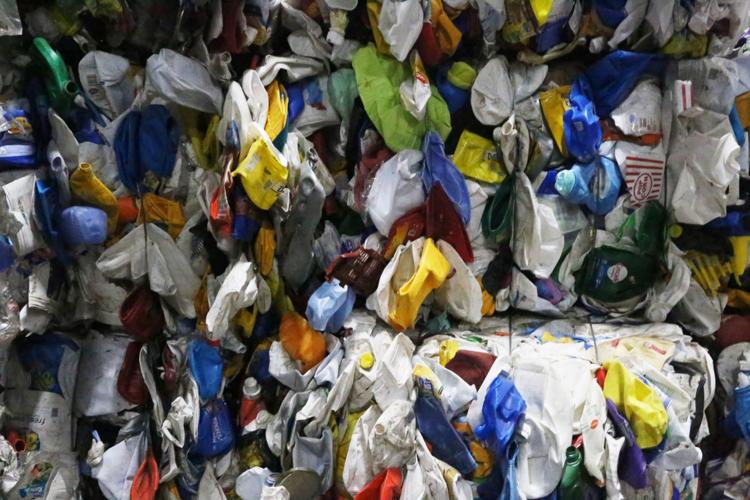 Reduce, reuse, recycle
Bravos to the local Zero Waste group that is calling on Warren County to do better than a tiny reduction in the amount of waste generated locally and to set a goal of a 50% reduction in waste sent to the local incinerator over the next five years. This is doable. We saw, before the pandemic changed things, that shoppers were adjusting to a plastic bag ban. Changing habits isn't that hard, but it takes a push at first. Most of us generate far more trash than necessary; many of us are making no effort to reduce the amount. Conscientious recycling of containers and cardboard can by itself cut a household's waste flow by half. Add composting, which anyone with a yard can do, and you can cut two or three bags of garbage a week down to one or even less. Collect the metal separately and take it to the scrapyard every few months and you'll even make a few dollars. The only hard part is overcoming the inertia of your old routine. Once the new routine is established, it's just as easy — and it's less expensive — than treating everything you want to throw out the same.
Local editorials represent the opinion of The Post-Star's editorial board, which consists of Publisher Brian Corcoran, Projects Editor Will Doolittle and Local News Editor Bob Condon.